Enchanting and Stylish Interiors of the Villa Rocha in Hong Kong
Many people believe that the way you dress up your house mirrors your lifestyle and your character as well. When you own a private house, most of the time the luxurious and elegant furniture and materials may always be present in your interiors. Now we will explore a house design that extremely reveals the client's character, personality and stylish wit. This house is named as the Villa Rocha. This villa is a private residence spotted in Satisfied Valley which is an area of Hong Kong.
With an area of 1220 square feet, the designer improved the look of the interior based on the needs of the homeowners. According to the designer, they divided the original 1,300 square feet four bedroom unit into a living room, dining room, bar, kitchen, master bedroom with en suite bathroom and a large walk-in closet, a bedroom, a second hand bathroom and a laundry room. We'll let us explore how the designer successfully completed this residence through the images below.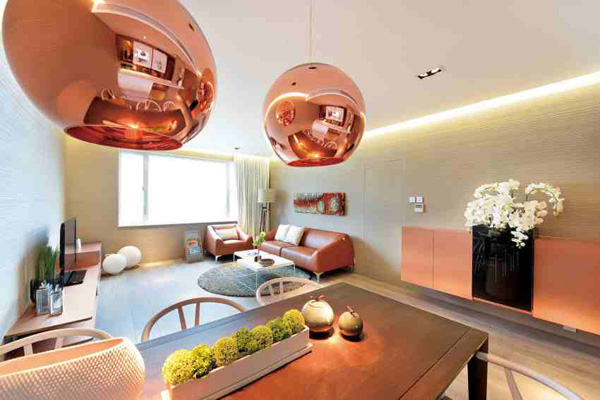 Stunning lamps hanged in the dining table is very effective to reveal its luxurious style.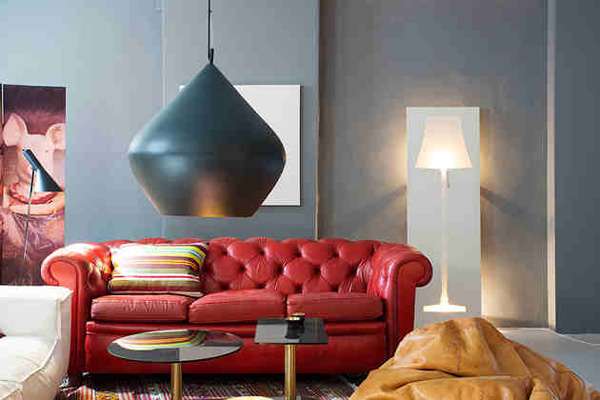 Fabulous boldness display from the black colored lamps and curved in the lamps and sofa.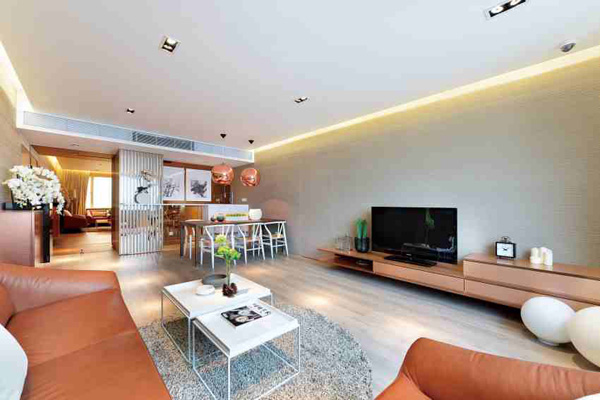 Attractive display of the appliances and decors are effectively utilized in the interior.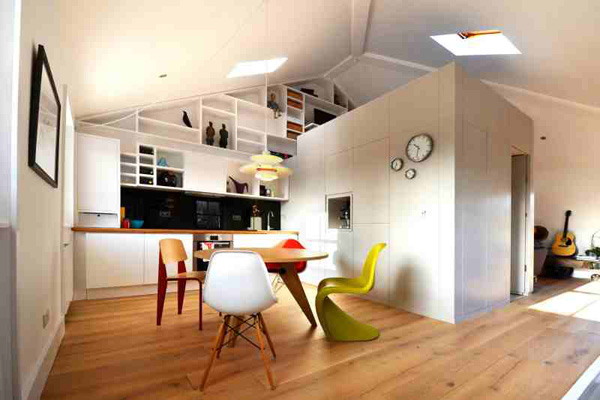 The patterns from the wooden floor harmonize with the different style and colors of these chairs in this round table.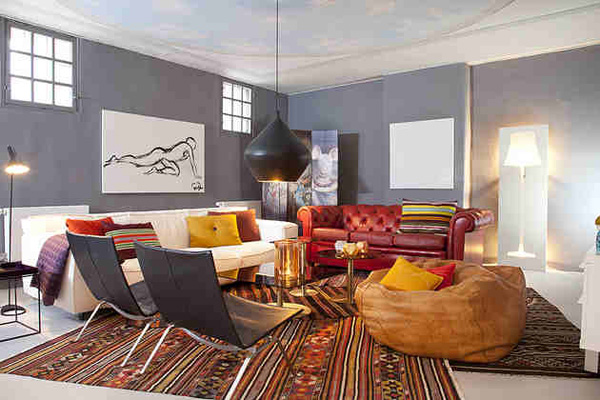 Colorful palette and patterns in the house in the living space expose its elegance and charm.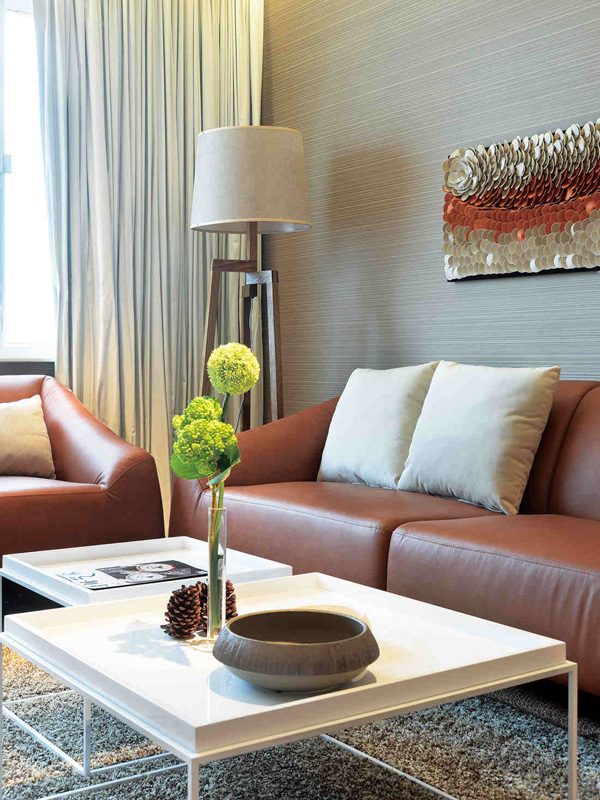 Soft and comfy sofa in this area is highlighted with this green plant in the center table.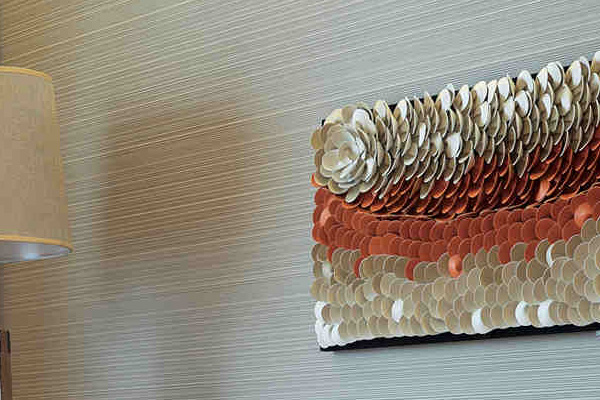 Remarkable textures and patterns are displayed in this wall art that adds sophistication in the house.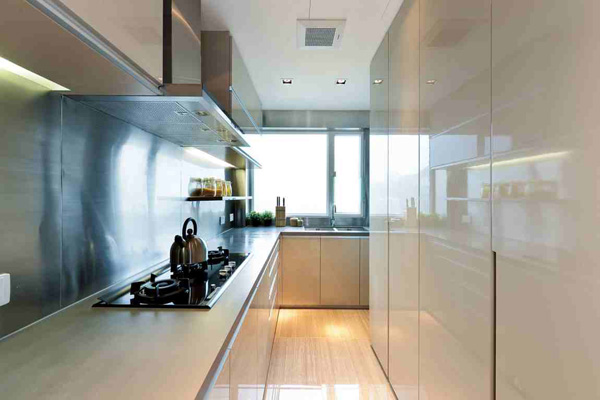 Flawless cabinets in the kitchen speak of contemporary and hygienic concept.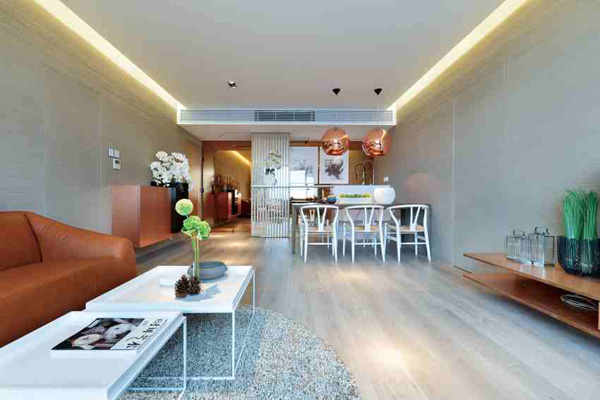 Spacious and well-lighted living space emphasized its modern and charming qualities.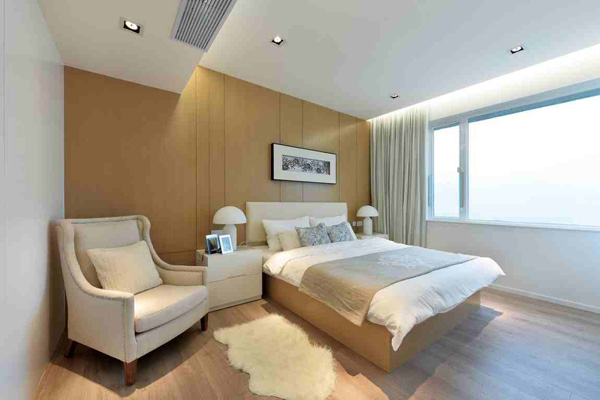 Beige and wooden brown color of this bedroom maintains its comfort and stress-free area in the house.
Curves and soft effect of the color and its lines highlighted its warm and comfort.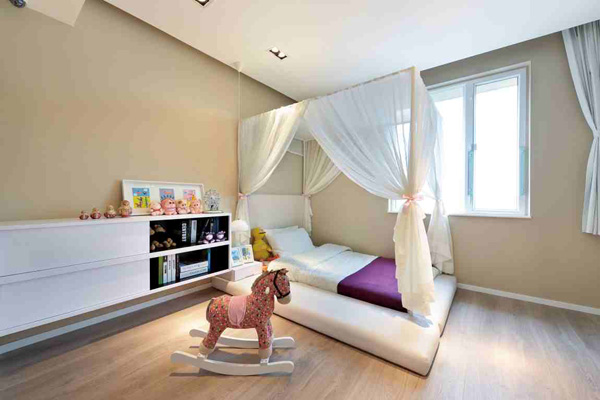 Amazing and stress free experience may certainly feel in this bedroom, right?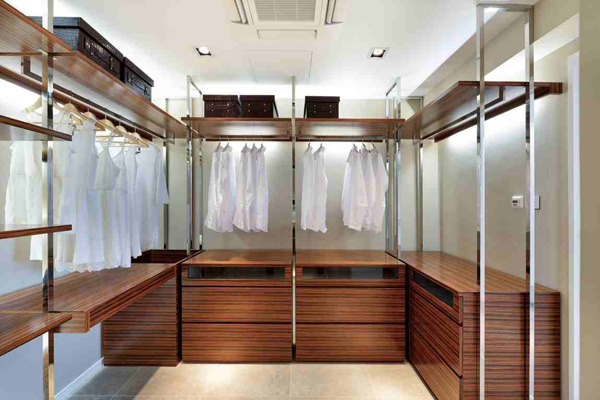 Spacious walk-in closet is also available for the client to arrange his clothing respectively.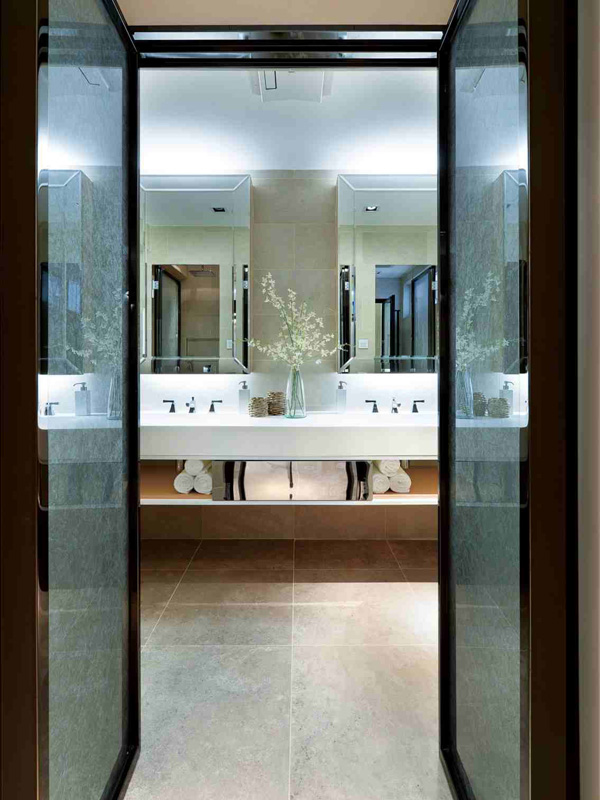 Take a glimpse of this modern and exceptional view of the powder area in the bathroom.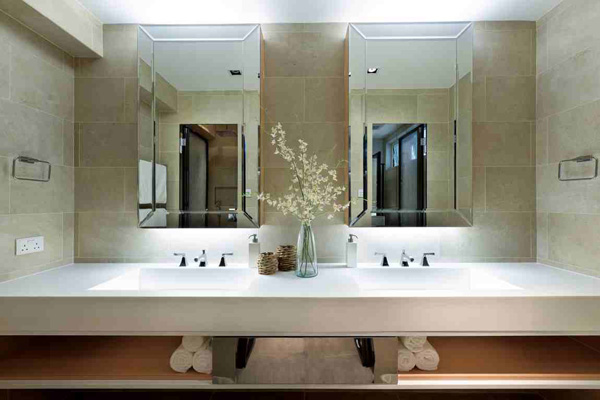 Modern design and style of these two mirrors set in the powder area underlines the neat and clean fixtures.
As we have witnessed the different images of this house above, we can truly appreciate how the Millimeter Interior Design exerts their efforts in completing and designing this villa. In fact this Villa Rocha received an award for its Interior Designs. We can say that the accessories and furniture secure in the interior definitely underlines not just the relaxing space in the house but also the lifestyle and personality of the homeowner. We hope that you find new ideas and inspiration from the interior designs of this villa.