Villa M: A Modern Minimalist House in Switzerland
Minimalism- some embrace it while others look at it as too simple. Some homes these days adopt minimalism in their design with lesser decorations but focused more on function. Maybe the mere thought of a minimalistic home design approach makes others think that it isn't stylish at all. But they are wrong because even a minimalist house design can be totally gorgeous. You will surely agree with us once you take a glimpse of our house feature for today.
This modern two-storey single family residence called Villa M is designed by Niklaus Graber + Christoph Steiger Architekten situated in St. Niklausen, Switzerland. "The location and the volumetric organization of the villa interpret the specific qualities of the site on both a larger and a smaller scale. The topography of the land, which slopes gently down to the lake, the incomparable view and the sunny position generate a multi-structured building that divides the linear plot of land into different areas," defined the architects. The house also has a forecourt, court terrace and shore zone that could be a venue for both the families and the visitors from the roads to the lake. Now, let us take a look at the images of Villa M below: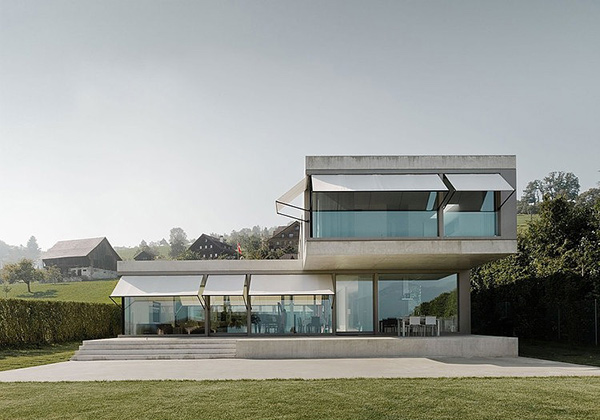 A humble beauty- this is what we can see from this view of the house's exterior of sleek lines and minimalist modern design.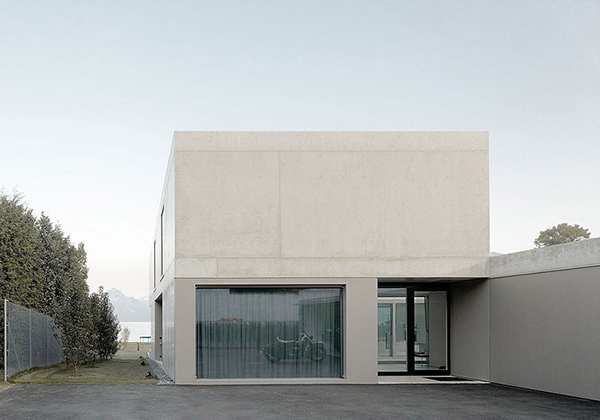 The rear of the house is also a thing of simplicity which seems to conceal a treasure inside it.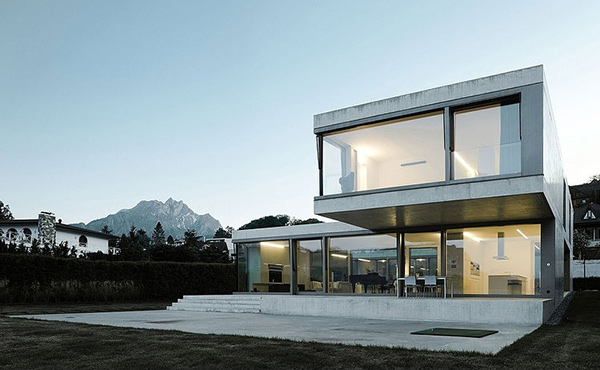 The house has glass windows and walls allowing the homeowners to get a good view of the environment.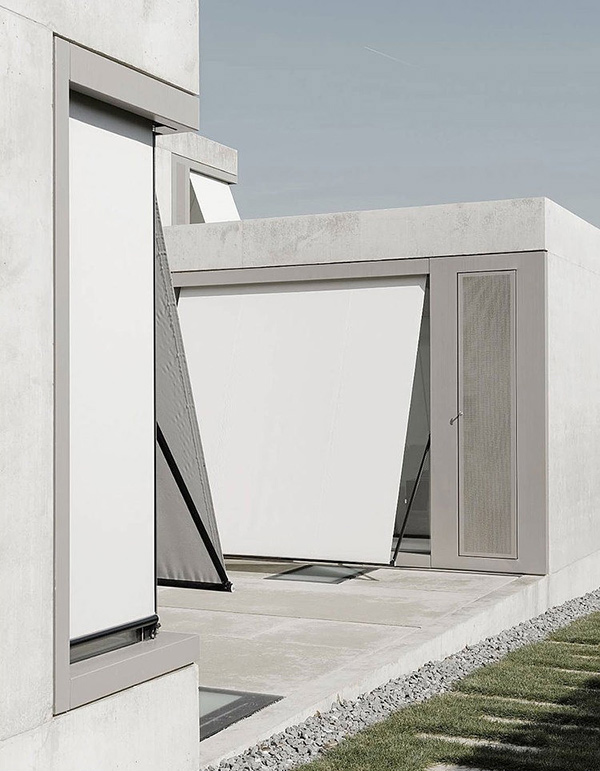 We can see that the house is in gray revealing its use of concrete.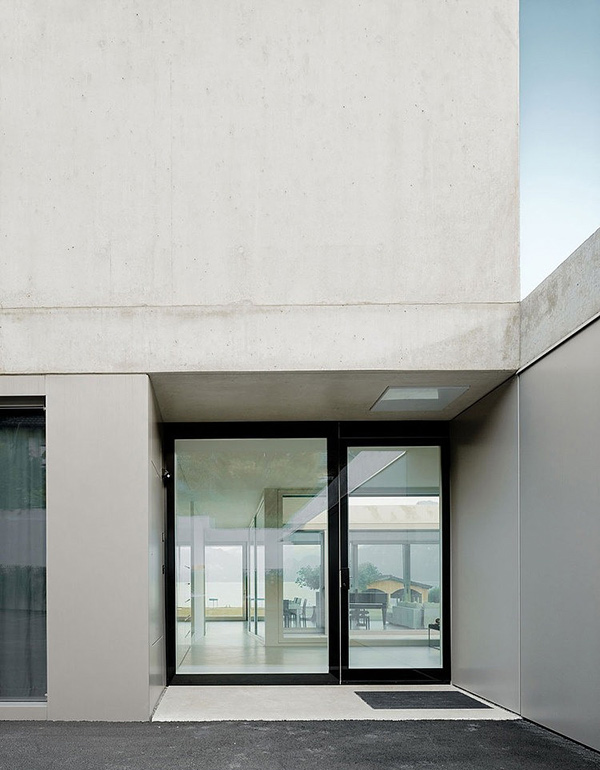 One angle of the house showing a glass wall and door. We can even see the lovely yet simple interior.
The living room shows what "simplicity is beauty" means. The furniture is just lovely while the cabinets are truly presentable.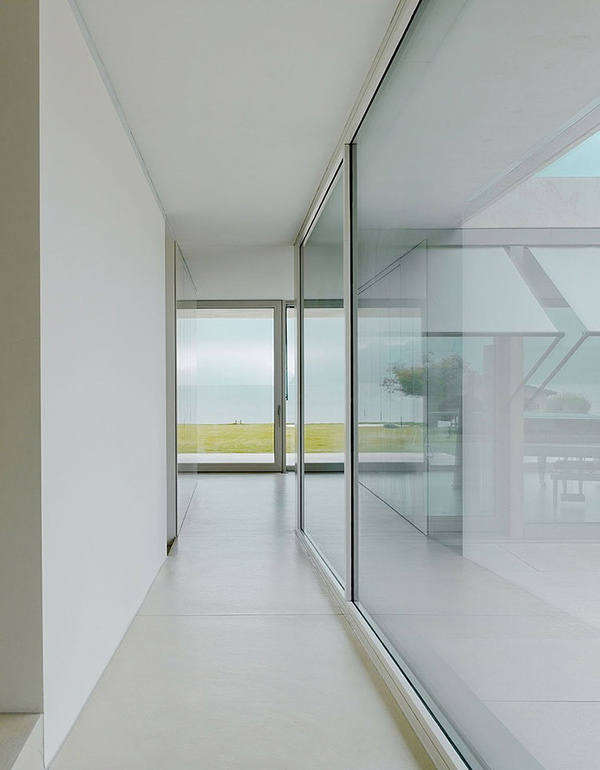 Even the interior of the house used glass for its partition as seen in this image.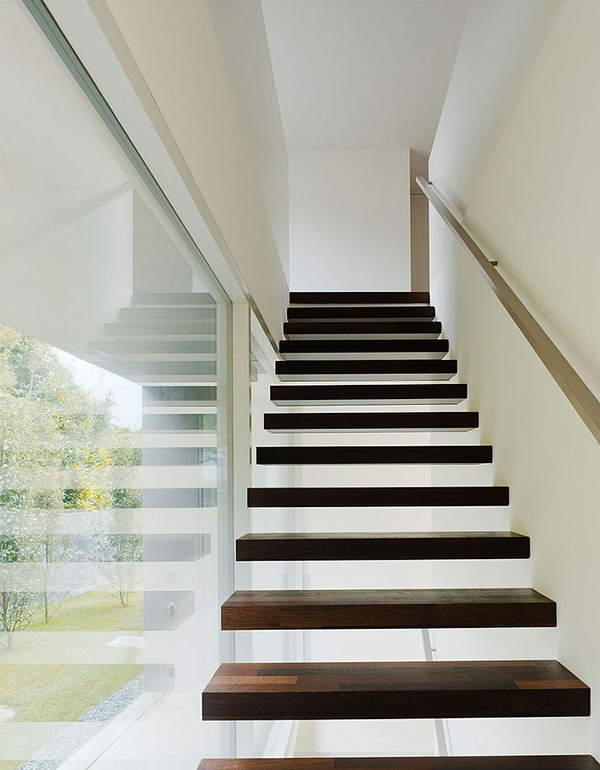 Floating wooden stairs attached to one side of the wall with glass on the other side- isn't it beautiful?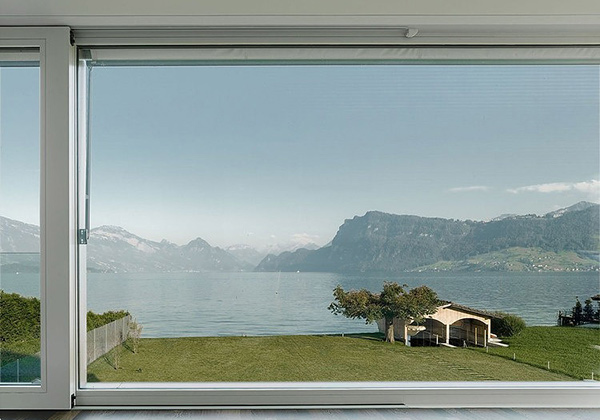 You will surely agree with us that the glass windows of this house allow the homeowners to get a panoramic view of its surroundings.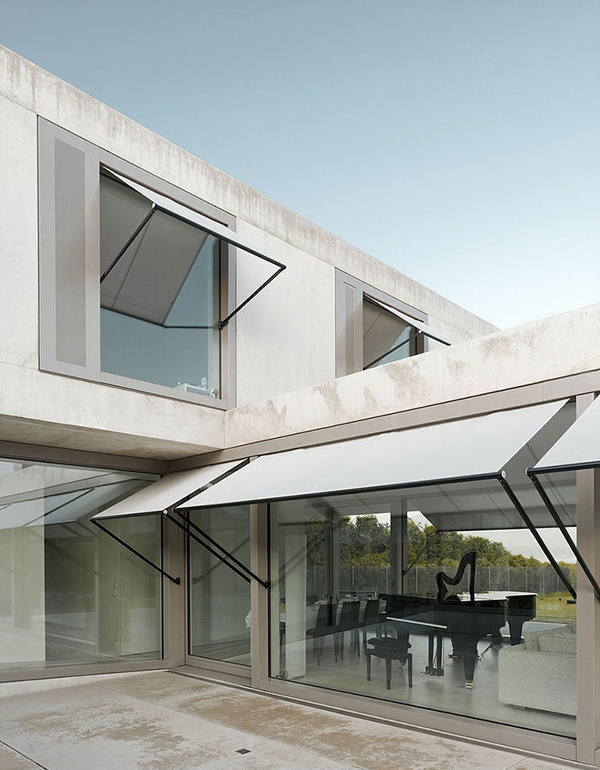 Since the house is surrounded with glass, canopies were added to it and these too had a simple design that fitted the house.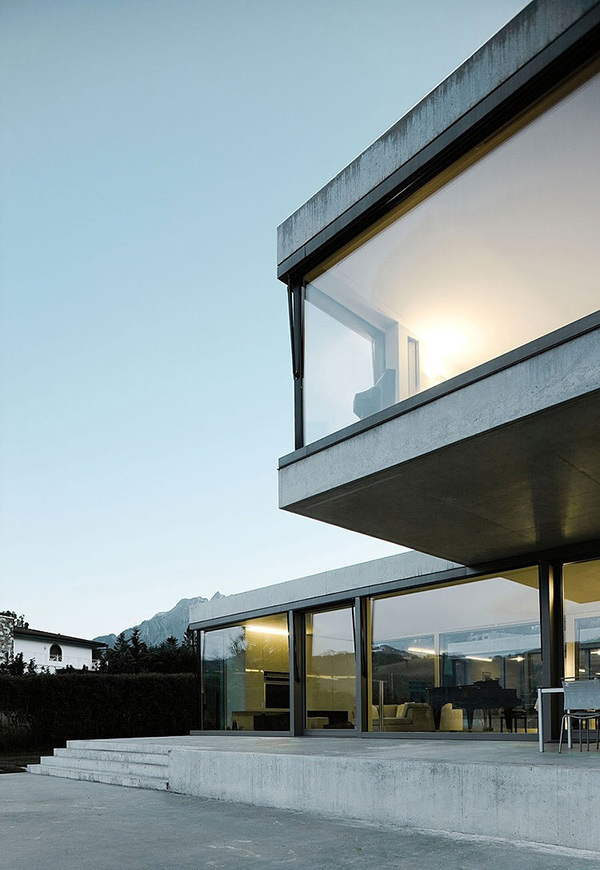 Notice that some parts of the house has unfinished concrete which somehow gave it an industrial look.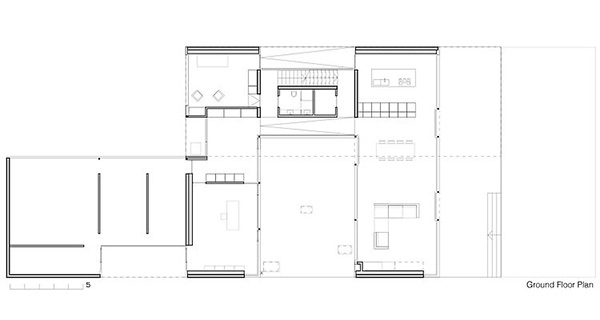 The ground floor plan of the house gives us the idea of how the living room, dining room, kitchen and other areas were arranged.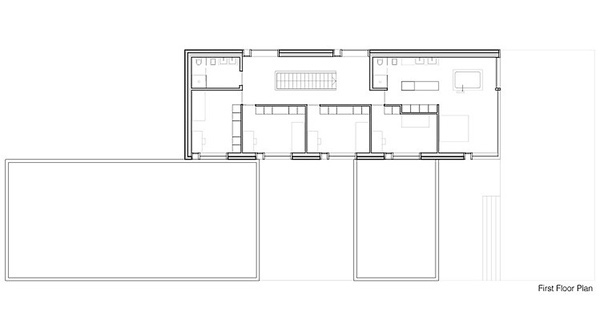 We can see bedrooms in the first floor of the house.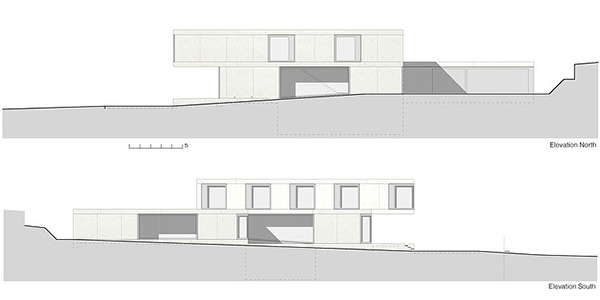 Take a look at the elevation of the house. It has different volumes and has many windows too.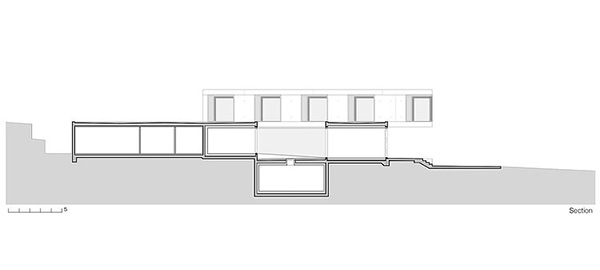 A cross section of the house where we can see its usage of glass in most areas.
The house achieved a precise settlement of the land. The vertical staggering and the expansion of the building were also different from that of the neighbors. The rooms in the interior were programmed well creating an interesting interplay between the interior and exterior of the house. The interior of the house was able to create spaces that have different mood , function and identity. Niklaus Graber + Christoph Steiger succeeded in giving the homeowners their dream house with a minimalist modern design