Before and After Photos: A Toronto House Was Remodeled into A Cozy Home
A 1913 house in Upper Beaches, Toronto had been up in the market for seven months. For real estate agents like Mark Richards who bought this house, it is unusual because houses would get sold in a matter of three months. When they saw the potential of the house because of its size and backyard, they became excited of hoe the place will look like.
The family of Mark and Selene Richards wanted an ample mudroom, a guest bedroom and an open-concept great room that connects to the outdoors. Months of planning was needed before the construction began. The 3,250 square feet house is comprised of 5 bedrooms and 4 1/2 bathrooms. This house is just right for the Richards and their two daughters and their mastiff, Doug. Want to see how the house turned out? Check the images below: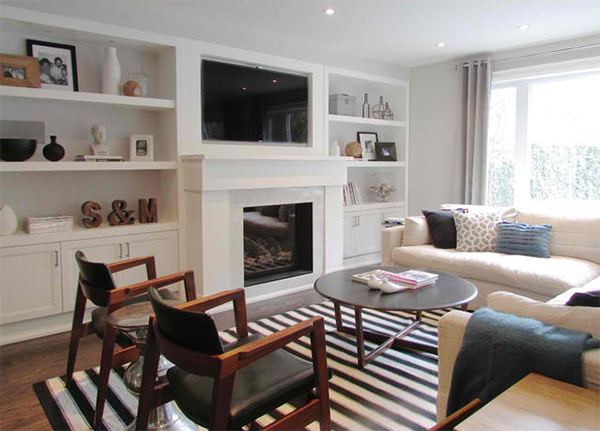 Seen here is the great room that centers on a fireplace surrounded by built-ins. What divides the area is the large down-filled sectional from Restoration Hardware that the couple really loves.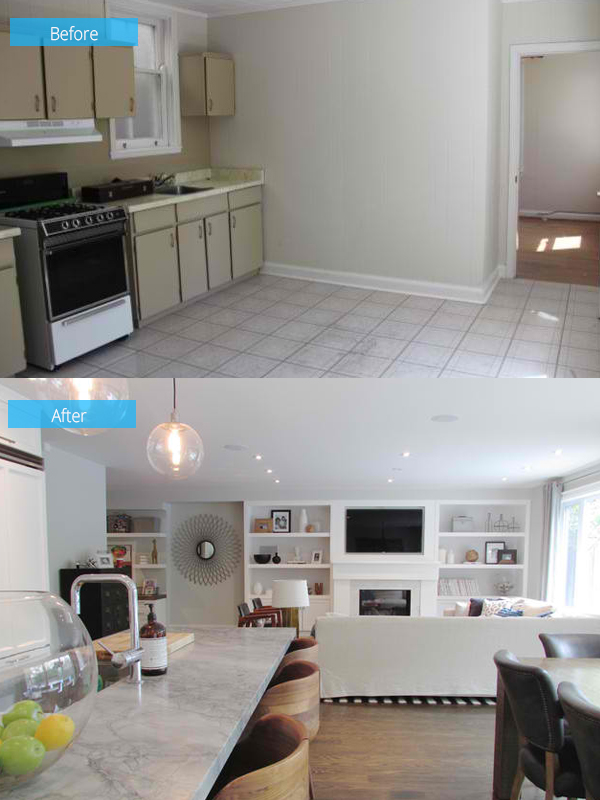 The wall you can see before wasn't there anymore. It was removed to expand the house another 500 square feet. A communal open space was the idea of the owners so that everyone can be together in just one area.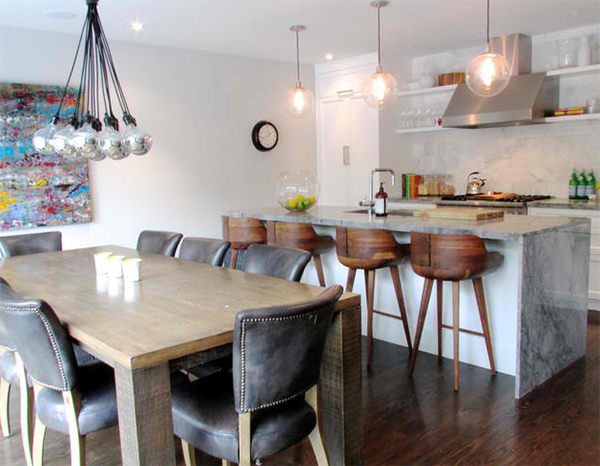 The interior is a combination of eclectic and traditional styles which turned out really lovely just like this dining area.
In the before photo, that wall was removed too and replaced with a working area and craft area.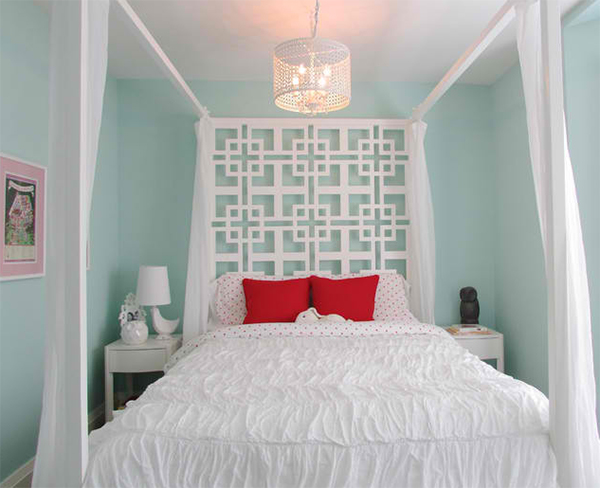 I love this bedroom! This is owned by the eldest daughter with mint and some pops of coral. But what is really pretty here is the fretwork headboard!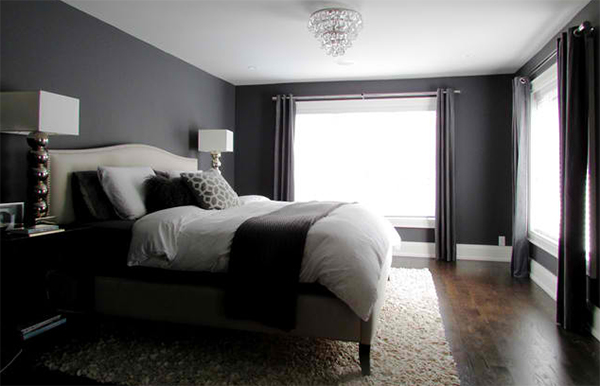 The master bedroom used white oak stained 50% espresso, 50% Jacobean for the flooring. It is painted in deep charcoal with a hint of navy.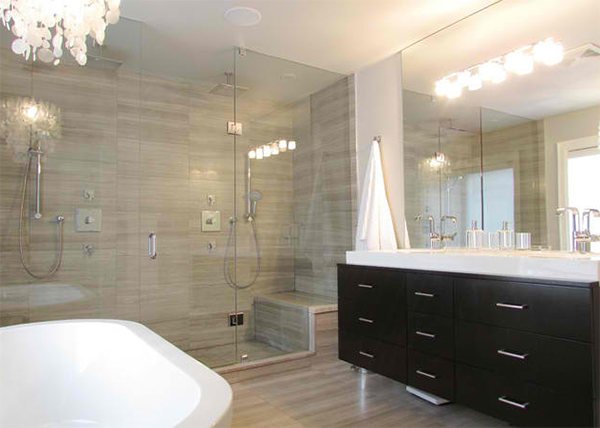 The bathroom has a 9-foot-wide shower with 12- by 24-inch honed escarpment marble.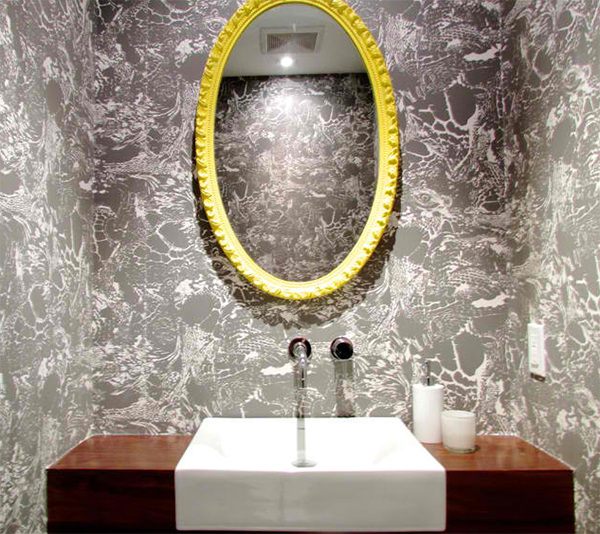 An ornate sunny yellow mirror, painted by Selena is one element that made this powder room really gorgeous!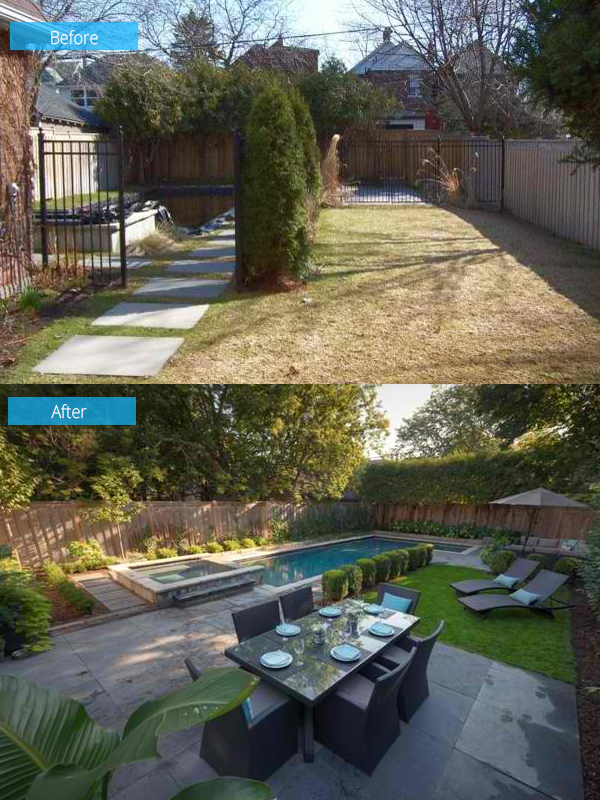 Before, a 6-foot-high black iron fence, with a row of large hedges cut the yard completely in two but these were removed to expand the area. It now turned into a place that is perfect for outdoor celebrations.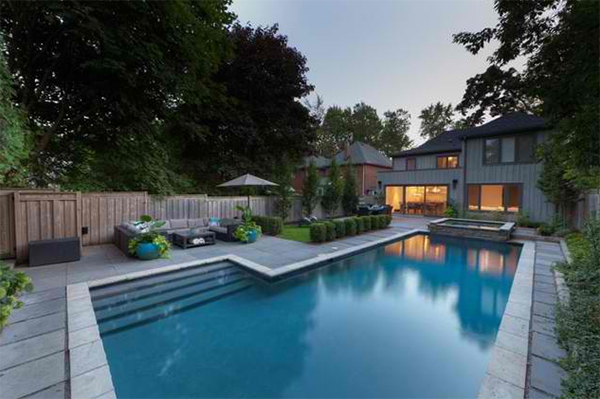 I know you think the same way as I do. This is a lovely pool area with flagstone pavers and flower beds. This place was once a boring yard!
So, what can you say? I actually think that this is a job well done by Hannotte Interiors. I'm pretty certain that the Richards are now happy that they have a new home that is comprised of everything they dreamed of and wished for! I especially like the bedroom of the eldest daughter and the pool area. How about you, what is your fave spot in this house?