Studhorse Residence: Four Season Modern Family House in Winthrop, Washington
The Studhorse Residence is a home located in the remote Methow Valley, in Winthrop, Washington that is designed as a four season family retreat. The home has a modern design that is built in steel and reclaimed barn wood. The beautiful house that is nestled in the North Cascades is built base on the desire of the clients to have interact with the environment while in their house.
The design helps the owners to experience the surrounding landscape. The home is composed of four separate and detached structures with a central courtyard where a swimming pool is located. The buildings are angled to take advantage of 360 degrees views of the area with the nearby Studhorse Ridge and Pearrygin Lake. The interior has public spaces that include a family room, kitchen and bar area. The private areas are found in the adjacent comprised of the master bedroom suite, kids' bedroom and den. The guest room, isolated from the rest of the buildings to allow for independent usage. There is a fourth building where the sauna is found.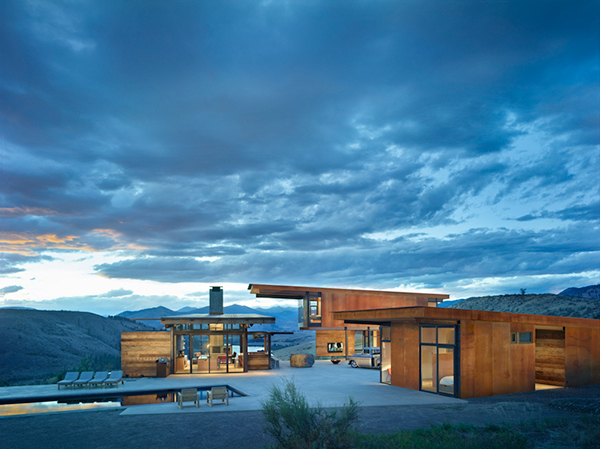 The house is comprised of four different buildings.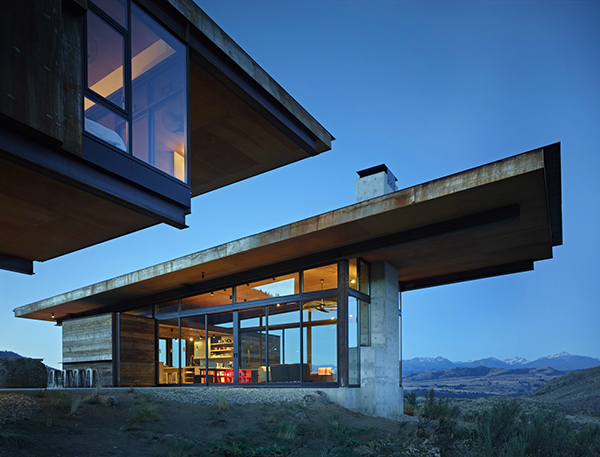 It has a modern design comprised of steel and glass and other modern materials.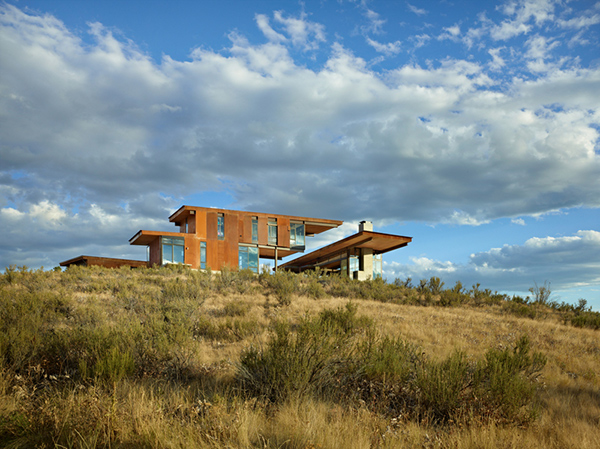 From afar, you think that there is only one house but it actually has other buildings too.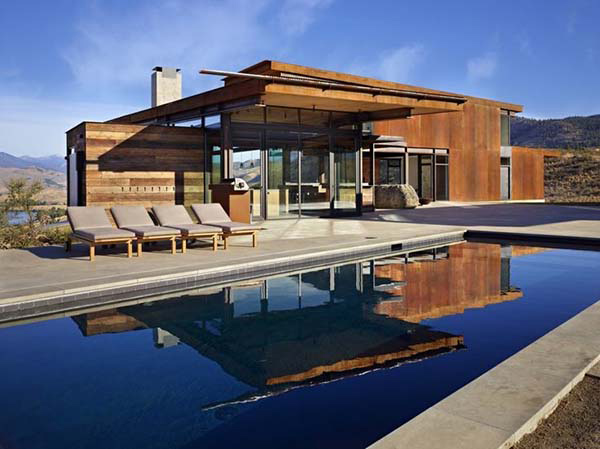 The house also has a pool area that is one of the highlights outdoors.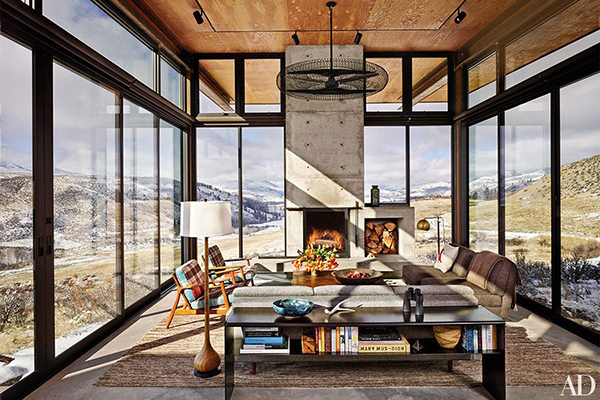 Glass surrounds this space allowing a good view of the landscape from the living room.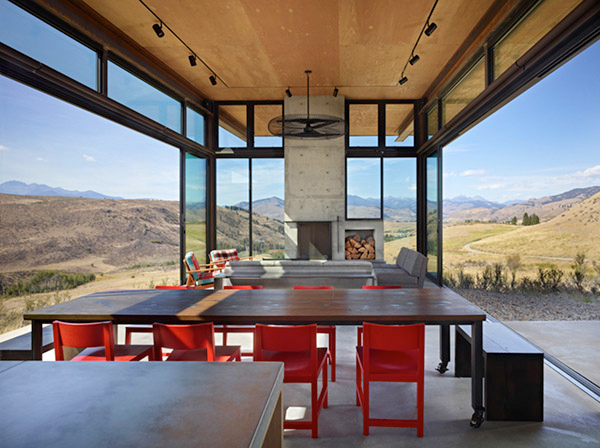 Red dining chairs are bold additions to the interior with an open layout.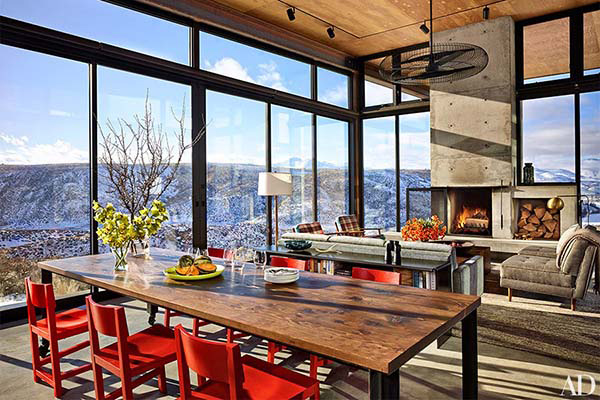 Wood is widely used in the house especially for the furniture.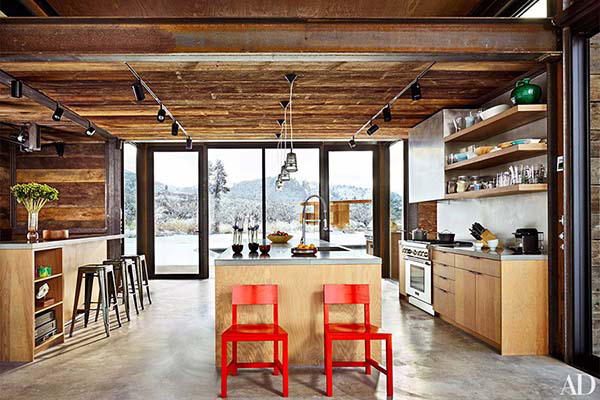 Pops of red are seen everywhere even in this kitchen with a rustic, industrial feel.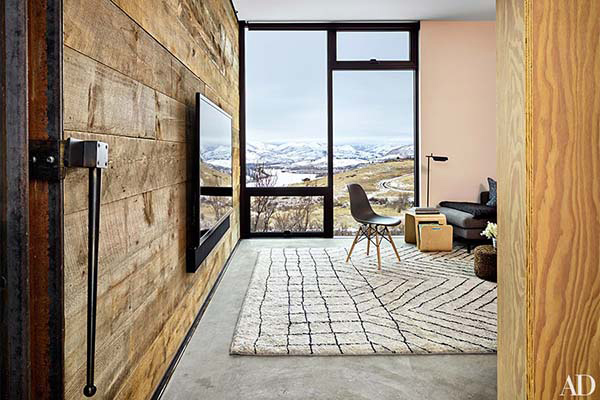 Guess this one is the family room with a television and a lovely area rug.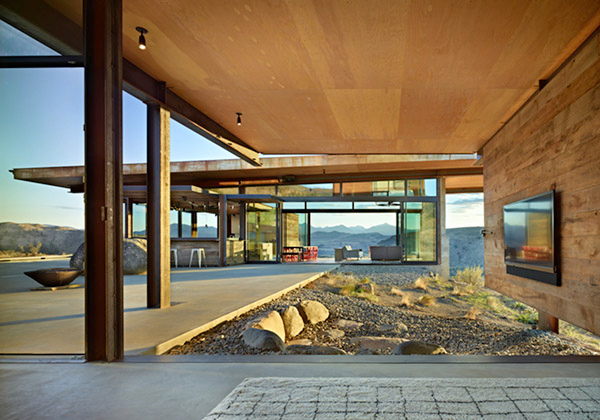 The outdoor area has a beautiful landscape modern design.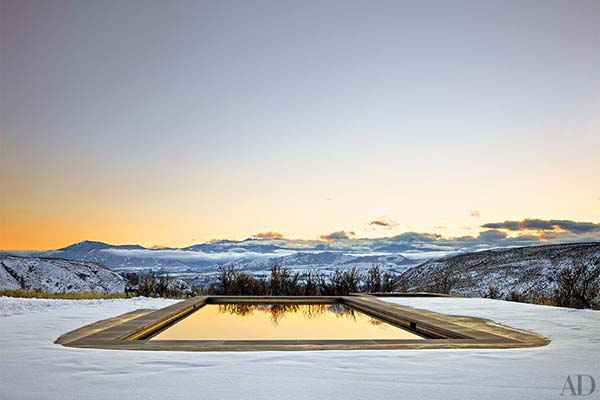 During winter, the pool area looks this way.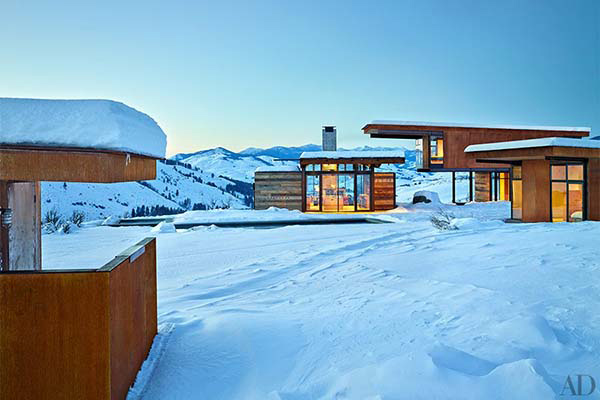 The outdoor area also looks attractive even with the snow.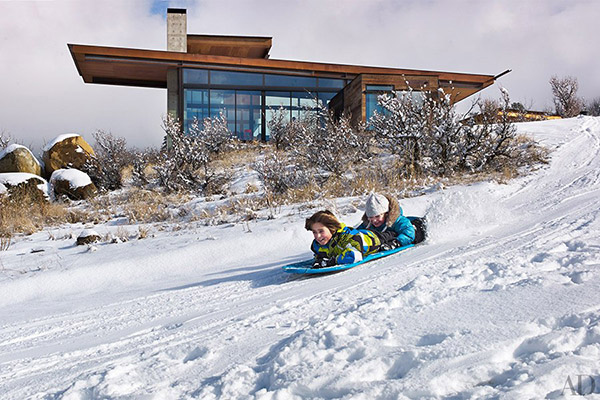 Fun in the snow indeed! The house surely is designed for whatever season.
This house designed by Olson Kundig Architects made use of materials, such as "concrete flooring, concrete fireplace and OSB on the ceiling" that let it gain the 2015 housing awards. The site plan being the center force, "the complex relations between the three parts are exciting but the courtyard locks it into place." Aside from the location, the house sure has a beautiful and functional design. Do you agree?