Exquisite Structural Design of a Stairway to Heaven Townhouse in Florida
This widely venerated modern townhouse is located at Seaside specifically in Ruskin Place Santa Rosa Beach Florida. This house is situated in a corner unit covering an area of 1,867 square feet, facing a small forested public park. The design of this house was sympathetically pondered to take advantage of the views surrounding the area as well as an appraisal of the architectural style. Because of its distinctive architectural flair and outstanding qualities of decorations this house is really incomparable.
This house features a three-storey level with highly designed living room with terrace, bedroom and bath, kitchen and dining, and recreational area. It looks unique with walls made of glass which is two-storey high blended with concrete composition that is made with stucco. Owning an inimitable design, this house is named as "Stairway to Heaven", having a special feature of a spiral staircase from the second level which seem to create an illusion that it's length ends at the rooftop. This spiral staircase leads to fascinating views of the iconic community of the Seaside as well as the Gulf of Mexico, going into its edge is an experience of being in heaven.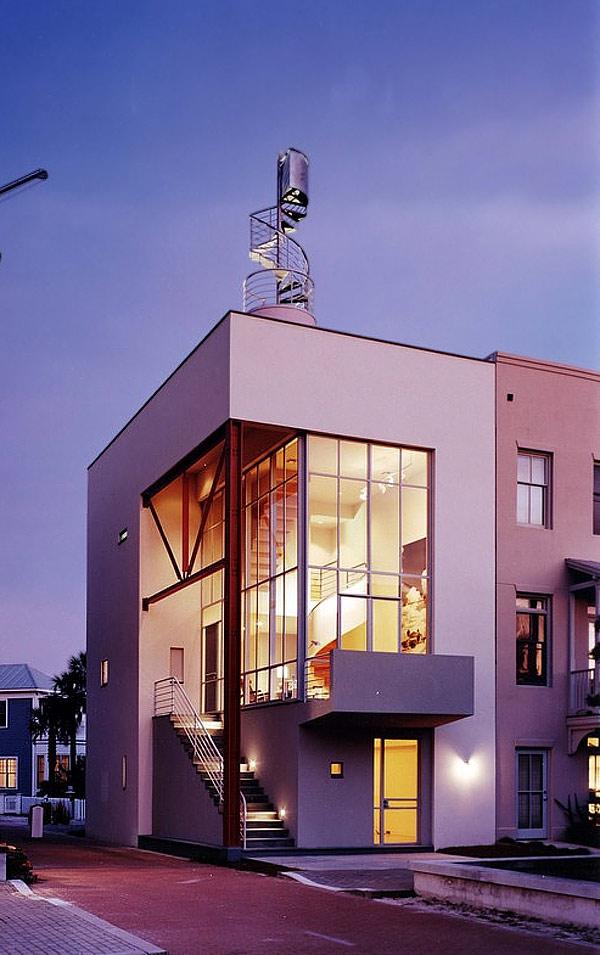 A three-storey squared townhouse at a corner street.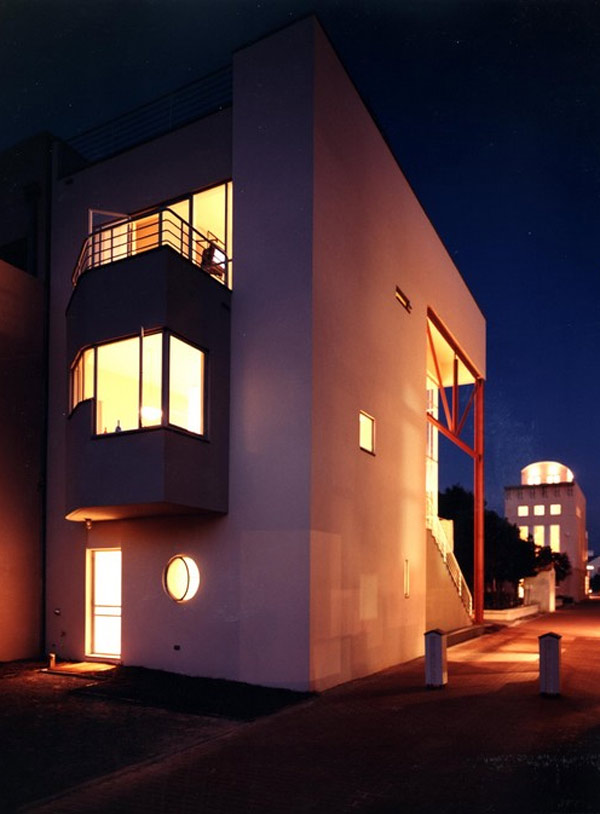 This is the back view. Take a look at its boundaries, just a little space but a tall construction.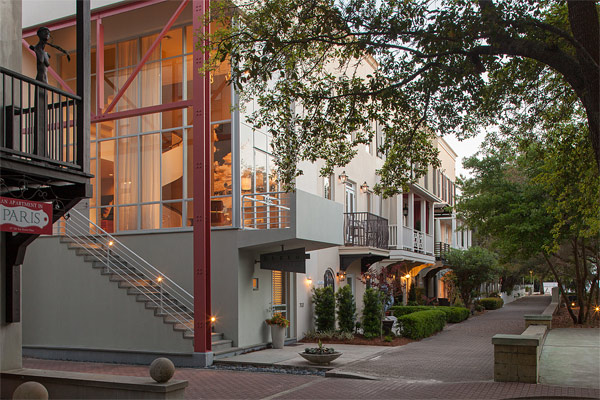 The concrete walls are built with stucco and highlighted with steel, glass and stone.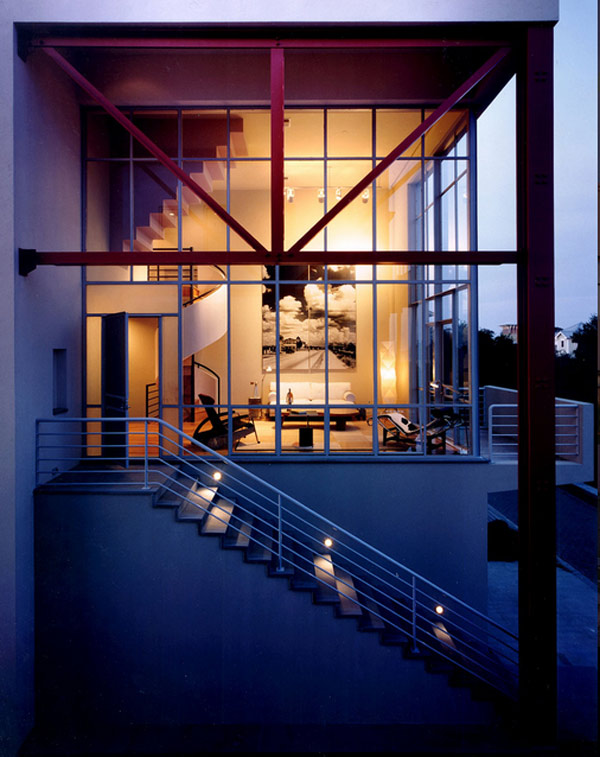 An awe inspiring design! Two-storey retracted glass walls that take breath-taking views outside.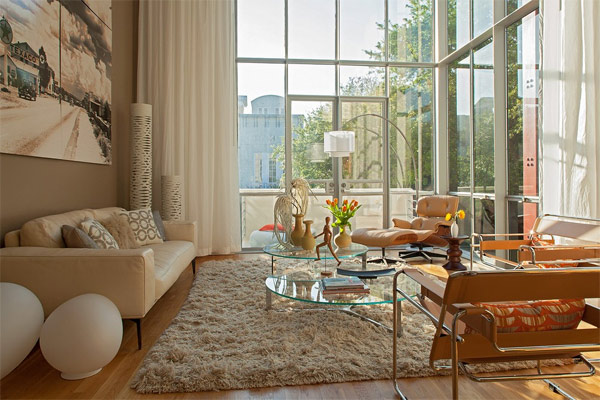 The Eames chairs and ottoman sets a comfortable feeling surrounded by the heightened glass walls.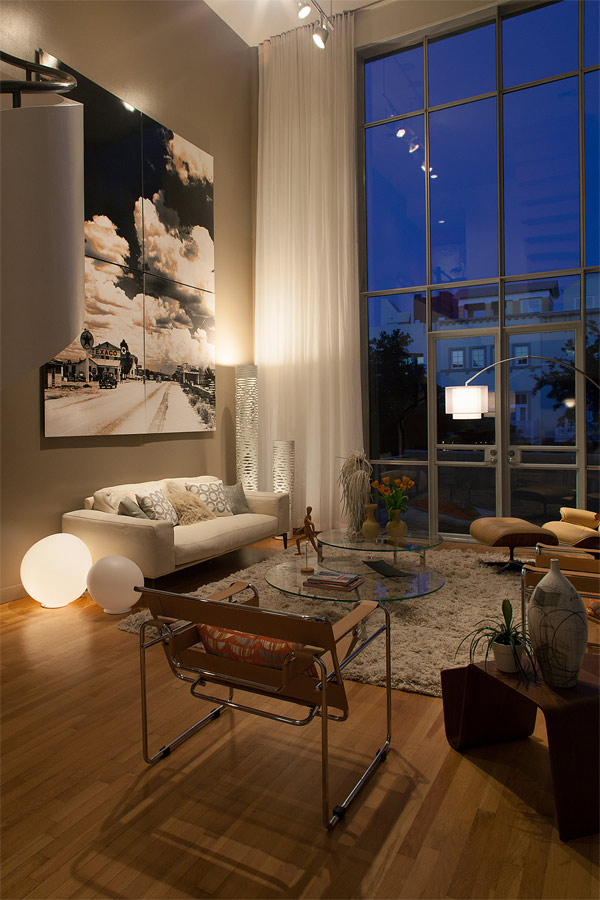 The living room has a terrace outside to enjoy more wide-angle view of the historic place.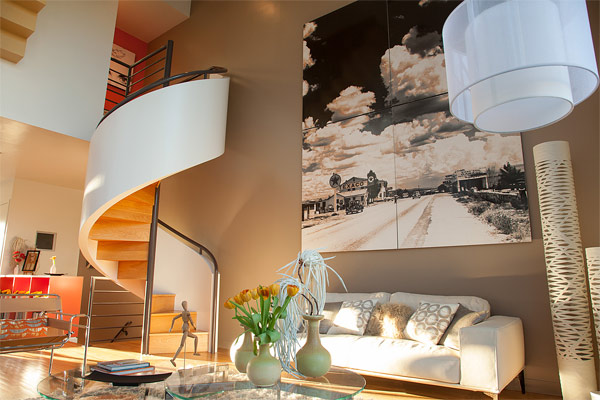 The spiral staircase is made from oak which is very elegant sophisticated.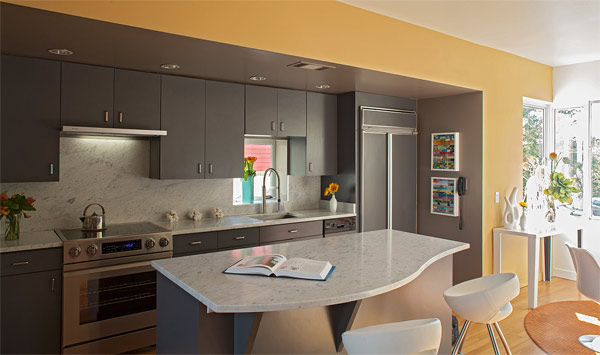 The kitchen is decorated with luxurious stainless steel appliances.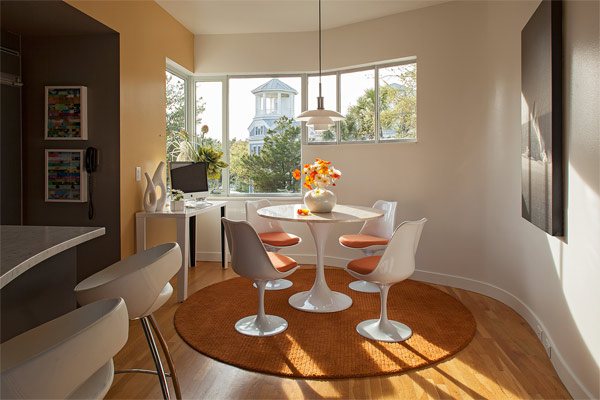 The dining table is modern in style that is placed comfortably in a corner to serve your meal.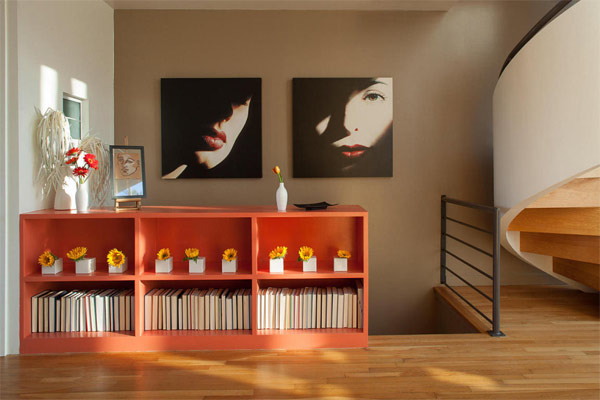 Provide cabinets for your books and other things to avoid clutter making a well-organized area.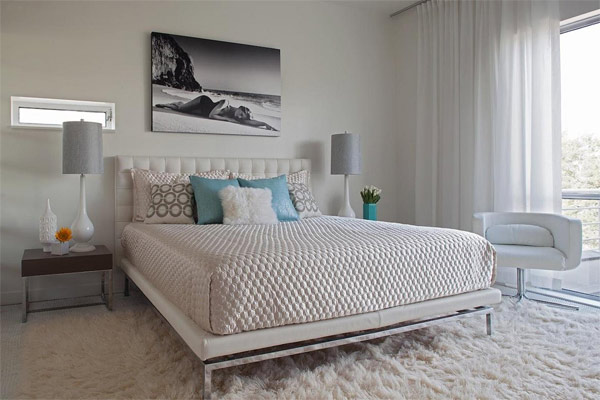 The master bedroom is designed with a white leather bed matched accordingly with a furry rug giving the room a five-star hotel look.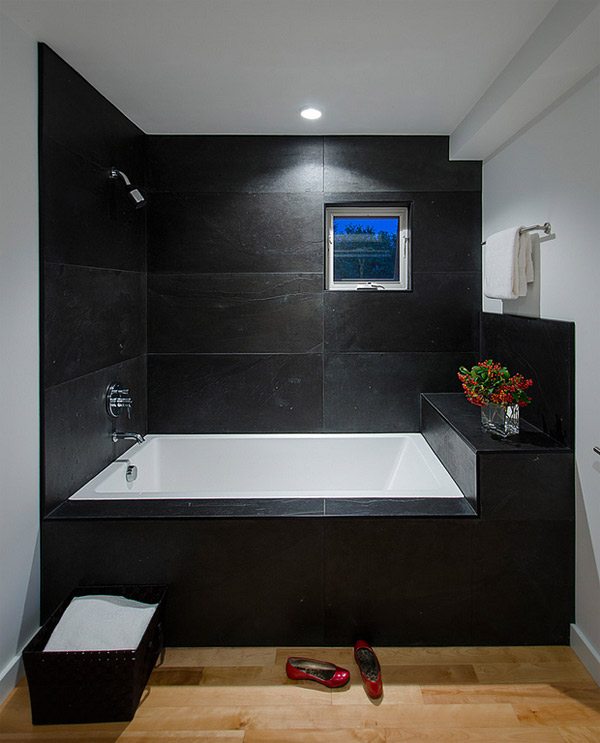 The bathroom is adorned with a very wide mirror that suits perfectly with the design of the floor.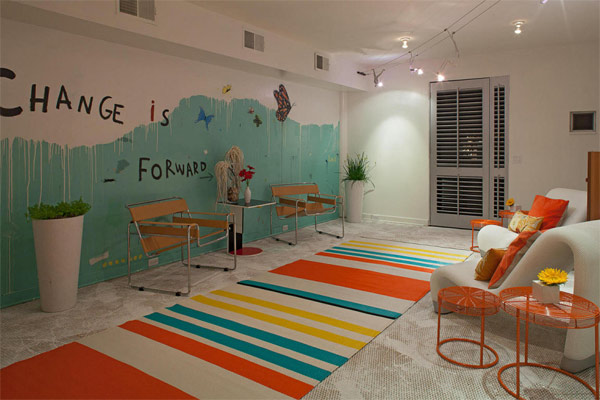 The first level serves as a recreation room were the wall is painted with art.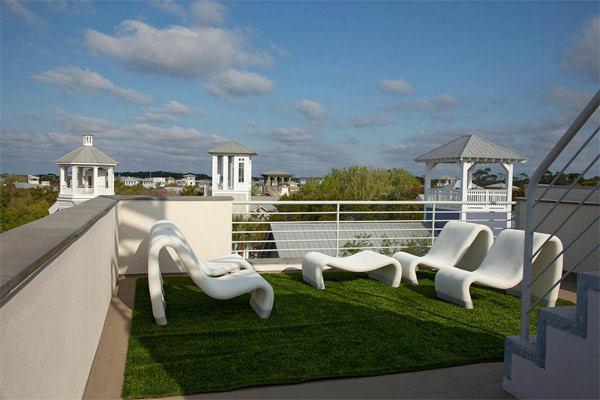 What a nice place to unwind while sitting on those modern lounge chairs.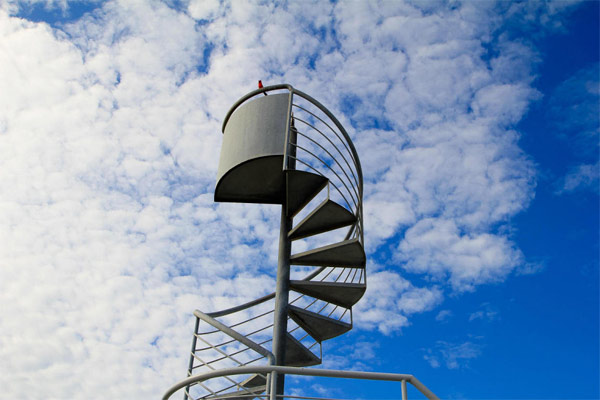 The staircase feels like it will lead you to heaven! This provides a wide view of the seaside.
In fact, the actual house was featured in the 1998 movie "The Truman Show", its interior was just improved by a designer. Would you want to have your own haven? Then, get inspired with the designer of this house –Alexander Gorlin, try to check on his house designs to get some ideas.