Southampton Residence: A Modern Brownstone Home in Texas
Some of the homeowners are still fascinated with classic architectural design that's why some are still using bricks or blocks in designing their homes. A brick is made from a molded clay-bearing soil, sand and lime that are used commonly in masonry construction. Although bricks comes in different types and forms its beauty still outshine in any construction. In fact, bricks are used primarily as a texture to the wall for the exterior of the house (and also for some interior walls). And an example of this design is a brownstone house, similarly to what we have for the day.
Southampton Residence is a home for a juvenile family that has freshly relocated to Houston, Texas from a foremost city in United States. Since they are honoring the past design of their house which was a 'brownstone', the residents wished for a brick house with a modern approach. The house features four bedrooms and three and a half baths with an enormous space for the main living spaces. Though the exterior of the house uses bricks as the primary material, its interior is softened then by the use of glass and woods. And also, to accent the interior with natural lights the house is installed with large windows.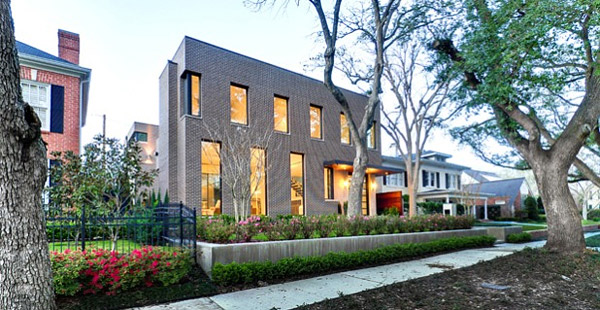 The house is designed with full bricks and integrated with glass to assist a sufficient light.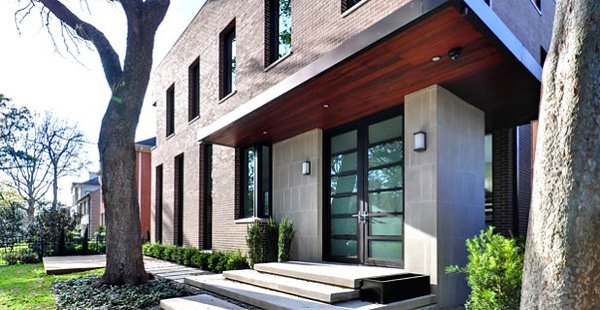 The foyer looks grand with the wide awning that serves as a shade for direct sunlight.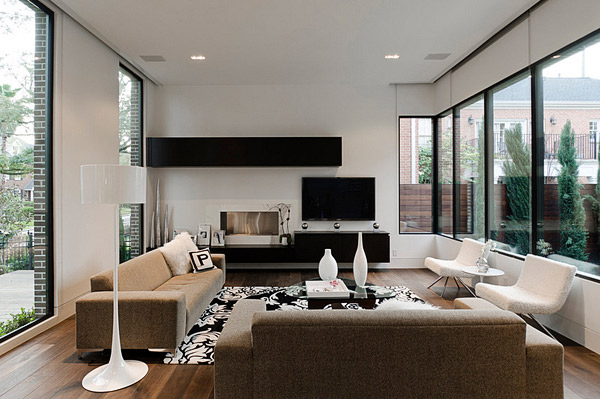 This living room looks very neat and organized with combination of black and white color with the addition of glass walls.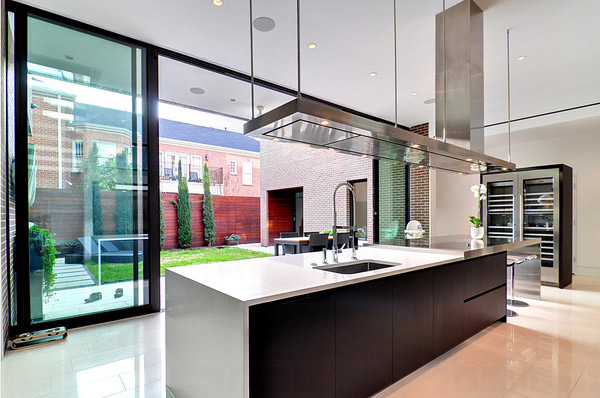 The island counter is topped with a white marble and sided with a stainless breakfast table.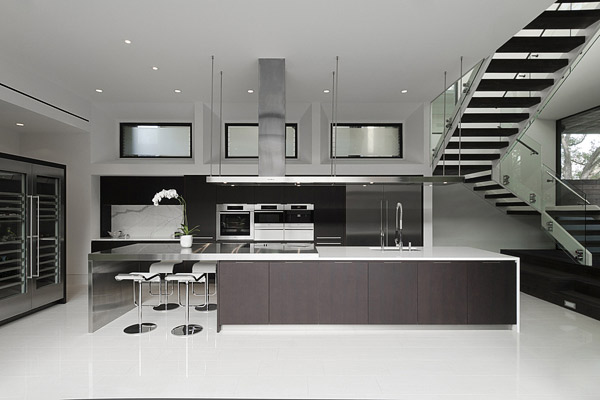 This looks elegant! The silver material blends well with the darker shades of palette.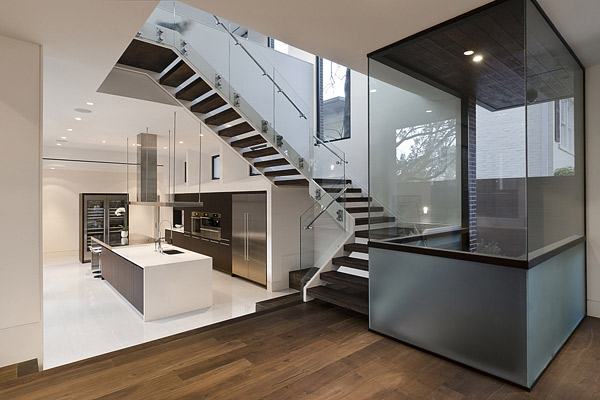 The staircase got a very unique look with glass that serves as a railing.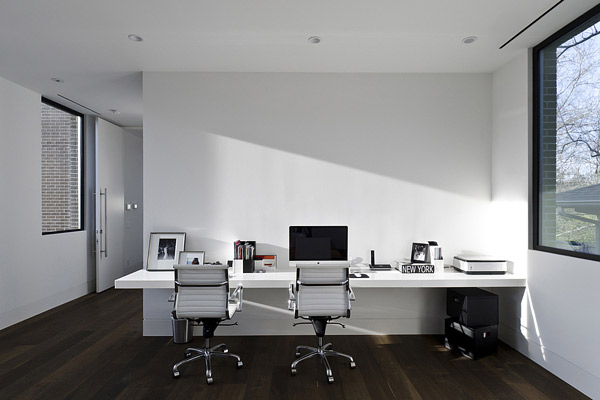 Home office can be just simply constructed with a built-in suspended table giving you an ideal place to work on.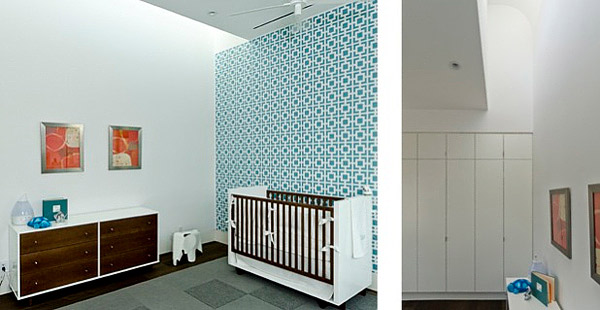 The nursery room is simply decorated with white palette and added with patterned wallpaper to give a stylish design.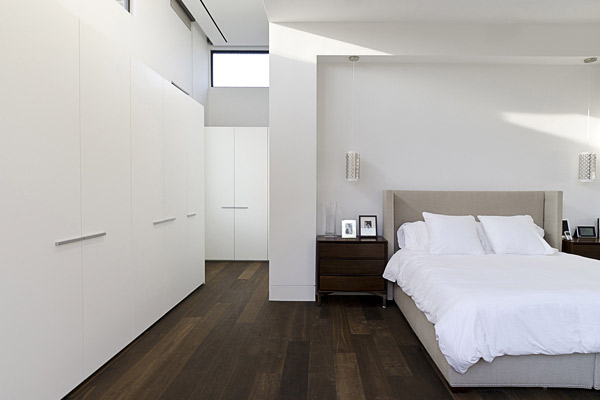 White is elegant and that's what this master bedroom shows. The beddings are simple as well as the closets.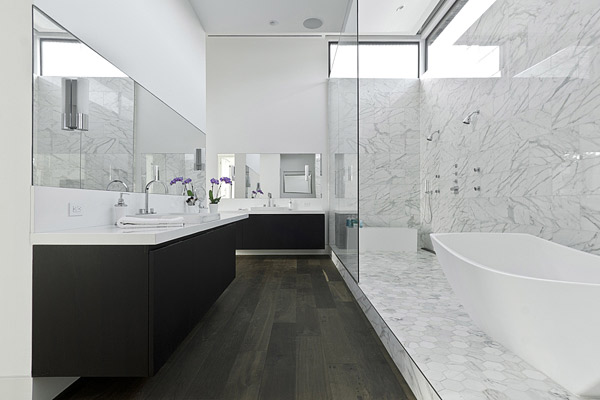 The bathroom is also elegant most especially the shower area that got an elongated and spacious space to shower.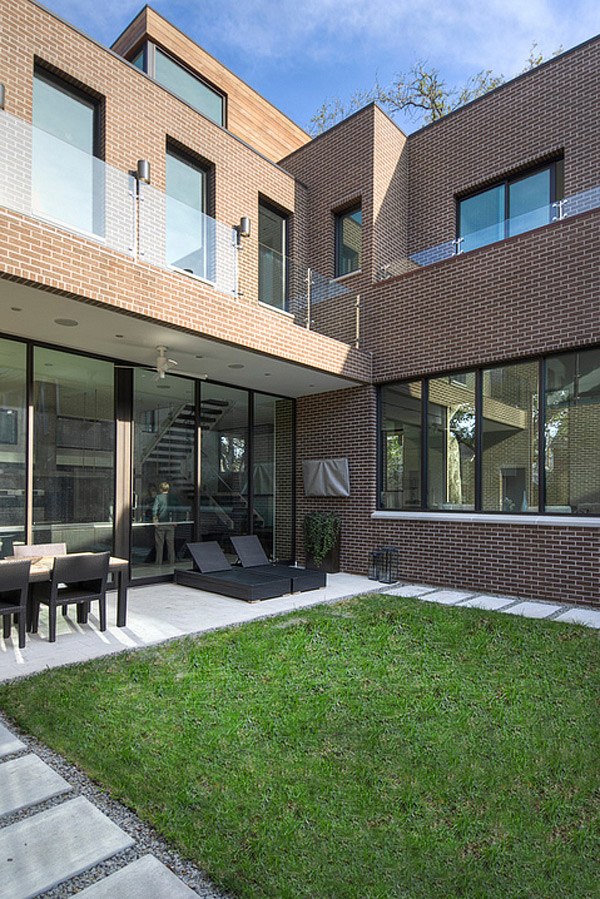 Although the area is minimal, the courtyard is still very inviting and relaxing.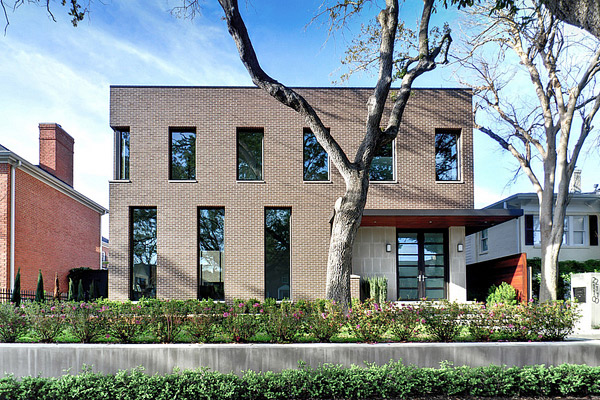 The exterior got a beautiful landscape with an organized planters and the beauty behind the old tree.
So what do you think about using bricks as an exterior material for a house? Do you love or hate it? This project by Content Architecture is something that is different from other sort of architecture that you usually find in other real states. Although it was made with bricks for the exterior it was then matched with materials that made the design shiny and definitely not a boring one.