The Rich and Natural Style of Piedmont Residence in North Carolina
Inspired by the natural beauty and lake in the location is how this beautiful modern house is made. Our featured house for today is a contemporary house seated in North Carolina, USA. As we can see its design is truly connected to the natural elements that surround it. We are really enthralled as we explore the different areas of this house. We considered it as a home as we define it.
Let's go to the entrance which is said to be the main space of the house. This is divided into three groups namely the great room, guest suite, and the master suite. In fact there is a glass connector that links the master suite, provides privacy and an opportunity to enjoy the terrace and as well as the garden areas. Also there are large window walls which convey a sense of openness and transparency to the house. This carefully illustrates the association of the house together with the environment. Now let us check how this Piedmont House can unveil its surprising features by looking at the images below.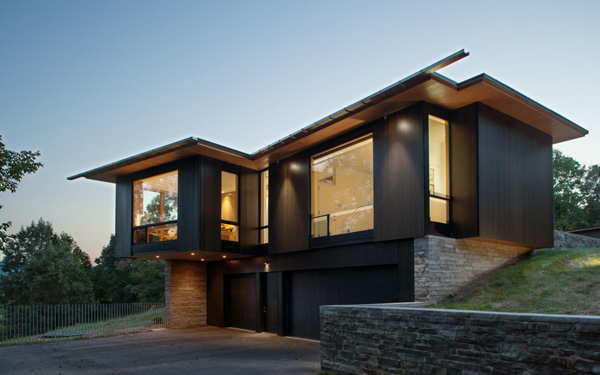 See how the wooden and glass materials perfectly harmonized with the location where this house is seated.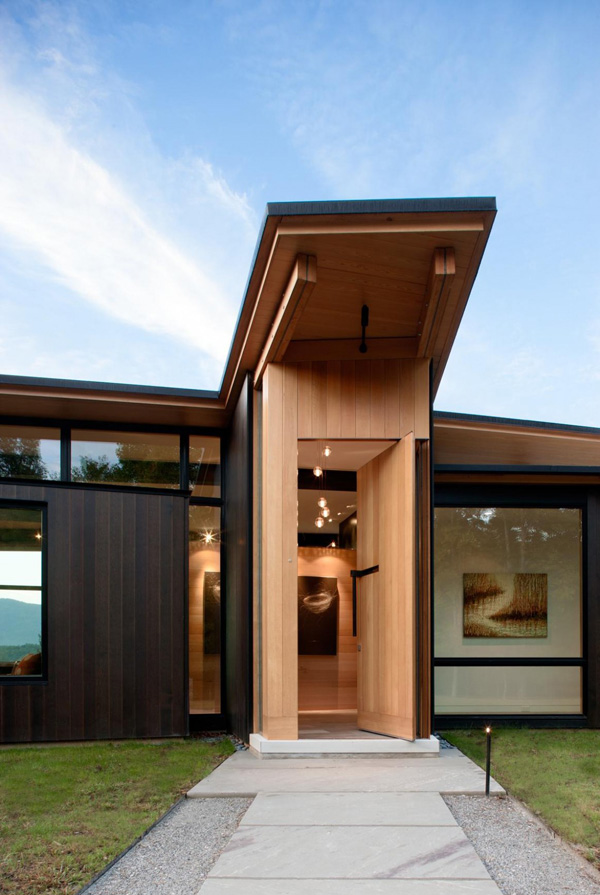 Highlighted here are the geometrical forms and figures developed in the structure of the house.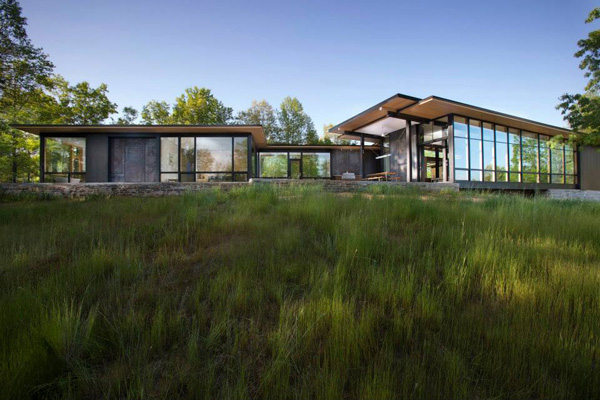 This beautiful landscape defines the uniqueness and outstanding design of this house.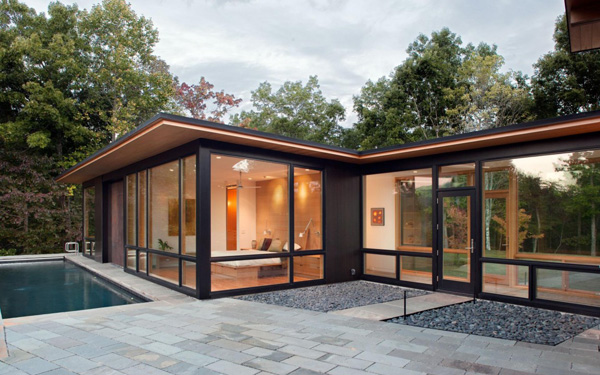 A private pool is set here to add comfort and style in this exterior.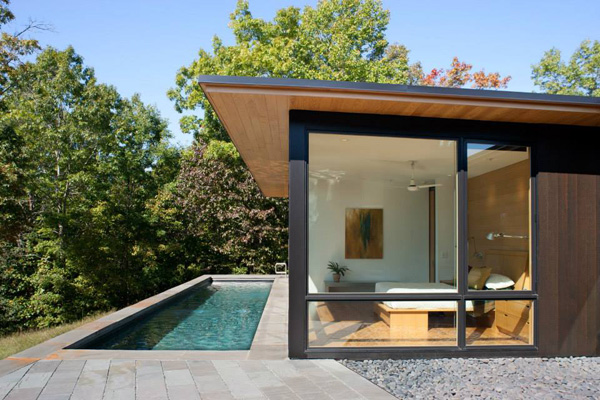 The shape and form of this rectangular swimming pool complements with the lines and texture of the building.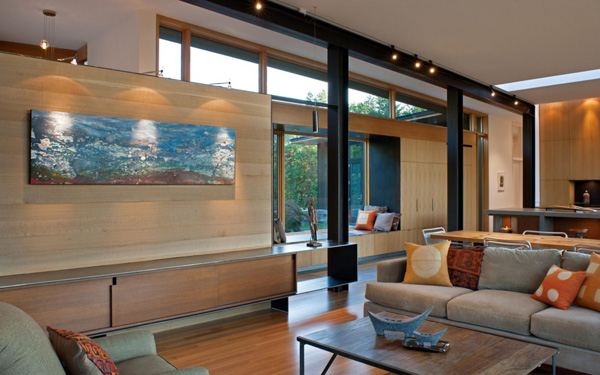 Wooden furniture and special accessories are used here to come up with an elegant interior.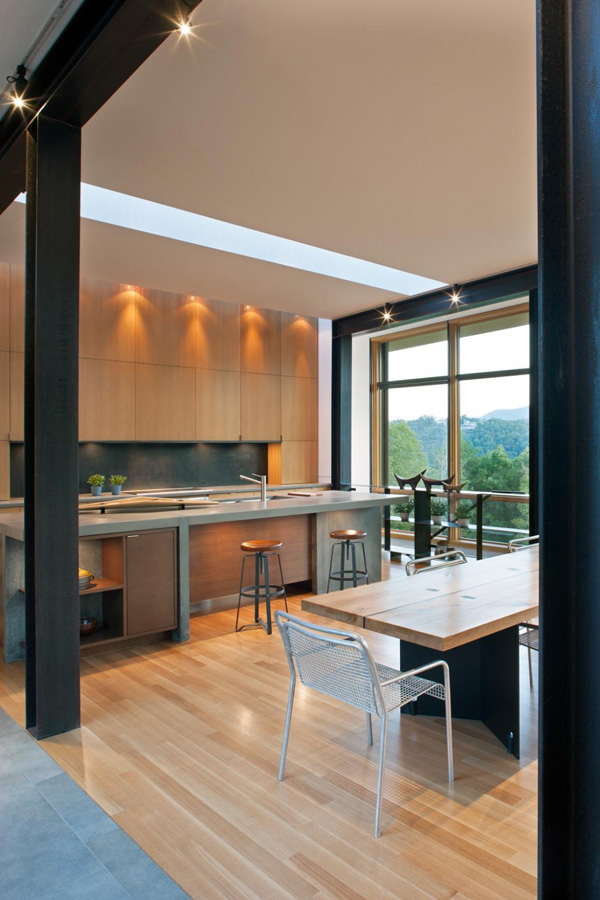 Clean and stylish design of this wooden kitchen is well organized here.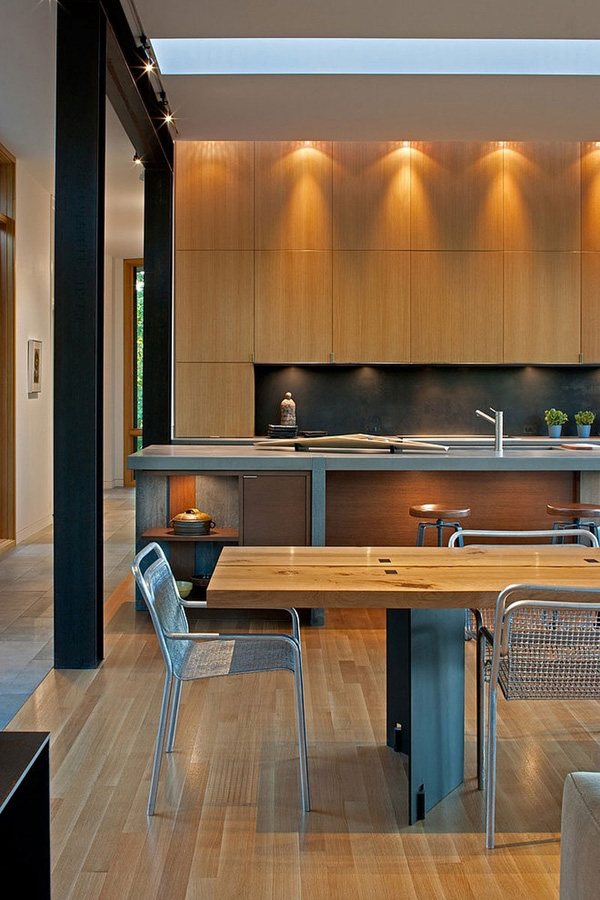 Stainless chairs match perfectly with the wooden tables and cabinets in the interior.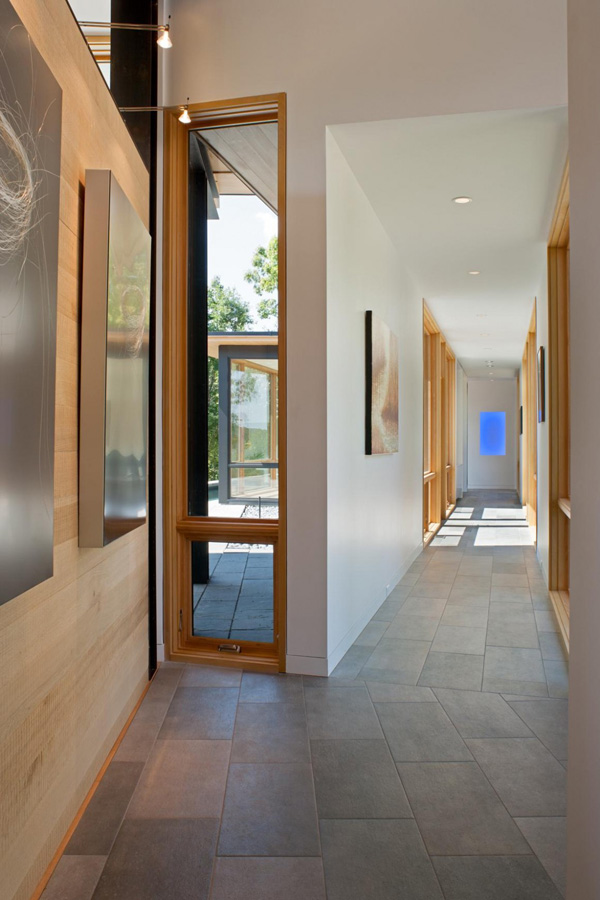 Different textures and lines of these tiled floors are really attractive together with the smooth white walls in this area.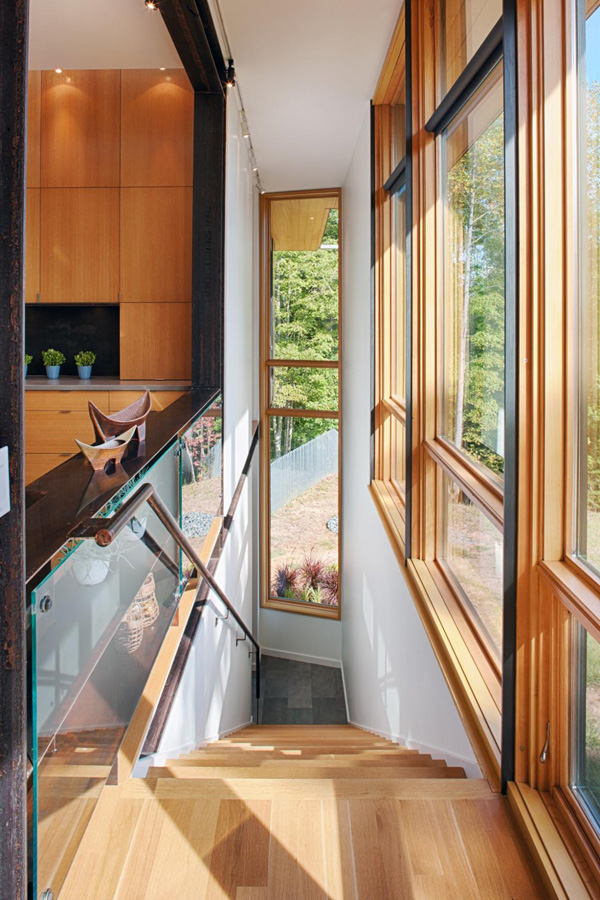 Sustainability is also important to the designer as you can see the sunlight that can freely access the interior through the glassed walls.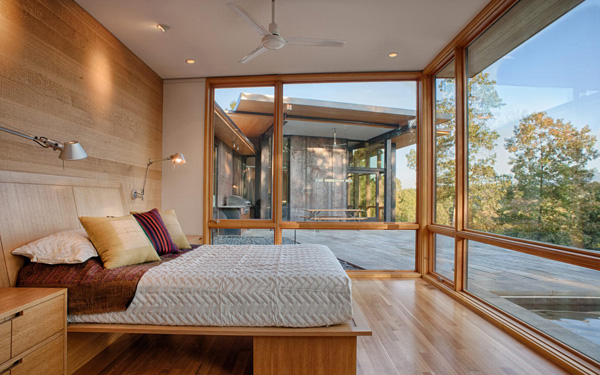 Great charm and comfort is available in this wooden theme bedroom.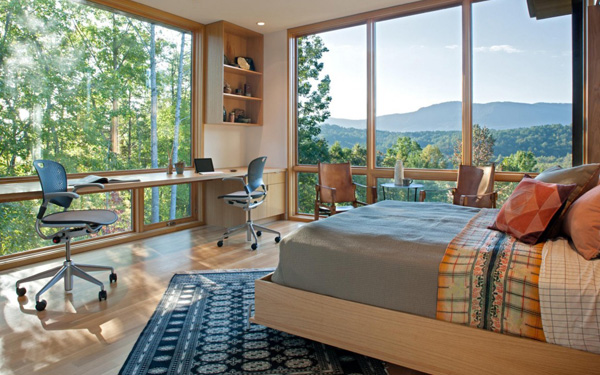 Mosaic carpet placed in the center of this bedroom adds more artistic style and grace.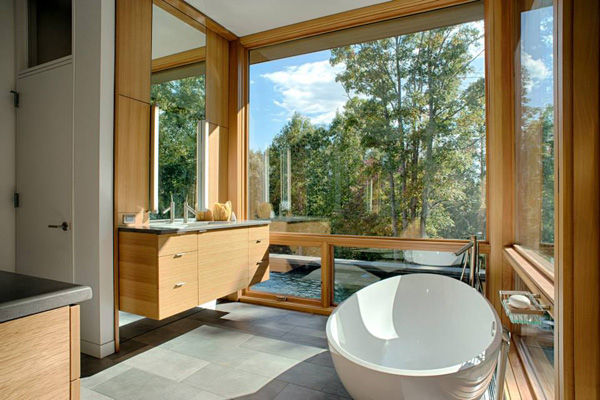 The panoramic views are visibly seen in this wooden and glass concept of this bathroom.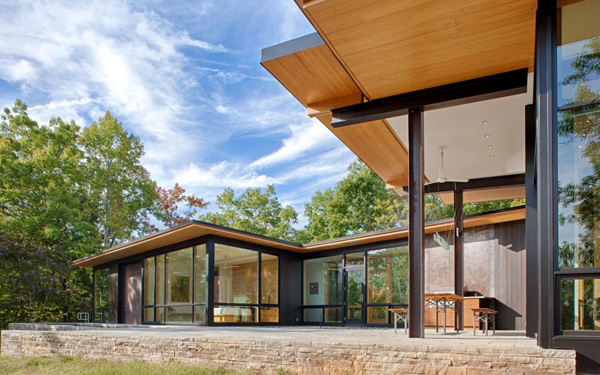 The exquisiteness of the interior may also perceive from the exterior.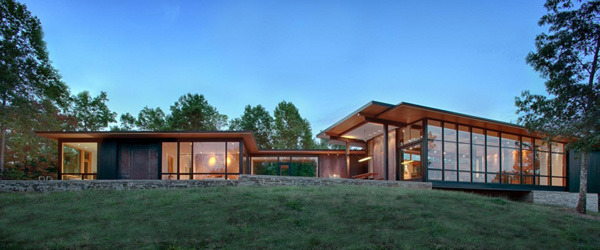 Even at night the Piedmont House can still express its classiness and sophistication.
From the above images, we can say that this lake house defines a remarkable contemporary house which is capable of uniting its design and style to the nature. Indeed this proves that the natural beauty of the environment plays a significant part to achieve the best and unique house design. The Carlton Architecture + Design – carltonarchitecture.com, successfully created an incredible attachment to nature and its house building design. We hope that we have given you another set of inspirational ideas today.