Gorgeous Modern Medina Residence of Washington in Boxy White Exterior
Like me, you have surely seen so many home designs already. But I know that you aren't tired of looking at homes like these too. Seeing one doesn't just inspire us but also give us new ideas for a home that we may be planning for the future. Well, it is a good thing that we have tons of ideas so that we could get the perfect home for us! Today, we have another amazing home to show you.
The home is located in Medina, Washington, USA. The 3,800 square foot mid century modern house is named after its location and was completely remodeled by SKB Architects. In the exterior, you will be pleased to see the boxy design in white. It looks neat and sleek and very much modern! In the interior, it may have an edgdy look but no way you'd feel boxy because of its open layout and glass doors and windows. Enjoy a brief virtual tour of the house below.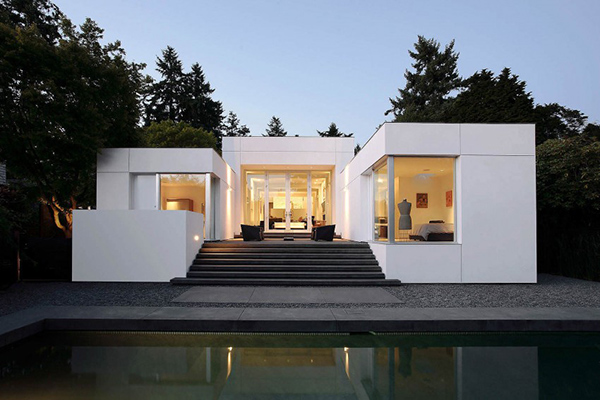 I don't know about you but me, I like the design of this house. It is just light and simple but very sophisticated!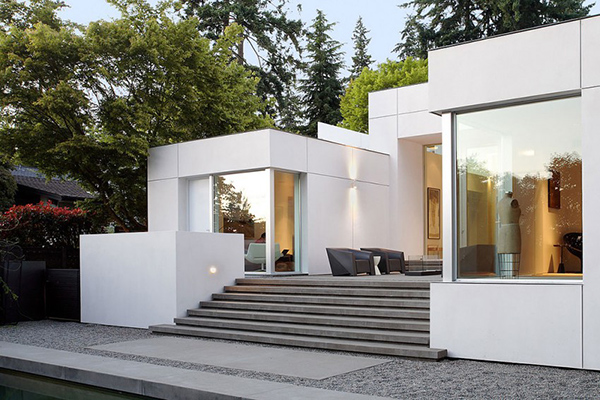 Corner glass windows bring appeal to the home and would allow natural light inside the house.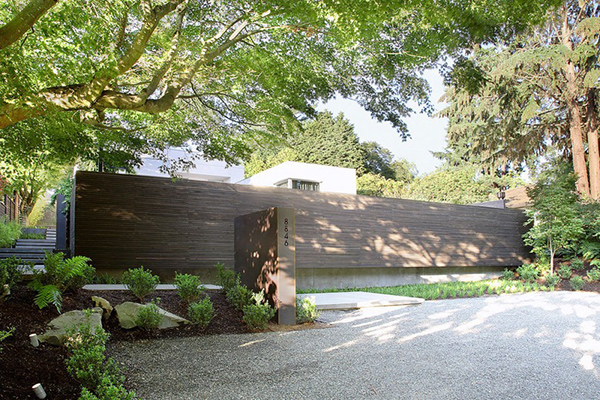 On the other side of the house, you will see wooden planks that give it a contemporary look.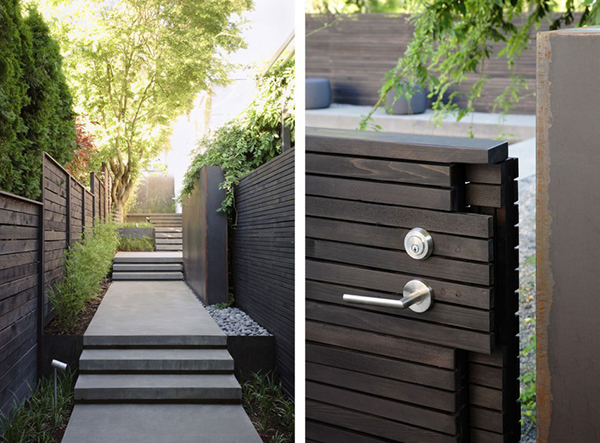 Seen here s the gate of the house made of wood too as well as the beautiful concrete steps.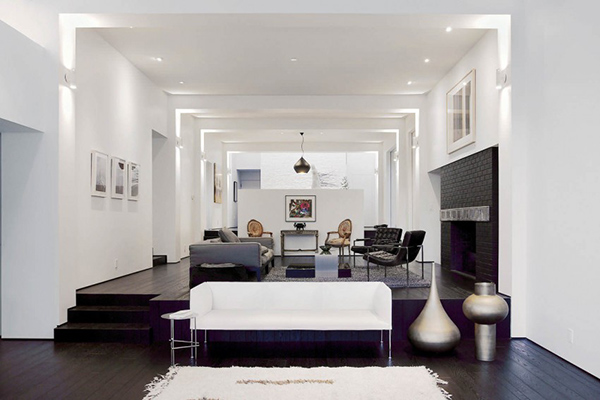 The interior looks like it is framed with the white walls and ceilings. The contrasting colors of the interior looks very lovely.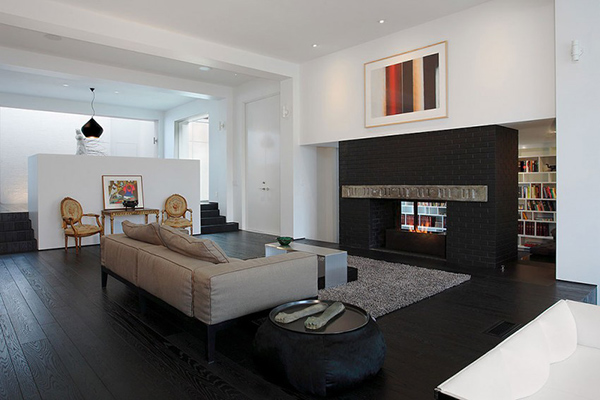 Sleek modern furniture are used for the living area in dark wooden flooring.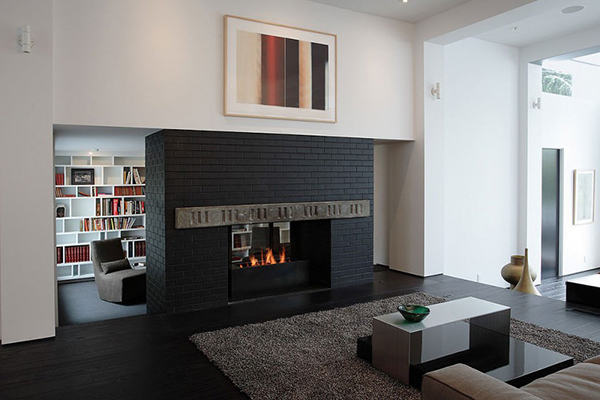 The fireplace has an artistic design I can say. It looks even better with the wall art above it.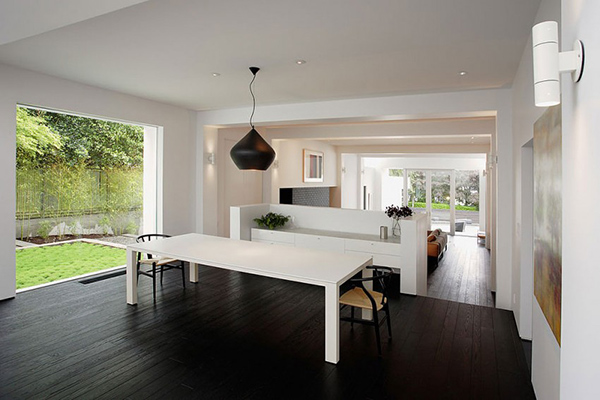 This dining area is elevated from the rest of the space and leads to a garden.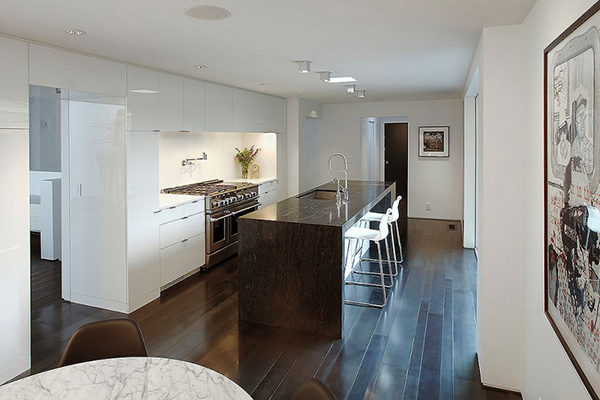 The kitchen has a beautiful mix of colors and materials. Of course, it is functional and compact.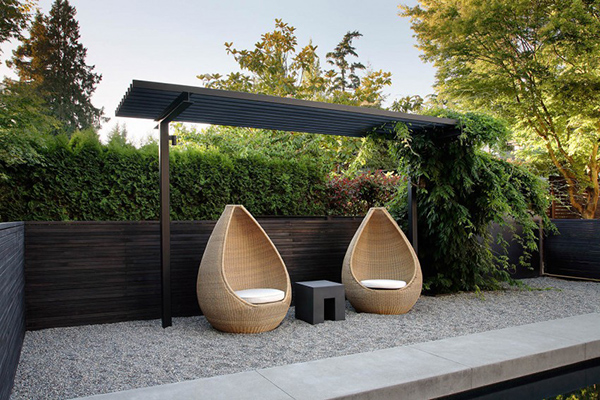 The outdoors seats have interesting shapes. It does all beauty to this area even if it isn't that spacious.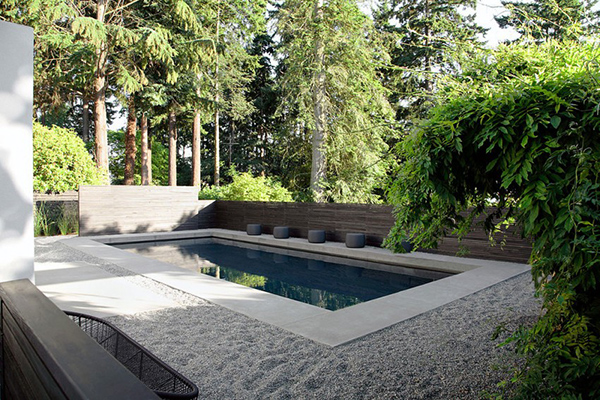 And here is the pool area that may not be adorned but is a lovely feature of the home.
Lovely home indeed! I like the design of the exterior. It is simple yet sophisticated and totally modern. I also love the interior and outdoor space as well. What the SKB Architects did to this home is definitely stunning! Do you think the same way too? What can say about this house? Can you tell which areas you like the most?