The Serene Contemporary Main Street House in USA
The Main Street House is located in Seattle, Washington, USA, designed by SHED Architecture & Design. The name of the house is taken from the unimproved right of way and pedestrian path that bounds its site to the north. It is a single family house owned by a geologist couple who are nearing retirement and are actively working from home.
The house is situated on a sloping site with partial views of Lake Washington, Leschi Park, and the surrounding terrain. Meanwhile, the interior is luminous looking serene with its clean design. The house is sustainable aside from being beautiful. Its principal sustainable features are "advanced framing, high-efficiency boiler with rooftop solar-thermal preheat, heat recovery ventilation system, rain water detention tank, passive solar and ventilation, and 4-star Builtgreen certified". Well, what would you expect from a couple who are inclined to science and the environment? Take a look at the images of the house below.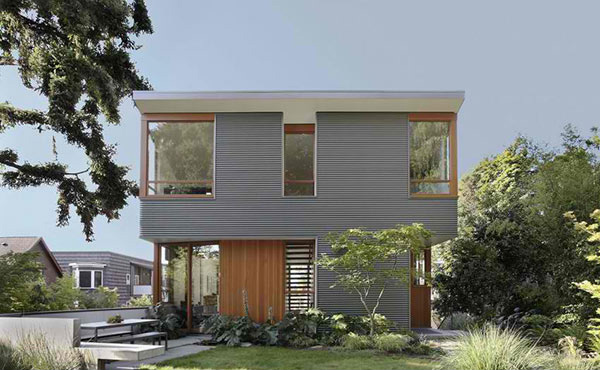 The house stands with humility in its contemporary design of sleek modern lines.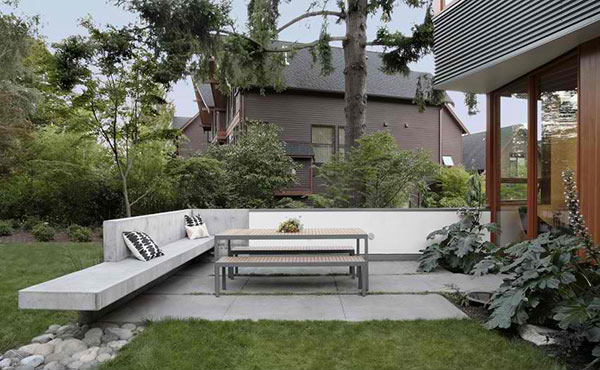 It has this serene spot for relaxation in the outdoor space.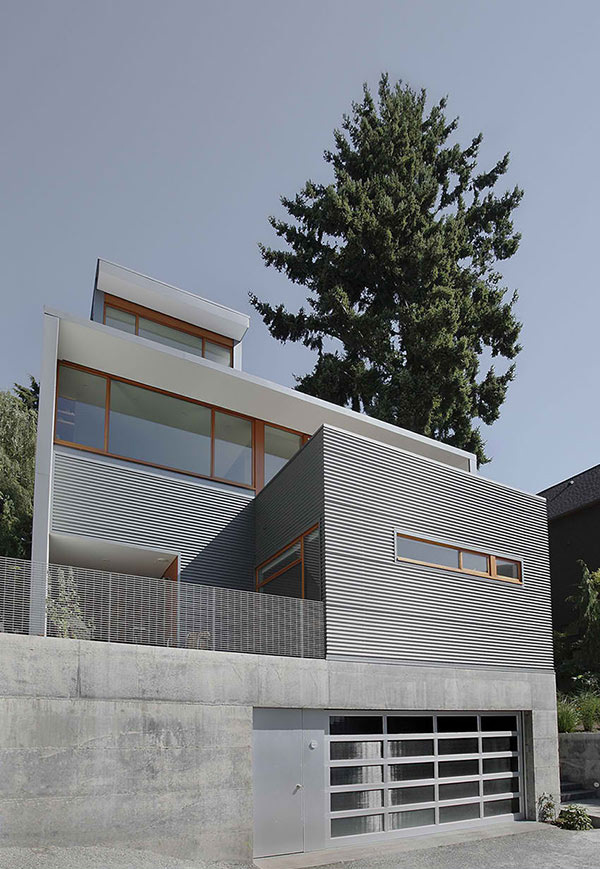 This photo shows us the garage. Note that there are volumes in this part of the house.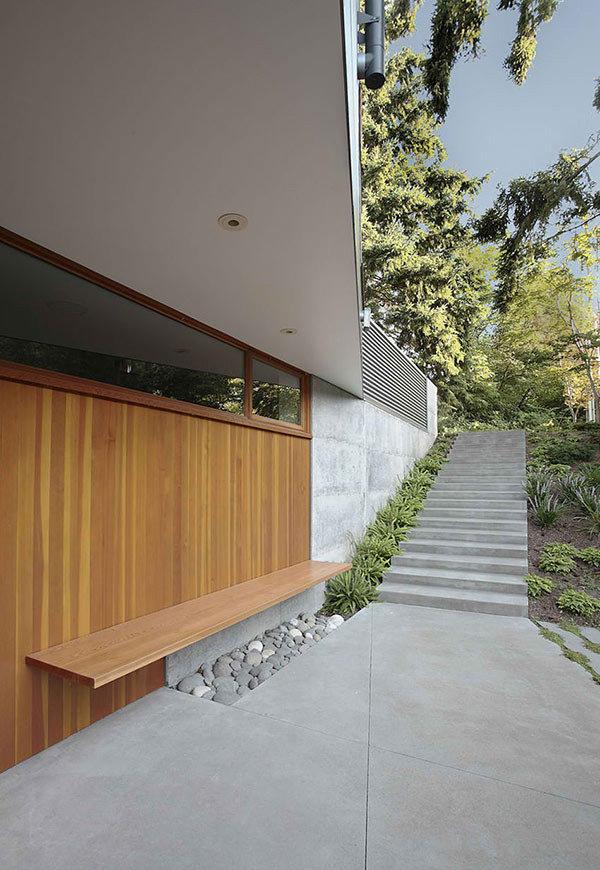 A concrete stairs leads to the lower part of the house which has a natural appeal using stones and plants around it.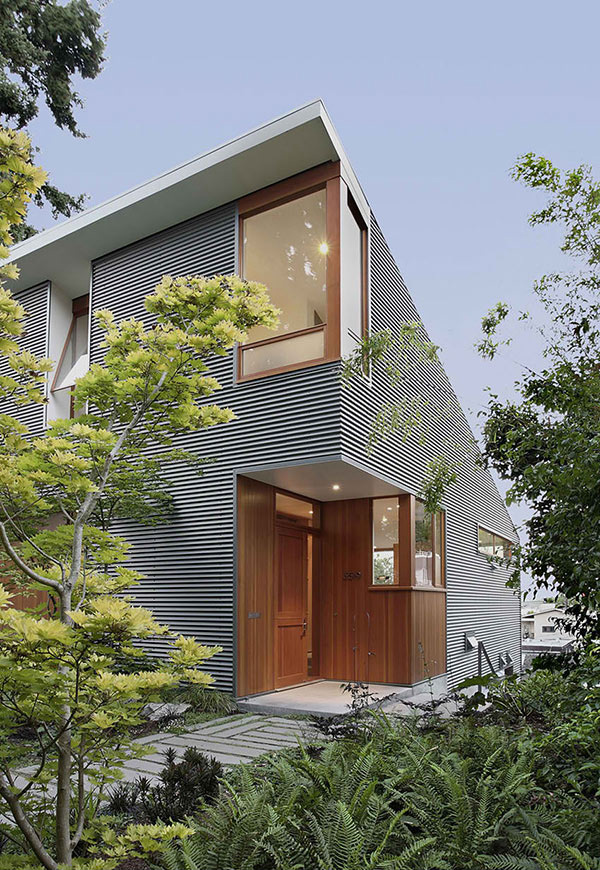 We'd guess this is the main entrance of the house. Look at the design of the pathway, beautiful!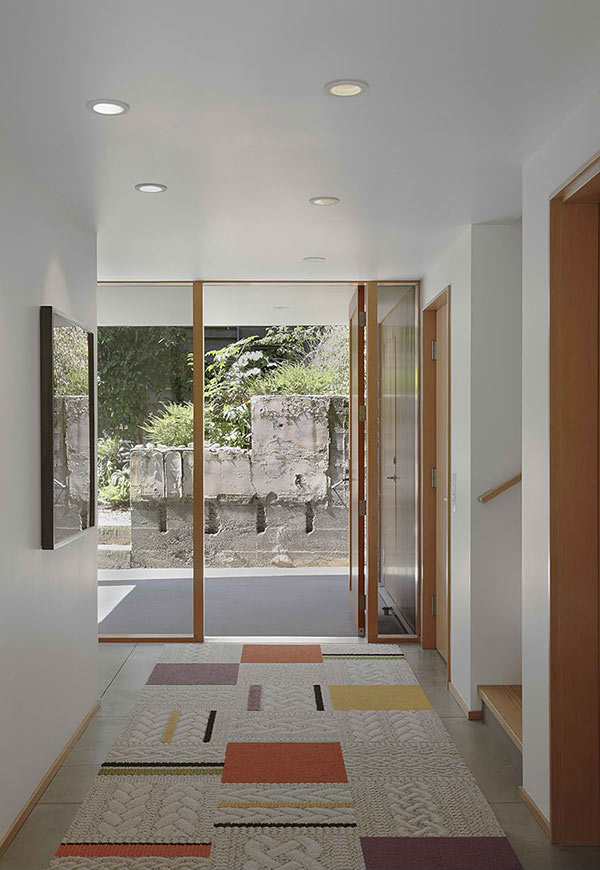 Nothing can beat a peaceful and neat hallway like this which is adorned by a colorful carpet.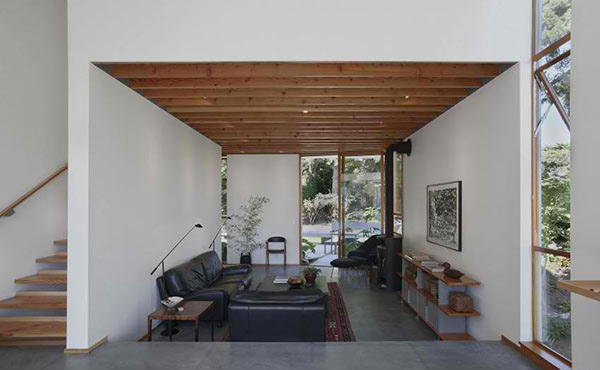 The living room is a stunner! It may look simple but yes, it sure is nice in black leather sofa and wooden accents.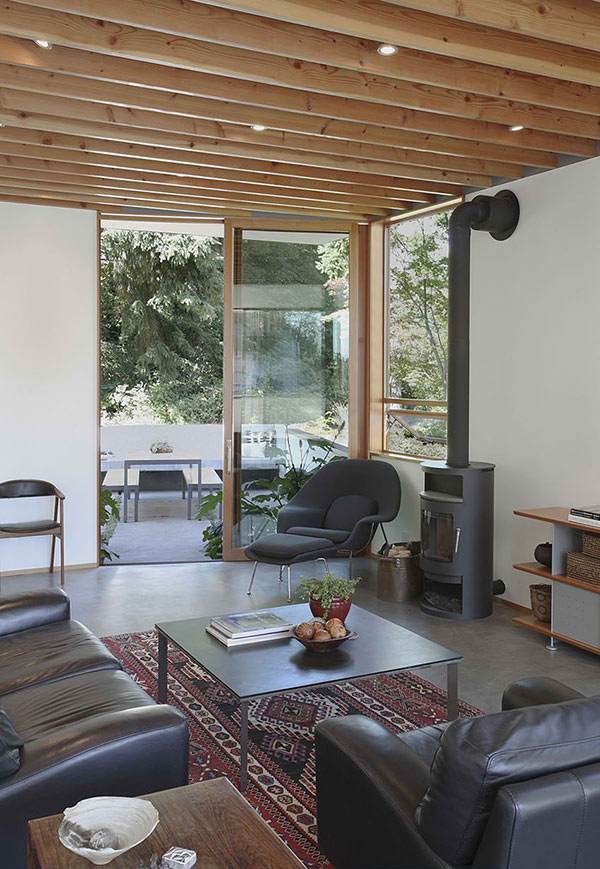 That Persian area rug defines the living room and brings a different vibe to the space.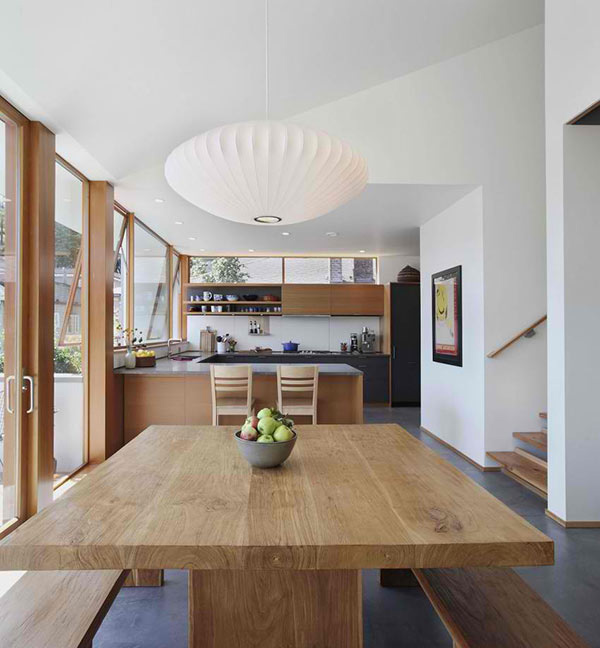 The dining and kitchen areas use wood in most of its furniture which gives the home that natural feel.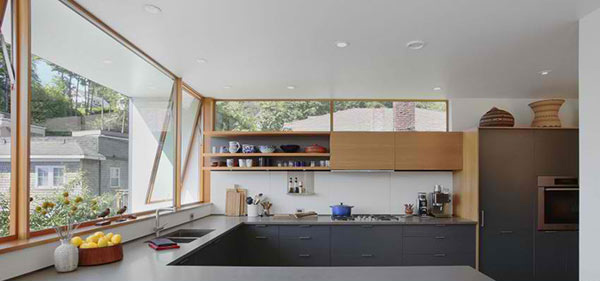 A gray kitchen looks nice as it is paired with wood.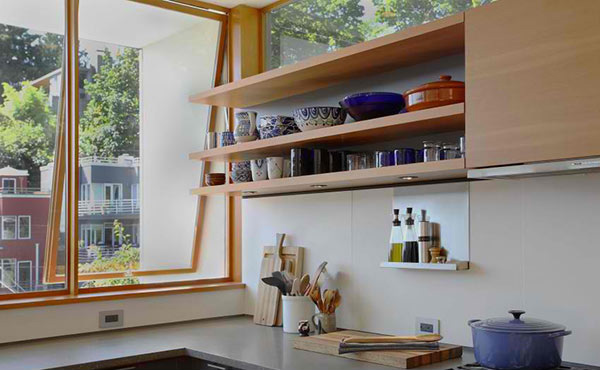 Look at how organized the stuffs are in this kitchen! Cleanliness is indeed a key to beauty.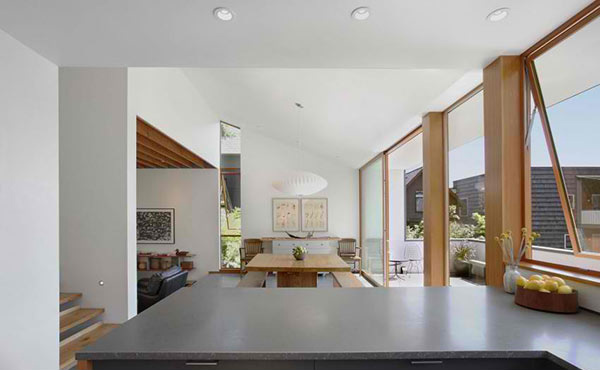 A different angle of the dining area showing the wall art and a pendant light.
Wood is used for the tread of this staircase which also extends the natural appeal of the home.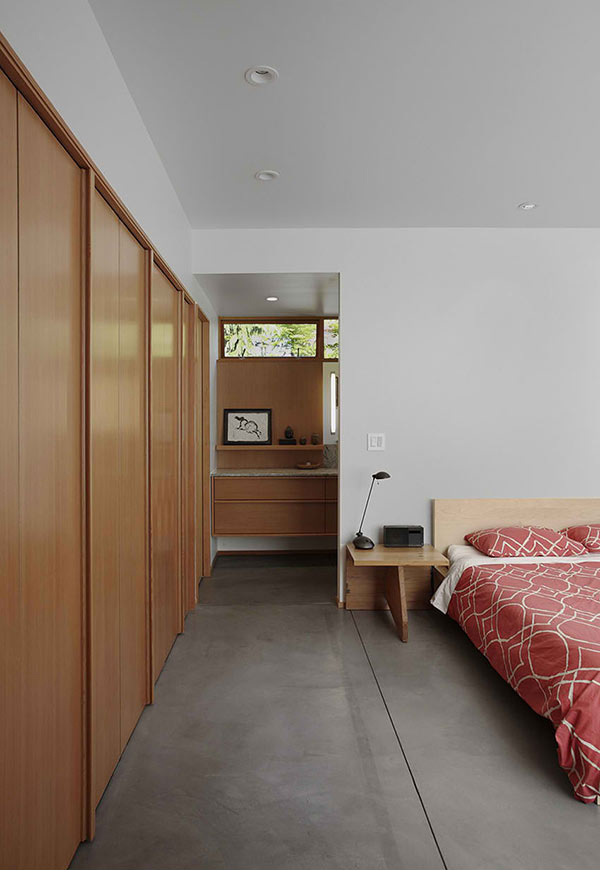 This bedroom will surely lullaby anyone to sleep right away because of its calmness.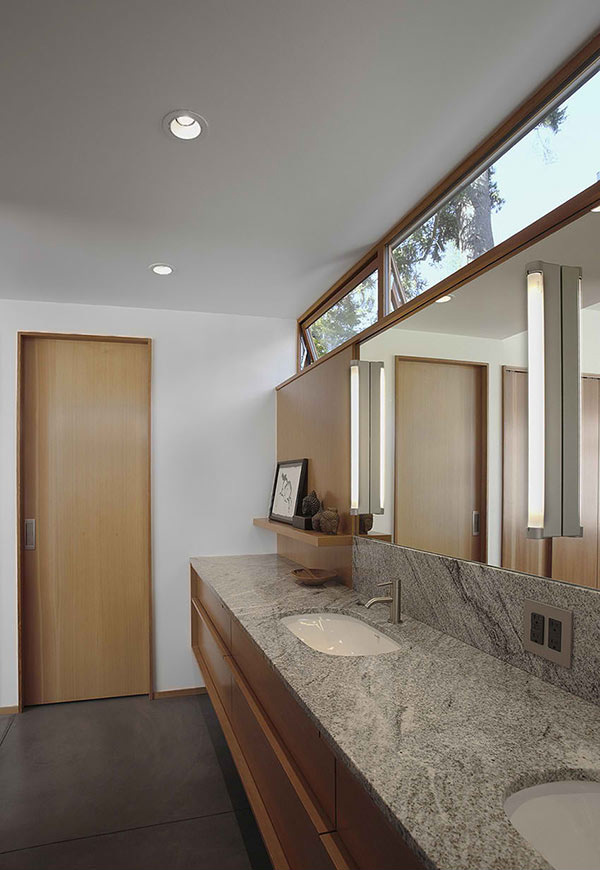 And this is the bathroom which also used wood and some gray colors too.
SHED Architecture & Design really did well for this design. Aside from the beautiful exterior, the house has a cozy interior too that is perfect for a couple especially that they need a good working environment. Even the arrangement of furniture was well thought of. Want to see more homes similar to this? We posts daily home designs so be back for more!