Lateral House: A Contemporary Home Extension in London
A house originally built in 1850s was extended to the side with an additional floor in 1970s. In 2012, Pitman Tozer changed the stair to the side and added an extension to the garden elevation. A three-storey extension was added to an existing building creating a home suited for a perfect contemporary living. It allows the homeowners to enjoy the Southerly aspect of the house. The Lateral House features a garden that connects an annex and the house. Said annex is made from striking timber clad with a lovely interior too. Adding this annex diverts the focus to the south part of the house.
The lower level of the house and ground floor has open plan living while the upper floor allows flexible arrangements for the bedrooms and bathrooms. With the terraces created through the variety of levels in the house, it gave the family an opportunity to enjoy the external area of the house and the annex as well. Let us now take a look at some images of the Lateral House in Notting Hill, London, UK below: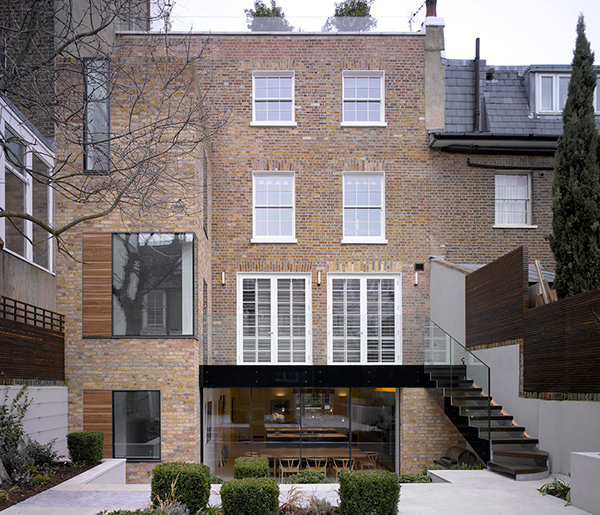 A three-storey contemporary house with brick facade was designed for the house extension.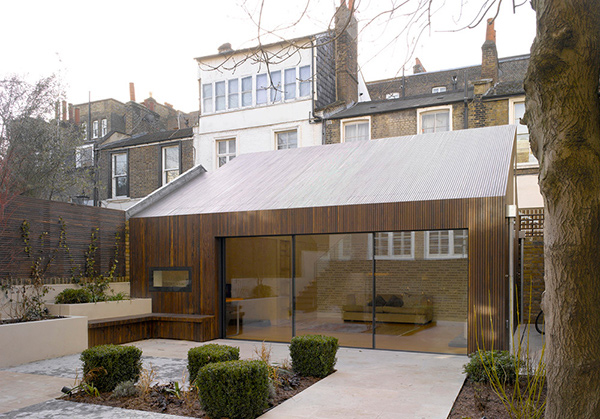 This one is the annex that is located across a garden. Its exterior is made from timber.
From a bird's eye view, this is how the annex and the modern garden looks like. The flooring of the garden as well as the planters is well-designed.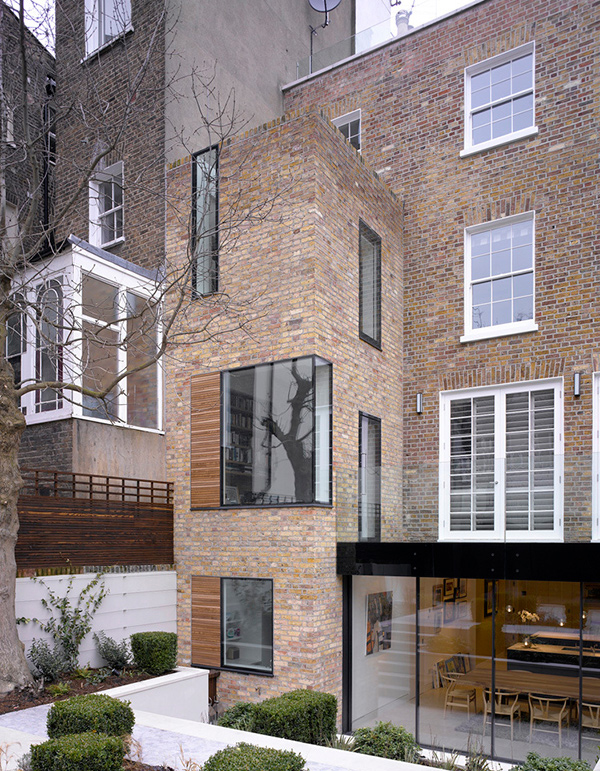 The house combined a variety of materials from bricks, wood and glass.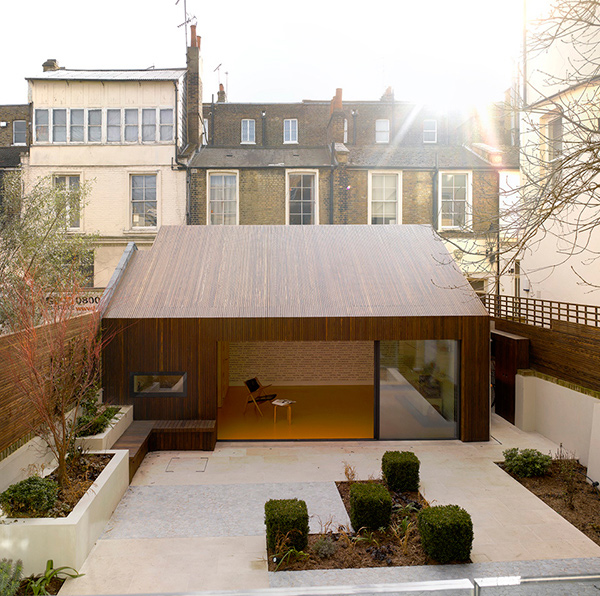 The annex creates another space for the homeowners to maximize the use of the outdoor area.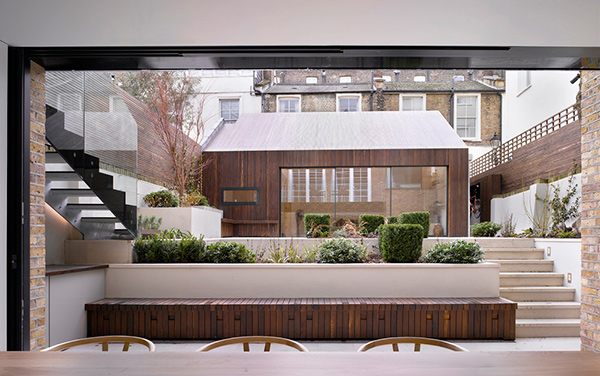 You can observe that the dining area appears sinking for it is located lower than the garden.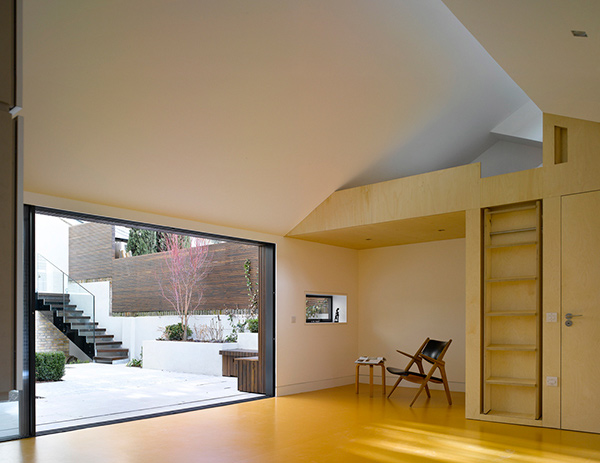 You can see here the interior of the annex and also the stairs that connects it from the three-storey home.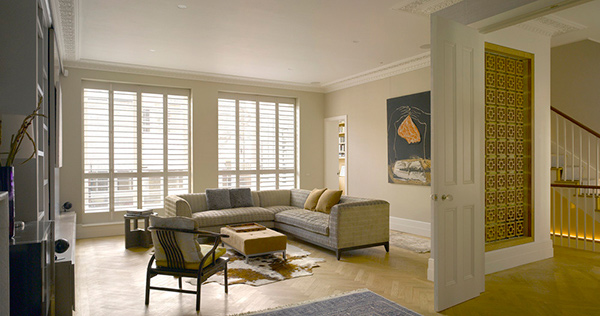 A contemporary living room in neutral hues with minimal furniture and decors.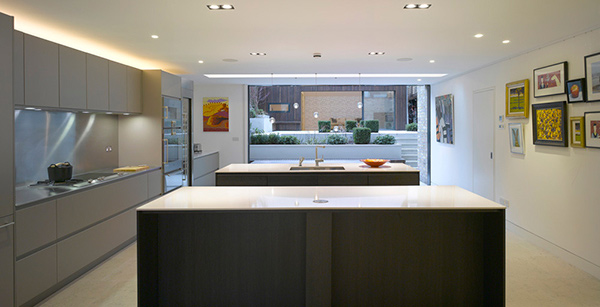 The kitchen is spacious allowing the homeowners to work well in it. The use of brown and white for the cabinets looked good this space.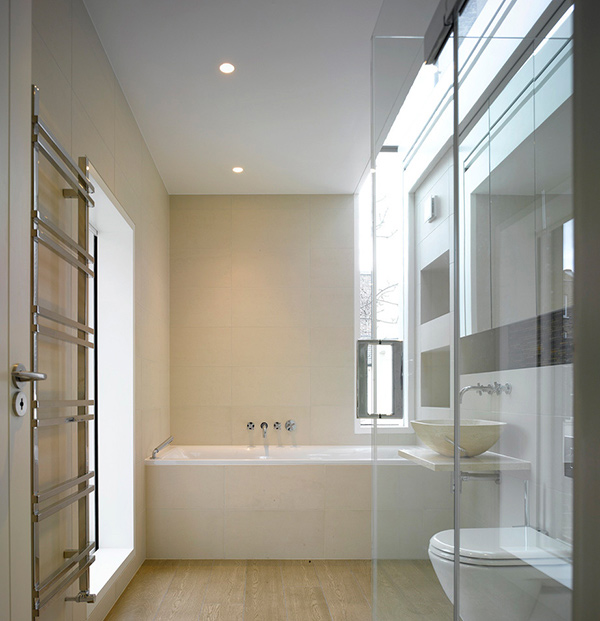 Enclosed shower, bath tub, lavatory and toilet- these are all we need for a bathroom and this one is not only complete with it but is also designed well.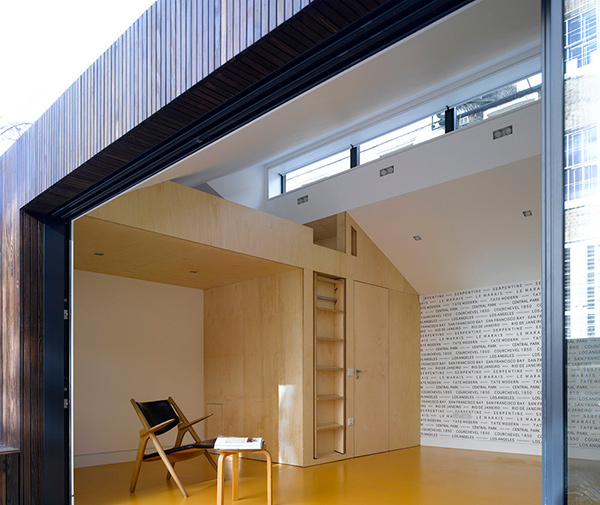 Take a look at the wall. Isn't is a simple yet artistic mural?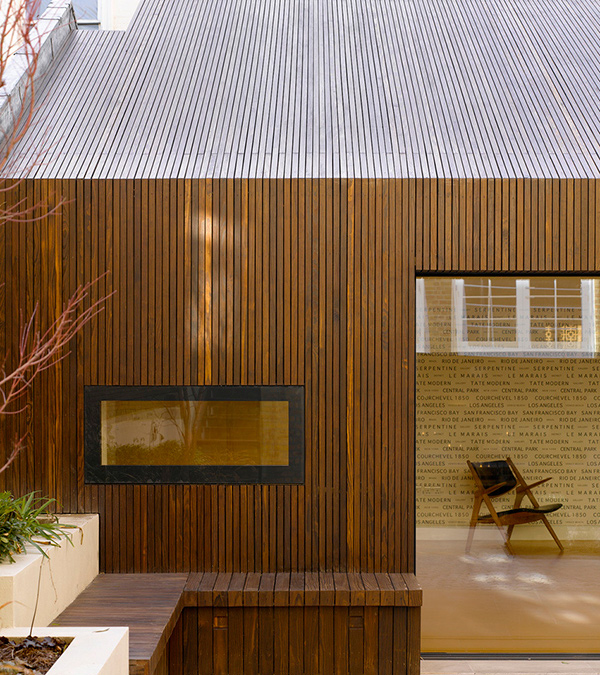 The use of timber for this annex gave it a fresh contemporary look.
This three-storey extension utilized large glazed windows and sliding doors. A cladding in dark slatted timber was also added to contrast and complement with the brickwork in the exterior. With the annex around, the architectural design of the house was seemingly extended to it. Pitman Tozer sure did a great job in his design of the Lateral House by adding large lateral spaces for the family to enjoy the south area of the house.