Lark House in Washington Made from Salvaged Materials
Not all builders would actually buy new materials for their home. Others would make a home from salvaged materials from the previous house that stood in the same area as long as the materials are still good. There was even a house project featured here in Home Design Lover that aimed to use every single material from the house they renovated to form a new one. And it was very amazing! Today, we will show you a house that made use of old materials and new ones too.
The home is called the Lark House which is a new house in Seattle, Washington. This was built on an existing foundation from a previous small home. The previous home was properly and slowl dismantled by hand in order to save and salvage every piece of available material create a new house. Now that is pretty economical! The foundation of the house was built on the full height basement of the old home. They took advantage of the existing earthwork and concrete that was already available. Let us take a look at the house below.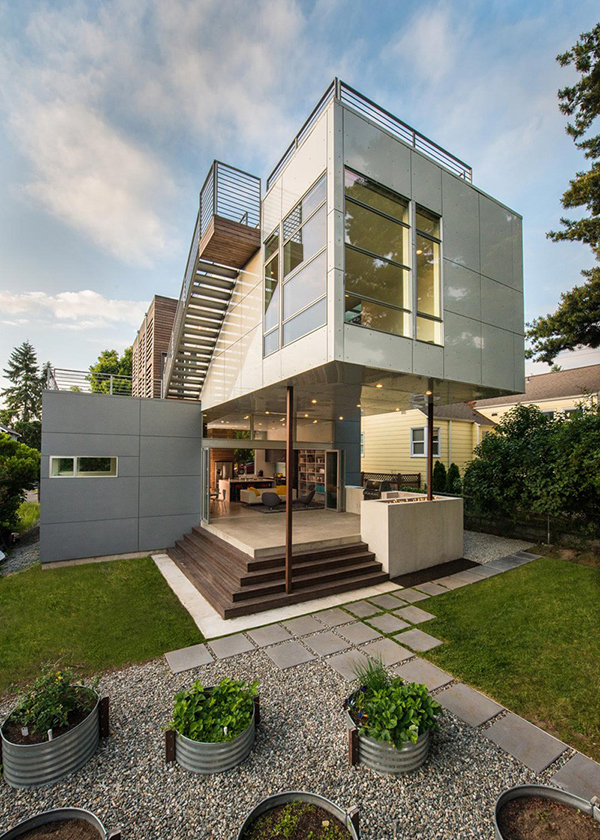 Who would think that this house is actually made from salvaged materials? Well, no one will ever expect that because of how the house looks like.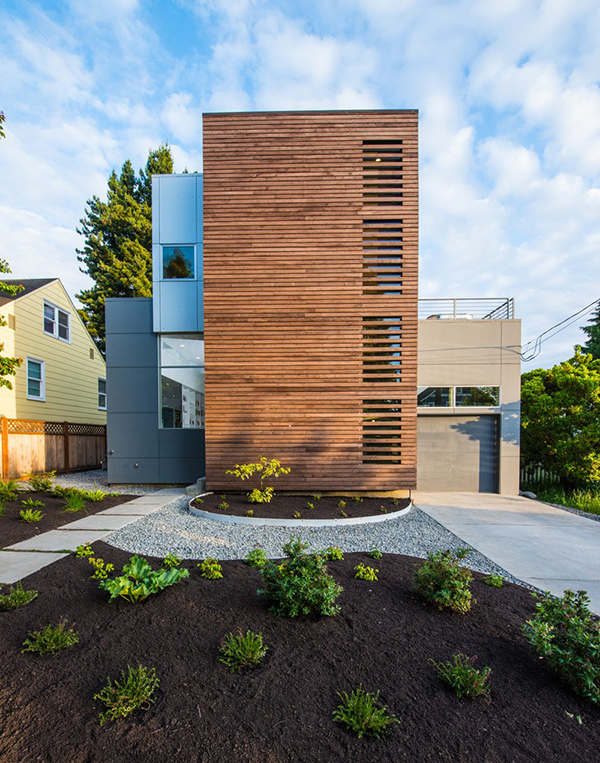 If the previous home has some wood on it, I can tell the ones used here are from there.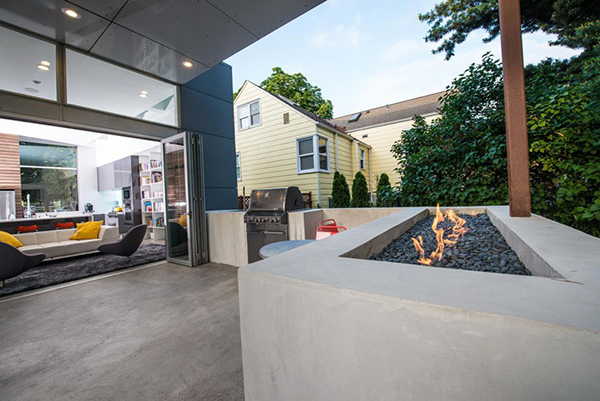 There is a firepit in this area of the house as well as a grilling area.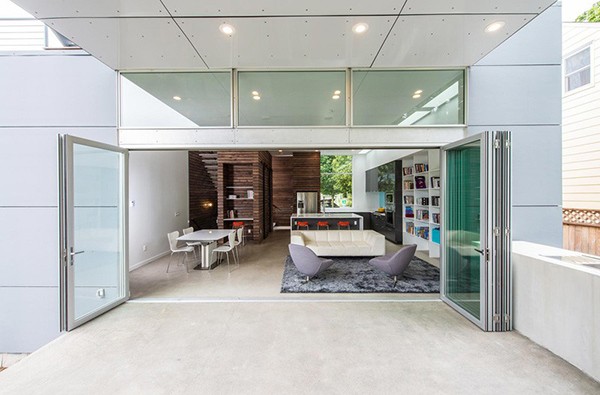 The small footprint of the house allowed for less of a typical living space that is why they incorporated a covered patio directly off the living room.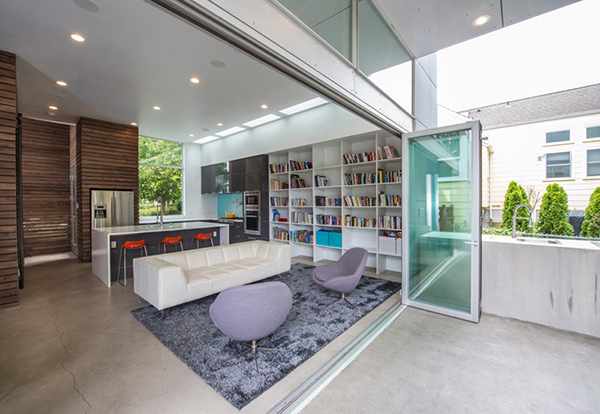 The patio is separated by a folding window wall that made the interior more spacious when opened.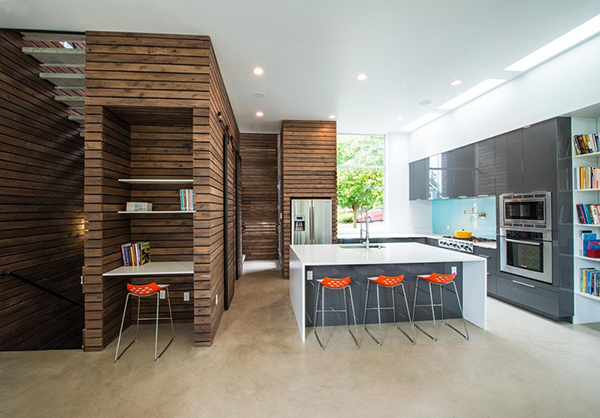 Seen here is the kitchen as well as a work area that made use of a small space just near the staircase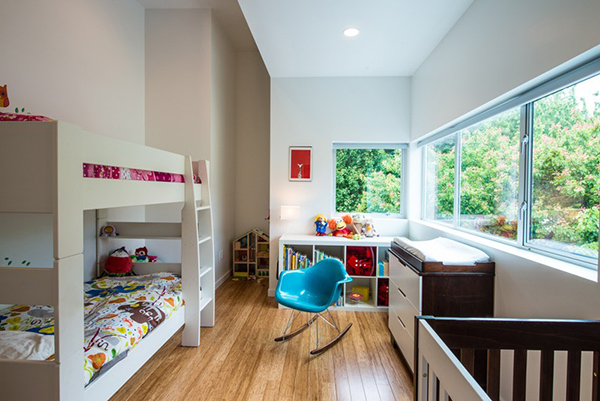 This is a bedroom for the kids which is also their play area as well.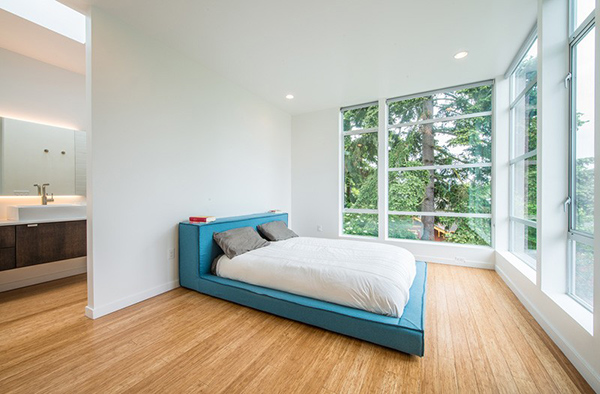 The master bedroom has a minimalist design and focuses on giving the homeowners a beautiful view of the outdoor area.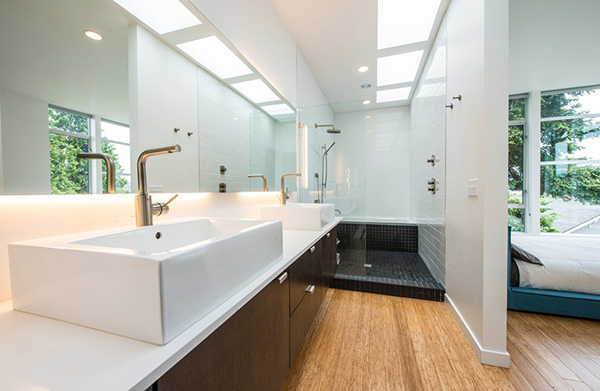 The bathroom in the bedroom is spacious with a black tiled flooring in the shower area.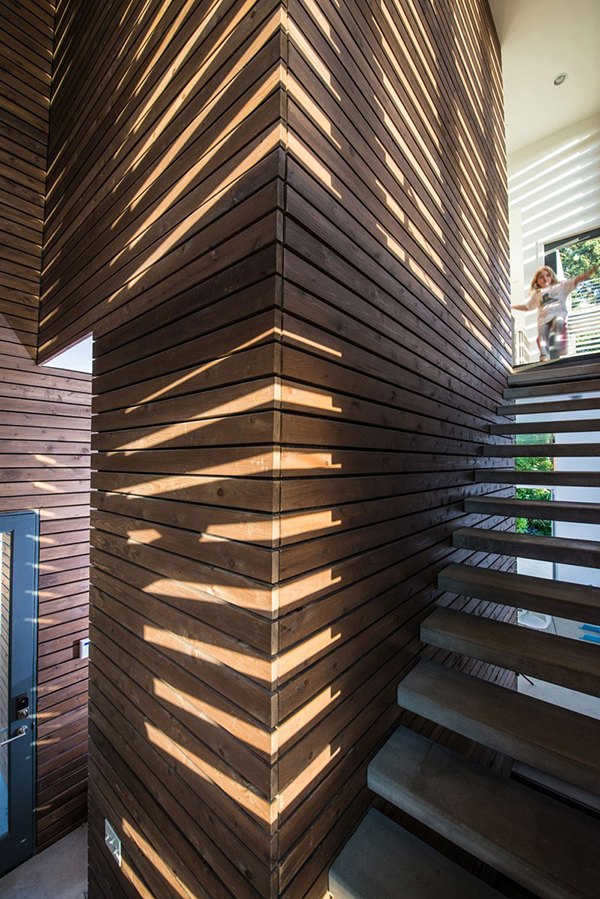 An open stairwell surrounded glass is used to connect the living level with the bedrooms above. It is clad with cedar wall screen to filter the light.
Beautiful. I love how they put together this home with the salvaged materials and how it looked so very modern despite that use of the old items of the previous house. I can that the Stephenson Design Collective did an amazing job to complete this house. Such a genius work both for the interior and the exterior as well.