Jones House in Florida: An Amazing Penthouse With Modern Landscaping
Whenever we hear the term penthouse, what comes to our mind is a space located on top of an apartment or building for dwelling. Well, it really is like that. But what we will show you today seemingly sits on a ground floor level even if it actually occupied a high-rise building. I was amazed by when I learned that it isn't a house on ground level.
The Jones House 2 is a spacious two story penthouse in Sunny Isles Beach, Florida. This penthouse, like what we already mentioned is contained in "a modern high-rise, oceanfront building with a 5,800 square feet of sophisticated living space. It also has high ceilings, designer furnishings and fixtures and plenty of other luxurious amenities that are meant for relaxing and entertaining". Yes, the penthouse is something that you may dream of owning. What I like here is that it has its own courtyard and outdoor space with a beautiful modern landcaping. The dwelling has a light and translucent design filled with luxurious items that looked clean and modern yet inviting. Of course, the design is based on the client's taste to create their second residence.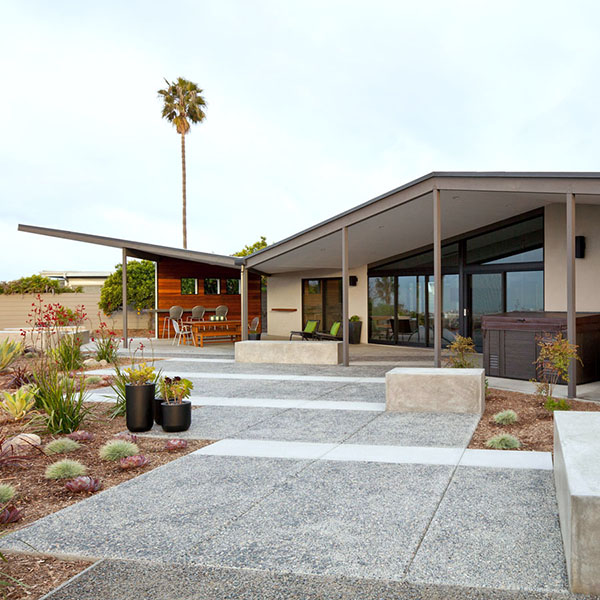 First glance at the house will make you think that it is something that has a garage on ground level because of the set up.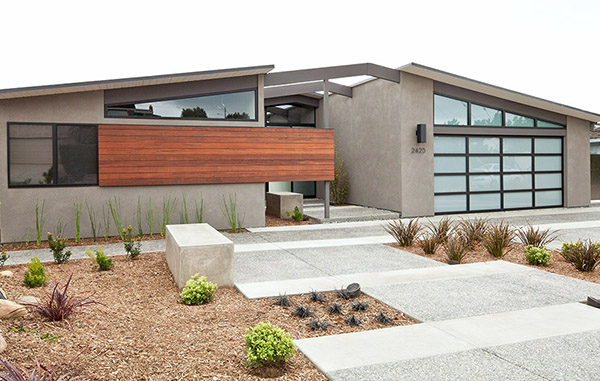 I actually needed to scan the pictures of the house over and over again to check if it is indeed on a high-rise building.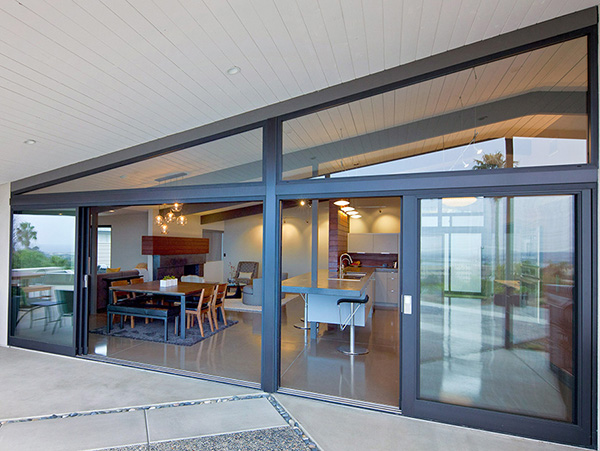 The design is pretty interesting with a mix of materials like glass, steel, concrete and wood.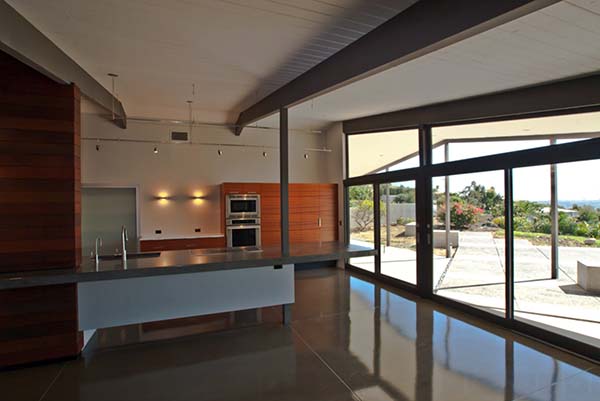 The kitchen has a modern design wherein the kitchen island looks like it is floating.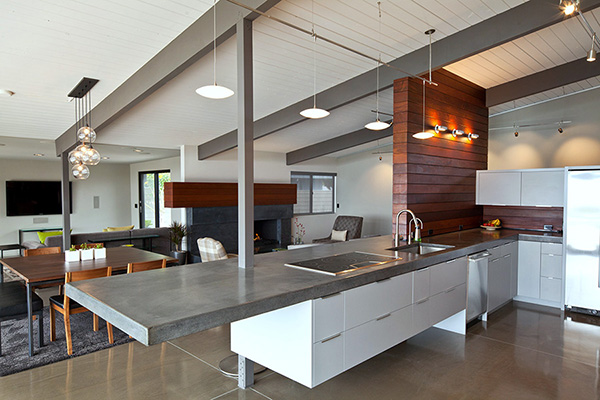 I like the design of this kitchen island as it extends from for a table and appears like being threaded with the pole.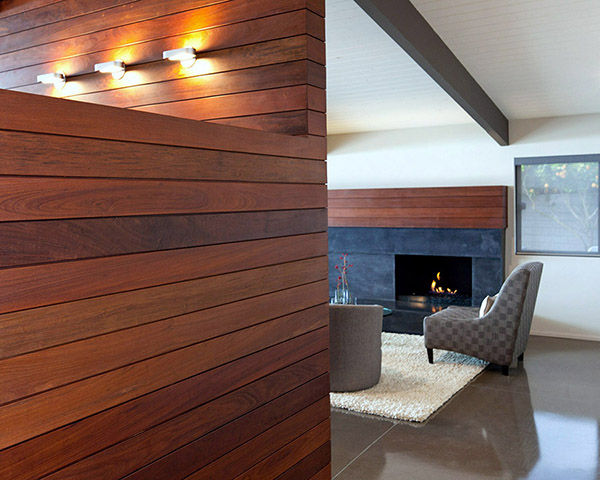 The use of wood is a good way to bring in a natural accent to the interior.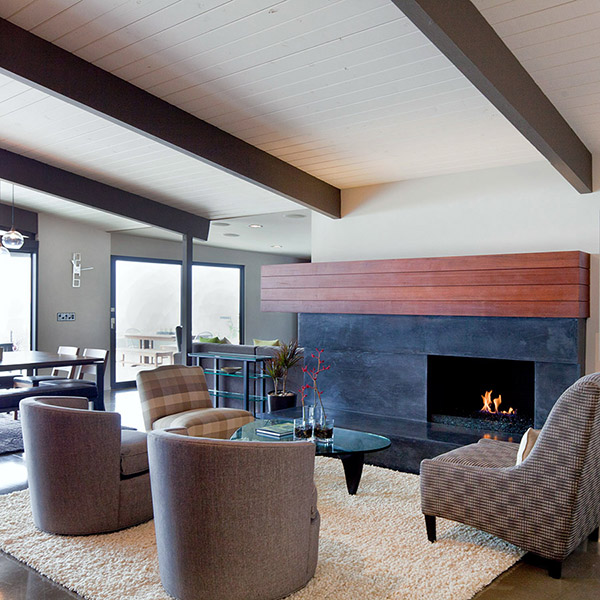 The living area has a cozy and relaxing feel under a sloped roof.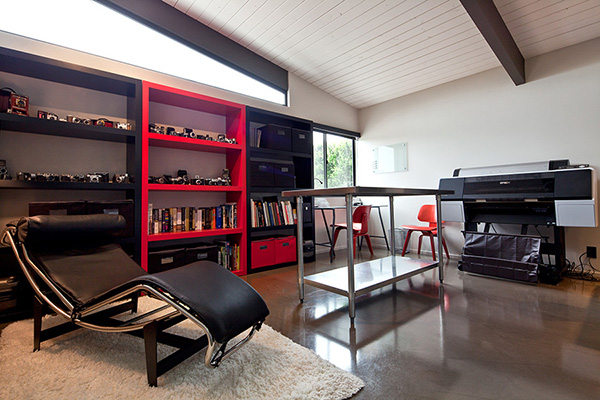 This one is the working area of the owner with pops of red in the shelf and chairs.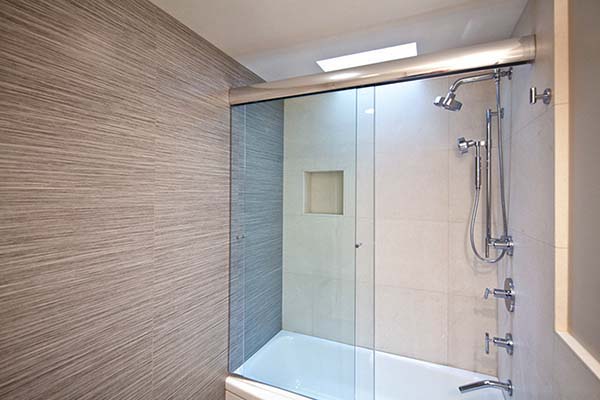 Using white for the walls, furniture and wall shelves is a perfect combination to the wooden textures on the wall.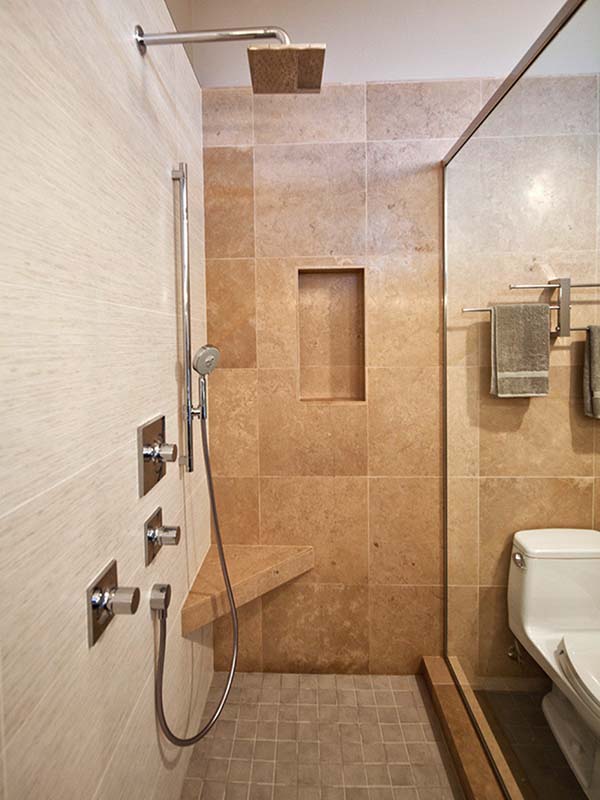 The bathroom has a beautiful design with textured walls and glass enclosure for the shower.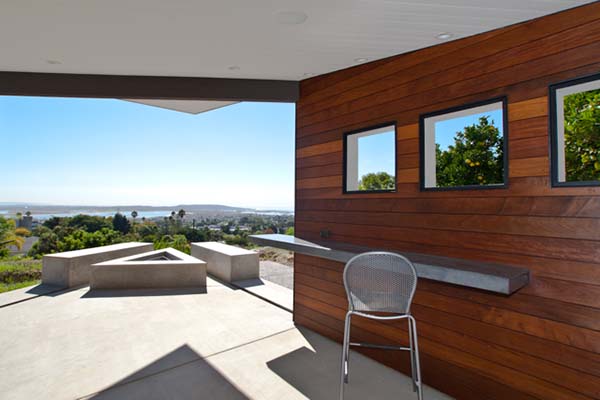 Look closely to this one. You can see here that the house is indeed elevated because it is really a penthouse!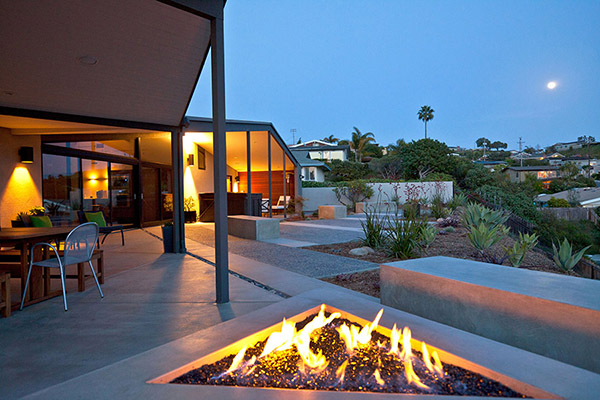 With the lights turned on, this house has so much drama in it! Love the lines in its architecture as well as the outdoor landscaping too!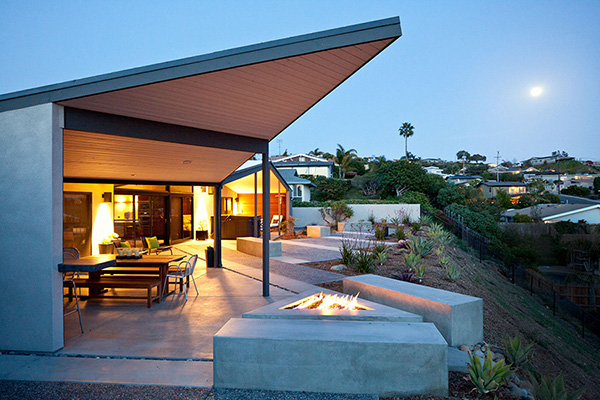 Another feature that I like is the triangular fire pit that seems to be parallel with the end of the roofing line.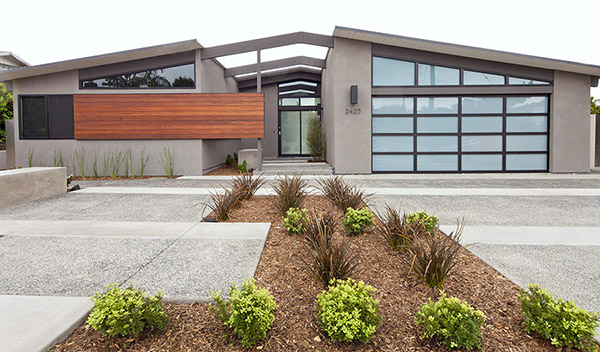 One last look at the house that seems to be of ground level when in fact it is above a building.
You would seldom see a penthouse like this one from Silva Studios Architecture because most would merely be a huge space divided for the various areas of the house. But this one is unique and very intriguing too. I like the way they designed this house. How about you?