A Luminous and Luxurious Bachelor Pad in LA, California
Seeing a house filled with lights looks like a floating home especially if it is located on a slightly steep area making it seem sitting on a pedestal. A luxury house in 9909 Beverly Grove, Los Angeles, California is our house feature for today. It is one of the famous house listings from the team of Ben Bacal. This contemporary bachelor pad has an 8,300 square foot property.
The house features three bedrooms, roof deck pool, waterfalls movie theater, wine cellar and a guest house. The house is designed for entertainment and relaxation just like what any bachelor would love. The house design is divine both inside and out. Even if you are not a bachelor, you would still love to get a house like this. Take a look at the images of this fabulous home below: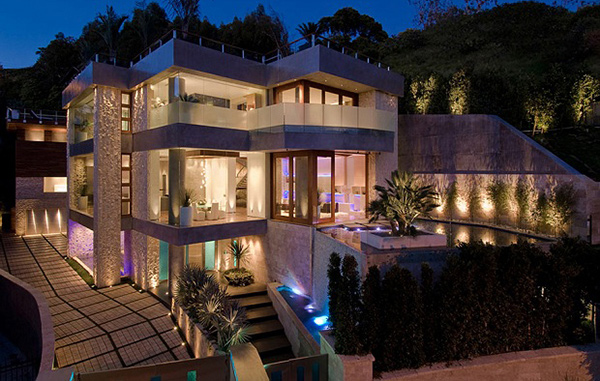 With glass around, the house really looks like a luminous home especially with its multi-colored lighting.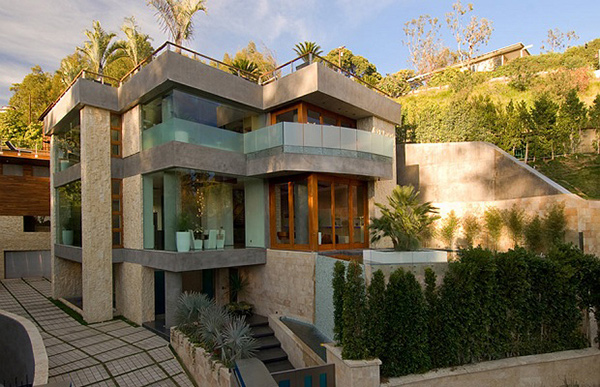 This bachelor pad is like any other because it has lots of fab features like the modern architecture and the super cozy interior.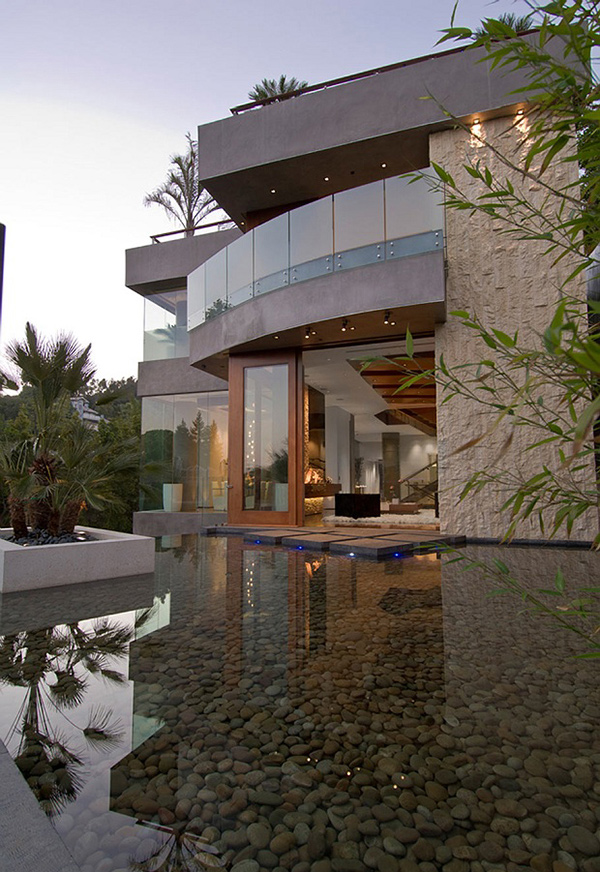 This is the area that welcomes guests in the home's front landscape. It has a water feature that could bring luck to the home according to Feng Shui.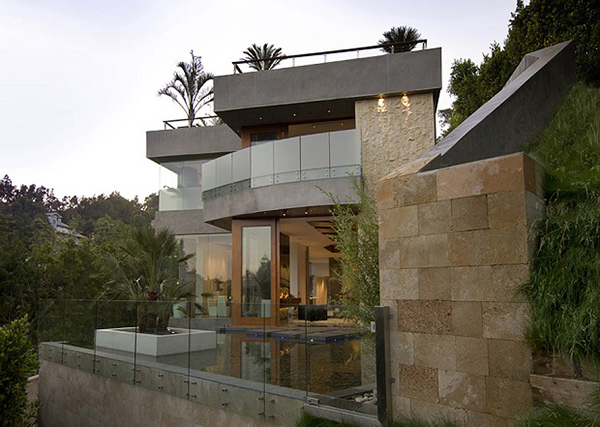 You can see here the combination of materials from glass, concrete, steel and others which summed up to this luxurious house design.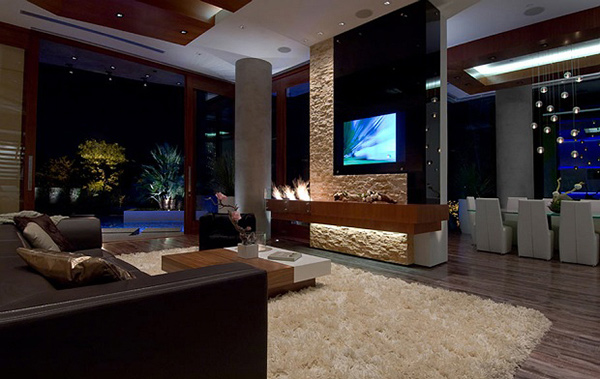 The living room is beautifully designed with its ceiling, wall partition and even the use of natural colors in it.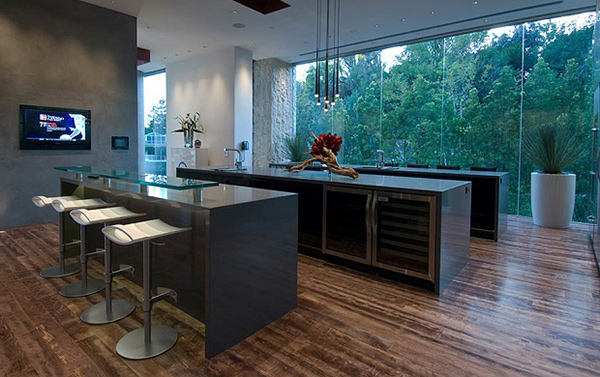 The kitchen has an island and bar which makes it a perfect spot not just for cooking but even for relaxing.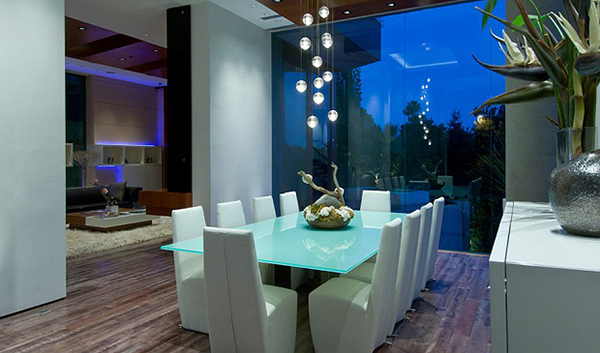 The white dining chairs looked stunning paired with the glass table and the pendant lights of little ball like elements.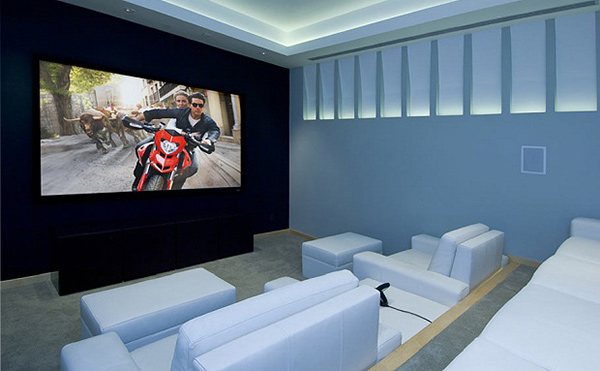 A bachelor's pad won't be complete without a home theater!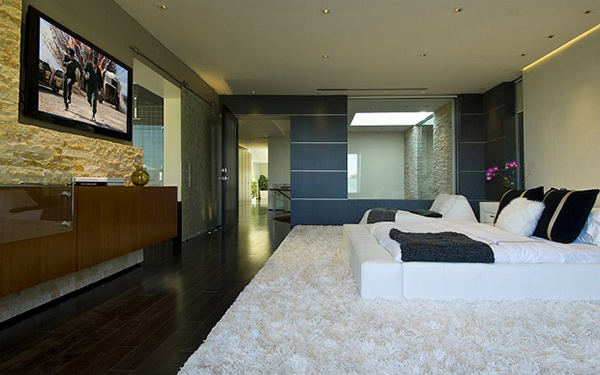 One of the bedrooms has some stone accents on one of the walls and the white shaggy carpet gives the bed an appearance of being dipped into its softness.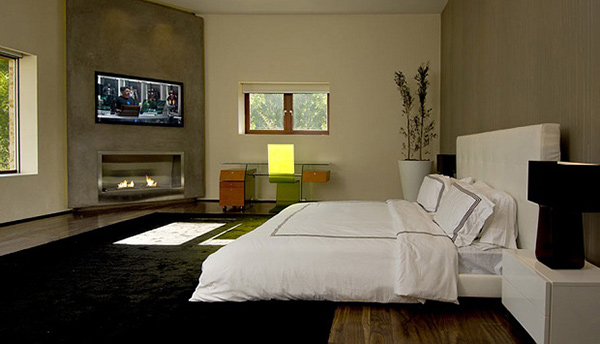 Another bedroom with a modern fireplace just below its wall mounted television.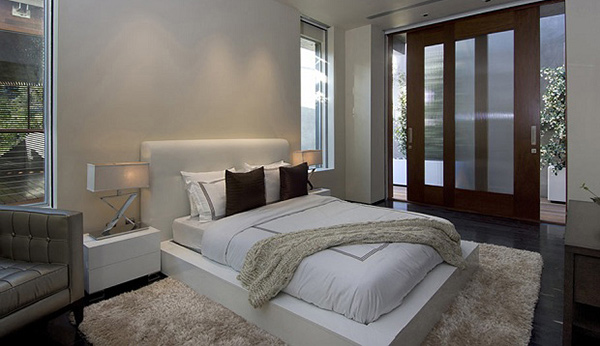 The colors of this bedroom is soothing and calming creating an ambiance that would lullaby the guests to sleep.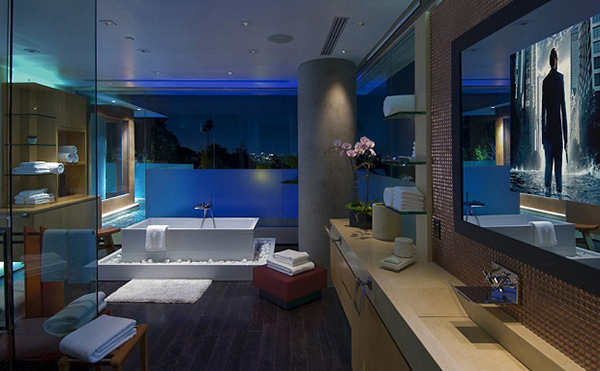 This is indeed a luxurious bathroom. Look at all the features in it! It makes you wanna stay inside for long!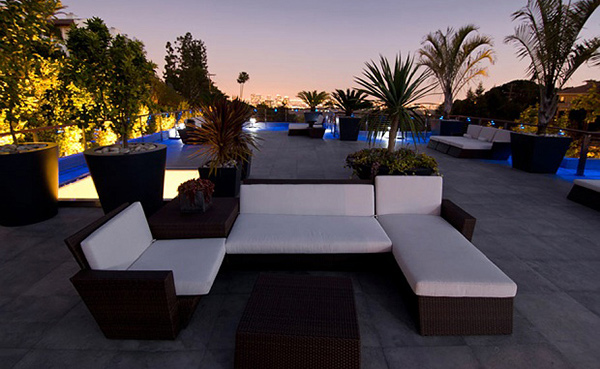 The roof deck is a great place to spend time in. It gives the feeling of being on vacation all the time.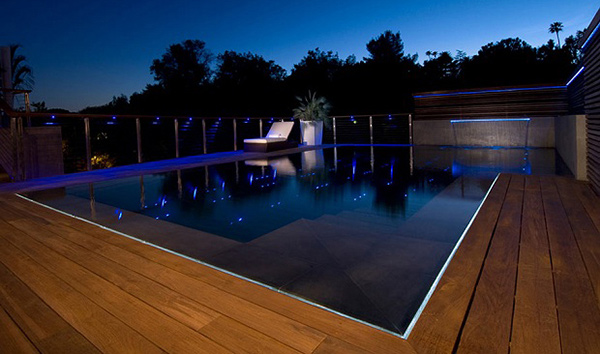 Wooden decking is used for this area near the pool located on the roof deck. Isn't this a romantic spot?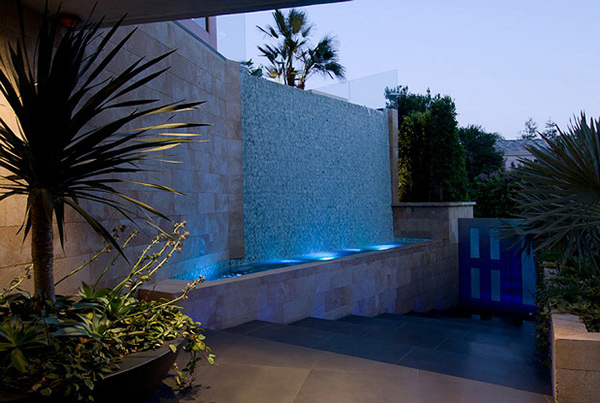 The entrance of the house is this lovely. It is indeed inviting with is beautiful landscaping.
A combination of wood, steel and glass were used for this gorgeous stairs.
We'd guess that you want this home because we do love it too! Its sophistication is just breathtaking and the idea of having a roof deck with pool is no doubt fab. Ben Bacal Studio has so much to offer when it comes to homes. This is just one of the homes that you can see from his team. His house designs are jaw-dropping which might even urge you to grab that phone and call your designer to design a house like the ones you see from his site!