15 Homes with Industrial Exterior Designs
Most of the time, you see homes with modern designs especially that it is the trend recently. But of course, we can also see homes that have traditional designs. As a matter of fact, there are still Mediterranean homes now a days. Not everyone prefers for a remodel despite the new trend in design.
Aside from modern homes, some houses have that industrial look with its sleek modern design. These homes are actually modern too but its exterior uses materials like stone, steel, metal and others that give it that industrial look. And when we say industrial, it would seem to borrow some features of factories and other industrial structures. You will surely be able to understand us better once you see the homes below.
Zinc House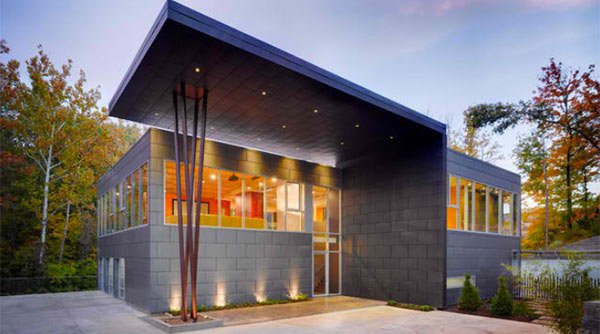 A lovely modern wrapped with Zinc which is a self-healing element. It is surrounded by lush forest and of course, it stands out in the area it sits in Sycamore School District, Ohio, USA.
Matlock Residence
The design of this house is very nice. From a far, you might not even expect it to be a home!
Akey Residence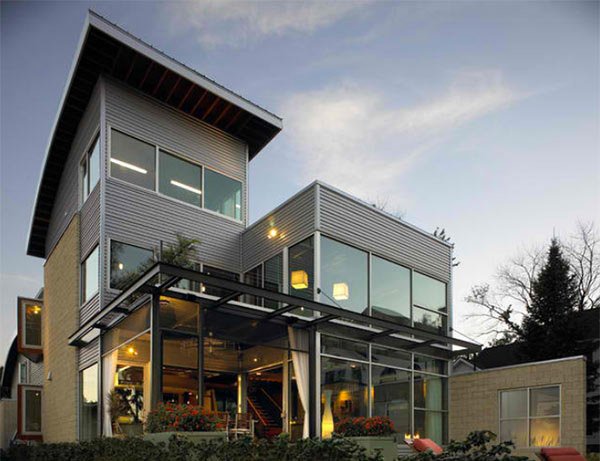 We don't know about you but we love this house! Its facade looks stunning with the geometric design.
Hill House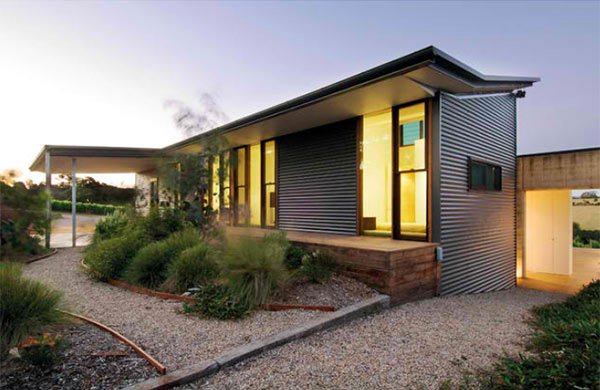 "The exterior cladding is corrugated steel with a Colorbond paint finish (in Woodland Grey). The insulation beneath the cladding is R2.0 bulk thermal insulation. We tend to use Tontine polyester insulation," said the designers from Mihaly Slocombe.
Modern Exterior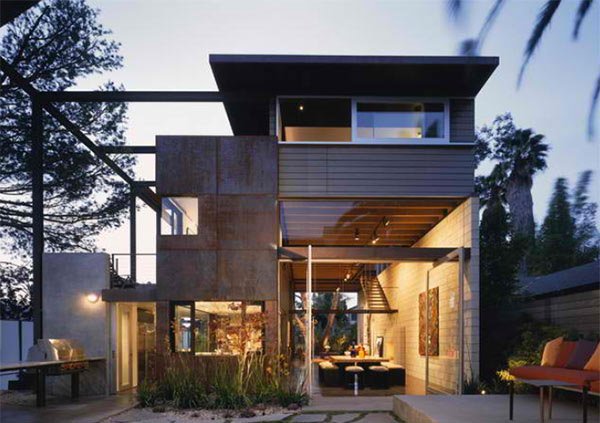 Ehrlich Architects reveal that they use woo-and-steel frame to achieve flexibility and transformation.
Llano Exit Strategy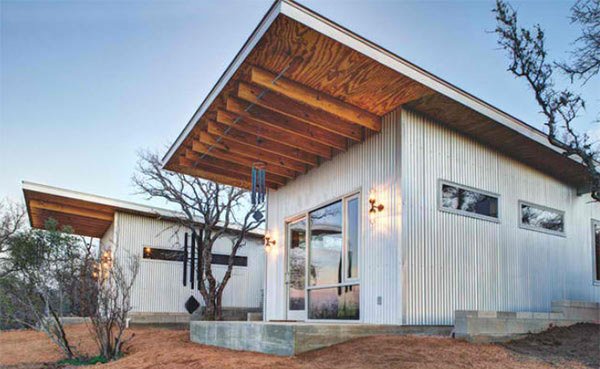 If you wonder about how the house is insulation, it used spray foam insulation called icynene. fills up all the cracks and air leaks which really help with sound too. The exterior wood was protected from rot and delamination because it was sealed with penofin red label.
Symbol New York Studio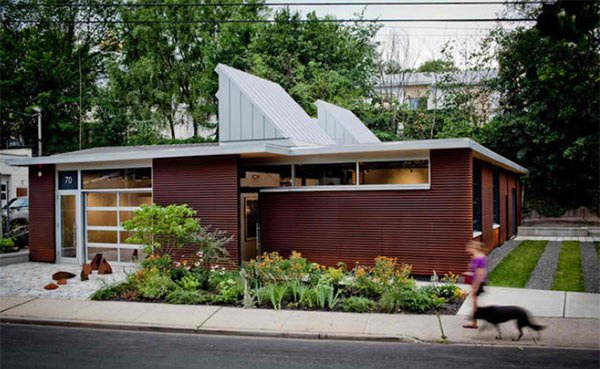 The exterior of the cinderblock was covered in rigid foam insulation to leave the interior walls as is, and then veneered the outside in Cor-Ten steel. The steel was left untreated, creating a warm, rusted effect.
Diva Seattle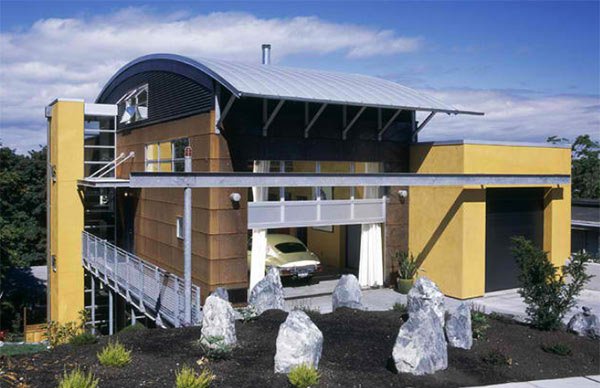 The combination of straight and curved lines made this look interesting. It used Cor Ten steel, natural stucco, and metal siding.
Anderson Pavilion
The linear perforated design in this steel garage door and the entire look of the house most likely makes this house a neighborhood landmark.
CH portfolio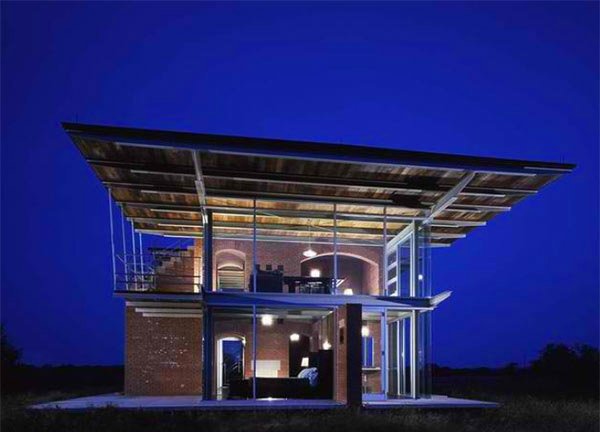 A distinctive mix of brick, wood, glass and steel. The masonry walls resemble ruins while steel here is at its most straightforward.
Maison Conteneur – Container House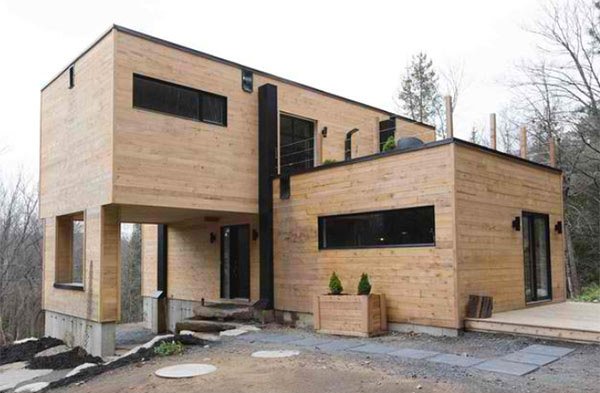 A shipping container house comprised of two 8 feet by 40 feet. Two are connected on the first floor, and two on the second are as well, forming a cross shape.
Walkabout Exterior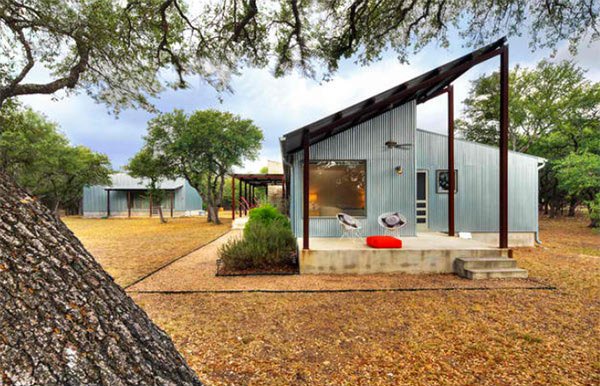 This house has unique walls using corrugated galvanized metal but it looked gorgeous!
Valley Center House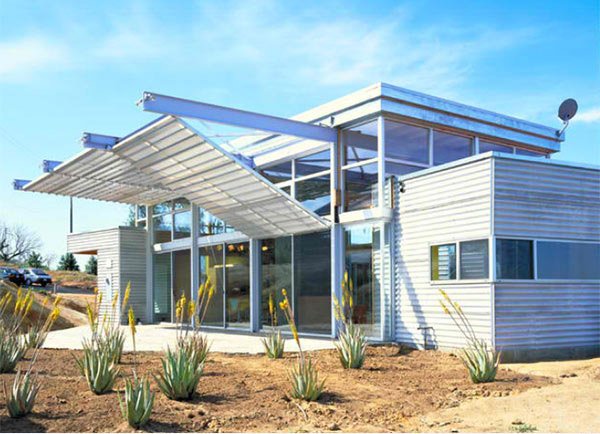 The overhead screens in the facade of the house protect it from direct heat with perforations that scatter the desert light. It is controlled by small motors.
Fazan Vacation Home – Exterior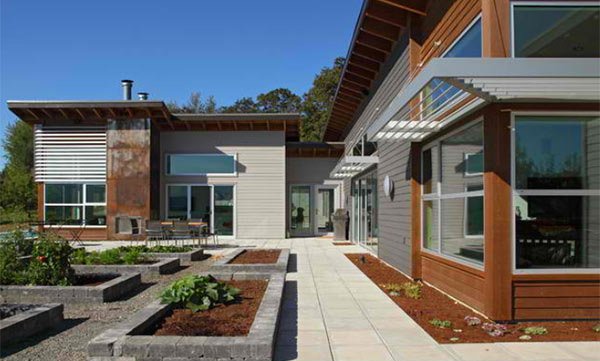 The house looks modern, rustic and industrial all at the same time. And it is one nice design that we admire.
1 Wren Residence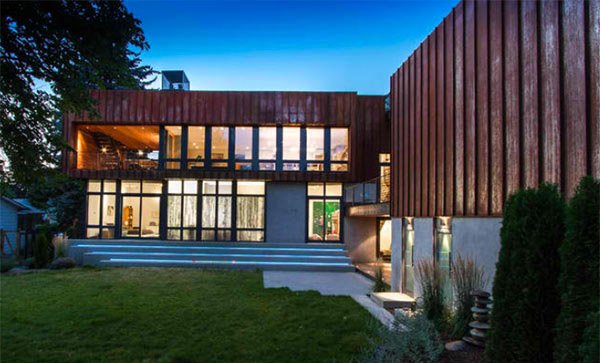 Yes, the exterior is unique but you will be amazed to know that the bedrooms are at the first floor and the living area is upstairs.
You may not be a lover of industrial homes but for sure you changed your mind once you saw this lovely list! We didn't expect that they can look this beautiful too. Indeed, architects went a long way when we talk about creativity. They can magically turn anything into a dwelling that their owners can be proud of. This also shows us that we can actually make a home differently using the same materials we commonly utilize in house building. Come take a look at remarkable modern home designs too for more inspiration!