Display Serenity in Japanese Inspired House Azumi in Australia
Japanese culture is very well-known for their good organizations, taking Japan as one of the most fascinating countries all over the world. In such way, Japanese traditional philosophy about homes shows a relationship between natural materials and environment. Their architectural contrasts namely the lines, forms, and materials are minimalist and the interior designs as well are very simple. This practice is believed to have a Japanese Zen concept providing a place full of calmness, peacefulness and serenity.
This is a newly built home located in Burns Beach, Perth, Australia, covering an area of 327,000 square meters. This is a Japanese inspired house with an adaptation of a contemporary style that provides an experience to live in Zen perception. The house is named as "Azumi" – a Japanese word which means "safe house". It is designed as a family home wherein it gives a separate place for adults and children, outlining a place with lesser internal walls to make the area open allowing a connection between the structures of the interior and exterior. The Japanese impact is clearly seen within the area with the use of shoji screens, cantilevered water gardens, and with a wide use of timber ceilings that balances the beauty of area.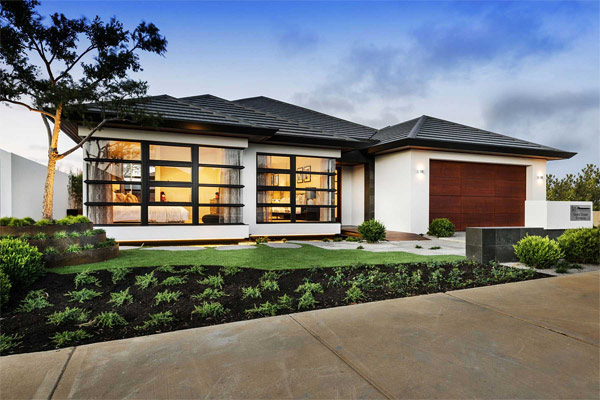 By looking at this house you'll say that this is going to be a safe house to live.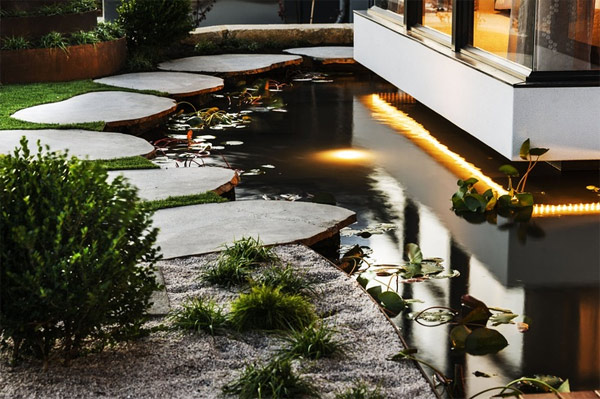 To have the illusion that this home is winged above the water its front design is cantilevered.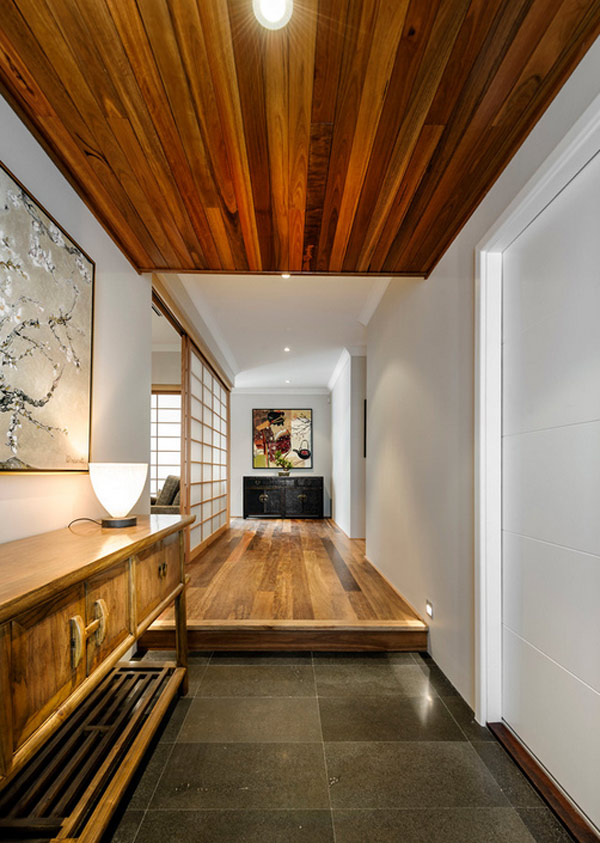 Looking unto this entrance hallway, that wood gives warmth to the eyes and gives a feeling of calmness.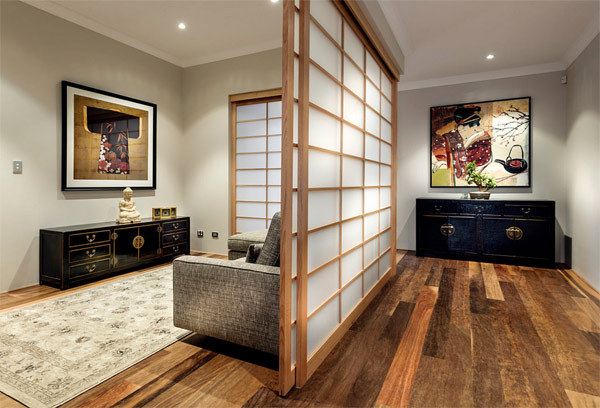 The end of the entrance hallway was built with a wall that serves as a barrier to have an enigmatic sense, so that upon entering the house it will not immediately reveal the beauty of it.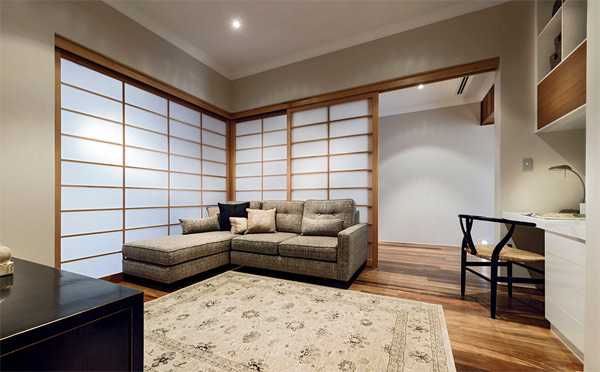 Children's Zone! Give place for your children to play around and have some activities. Install sliding doors to give them also privacy.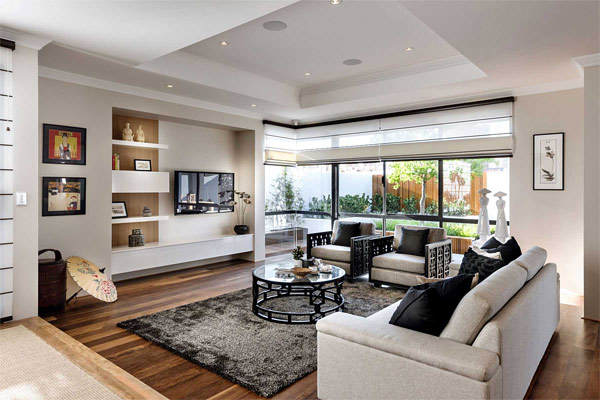 Look at that glass wall it brings a natural light that makes this living space very inviting with a vibrant atmosphere.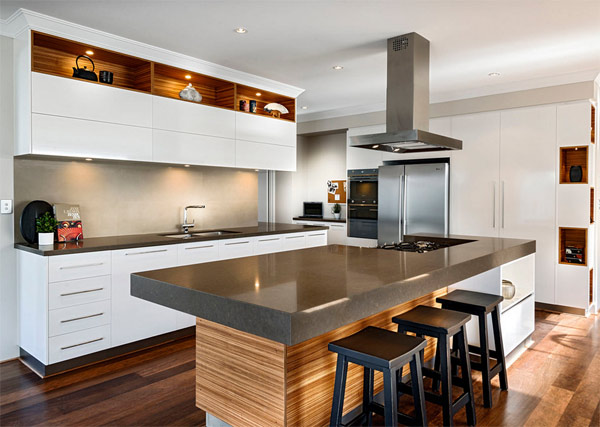 The secret behind an organized place lies behind storage cabinets and drawers.
Kitchens must always be installed with exhaust fan to get rid of some stinky smell during cooking.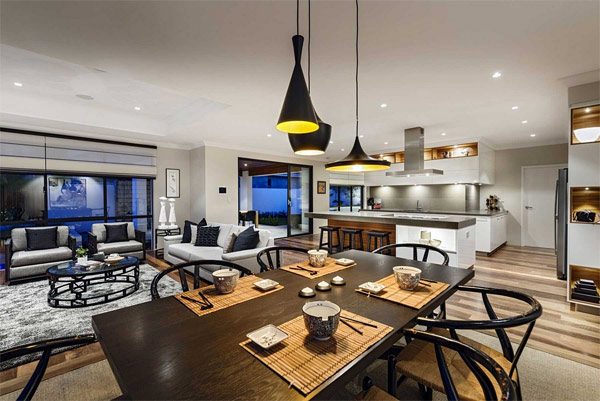 The breakfast bar is placed in a raised timber floor to have a distinctive look from other areas. Hanging lamps could always add beauty to dining tables.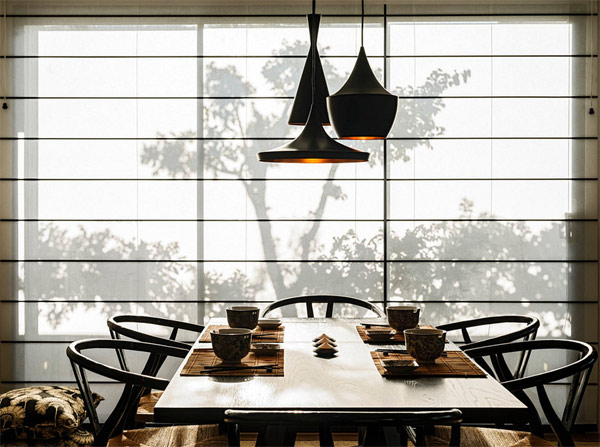 Surely your appetite will boost up! That window blinds give a perfect ambiance, the ray of light illuminates the area revealing the beauty outside every breakfast meal.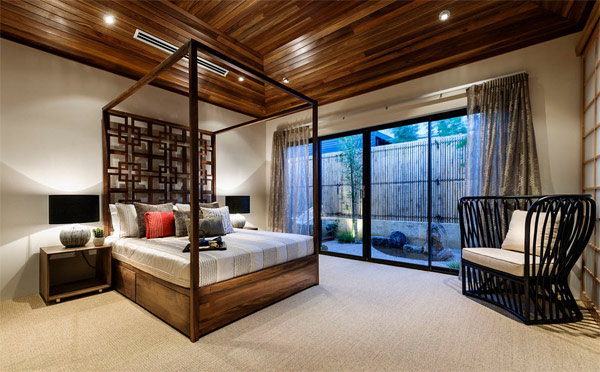 Raked and timber-lined ceilings give a dramatic sense in any master suite. Not just that, double-sized sliding doors reveals a private garden wherein at the same time an open space gives the area enough ventilation.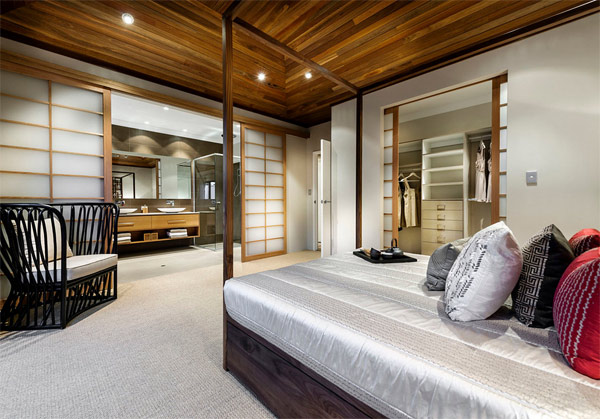 I'm sure ladies out there would love to have their own walk-in closet, it really mesmerizes our eyes to see how those collections of shoes, bags and clothes occupy this space.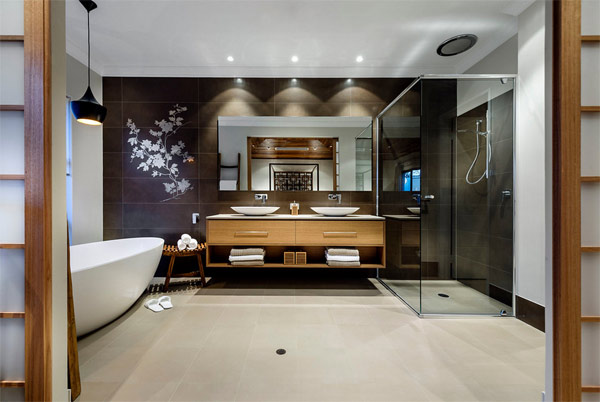 This luxurious open ensuite showcases a freestanding bath, double-vanity basins and a pivot-door shower. Also, it has a separate toilet that has two doors: one is opening to the hallway that serves also as powder room.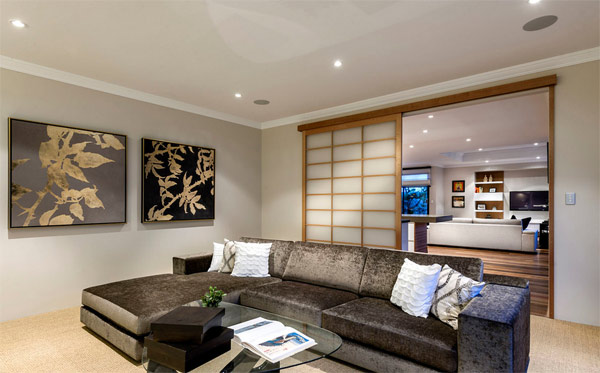 Movie time! Close those shoji sliding screens for a more private movie marathon.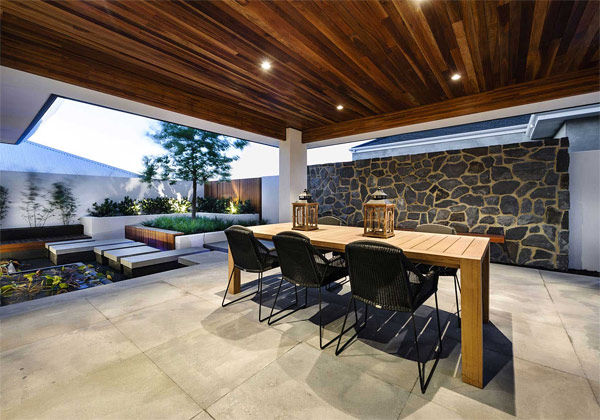 Gather your family to the alfresco to celebrate and have some quality time. The wooden table collides seamlessly with the timber-lined ceilings.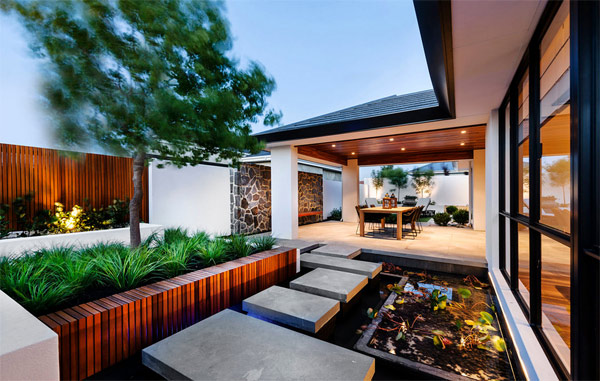 Just like the front of the home, a water garden for the backyard is also nice as it promotes a sense of belonging to the nature.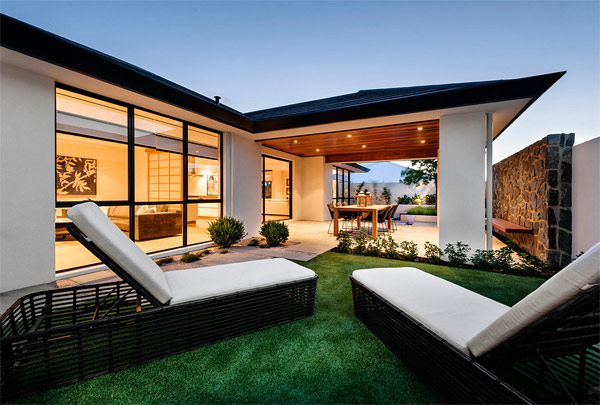 Add lounge chairs to the backyard to witness the serenity of the place. Its overall construction provides a sense of security.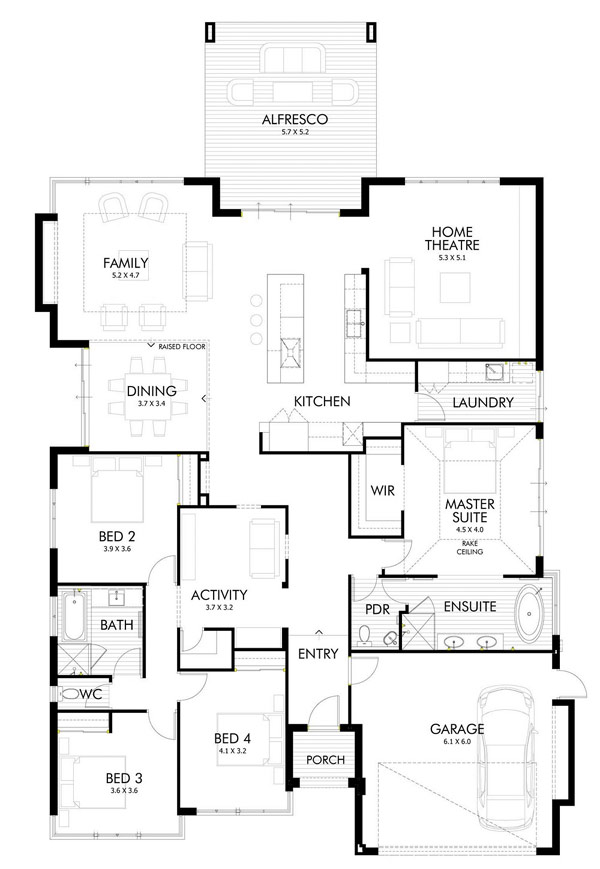 Showcasing a single-storey floor plan.
Have you enjoyed the captivating features of Azumi House? This is really a fresh direction for Webb & Brown- Neaves who are behind the creation of these luxurious Japanese inspired four bedrooms and two bathrooms display home. If just in case you wanted to live in an inspired Zen home, Azumi House is for sale at a price of $449,000.