House 6 Cheng: A Concrete and Wood House Combo
It is not new to us to see a house made of wood and concrete but what is new to this house is how their unique and innovative use of concrete. This is called House 6 because it is the sixth home that was redesigned and constructed by Cheng Design. From the exterior, we can already see its use of concrete and we will be seeing more of that in the interior.
House 6 is located in Menlo Park, California. This modern concrete residence has a beautiful interior where you can see a play of colors without looking childish but made it appear even more modern. The structure of the house is considered as hybrid because of its wood and concrete combination. Let us check that out!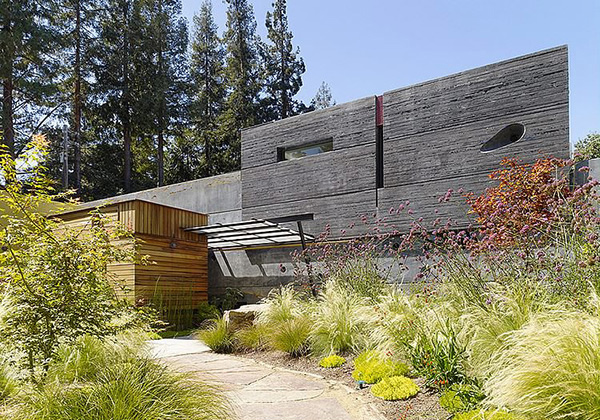 This facade is very much intriguing. It makes us wonder what the house has in store for us.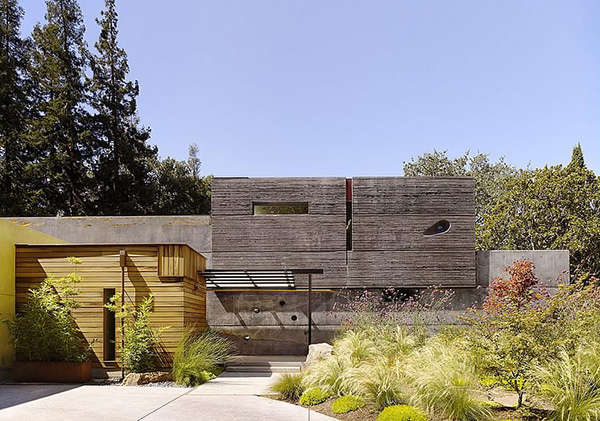 But it sure is beautiful especially with the materials used in here.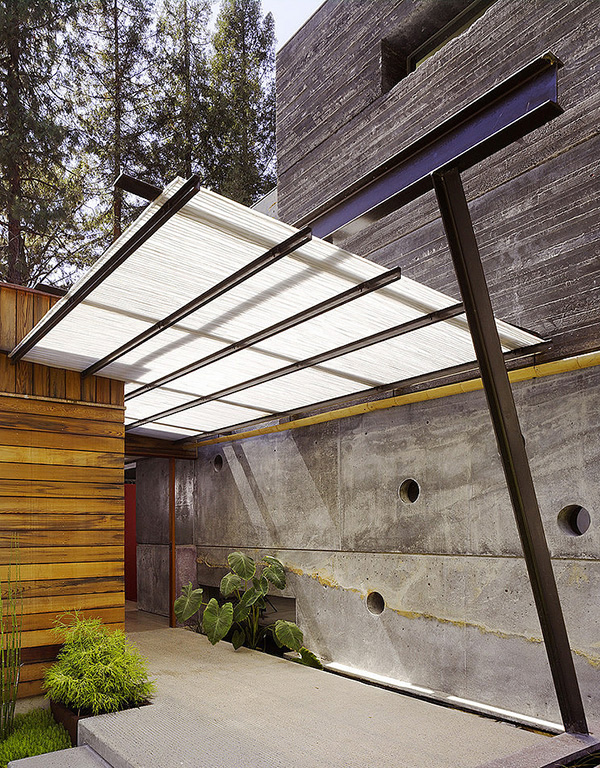 The entryway has holes in the concrete which comes as an added design.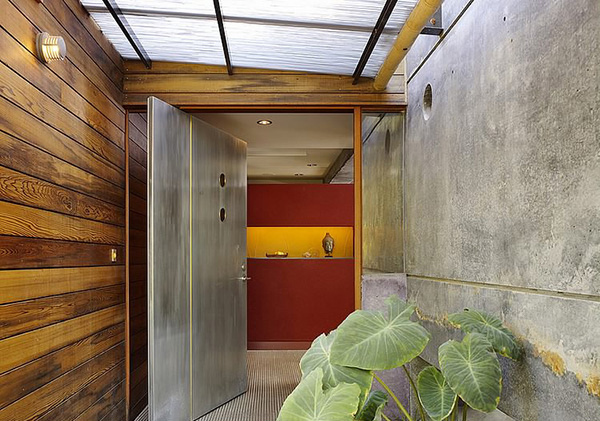 This pivot door is made from stainless steel, if we are right.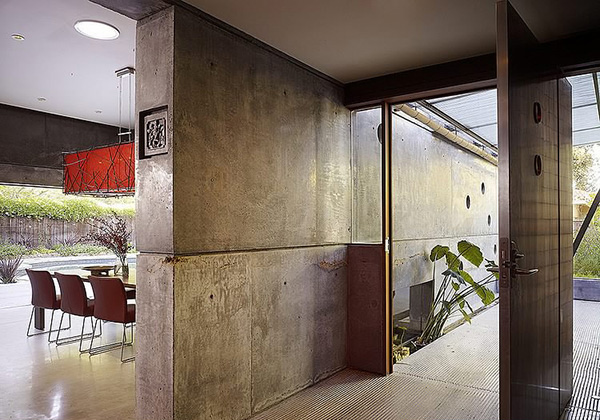 The foyer welcomes you with concrete beauty from the flooring to the walls.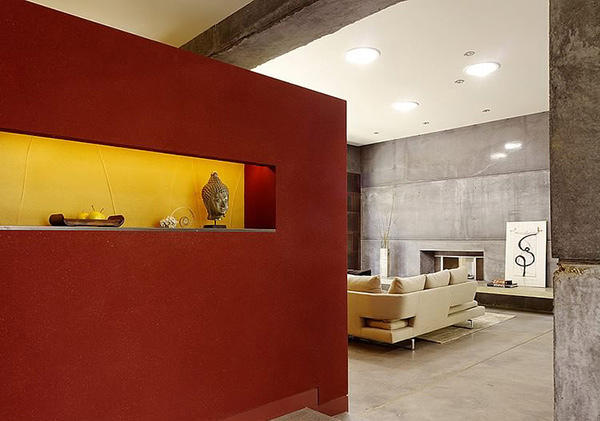 This partition doubles as a shelf and the color in it is a bold addition to the interior.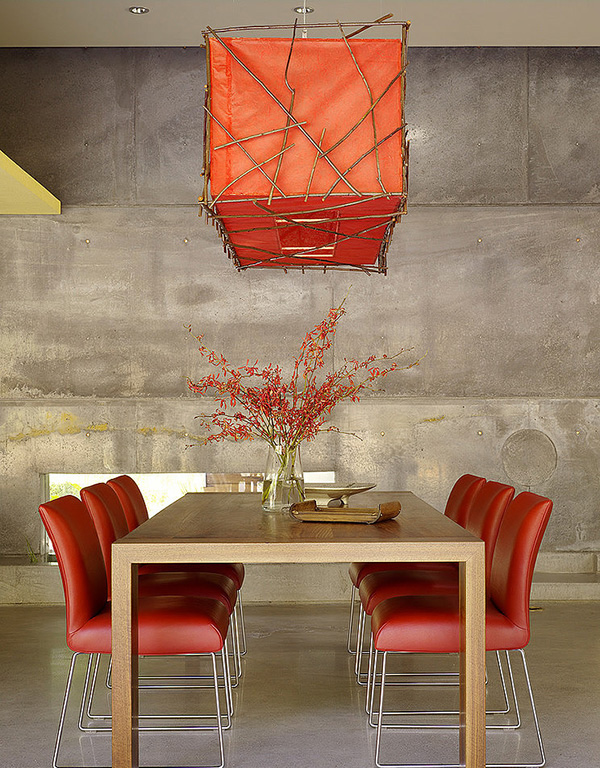 The dining area looks beautiful in red dining chairs and an attractive pendant light.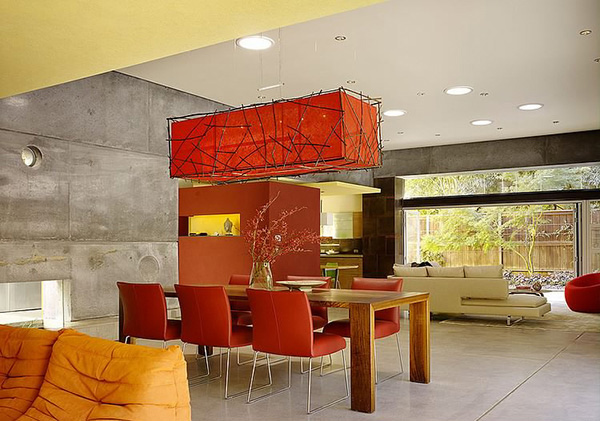 Yes, the house used concrete for the walls but adding all these colors inside it made the interior pop!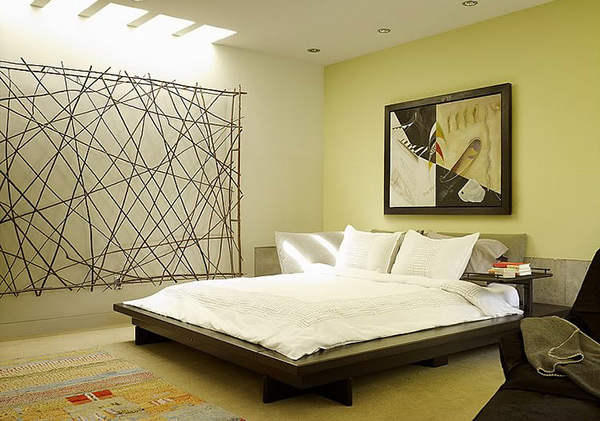 This is a calming and artistic modern bedroom with a platform bed.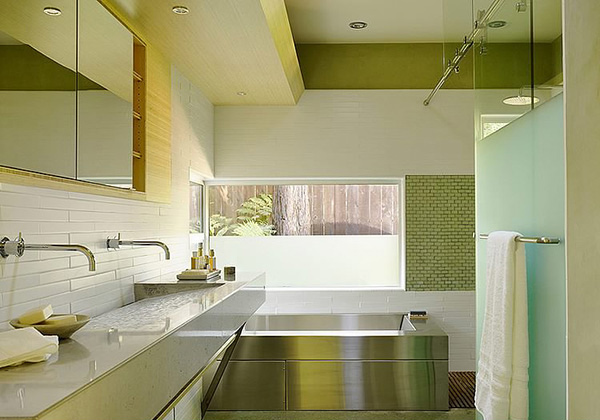 While the kitchen utilized stainless steel which is of course a good choice.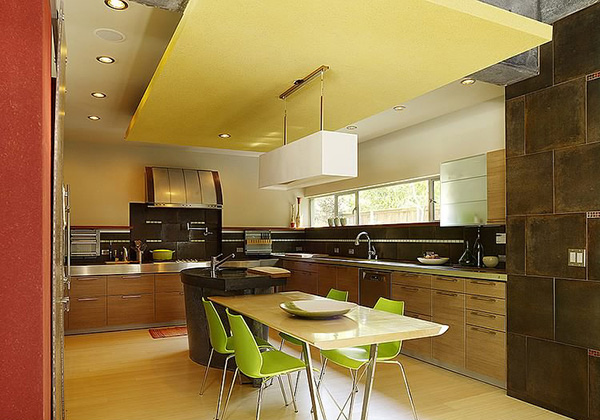 This eat-in kitchen used green chairs which is an eye-candy in this area. Don't you just love the ceiling that has a modern design?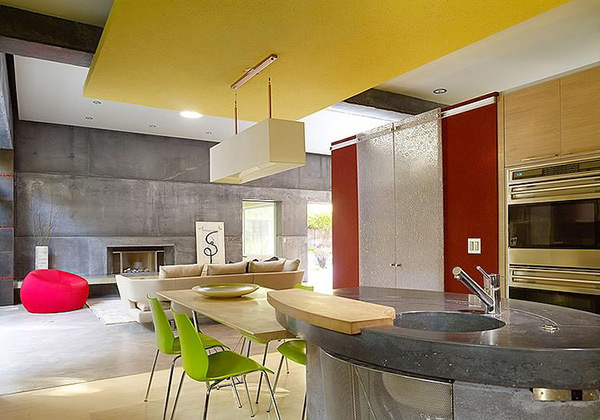 Instead of a rectangular island, an oval shaped one was used here equipped with a faucet.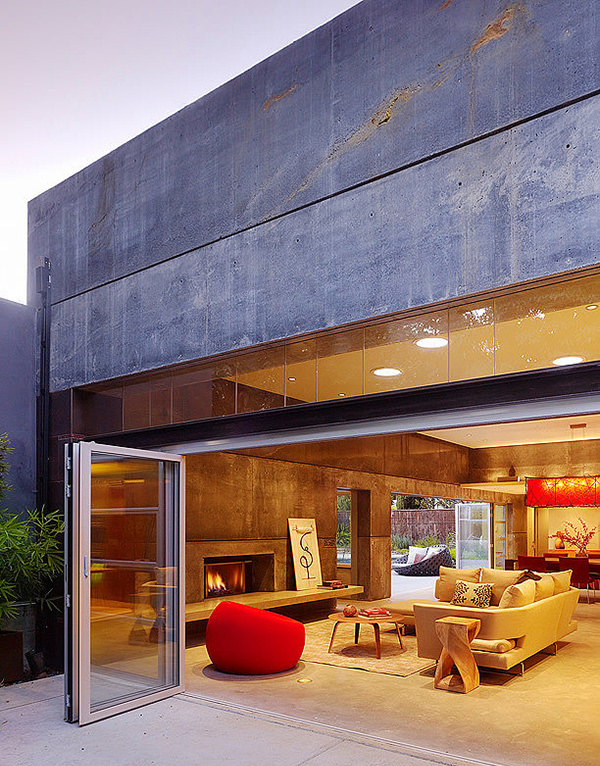 Glass walls can be opened and folded during the day and can be closed during the night. This living room is really stunning!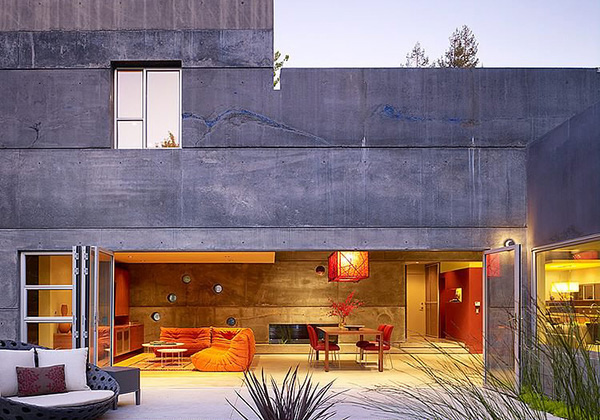 The interior viewed through the opening is indeed breathtaking especially that the colors are all mixed up by the light.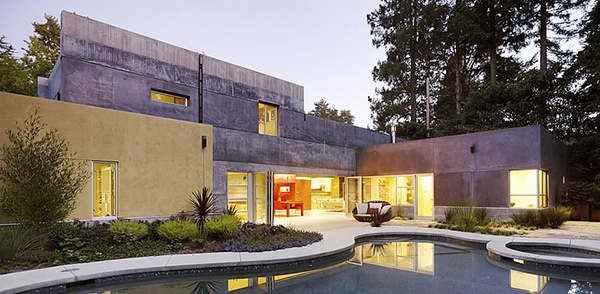 But the beauty didn't end there. It is finalized here in this lovely curvaceous pool!
This house made us appreciate the beauty of concrete. You can also see that the advantage of using concrete without any paint or other finish is that you can have more freedom in the colors that you will use for the interior. We love the look of this house and we certainly think that Cheng Design did a great job for this project. What is your favorite part of the house?