Expansion Techniques Applied in the Prince Philip Residence in Canada
For people who always consider the beautiful views to be experienced in their respective homes they did their best to secure a part of their house where they can freely access. If in case they don't have this special zone in their house, some of them tend to expand their house just to provide enough zone that will bring them to the panoramic views of the surroundings. Today, we will see how the designer applied this option of expanding the spacious single story residence in Montreal Canada.
Let us discover how the designer expanded the house interior to take the full advantage of the splendid views outside through the images below.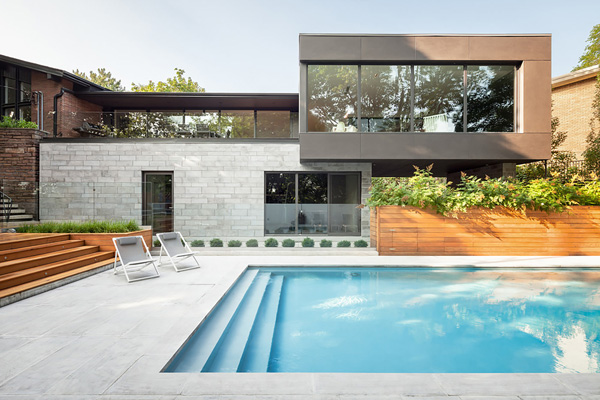 See how the geometrical shape of the house building jives with the large swimming pool in the garden.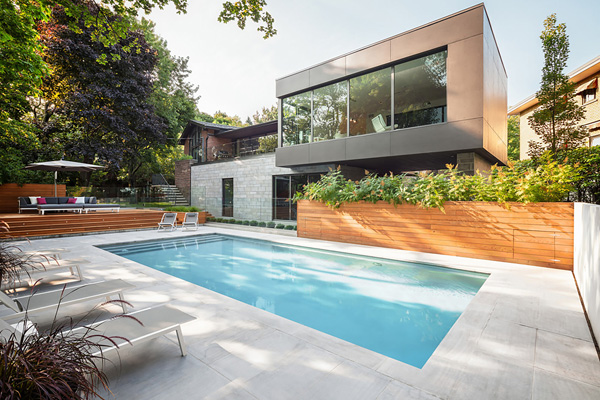 Sufficient space for the swimming pool and patio area in the exterior is enough for the client to enjoy his weekend here.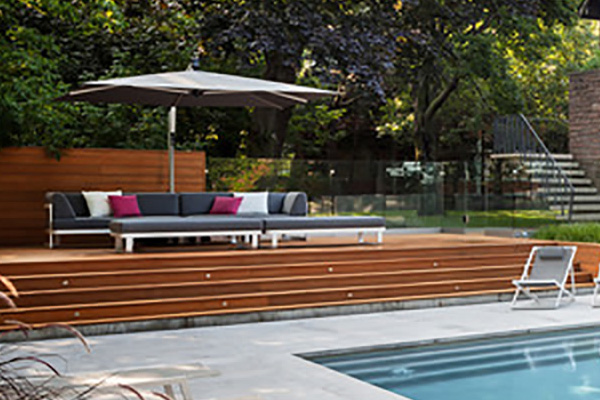 Take a glance on the sofa set in the pool area that also enhances its appearance.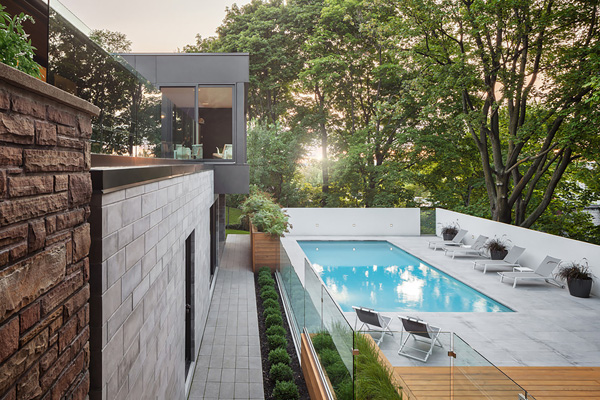 Well design and well-arranged landscape in the exterior improves the look of the garden.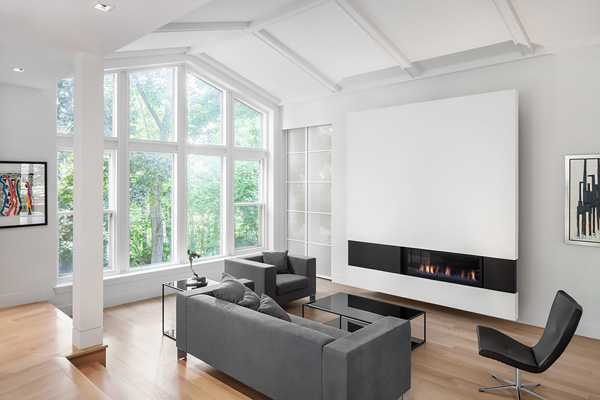 Grey colored furniture set in this living space set a comfortable mood even in the morning.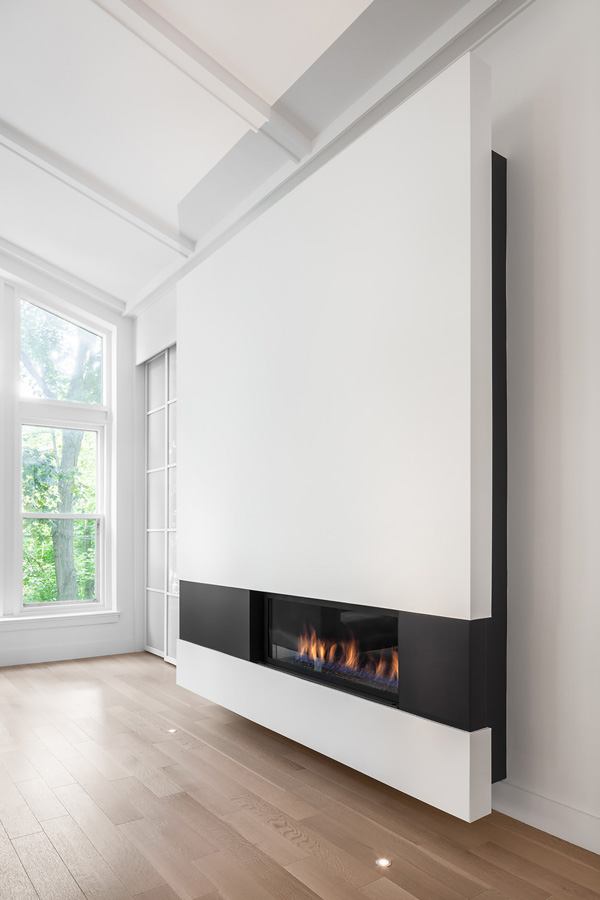 Here's the latest fireplace design that not just maintain the warm temperature in the indoor spaces but also adds attraction.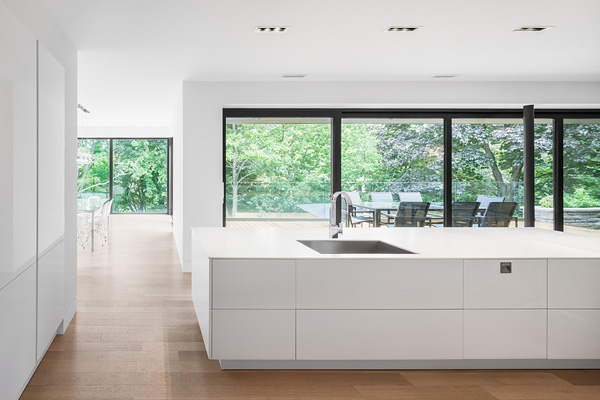 Glass walls are applied in the kitchen space so that the concept of transparency may ensure as well.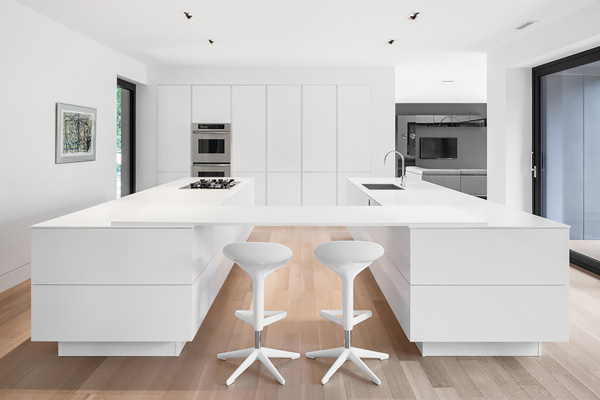 The application of white palette in the kitchen signifies cleanliness and sophistication, too.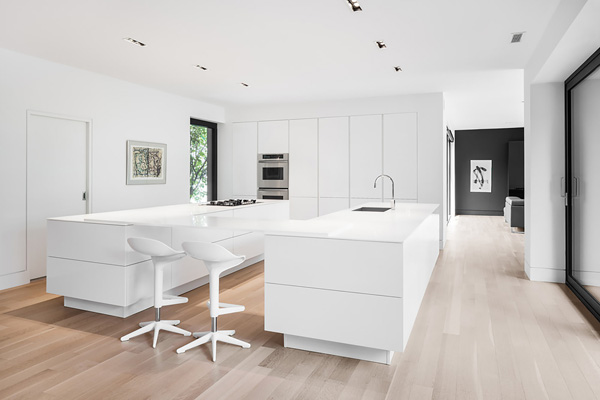 Wooden floors blended well with the volumes and colors of the furniture in this kitchen.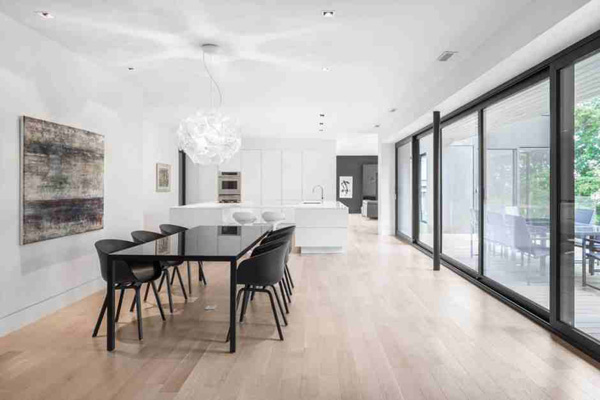 Extraordinary design of the chandelier graced with these black dining set in the interior.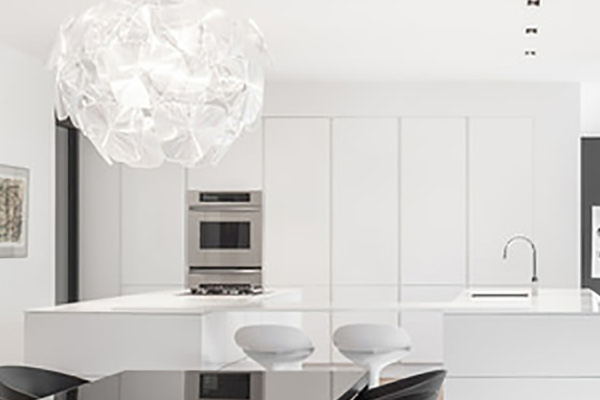 Unique and elegant design of this chandelier complements with the theme and design of the kitchen.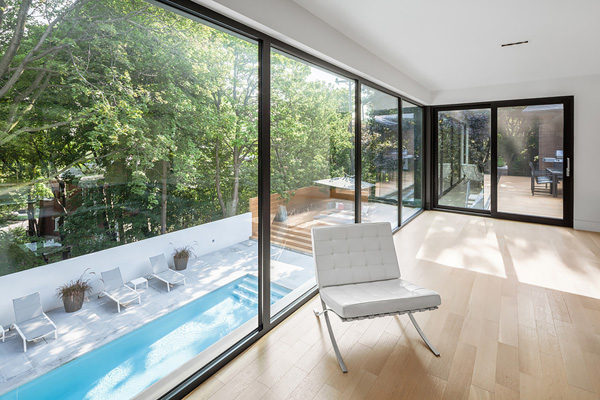 From the second floor, the homeowner may still enjoy to see the relaxing space in the pool area.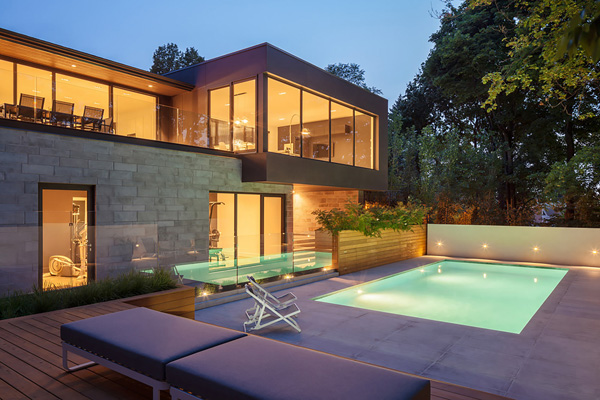 LED lights installed in the interior and exterior as well as the pool lights astonishingly offer a luxurious sight from this area.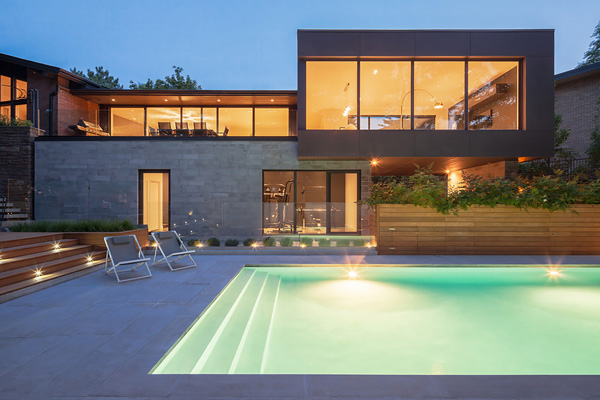 Pool lights in the garden underline its strong connection with the interior.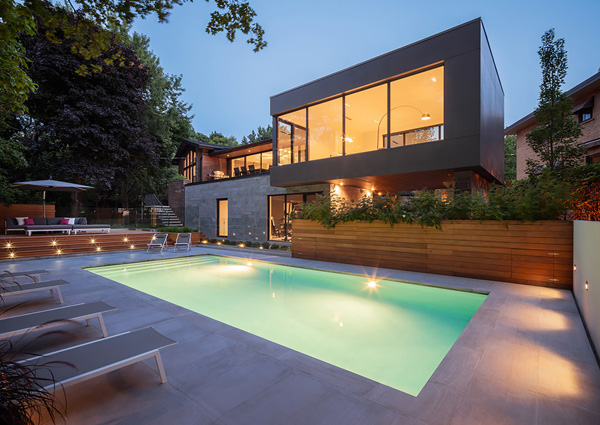 Lines, patterns and textures are well presented in this area especially at night.
The result of the said expansion was the open adjoining living spaces bathed in natural light. The changes made by the thellendfortin.com – Thellend Fortin Architectes in this house were successfully illustrated through the images presented by Charles Lanteigne. This house design was completed last year. We may see how the extension takes advantage of the location's extraordinary topography, overlooking the pool and the landscaped terrace like a mirador. We hope that you find these changes helpful and may inspire you to improve your house design as well.