The Bespoke Design of Geddes House in Canada
A contemporary private residence with an area of 4,800-square-foot is located in Vancouver, Canada. Despite the challenge of the pie shaped lot, the Splyce Design was able to come up with a house design that suited to the needs of the owners as well as the location. The house is clad in corrugated galvalume panels with punched openings while the northern wall gently curves. It has a distinct shape and using two cedar clad rectilinear volumes with tall windows and doors. These openings give a good view of the ocean and allow the entry of southern light.
The house is made for a family comprised five members. When viewed from the street, a commanding 70'-0" foot wide horizontal roof line punctuated with a deep 7'-0" overhang dominates the view. The interior of the house is inter-connected and open with varying floor and ceiling elevations. There are large sliding panels in every area of the house to turn a space into public or private area. Let us take a virtual tour of the house!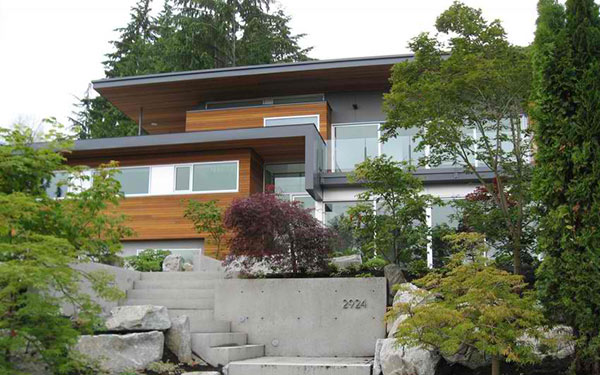 The exterior of the house has varying volumes which add an interesting appeal to it.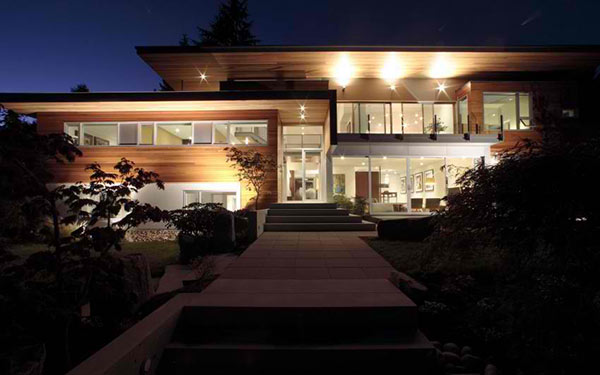 Aside from that, the mix of materials in the exterior is very stunning too.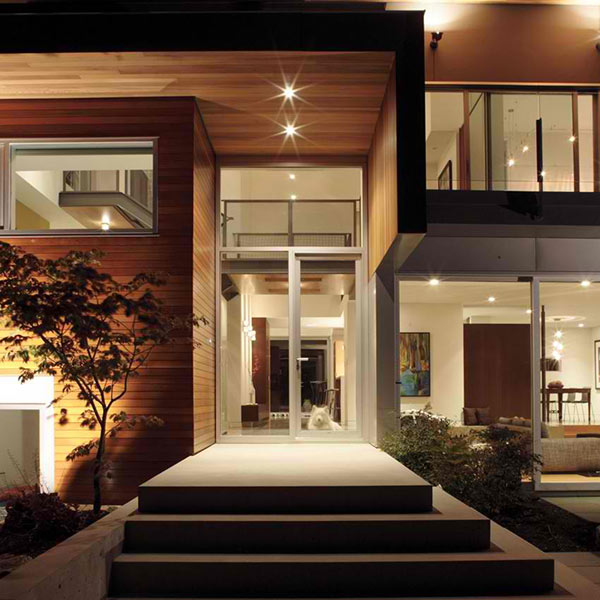 The house even looks more gorgeous during the night when the lights are on.
Iron staircase leads to the upper area of the house.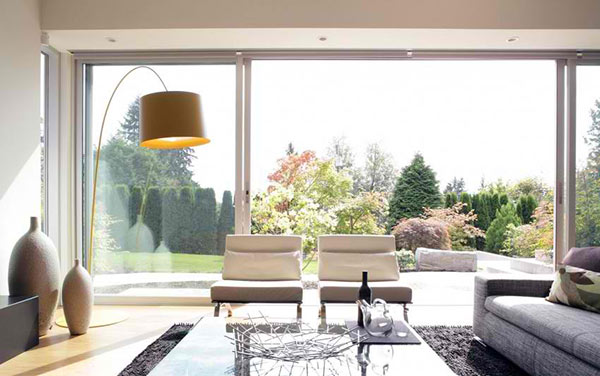 The interior has a relaxing ambiance comprised of sophisticated decors and furniture.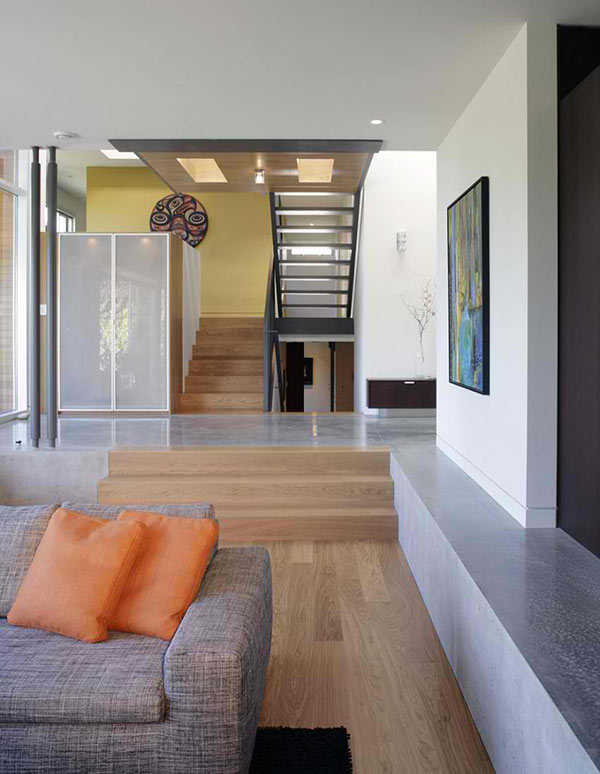 Even in the interior, there is an interesting mix of materials too just like what we can see from the flooring to the ceiling.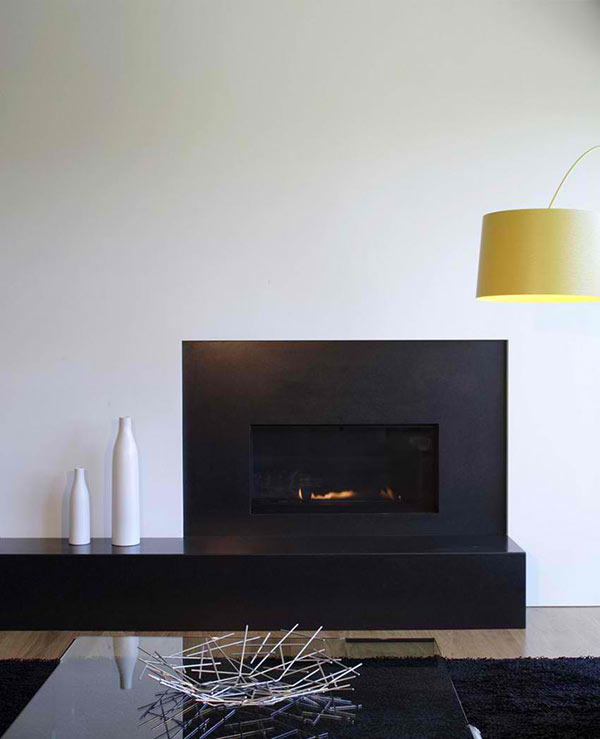 What we see here are the fireplace and the center table with a beautiful yet simple centerpiece.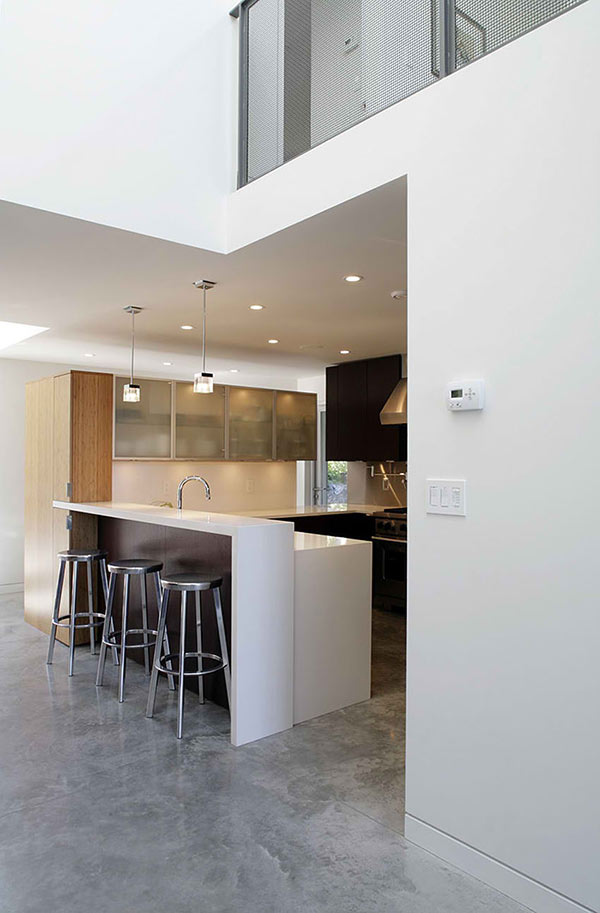 The kitchen is beautiful in its simple design and color scheme.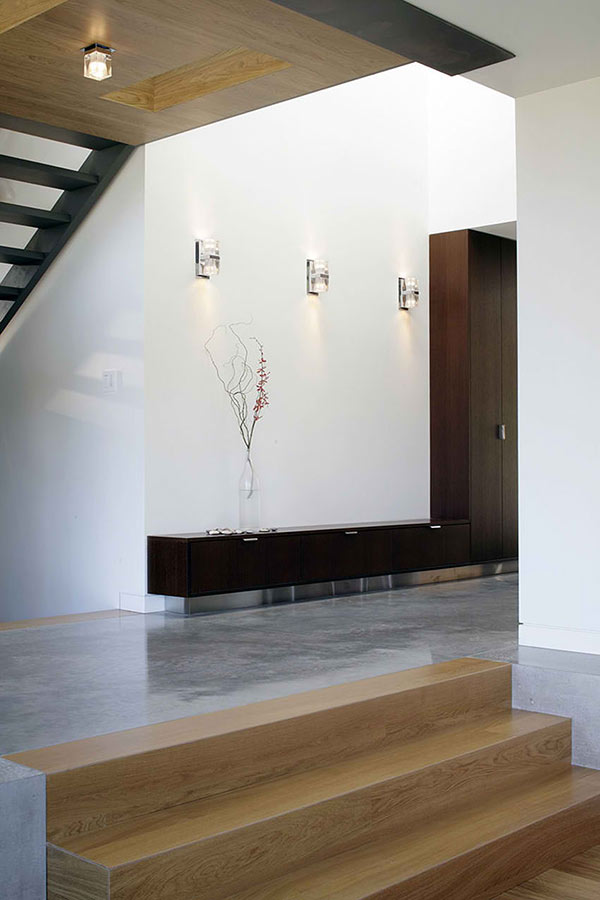 A boring hallway can look nice with storage areas in it.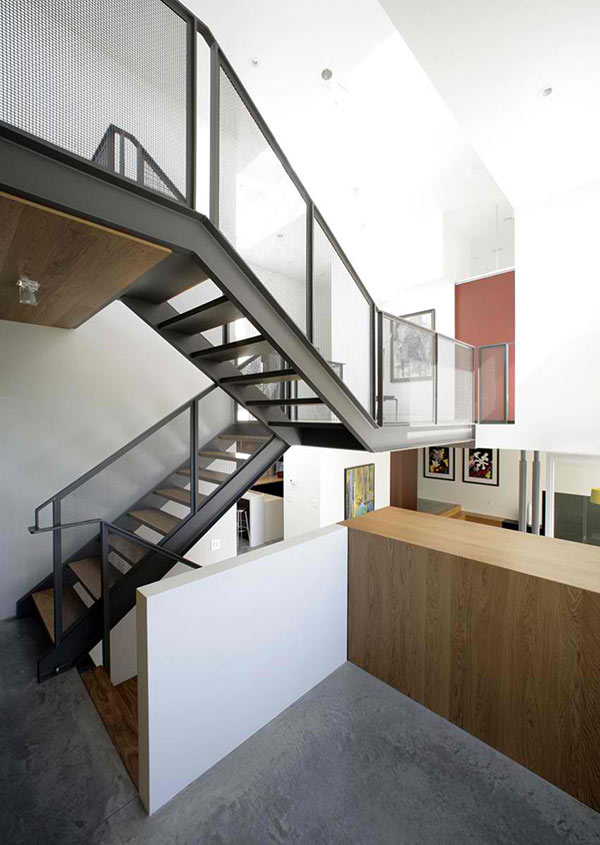 The staircase is one interesting feature in the house that connects the different areas.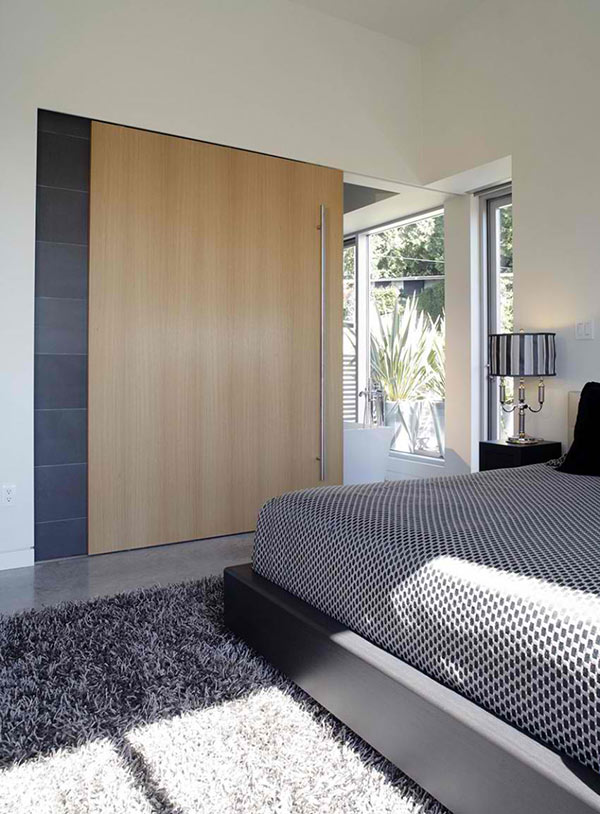 Even if you cannot see the entire bedroom, we know this looks gorgeous in minimal colors.
The Splyce Design added that "a double height breezeway and circulation zone, which runs the full depth of the house, separates these two volumes and provides natural cross ventilation and becomes the social hub of the house. Spanning the tall open space is a steel stair bridging the two main levels of the house. The top landing of the stair opens onto a large, south-west facing, outdoor room and sundeck, complete with a sink and food preparation area." Varied composition of light and shadow is the result of the different positions of the home's walls in the exterior.