Float House in Tel Aviv Exudes a Fresh and Serene Aura
We always want to see interesting home designs for it doesn't just give us inspiration but it also give us ideas that even the impossible is possible when it comes to design. And that sometimes, illusions can be created because of the intelligent use of lines shapes. This is what we will see in our featured house called Float House. In reality, it isn't really floating but it looks like it does. The Float House is a 5,920 square-foot (550 sq.m.) property located in Tel Aviv, Israel designed by Pitsou Kedem Architect.
The design of the house perfectly adapted to the needs of a modern family. The architect defined: "The architectural concept was to create a structure with a continuous, wide space, divided by internal courtyards and movable partitions into smaller spaces used for a variety of different functions." Guests would be greeted by a swimming pool studded with large basalt rocks and trees. With the use of large glass windows, the interior was opened to the space giving a fresh interior that is flooded with natural light. The interior has minimalist design for a comfortable and serene aura. Let us see the beauty of the Float House below: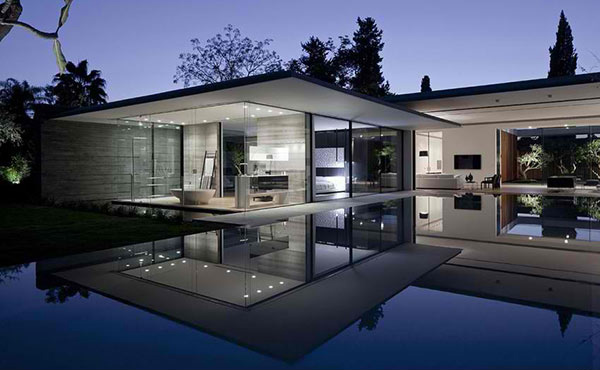 The house lies low but its beauty is surely above your standards as it gracefully displayed sleek lines and modern materials.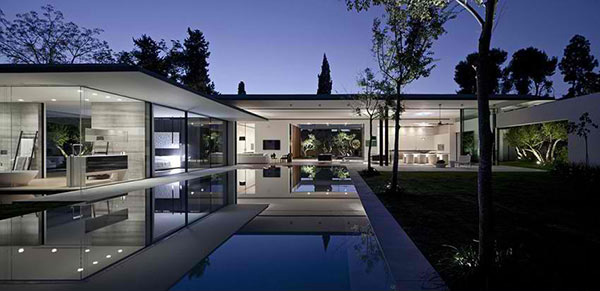 And the way you see it, it may appear floating because of its zero edge pool that seems to level with the house.
But it actually stands on the ground. Its transparency is interesting and gives a fresh look to the home.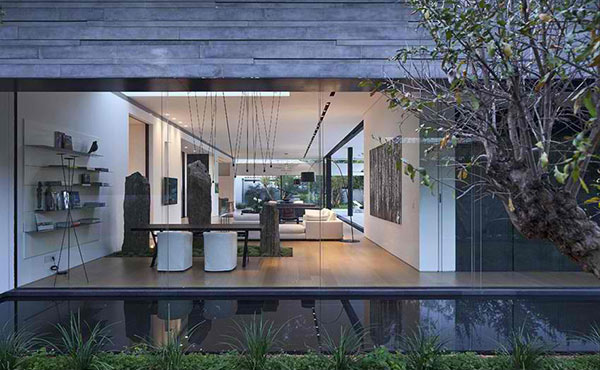 The floor level is elevated from the ground that is why it levels with the pool.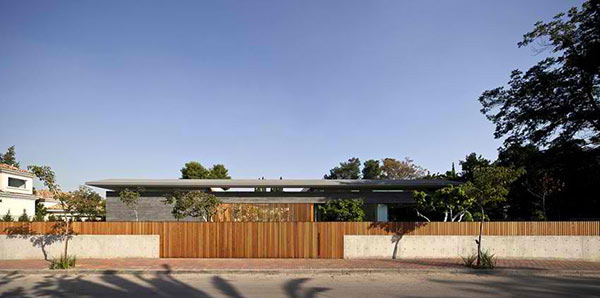 Wooden fencing secures the area as it hides a gem inside it.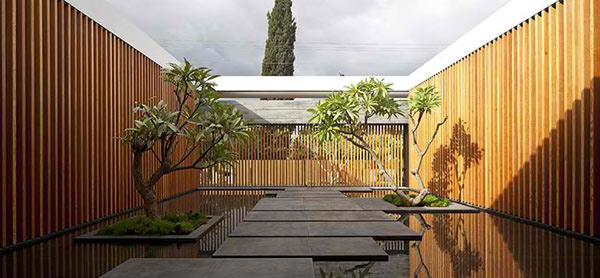 This. Who would not want a courtyard like this? We love how water surrounded the concrete path as well as the trees.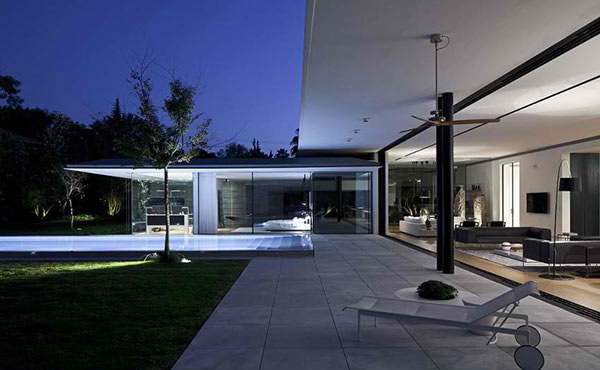 In this picture, we can see the lovely pool that adds charm to the exterior especially with its lights.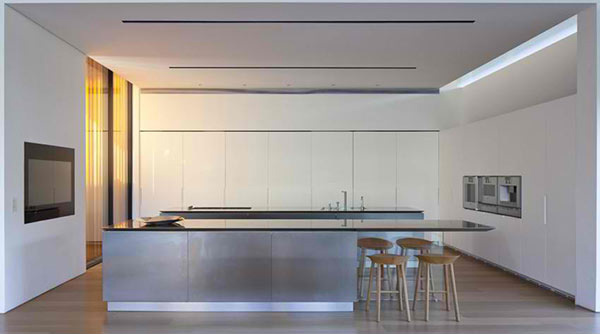 The kitchen has a sleek and streamlined design. Its modern design is really neat.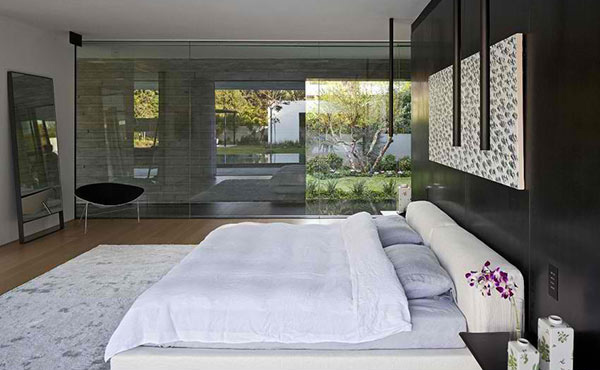 The garden can be seen from the bedroom which makes the resting place even more relaxing because of the sight of nature.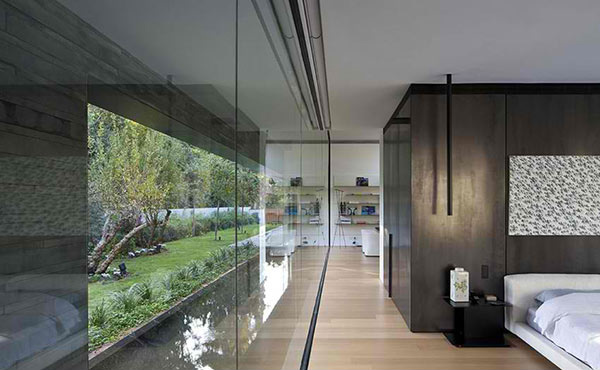 It was indeed nice to use glass for the windows. We think drapes or shades can be used to cover the glass when privacy is needed.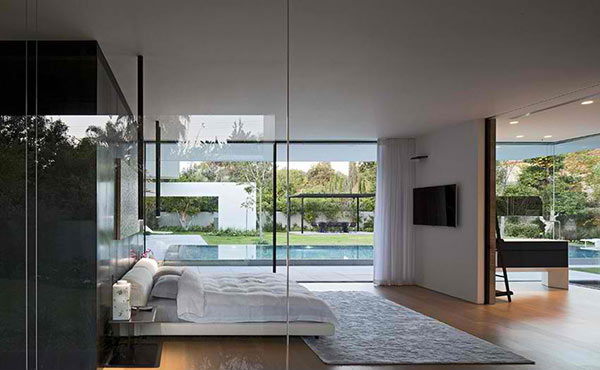 And we are right about the drapes just like what you see here. The soft colors in the bedroom are very calming.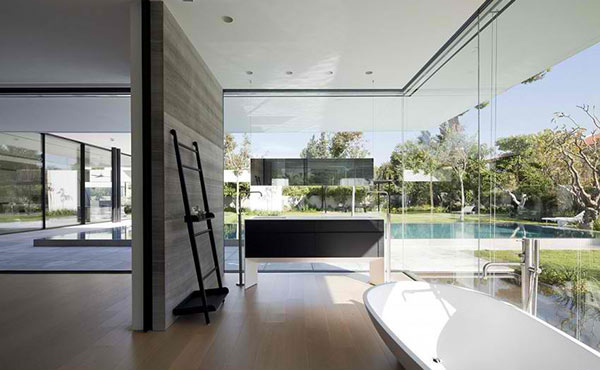 The bathroom is also transparent to the outside with modern furniture in black and white.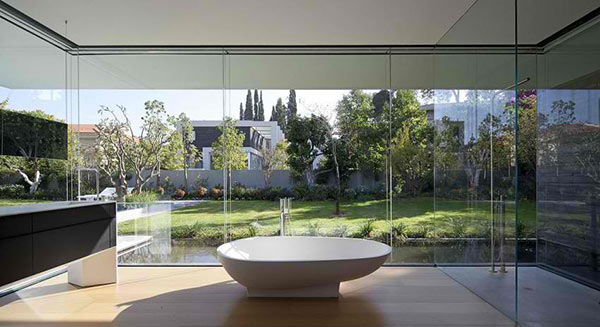 This bath tub is indeed gorgeous in its combination of curved and straight lines.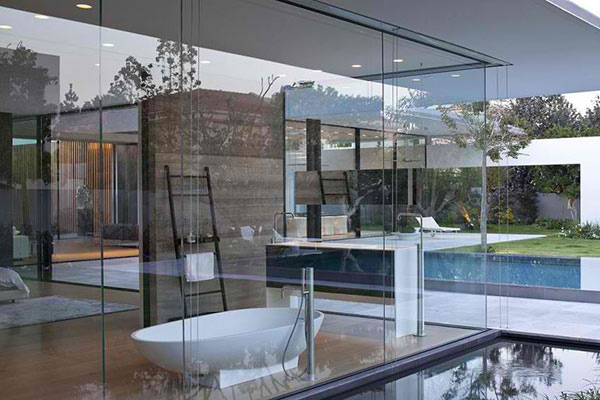 This is how the bathroom looks from outside. We know you are wondering about how they bath in here when it is see-through!
The house really looks lovely with it floating look and its modern design. Pitsou Kedem Architect really made sure that they will be able to establish a lovely indoor-outdoor interplay using glass walls. And it is really worth it to create a connection between these two spaces because both are undeniably stunning! We are sure that after seeing this house, this would be included in your compilation of home design inspirations for your future home.