Casa Torcida: An Eco-Friendly Home in Costa Rica
No one could resist taking a look at this eco-friendly house which is secluded in verdant trees of the coastal hillside of Osa Peninsula, Costa Rica. Anyone would surely have the desire to live in a house like this where it is so near with nature and where the environment is so healthy. You would wake up with the fresh breeze of the morning and the bright sun beams that goes through the tall trees. What a healthy kind of living would that be!
What makes this house unique and amazing is its usage of solar panels as a source of energy for lighting, appliances, and others. The house is energy sufficient wherein the appliances and lighting it uses consumes low power as taken from the photovoltaic cells of the roof. Also, hot water is provided through the solar hot water panels. The roof is made from ceramic-based coating that minimizes the heat and serves as a source of clean water for the pool and the house. It doesn't use air conditioning for it is designed with maximum cross ventilation and apt overhangs. Natural breezes cool each parts of the house.
Truly environmentally sensitive! This house was designed by SPG Architects and surely made a great impression due to the intelligent design of Casa Torcida. Aside from its being eco-friendly, it also has a modern design both for the indoor and outdoor of the house. This five level house on a rain-forested mountainside is also overlooking the Pacific Ocean and the Golfo Dulce which makes it even more relaxing and romantic at the same time. Take time to look at the beauty of Casa Torcida.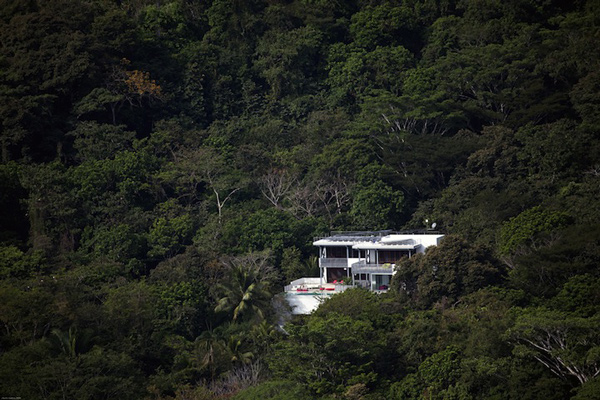 The location of the house is around a forest area which gives it a great environment with fresh breeze and cool air.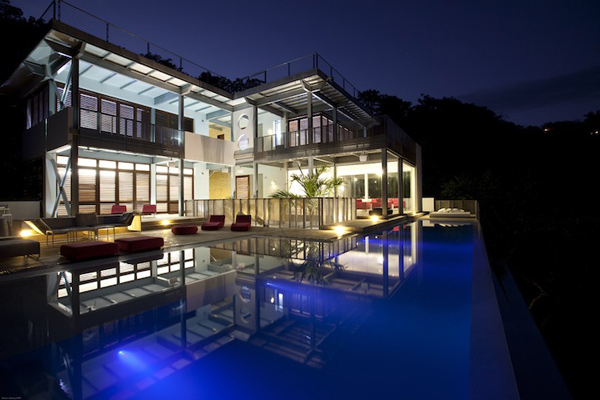 A modernist designed exterior with a big elegant infinity pool is another asset of this house.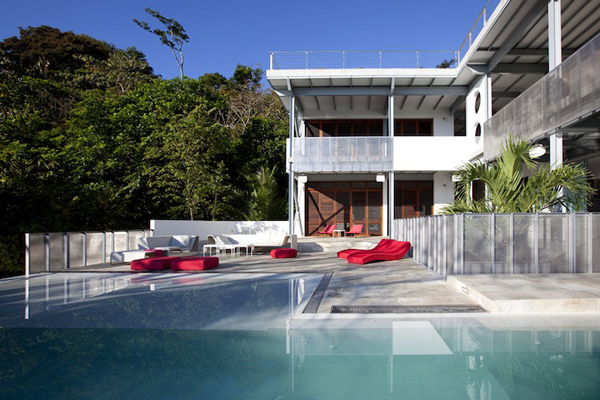 The outdoor view of the house where colored lounges are placed for a comfortable relaxation near the pool area.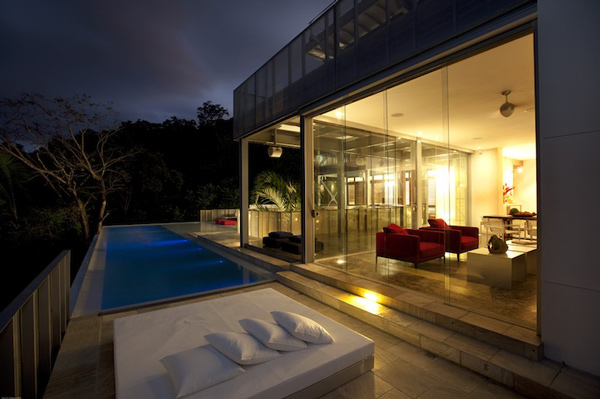 One side of the house has a continuation of the pool where a white bed is placed.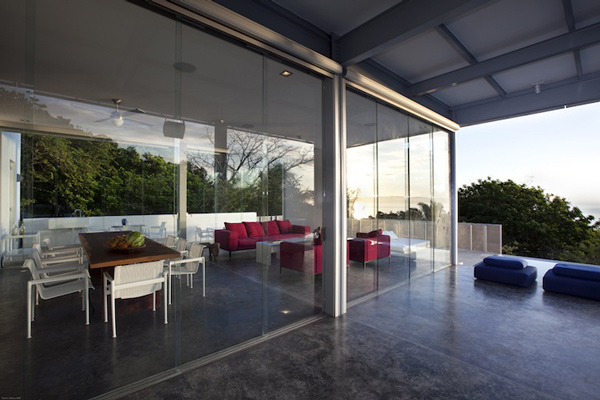 The house uses a glass wall which makes the interior seen from the outside.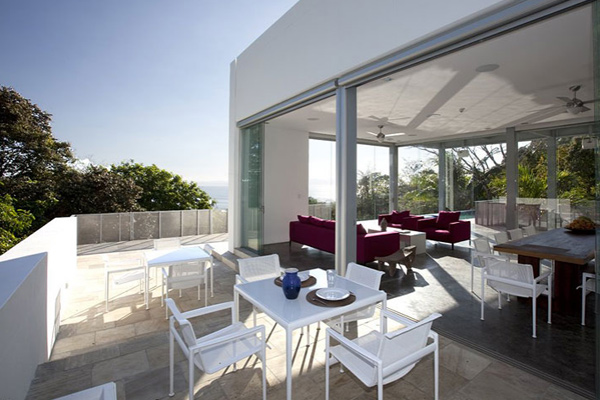 Seating areas suitable for breakfast and other social gatherings where one can have a breath of fresh air and a view of the sea.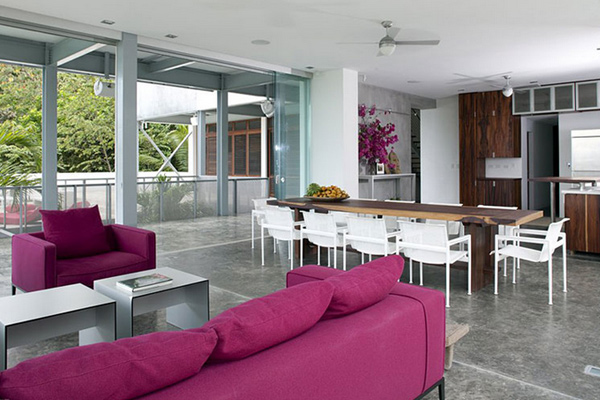 The living area and dining area minimally designed with simple furnishings on top of a marble flooring.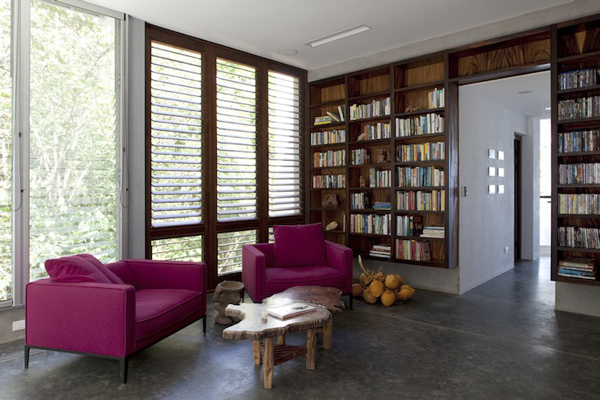 A home library is incorporated in the house with comfortable seats for a great reading time.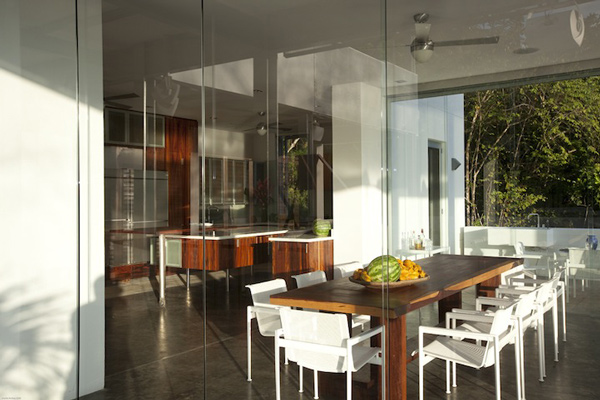 A different view of the dining area which uses a wooden table and simple white chairs.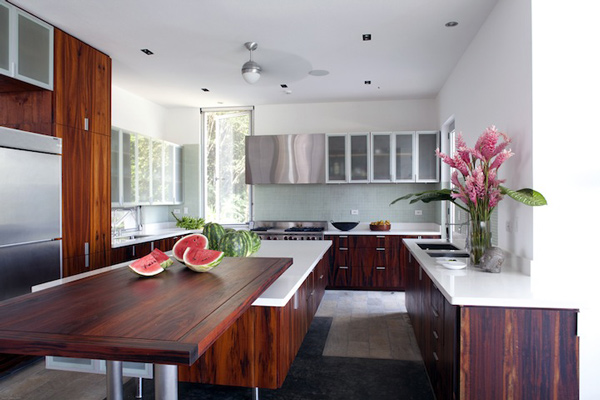 The kitchen looks nature friendly as it uses wood for their cabinetry locally fabricated from trees harvested from its foundation.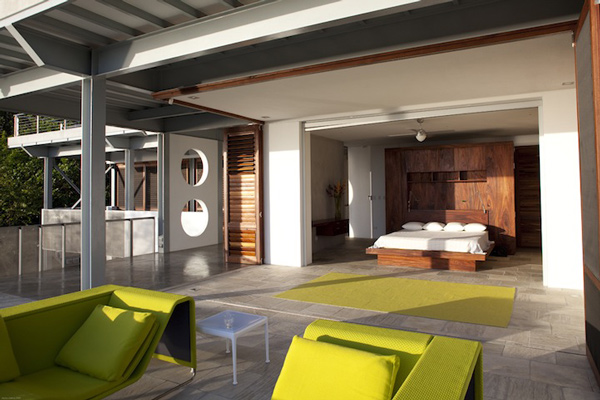 The bedroom is directed to an balcony where another set of comfortable furniture are placed.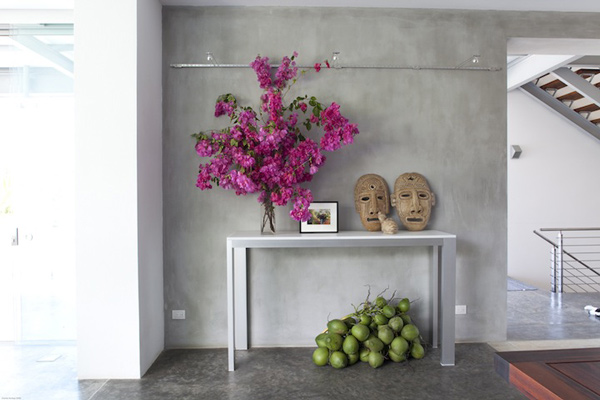 This area is wisely used by placing subtle decorations that suits the interior of the house.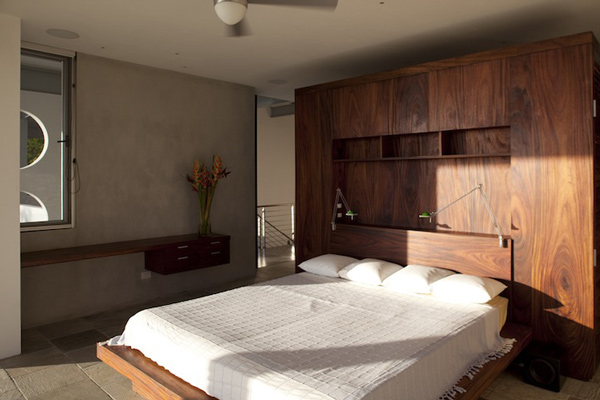 Wooden cabinets which serves as a headboard is placed inside this bedroom with white clean sheets.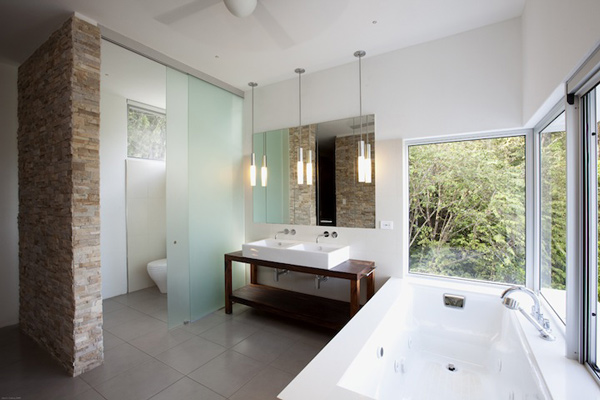 The bathroom has a brick walled area that gives it a stunning appreance especially with its usage of white colors.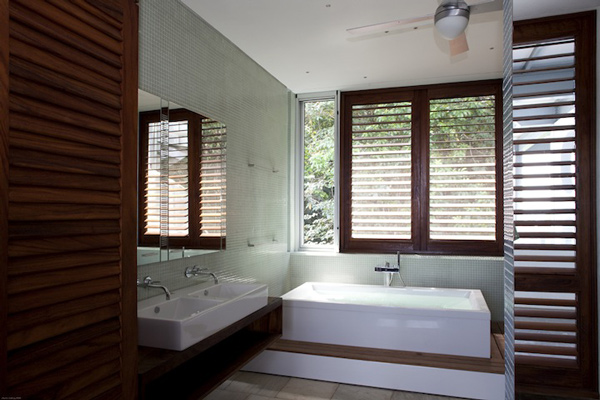 Another bathroom with wooden windows where the ceramic bathtub is located.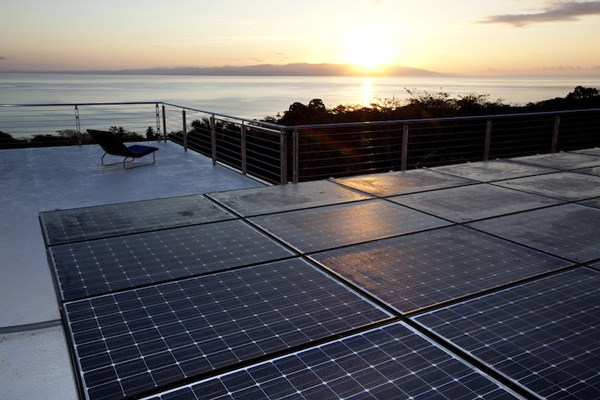 A closer look at the solar panels which is the source of electrical energy for the entire house making it earth friendly and sustainable.
No doubt, anyone can fall in love with the explicit beauty of this house. SPG Architects made this house indigenous and distinctly modern which is the primary reason why it has impressed designers around the globe. The solar-derived power is indeed a smart manner of making a home which can greatly help the environment. It is even said that these solar panels will also be providing power for a future recording studio at the bottom floor. Can you imagine that?
If most houses in the world are designed in this manner, we will surely contribute in making our planet a good place to live in, free from natural catastrophes which are caused by man's negligence. But if your homes are not made this way, you can still do simple ways to help conserve energy. You don't need to have a lot of money to be able to help the environment. You don't need to live in Casa Torcida so you can only be branded environment friendly. Anyone can also own eco-friendly green homes by doing various smart ways in designing it.