Luxuriant and Impressive Exteriors of the Dune Road Residence in New York
Green surroundings most of the time increase the possibility of having a charming and sophisticated house. The interiors usually have an impressive design that may be connected with the exterior designs. Today we will be exploring a house design settled in the middle of a green luscious landscape and trees. The house design creatively connects the indoor spaces to the outdoor areas. This house is named as the Dune Road Residence.
This two storey contemporary residence is specifically located in Bridgehampton, New York. According to the designer, the original house was slated for demolition, and was built into the dune before the current coastal construction standards requiring a much higher elevation. Well the main goal was to keep the existing scale and dynamics of the site and design a residence that will reveal the footprint and the spirit of the original home. Why don't we check the different amazing transformation of the Dune Road Residence through the images below.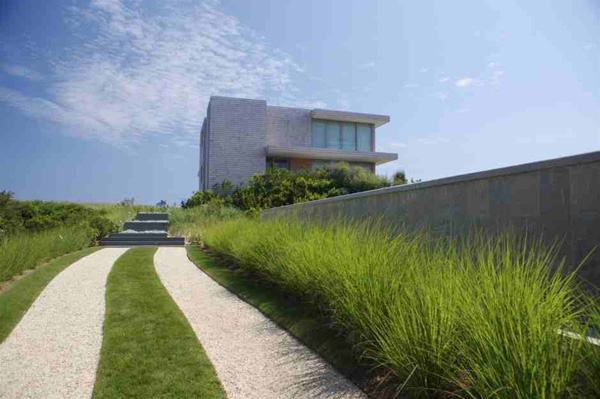 Lush green plants and trees are available in the pathway to the house exterior.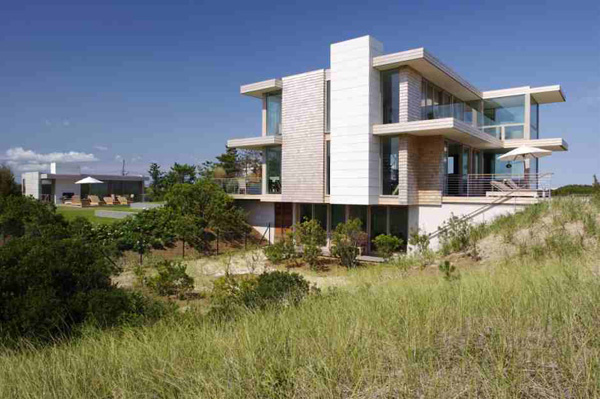 See the geometrical form of the house building that stand out at the heart of this beautiful and green landscape.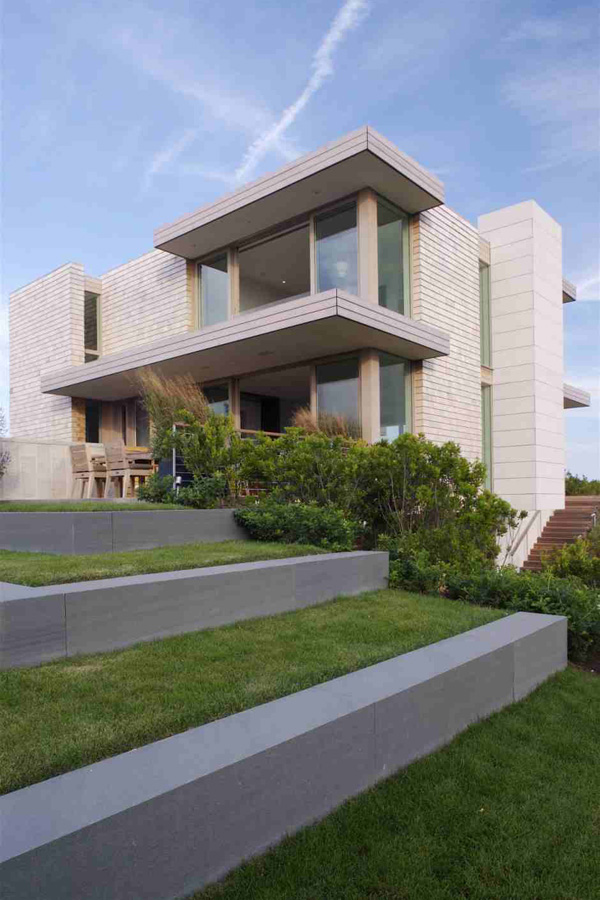 Textures and lines in the exterior highlighted its contemporary design.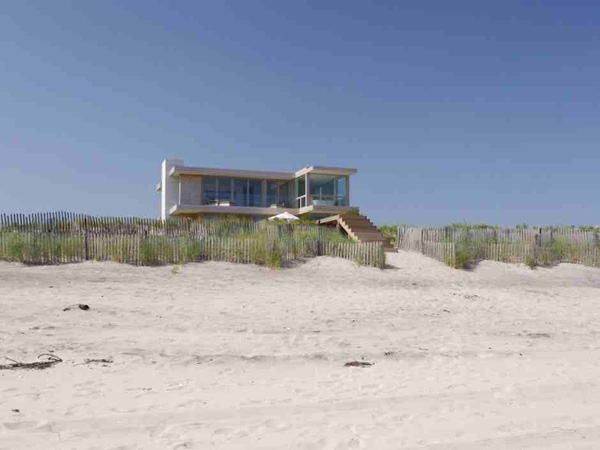 Sand in the coastal area also enhance the exterior as it complement with the concrete elements used in the house building.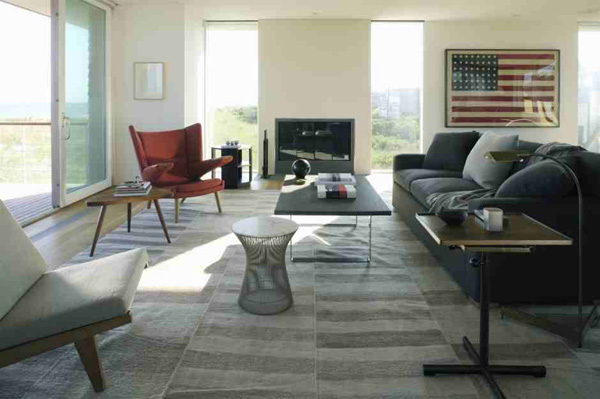 Classy and trendy furniture jives with the palette used in the interior.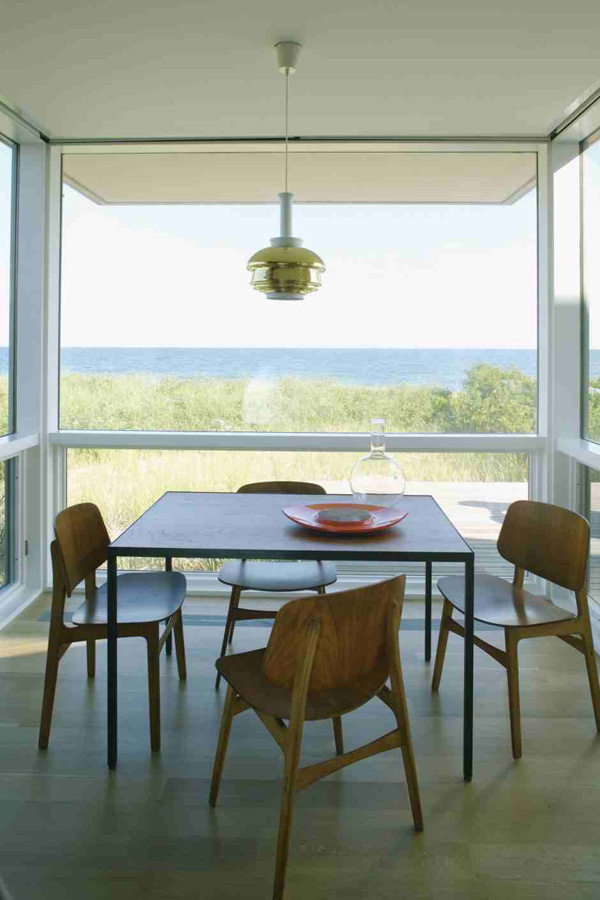 The LED Lights installed in the ceiling and the trendy round chandelier graced the luxurious look of the interior.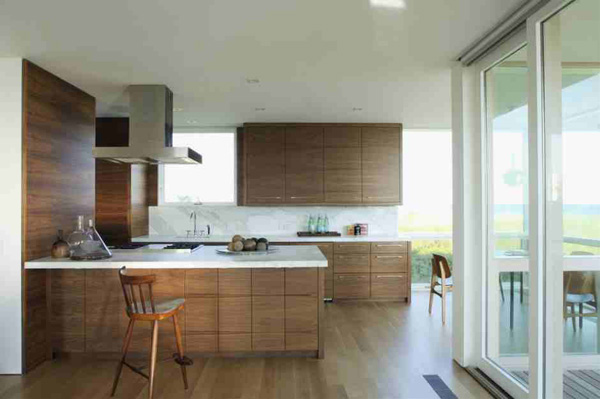 Here's the modern kitchen that features the astounding furniture and fixture.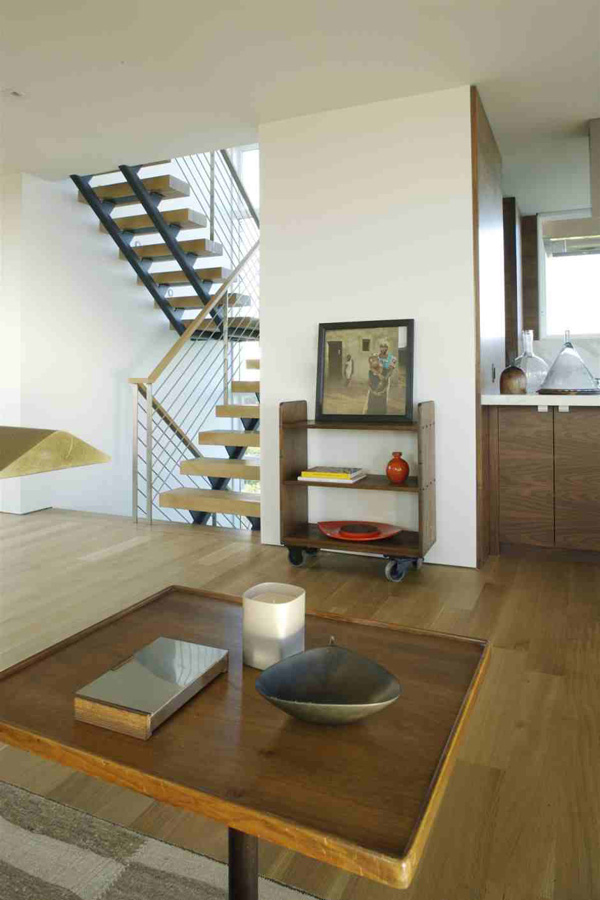 Wooden floors perfectly jive with the stunning stairs in the interior.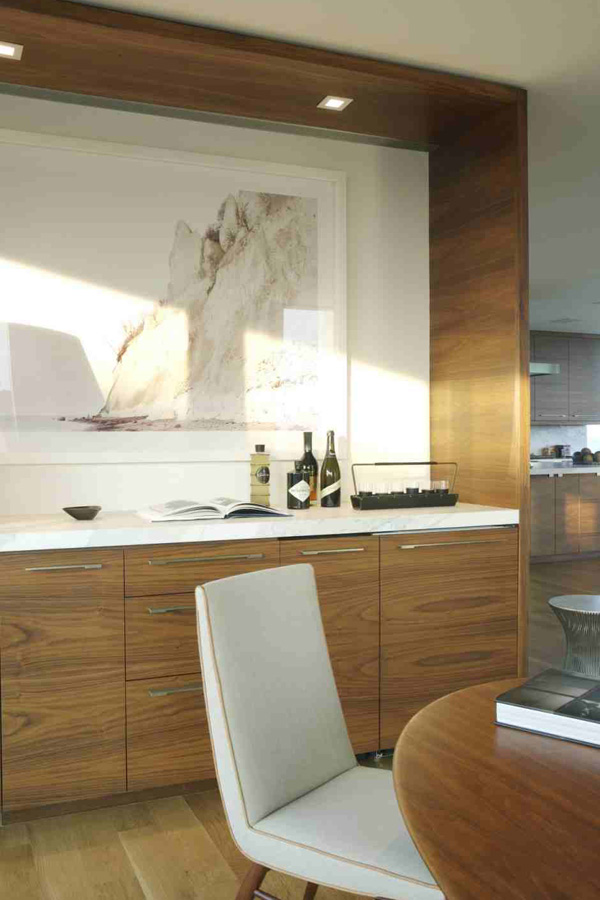 Wall painting in this area underlines the artistic mood in the indoor spaces.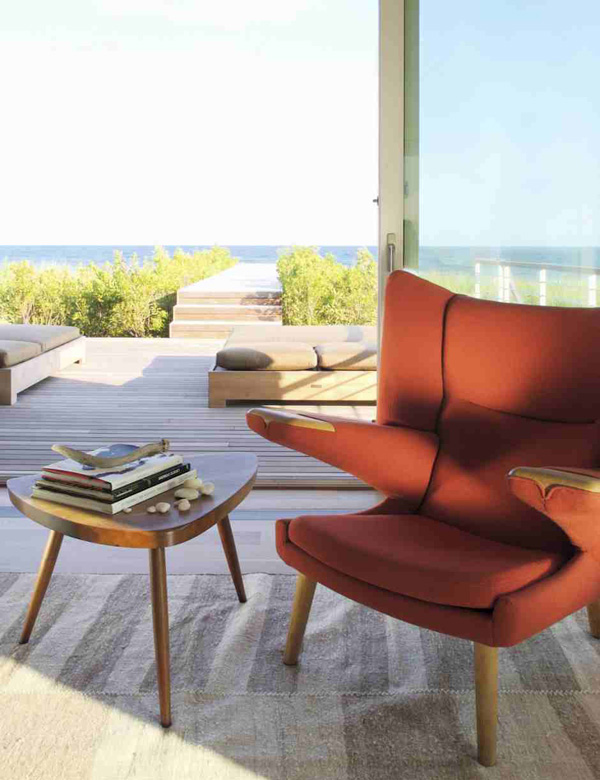 Comfy chair set in this area may allow the client to access the panoramic views in the exterior.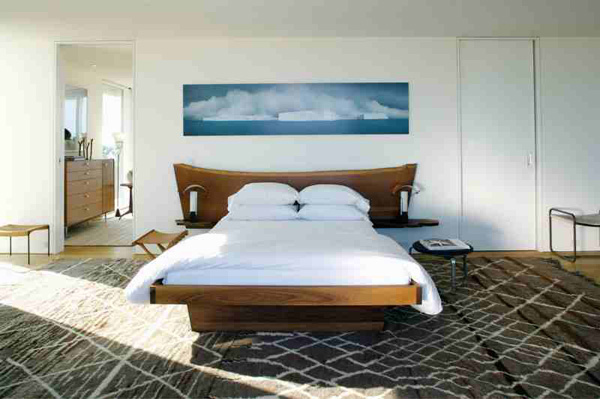 Take a look at the brown carpet in the bedroom that complements with the unique design of the bed.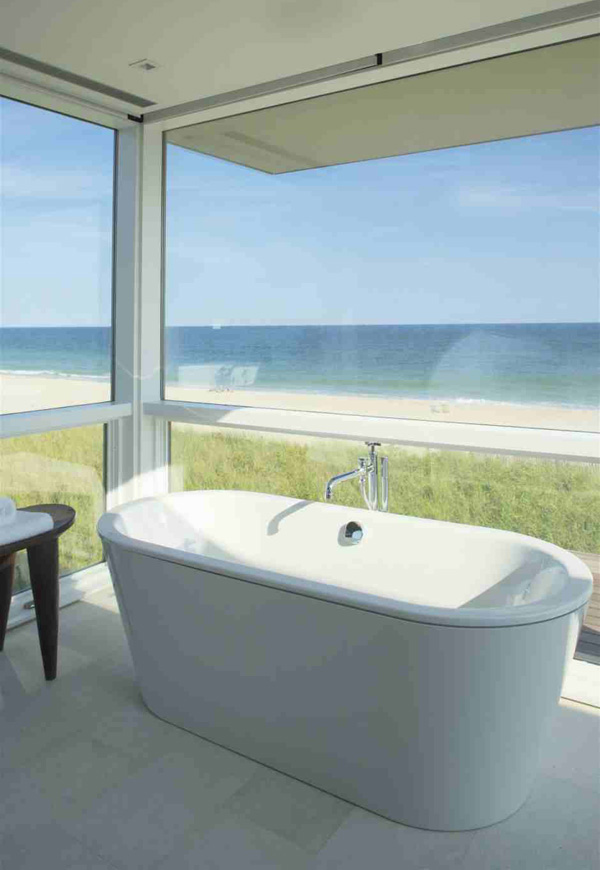 Even in the bathroom, the designer made use of the glass materials for its wall to allow the client see the oceanic view.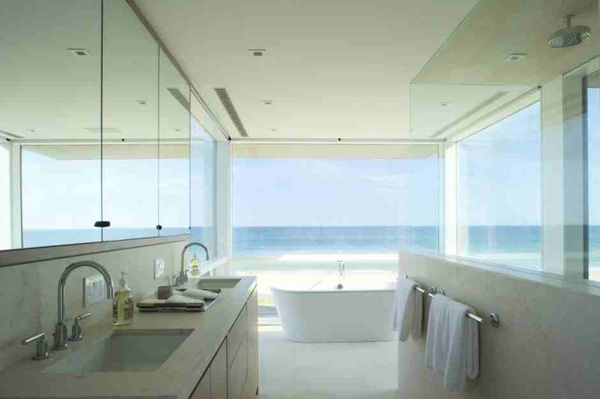 Modern and relaxing space is available in this glazed-wall and neat bathroom.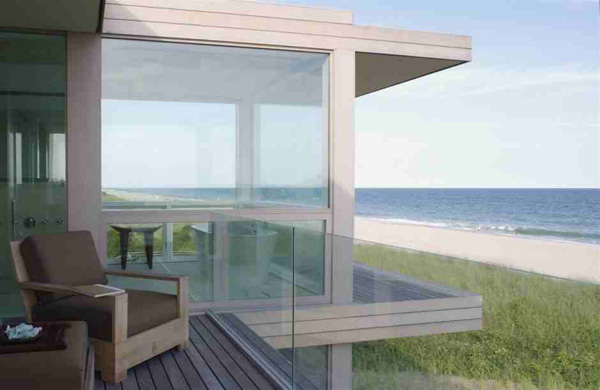 Glass material used in the frame in the terrace is also effective to display the visibility in the house.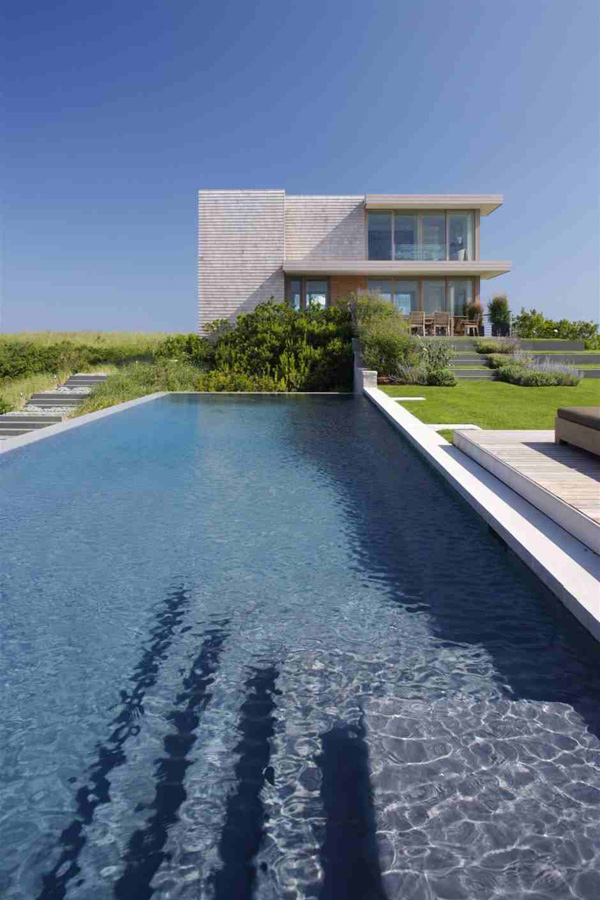 Negative-edge pool is one of the best features in the house that ensures comfort and luxury.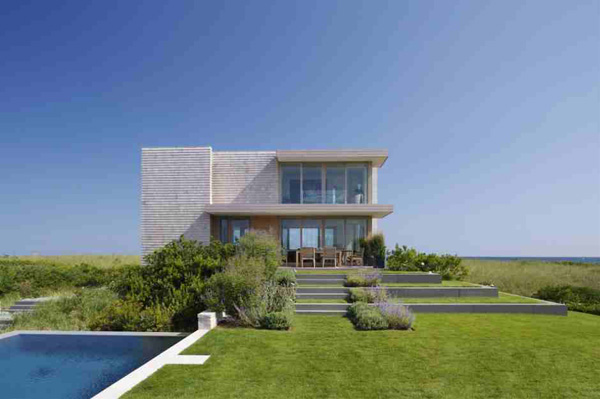 Well-groomed and fabulous landscape stressed the elegant and exceptional design of this residence.
From the above images, we can see how the Stelle Architects effectively created the different impressive areas in the interior as well as in the exterior. The negative edge pool in the exterior is one of the best essential areas in the house. Sustainable factors are also secured in the house design like for instance the solar control which is achieved through the use of overhangs in the southern exposures. There are extra thick walls that allow the superior insulation and a geothermal system which is employed for cooling./p>