ChibbHouse: A Surprising Giant Greenhouse Residence in Rotterdam
Would you live in a greenhouse in an optimal manner?
Homes come in different shapes, sizes and forms. Some are even made from old structures that are merely updated to give it a new look for both its exterior and interior. It could be an old church, a warehouse or an old factory. Others use existing structures and use it the way it is but just add a place as a residence. This is what we will see in the house that we will feature today which is a greenhouse turned into a home.
The Rotterdam University was looking for a family to test the experimental houses they were building to make it both a place to live and a place to grow the food for the family. When Helly Scholten and her partner Mark de Leeuw learned about the experimental CHIBB House, they immediately applied to live in it. Under Arjan Karssenberg's leadership, students of the university's Applied Sciences developed an "extreme and innovative concept" designed to be sustainable in every sense of the word. A family of four, comprised of the couple and two teens live in the house with their dog, two cats, and four goldfish. They will be spending three years in the prototype home to test the viability of the residence which is located nearby Concept House Village. The house grows their own food in their rooftop garden.
Location: Rotterdam
Designer: Rotterdam University
Style: Contemporary
Number of Levels: Two-storey
Unique feature: A surprising home that is actually a greenhouse where a family is asked to live to test if the house is viable. It is intended both for living and growing their food.
Similar House: Stonington Residence: A Contemporary Home Update With a Large Stone Wall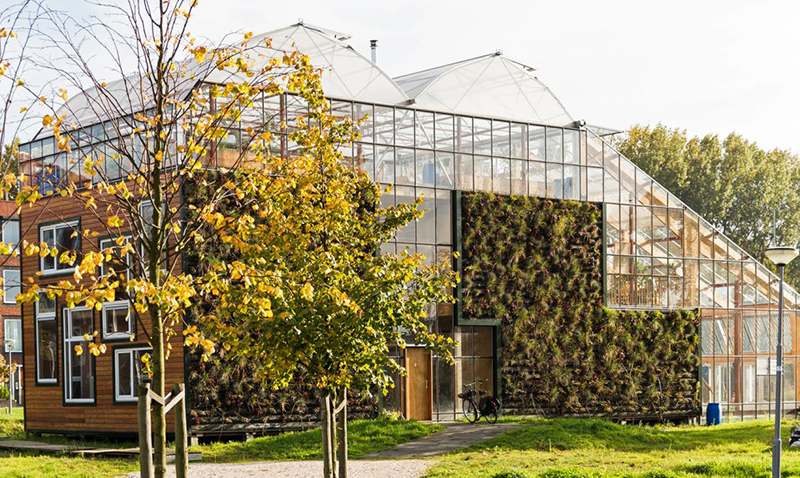 CHIBB House has ample room for the family. It has a bathroom and three bedrooms upstairs wherein each of the rooms has its own door that leads to the covered courtyard. It has a kitchen downstairs and a living room that have access to a covered terrace.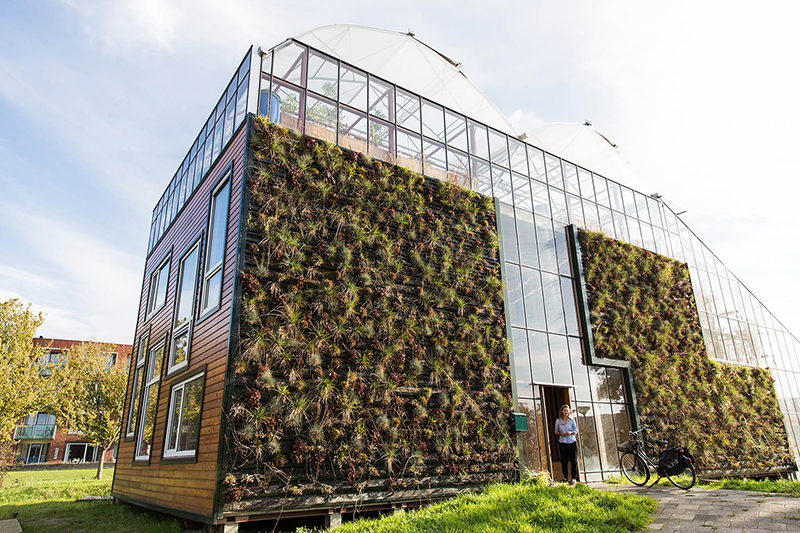 In this house, nothing goes to waste, and ensuring optimal thermal and acoustic comfort. Scholten is a botanical stylist and she is responsible for maintaining the interiors and the garden. The couple share photographs of their daily life on Greenhouse Living through their Instagram account that makes the ins and outs of this experimental life available to a large international audience.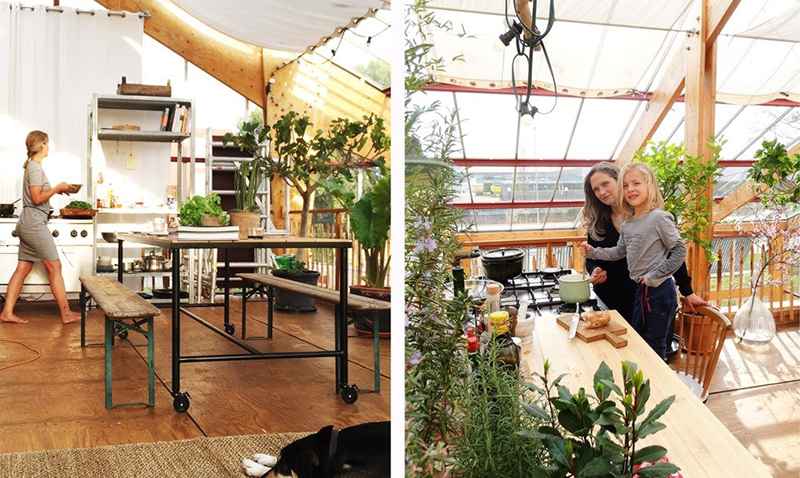 This is the dining and kitchen area of the greenhouse which has wooden furniture in it. Of course, we would expect to see furniture like that because of the concept of this house.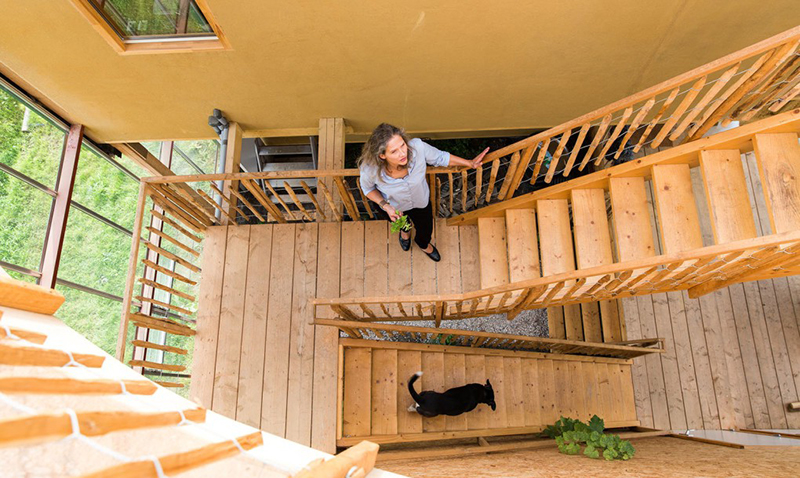 The greenhouse has a roof deck wherein all the plants grow and are taken care of. It has a wooden staircase that leads into the bedrooms and to the roof deck.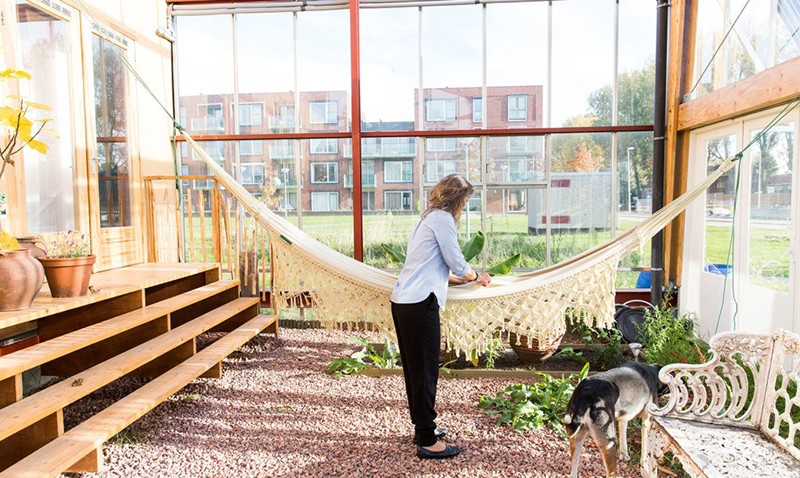 Expect the home to be filled with sunlight since it is a greenhouse. You can see here a hammock that the owners installed where they can relax with the sun's beams. It is like living outdoors while being indoors!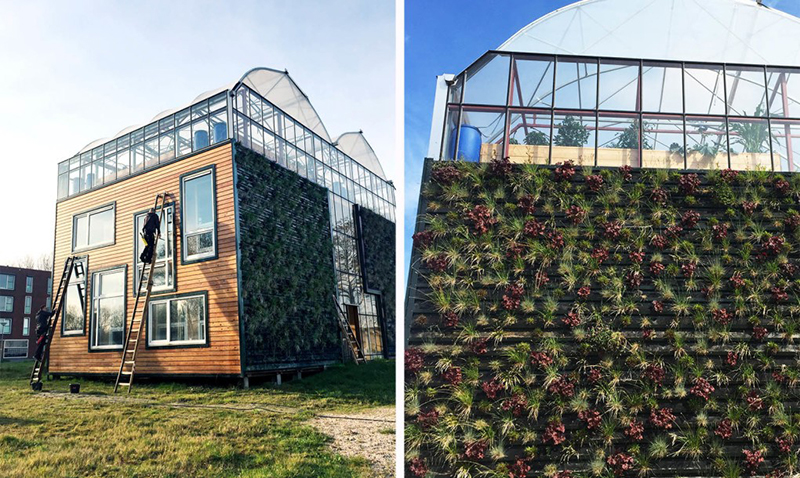 On the outside of the greenhouse is a vertical garden that provides a bee-friendly habitat, and in summer, the family intends to expand their garden from the rooftop outside.
The interior looks relaxing and sun-filled all throughout the day. It does have a layout that fits a residence and it has plants all around it.
Read Also: Canterbury Road Residence: A Home Made of Lava Stone in Australia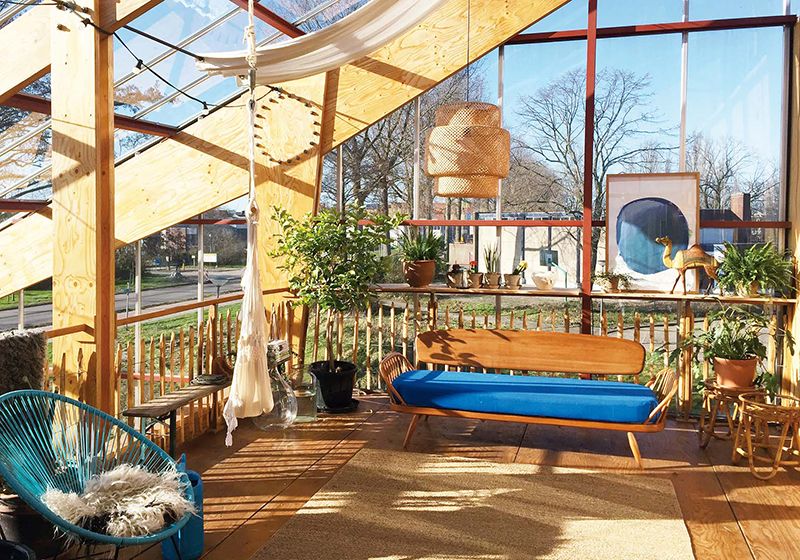 The students opted not to install solar panels in the greenhouse because of so much prior research. Hot water is being provided from a system of 100 solar-heated pipes that store water in a large buffer tank that can also be heated with a pallet stove if necessary, and the university monitors energy and temperature performance year-round.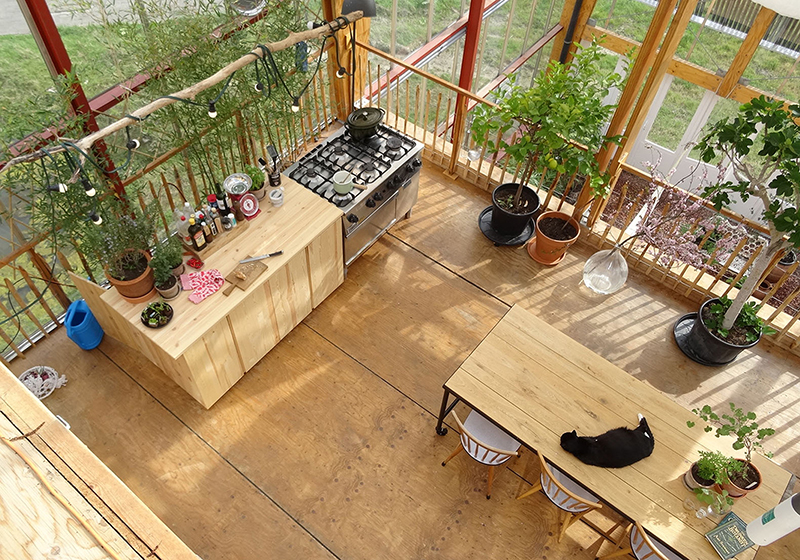 Isn't this a lovely kitchen and dining area? It sure is with all the wooden features around it. And notice that lighting too made from a branch with bulbs!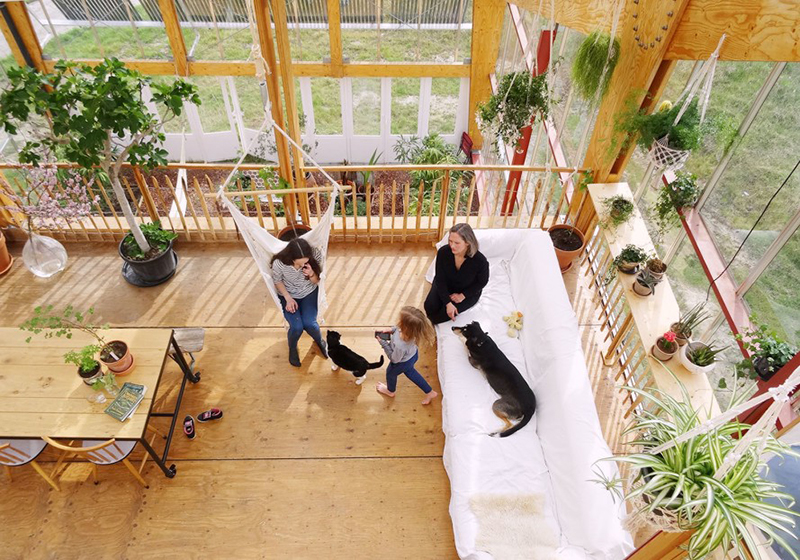 Near the dining area is a white sofa and a hammock where the family can relax and unwind. It can also be tiring to tend to plants daily, right?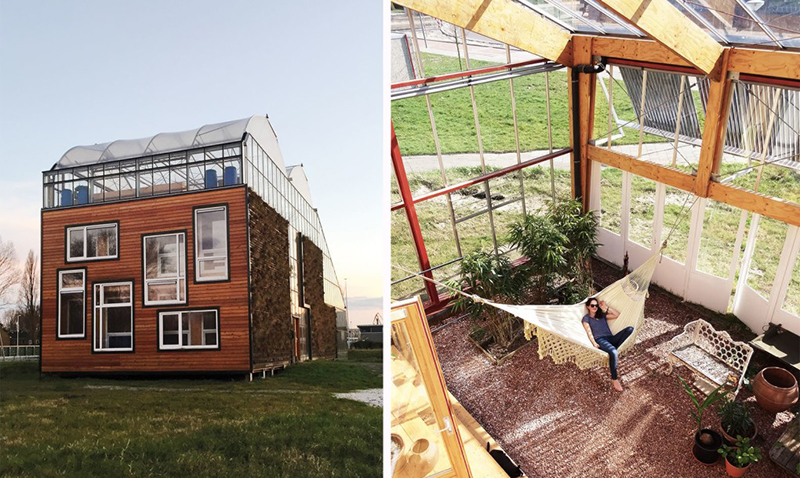 "We are faced much more with the seasons and we notice conscious the difference between bleak and cold and nice and very hot," said de Leeuw. "For us a reason not to live in a normal house in the future anymore, but to go looking for another special project to live (maybe a boat). And of course also a plus is that our children consciously experience how you can live more sustainably."
According to the student's design brief, "the CHIBB-concept aims for optimal shape, orientation and use of the sun, light, air and green. When we say optimal shape, it means that the transmission loss is limited and materials are used efficiently. The materials are reused, biobased and/or suitable for recycling. Functionalities and streams are linked. CHIBB is self sustaining in food and energy and grey water is used to hydrate the crops." I find this Greenhouse Living impressive because one could live and grow food at the same time. This means that the family could live a healthy life because they have fresh food from their very own home. Apparently, the family who currently lives in it is having a great time taking care of the plants and living in a healthy way. How about you, would you live in a greenhouse?