Enthralling Features of the Renovated Burkehill House in Vancouver, Canada
Different clients have tried to write and prepare their long list of requirements to renovate their home. They are very conscious the best details that will not just satisfy their needs but will also attract the entire neighborhood. Today, we will see how the designer creatively responded on the long list of requirements of the client. This renovated home is set in the West Coast, Vancouver Canada. This house is named as Burkehill House.
Burkehill House is displays the best and unique renovation that truly amazed the entire neighborhood. The designer made use of the LED lights that creates a very romantic mood in the interior and set a great ambiance in the exterior as well. The furniture and the accessories placed in the interior harmonized with the materials utilized in the building. Scroll down the page and enjoy the different renovated interiors and exteriors through the images below.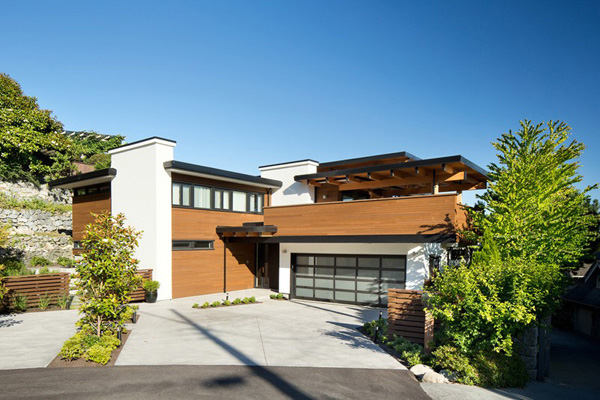 See how these materials enhance the look of the garage area as well as the entire exterior.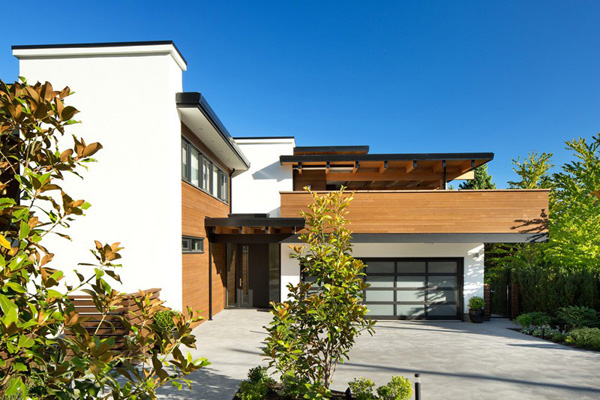 The essential part of the plants and trees in the exterior made this house livelier and lovelier, too.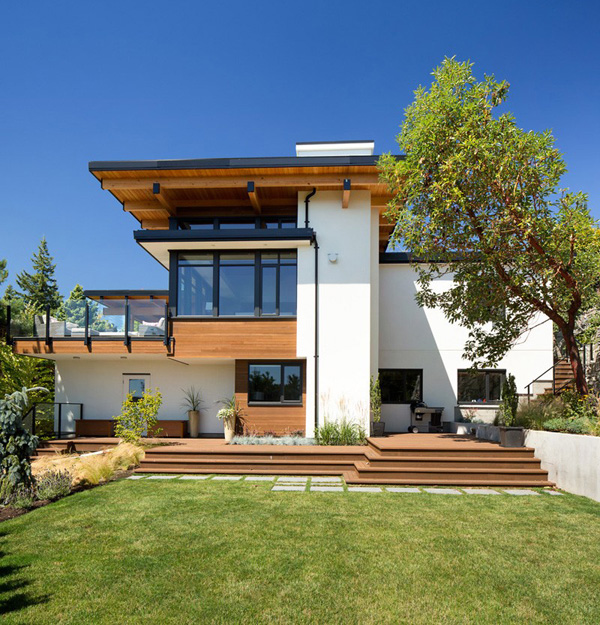 Great volumes and lines seen from the house building compliments with the landscape here.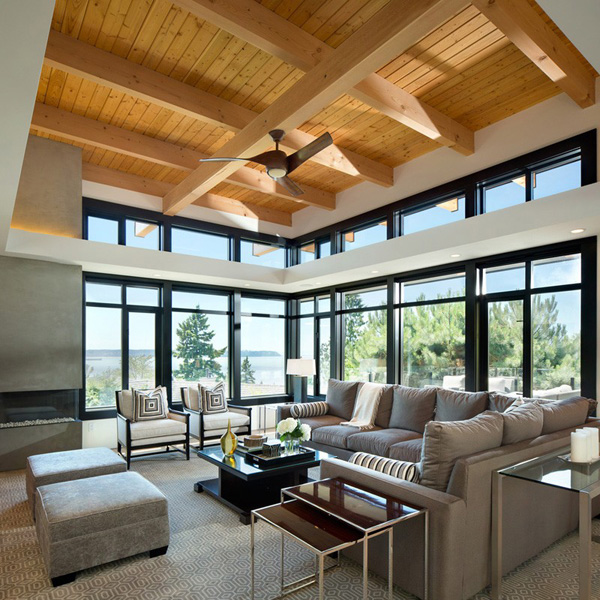 Grey colored furniture and grey tiles in the floor perfectly jives with the wooden ceilings here.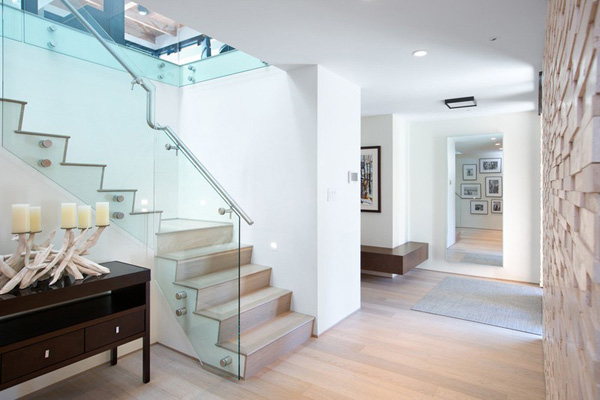 Glass materials utilized in the staircase is enough to make this area luxurious and neat.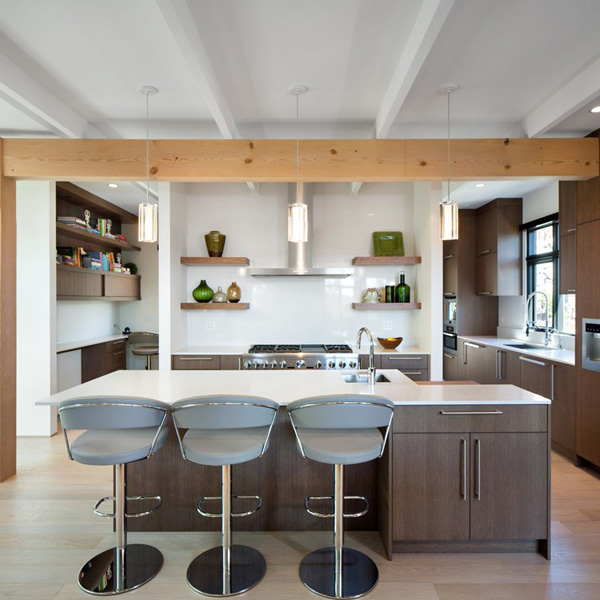 Stainless materials also jive with the wooden and smooth texture of the cabinet.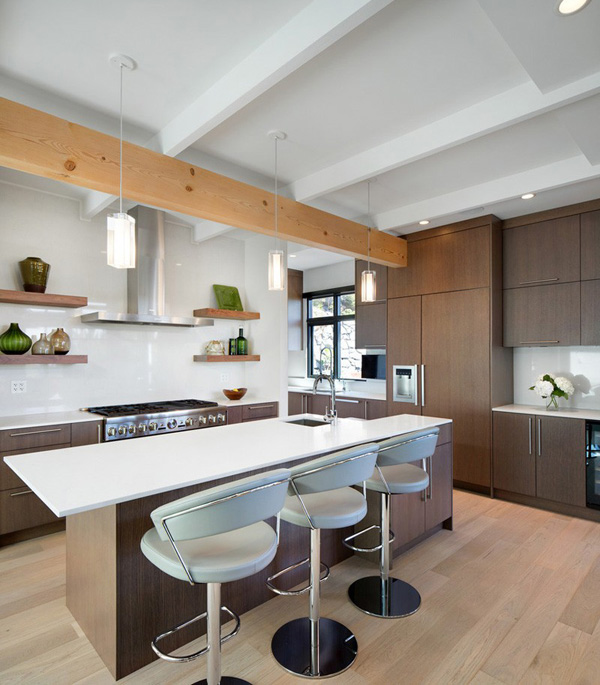 Take a look at how the designer mix and match the color and shapes of the furniture and accessories in this kitchen.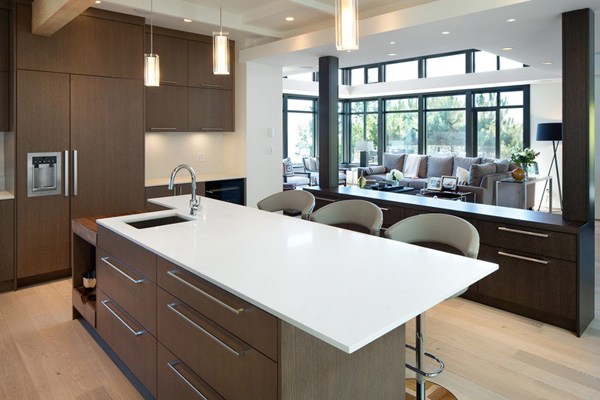 Modern table and cabinets in this kitchen emphasized its trendy and functional concept.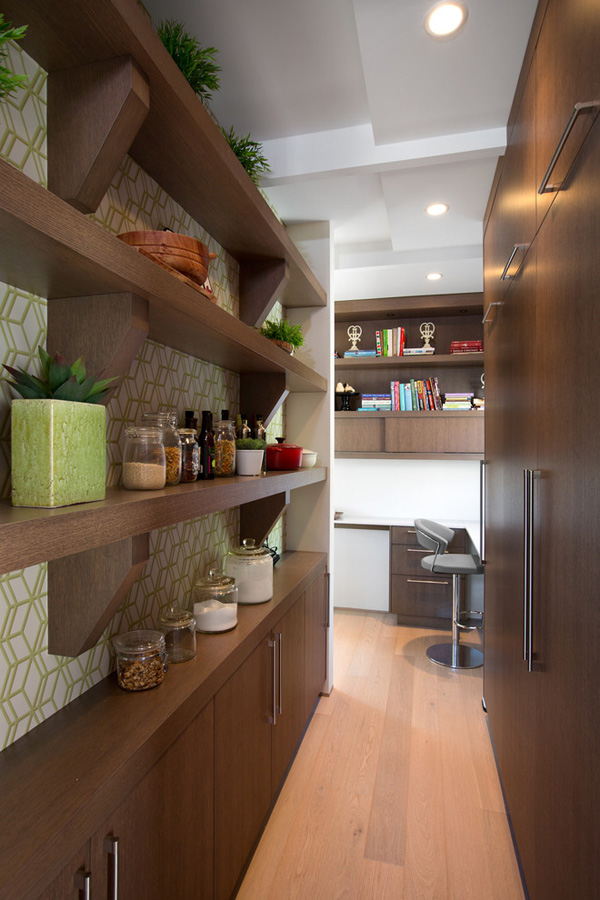 Wooden cabinets and shelves are enough to make this space charming and sophisticated.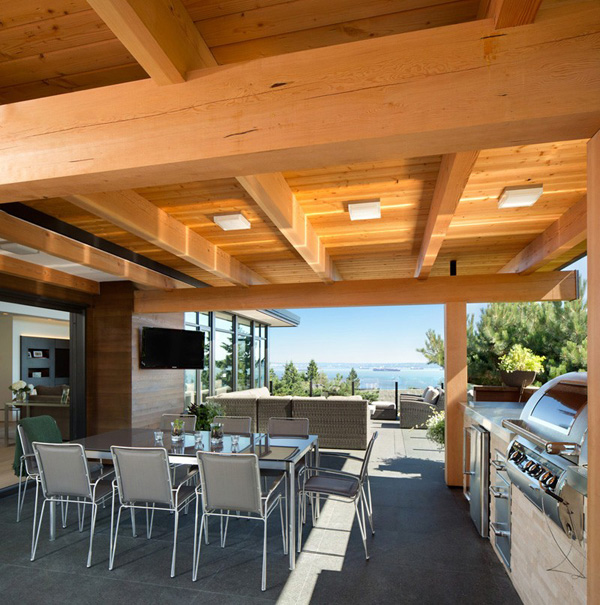 The designer also provides a dining set in the patio area to allow the client enjoy the beauty of the surroundings.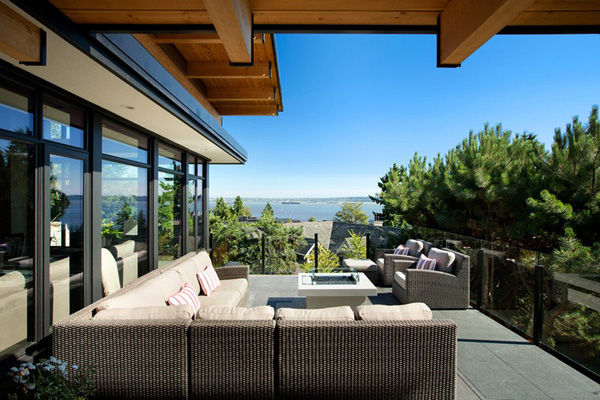 A trendy designed sofa set is well arranged in the patio where the client can fully see the panoramic views.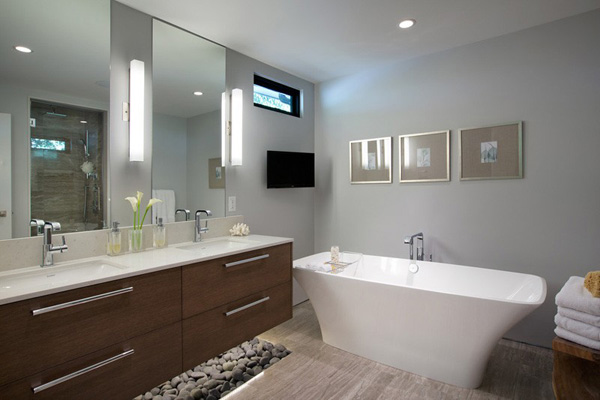 Latest designed fixtures and furniture graced the remarkable and functional bathroom.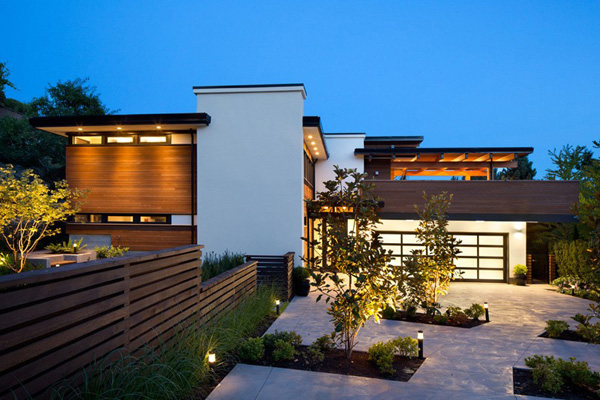 At night, the LED lights installed in the exterior may certainly fascinate not just the client but its guests, too.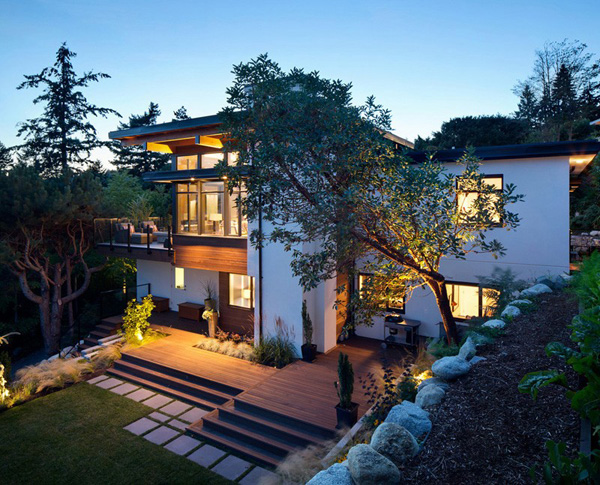 See the shapes of the stones and tiles in the landscape that certainly proves its incredible concept and style.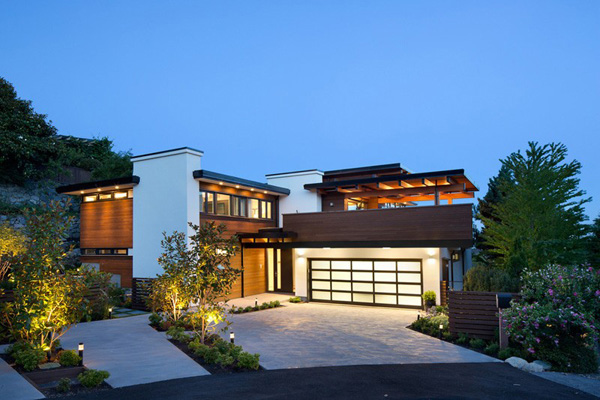 This is how the front space of the house looks like at night that extremely underlines its highlighted feature.
Set of images photographed by Ema Peter Photography are very effective in showing how the Kallweit Graham Architecture exert their efforts in making this house attractive and functional. The designer truly proves its knowledge and skills to make this house more comfortable and charming. Indeed the chosen materials as well as the selected furniture and accessories perfectly improve the interior and the outdoor spaces of the house. We hope that you find this house interesting and its features may also suit the needs of your house in the future.