Sophisticated Architectural Design of Brighton Home in Australia
Every time we dream to have a house it is not just by a having a home that is beautifully designed with materials that has high-quality (though it must also be considered) or a house that is decorated with expensive furniture and appliances. I think the most essential thing about a house is that everyone who will be dwelling in this home must experience a space that is both functional and comfortable either indoor or outdoor. And also, beautiful vistas along your homes must also be considered to experience a fresh atmosphere that flows interiorly. It is such a wonderful feeling when you get to live in a space that offers everything that you want.
Just like what this two-storey home in Meek Street, Brighton, Australia got to offer to the families who dwell in it. It is constructed in an area of 500 square meters with two living areas and four bedrooms. This home is perfect for an active family who needed their home to be a safe haven. It also offers areas where it is very suitable during entertainment of guests and friends. The ground floor of the living spaces is surrounded with views from the outdoor pool and garden areas. The overall design of this home is timeless and can be considered as a perfect place to live in.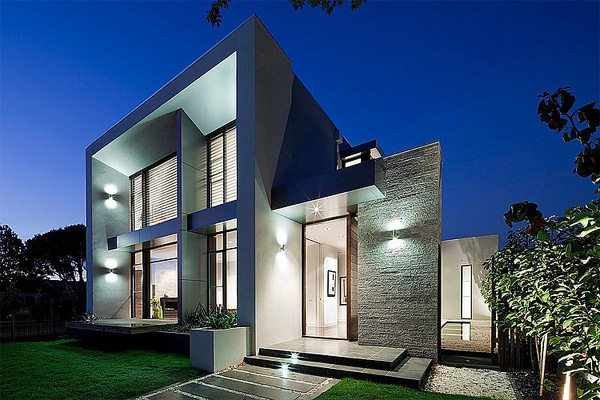 The facade of the house is defined by clean lines and shapes that is made from concrete and glass.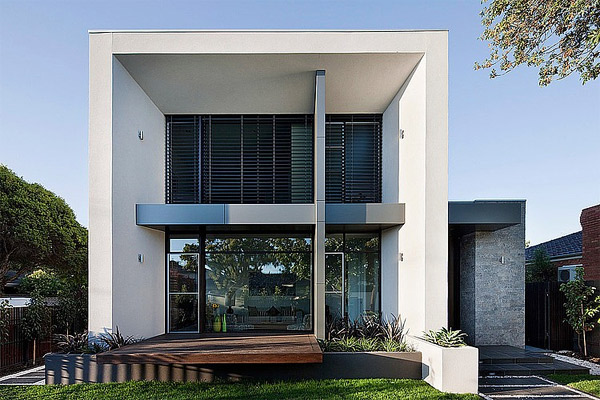 The designer wanted to have a connection between indoor and outdoor spaces separated by a glass wall.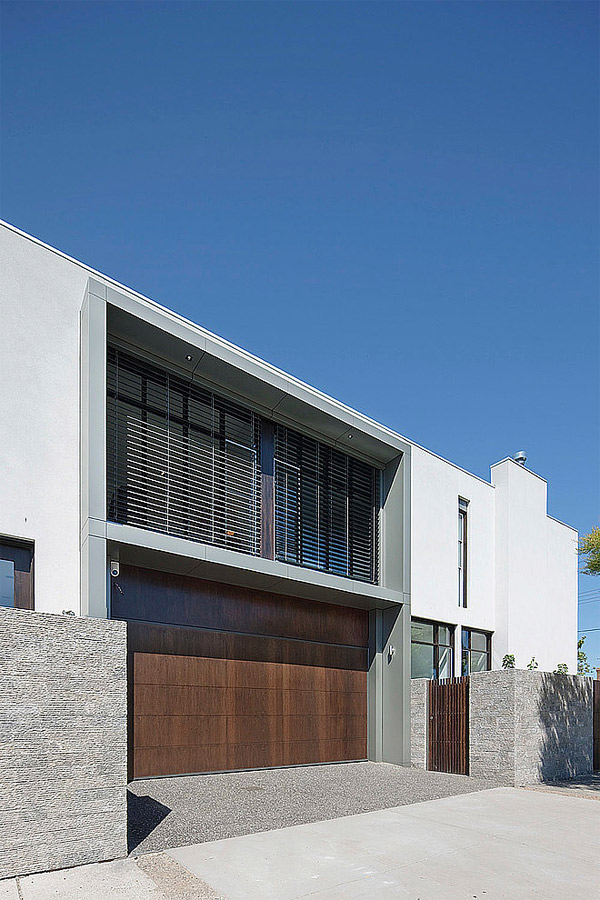 The garage is centrally located on the ground floor which has an inimitable design that get the most out of on the corner site.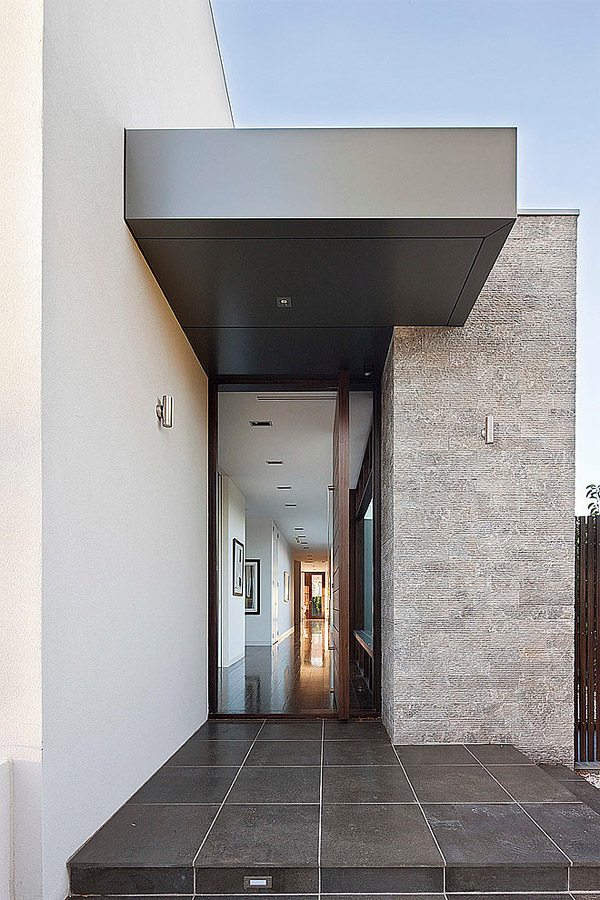 The entrance has a gallery style walk way where you can display artworks or paintings as wall decor.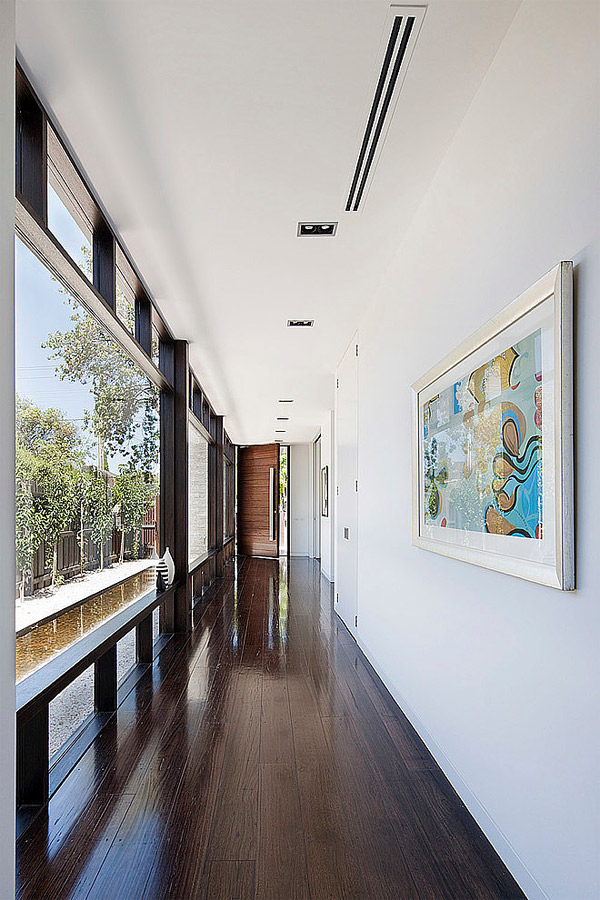 The sleek wood flooring of the entrance hallway gives an inviting presentation while the glass walls permit a day and night view from the garden with a pond.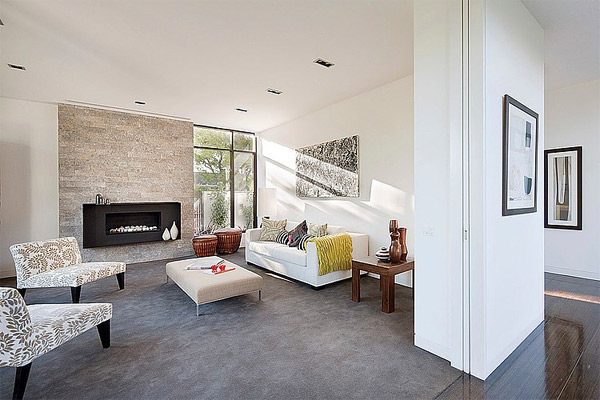 The living room looks formal, a very soothing place for your guests/visitors.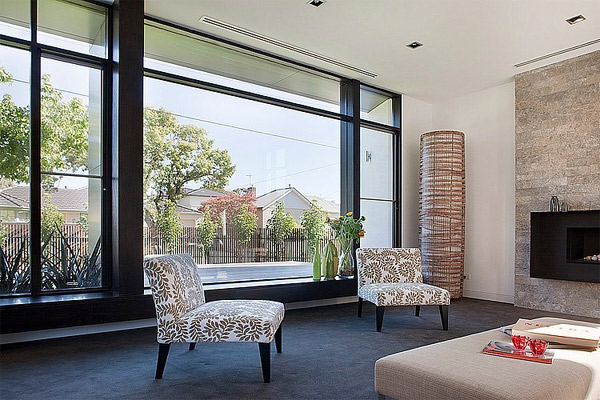 To allow more natural light inside the room it was a better idea to install glasses for walls.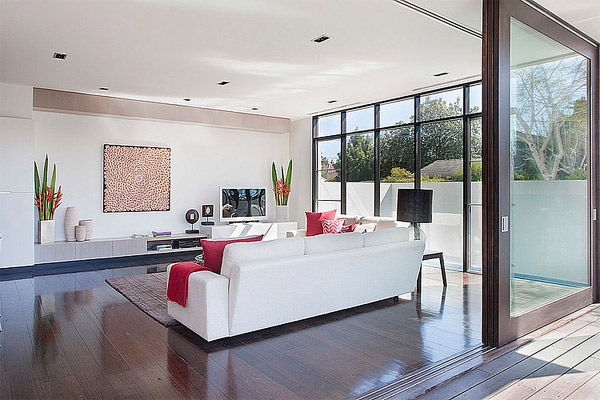 The family room elegantly is furnished with home theater appliances for a more enjoyable bonding time of the family.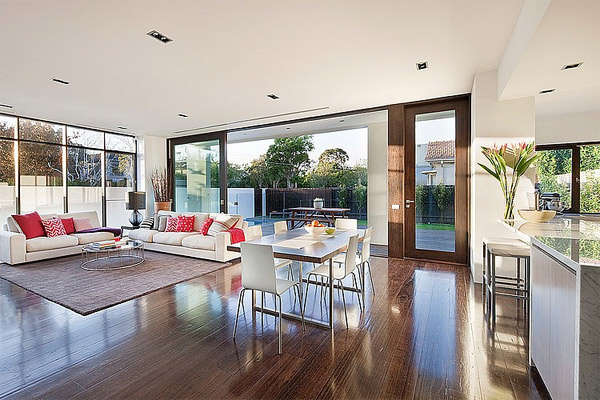 The dining room is situated in a place where it can be easily accessed from the outdoor space so that in time of gathering it would not be hard to connect.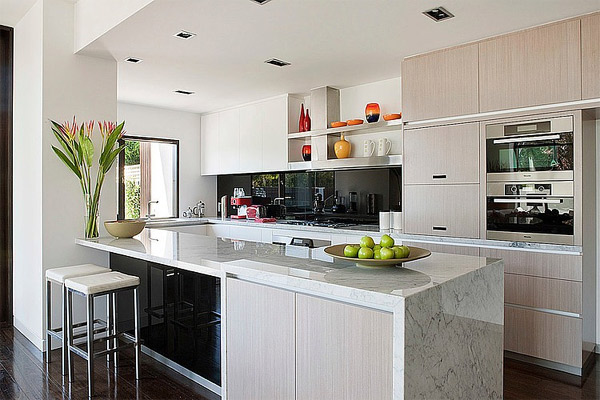 The kitchen looks neat with the use of marble for the kitchen island. And also the glass backsplash adds a sleek effect on the area.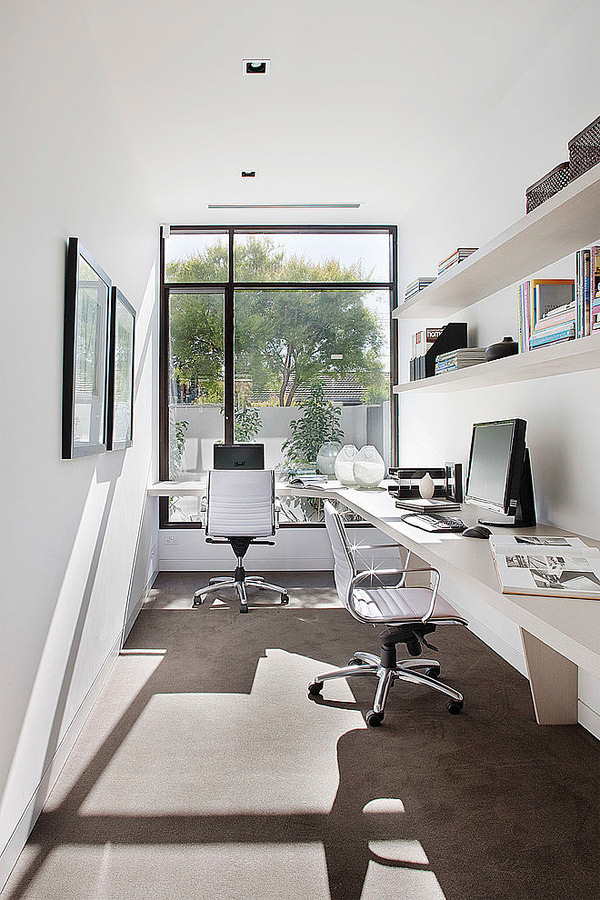 This is the home office. It is an organized place with proper installation of shelves.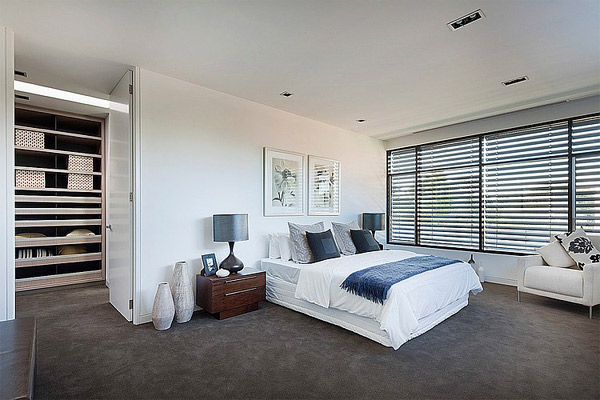 The master bedroom looks very elegant all though simple appliances are incorporated.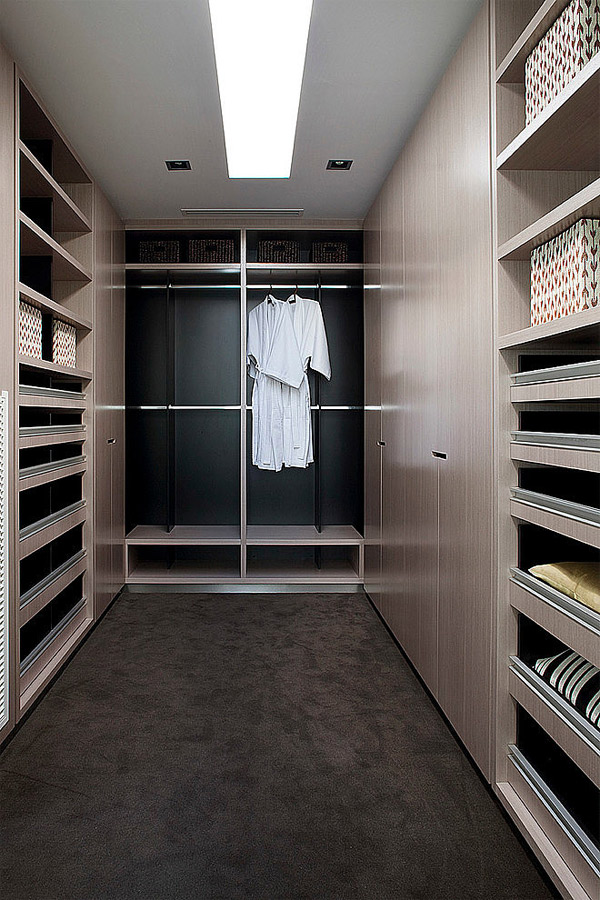 Of course, a closet would not be forgotten inside your homes. It helps you to be more organized with your stuff and things.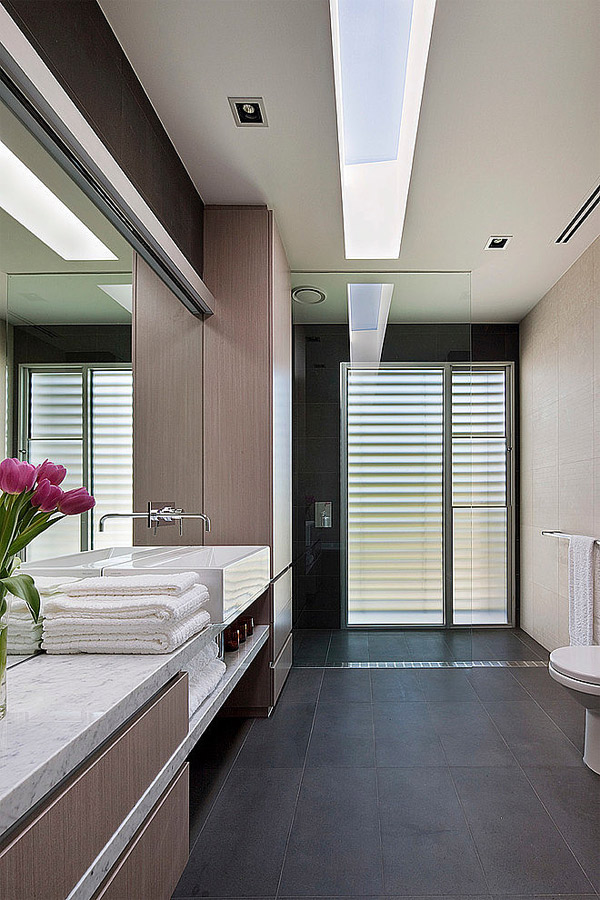 The master bath is very spacious, and surely will be a functional space for everybody.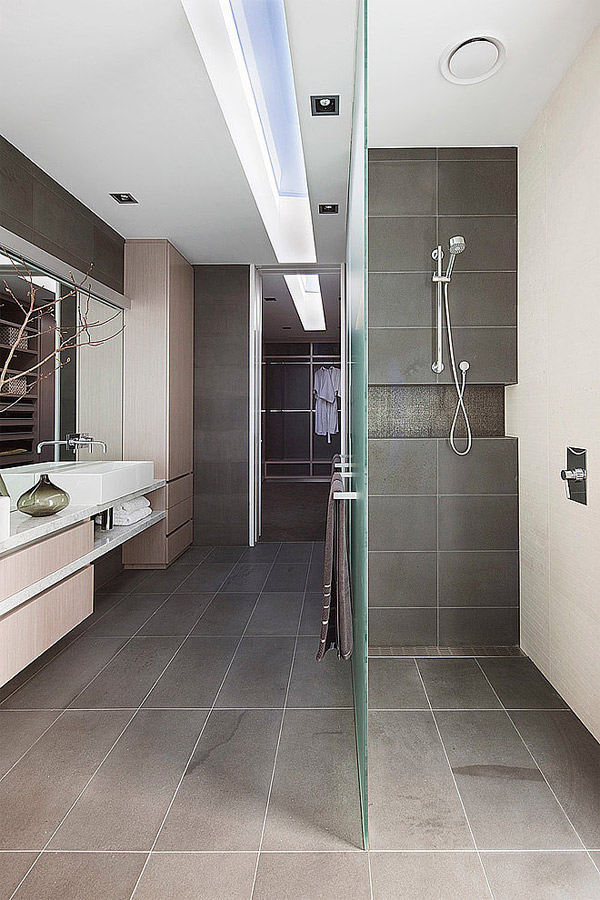 The shower area is separated with a glass, but still provides an ample space for use.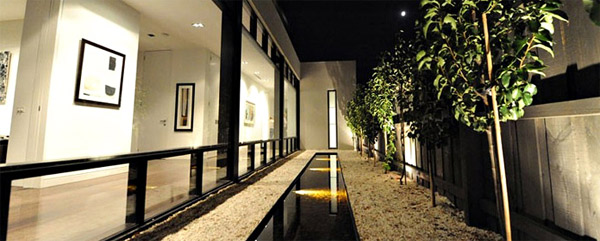 This is area will be seen along the entry. The reason why glass walls are installed is to enjoy the view that the garden offer.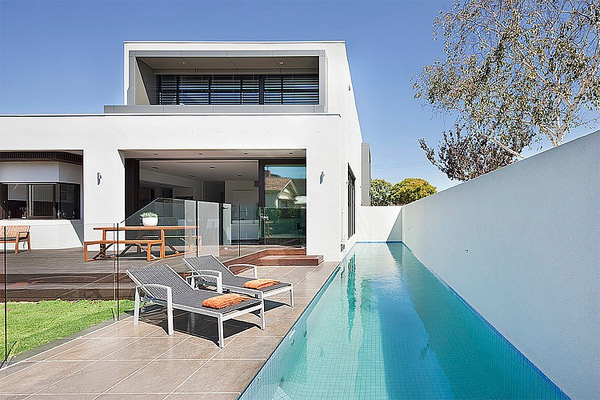 The swimming pool is situated at the left corner of the house. It is then isolated with glass fence but it still connects with other outdoor space.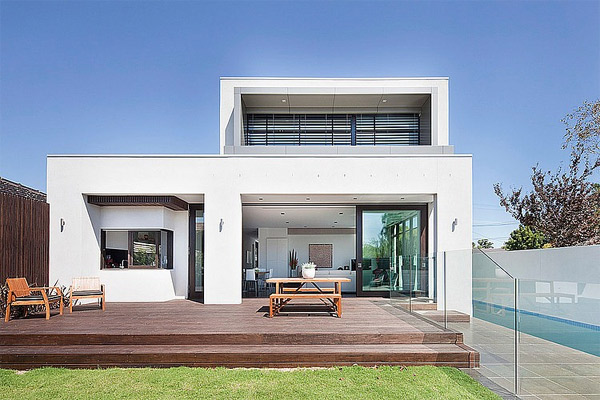 The timber deck is spacious perfect during gatherings or occasions. It offers a grand effect that fits accordingly with the design of the outdoor.
This beautiful structure is constructed by Darren Comber with a contemporary design which is very sophisticated. The design and concept of this house is what I was pointing out to you earlier. The objectives that the designer got were applied perfectly into this home. I assume by now that you would also want to have a concept like this. Well, great to know!