A Drab Apartment in Israel Gets an Airy Transformation
It always impresses me every time I see homes that are renovated and transformed into lovely homes. Being in the construction business, I have seen how empty lots were soon occupied with beautiful homes and how some dull spaces were turned into cozy homes. We have seen these in before and after photos that we have featured here on Home Design Lover. Today, we will show you another one but this doesn't have many before and after photos.
Architect Jonathan Dar and wife Nofar bought an apartment unit in Haifa, Israel and spent nine months to transform the dark space into a light and airy home. one of the goals of the homeowner of this 97square feet apartment with 3 bedrooms and 2 bathrooms is to get a good view of the trees around it and to allow more light and air into the space. I'm sure when you see the images below, you will agree with me that they were able to get the kind of dwelling they want!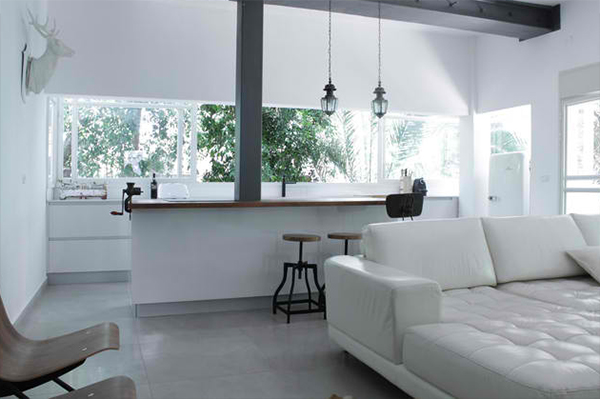 The interior uses white as the primary colors. It actually looks like modern Scandinavian for me! But the space has an industrial feel in it.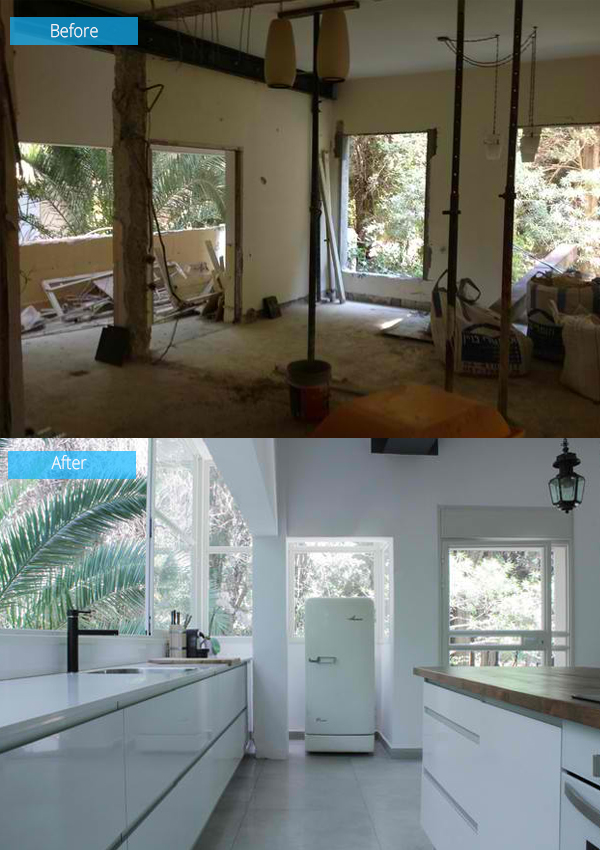 Before, it there was a porch in the area and it looked really undesirable. But after the transformation, a kitchen was added here with a laundry and storage on the side. The layout of the house was improved.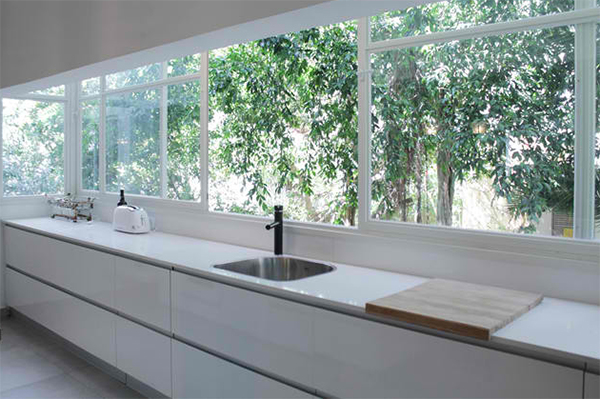 Jonathan loved everything green and he wanted to see the trees from the neighbors through large windows.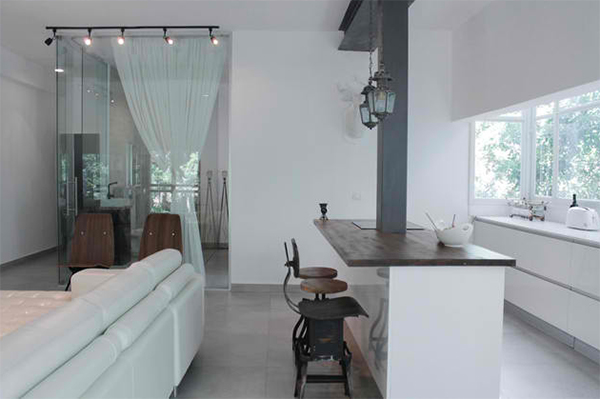 The original beams were retained giving the space an industrial look. For the countertops, solid wood slabs were used with darker stains.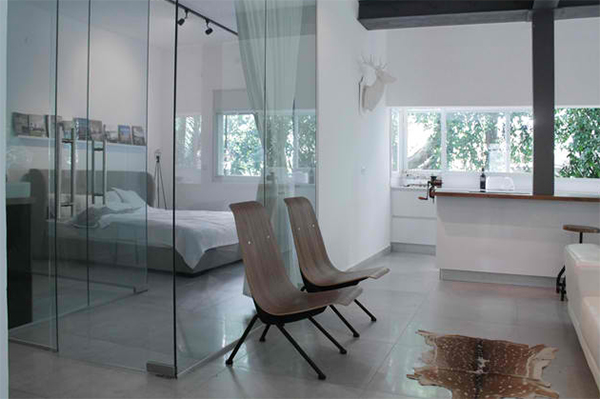 Near the entrance, you will see a glass-enclosed master suite with a curtain than can cover the glass when privacy is needed.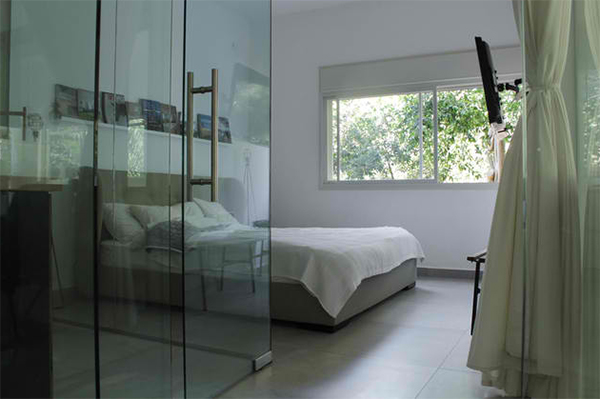 Above the bed are shelves with magazines which is a good way to use that space. You can also see here a television that can be turned towards the bathroom.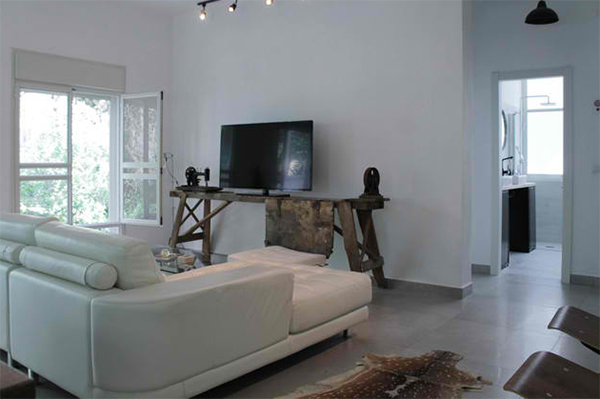 The home has many vintage pieces in it just like what we can see here. An old worktable was used as a TV console.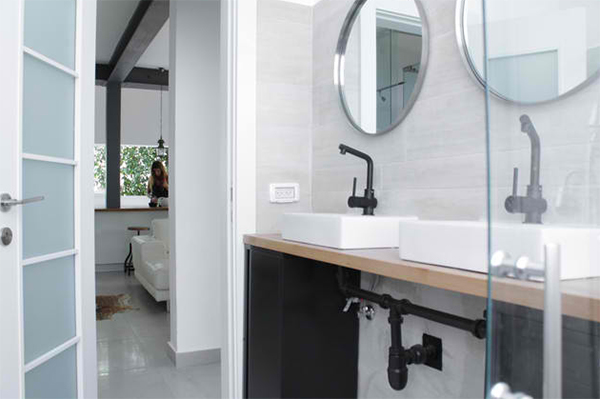 Black fixtures and pipes are used in the bathroom adding to the industrial look of the area.
The walk-in wardrobe was once a kitchen. It also retained that industrial feel with plumbing pipes as clothing racks.
What the owners didn't know is that there is something they will discover during the demolition. Aside from the space they were working in, there is also a basement which Jonathan Dar and wife might turn into a studio soon.