20 Different Exterior Designs of Country Homes
Country Homes serves as summer houses, vacation house or just simply a home away from the city bustles. They are mostly designed to be comfortable and cosy. They usually have an exterior made of wood, with large-panelled windows. Some though are mostly made of stone or bricks with chimneys and a fire place. Nevertheless, country homes, whatever the style are mostly preferred to those who love the traditional because of its elegant craftsmanship applied on every detail.
So, today we are featuring a collection of Country Homes. These homes ranged from French inspired estates to lake houses and cottages. Our collection ranged from large houses to small and comfortable ones. We hope to be able to help you decide what kind of country home will be suitable for your family in these 20 Different Exterior Designs of Country Homes. Enjoy!
Country House Inside the City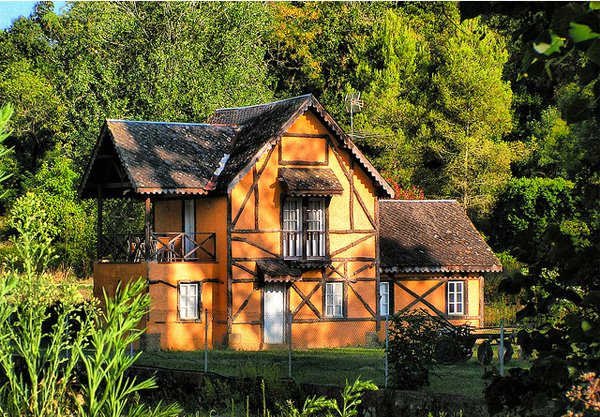 An attractive country house inside of the Agrarian School of Coimbra, with plush greenery and a warm and welcoming glow.
French Country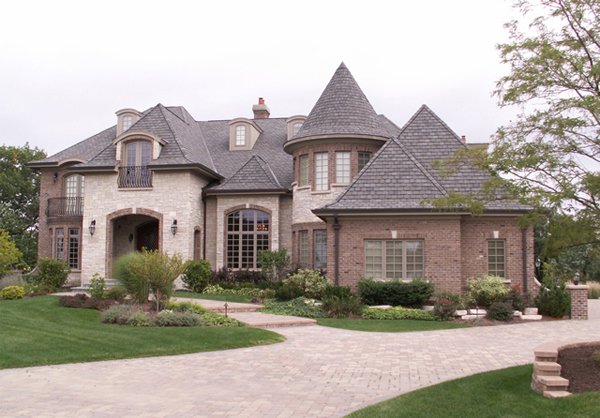 This french country home has its own elegance and formality. With an expansive drive way and large windows, which are common in french inspired homes.
Happy Hollow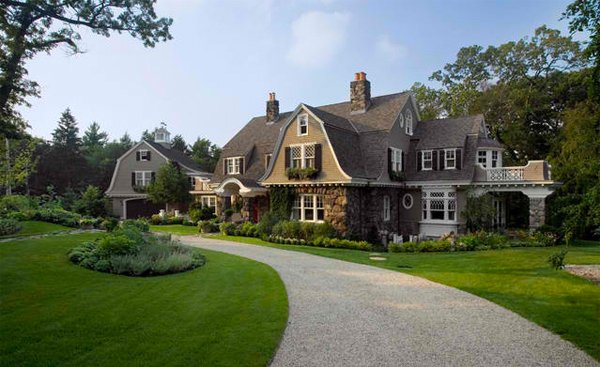 A 1901 stone ang shingle grambler transformed into a comfortable english cottage with beige exterior and dark comfortable looking shutters and arched round windows.
Landmark Builders – Custom Home Builder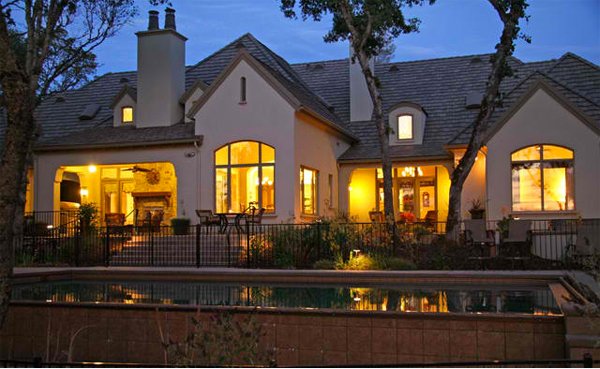 Another french inspired country style home with a raised fenced in pool.
Woodland Point Carriage House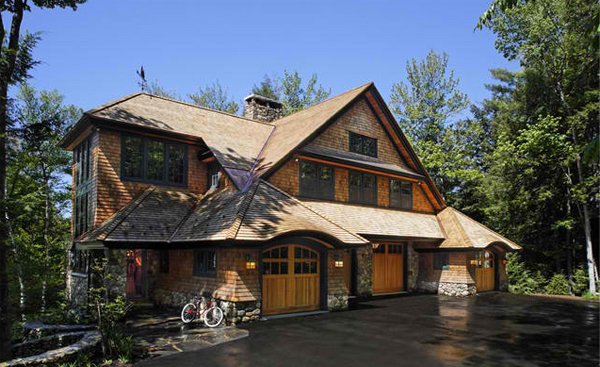 A carriage house designed by Deirdre Sheerr-Gross AIA of Sheerr-White Residential Architects. Photograph taken by Carl Vernlund.
Private Residences – Country French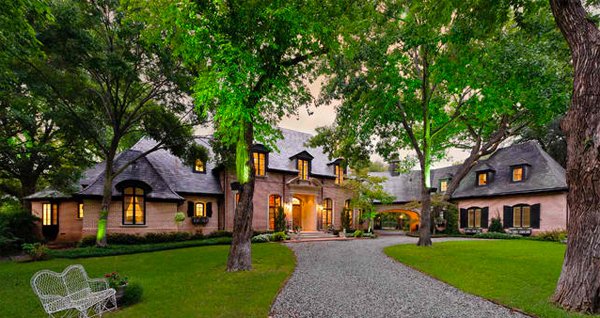 This country house has an arch drive through, arch front door, a brick exterior and surrounded with trees giving an elegant feel to the house.
Cozy and adorable Guest Cottage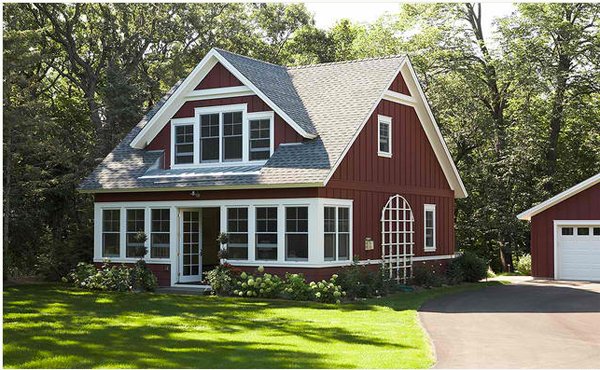 A red farm house with white trims and a gray roof making it look cozy and perfect for vacations.
Lakeside Exterior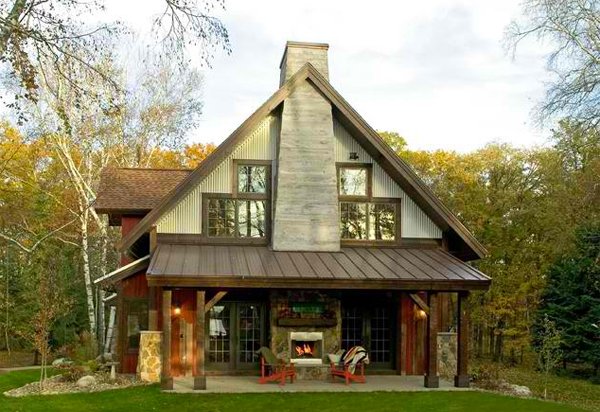 This country home with an outdoor fireplace and a large exterior chimney great for relaxing on those red chairs on the patio.
Lake O'Brien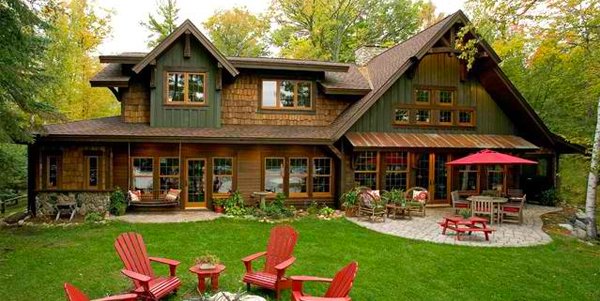 A country home made with wooden exterior and an outdoor patio complete with outdoor fire pit for outdoor living, especially during the summer.
Lake Country Builders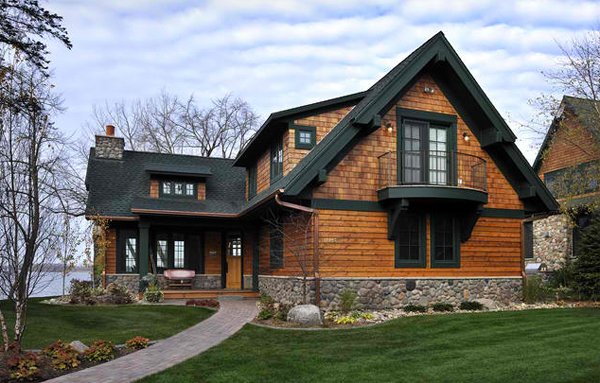 A comfortable looking cottage home with a covered porch and dark green roof, with a cute balcony on the second floor perfect for star gazing at night.
Exterior Lakeside Angle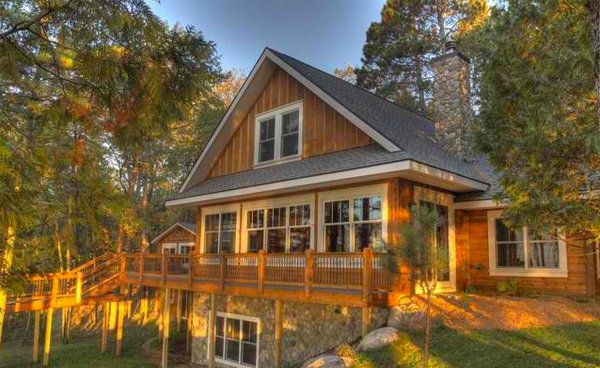 This country home gives us the whole idea of how a lake house should be. With a wooden exterior with white french doors, and a deck made of wood with railings having a cozy feel to the place.
Tubbs Residence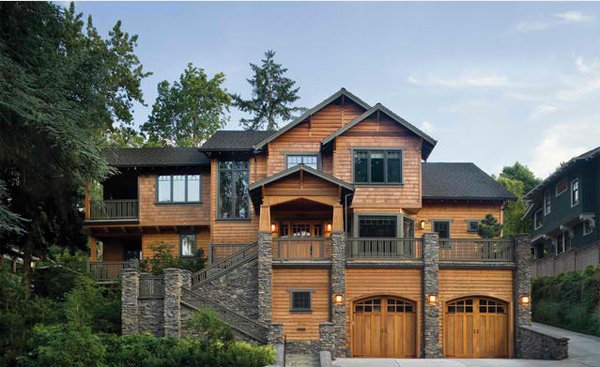 A gorgeous country home with a lovely front porch decorated with bricks, large airy windows, and the exterior of the house made of wood having a traditional look to the place.
Living Stone Construction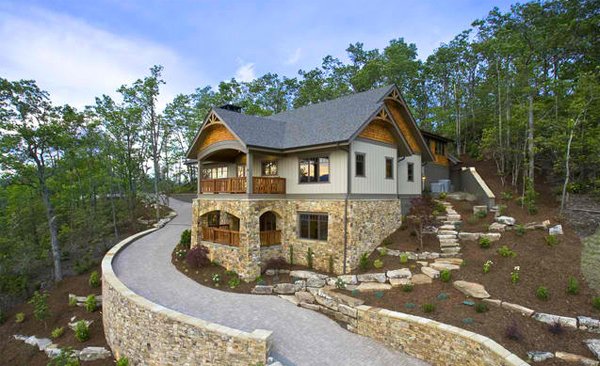 A beautiful country home that looks like it is sitting on top of a hill, with brick stone winding driveway and a lovely garden. The exterior of the house has a nice combination of wood facade on the upper part, and stone on the lower area, making it seem strong, with an elegant look at the same time.
Our Work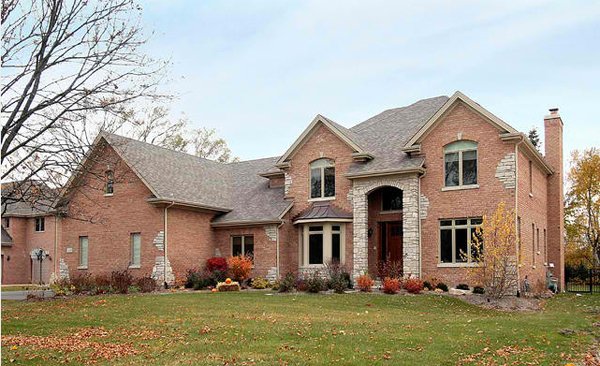 Another country home located in Chicago. With a brick exterior and large windows, designed by Greenview Builders and Cabinetry Designers, Inc.
New Construction Homes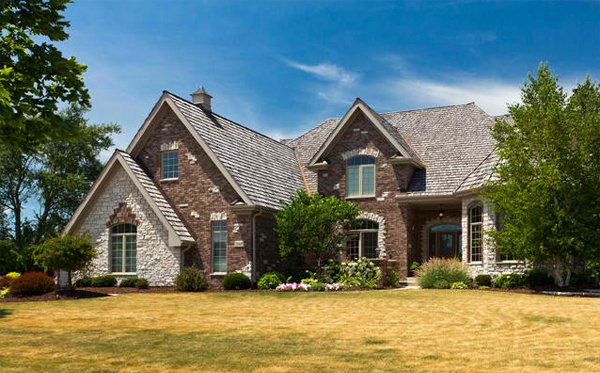 This country home is made with stone and brick for it's exterior. The french windows added to the design making it look ideal for a home in the country.
Lakeside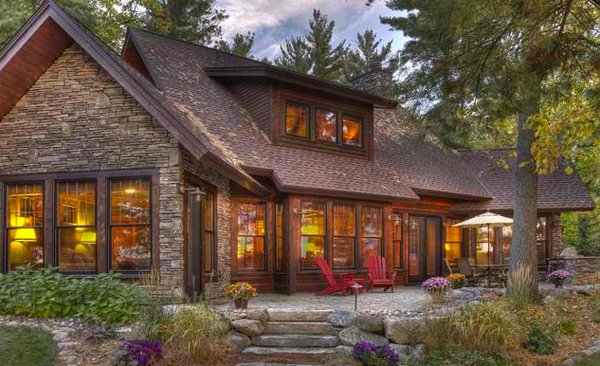 With walls made of large windows and brick exterior and a cute stone patio, this country home just seems perfect especially in the country or near a lake.
Lakeside Exterior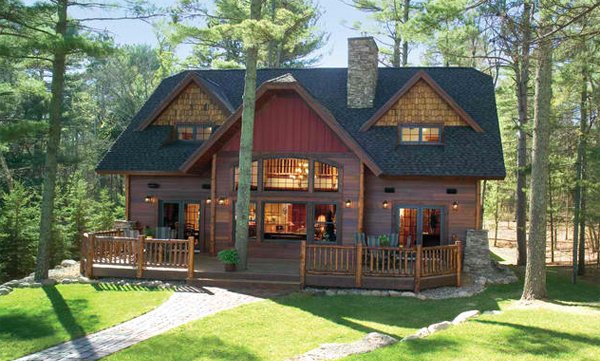 A traditional looking log house with a wood banister around the patio, door in the center and an exterior made of wood and a dark green roof. Isn't it adorable?
Thistlecroft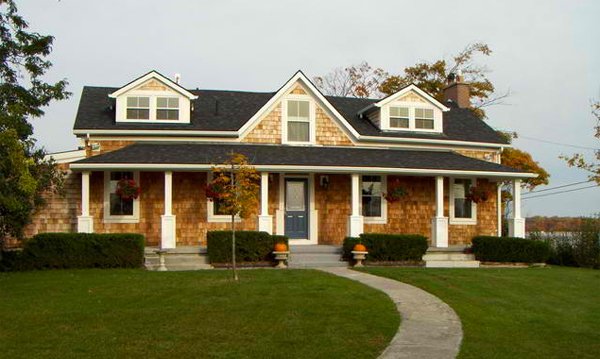 A 1800 century home renovated by Daniel Thomas construction Ltd. They installed a front roof on the porch, vaulted and finish with white-washed beveled pine.
New Country French Cottage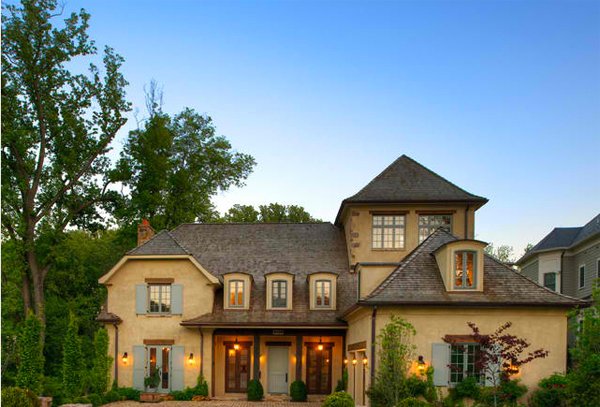 A country french cottage with cobblestone court yard, wood beams on the windows and a warm color on the exterior and a beautiful landscape making it look enviting. It just seems the perfect French cottage.
Bereco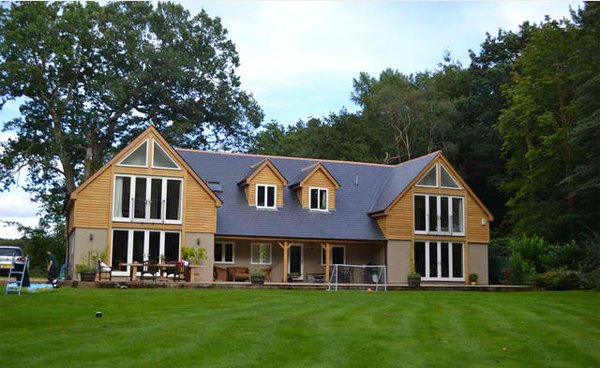 A combination of blue and orange exterior, wooden walls and large white windows, this home is perfect for large estates in the countryside.
Family members always make a house into a home, whatever and wherever it is. It is always up to the individual how to make it as comfortable as it could get. Country houses will never be out of style. We know you enjoyed the homes we featured above. But if you prefer modern homes, you can take a look at our round-up for that.