15 Pretty and Enchanting Girls Themed Bedroom Designs
Every little girls dream is to have a whimsical room where she can be whatever she wants to be. A princess on her favorite Disney movie or a fairy in a magical forest is something your little darling may fancy about. And to be able to play these roles round the clock in her slumber chamber would be a dream come true.
As parents, dressing your little princess' room is something we do not want to go easy on. It should not be underestimated and should be given focus and time. Think about the decorations you want to put in your daughter's room. Do you want to go all pink in her bedroom or choose a color palette that is not too girly and can easily be used when she grows up to be a teenager or a young adult. Or you could go for a themed bedroom design. A themed bedroom design is quite easy to do. First, you should consult your little girl as to what specific theme to work on. They already have their likes and dislikes and children nowadays are vocal about it and are very expressive. So let us not forget to involve them in this exciting project of creating their own bedroom design. We have just what you need to get you started, 15 girls themed bedroom designs to turn your little pea's room into an enchanting and playful retreat.
Hello Kitty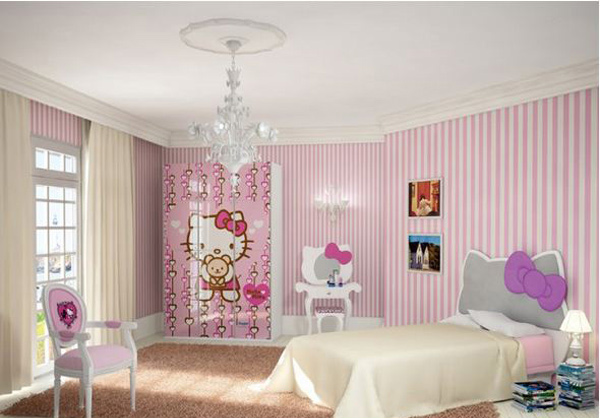 Ballerina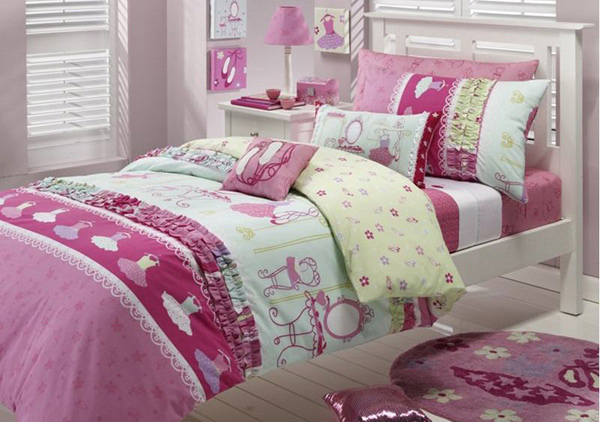 Princess Themed Bedroom Fairmont Homes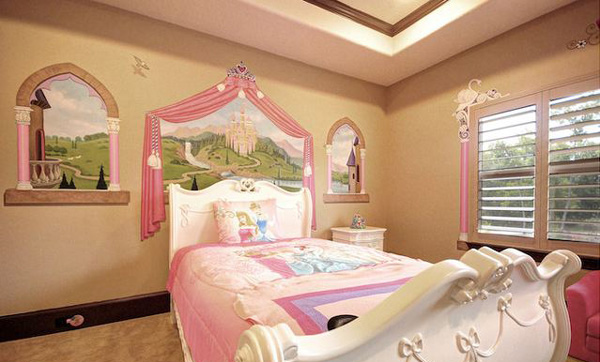 Ribbon Themed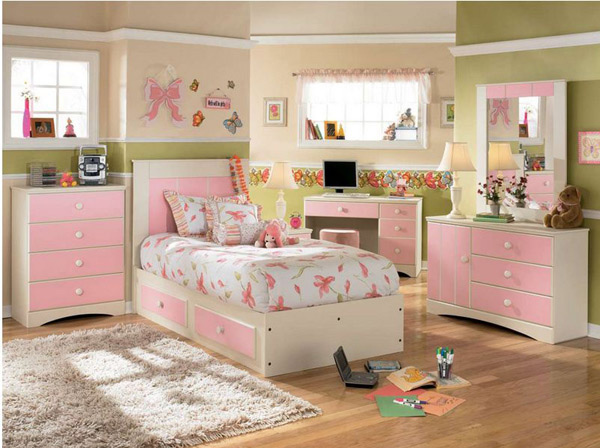 King Triton's Palace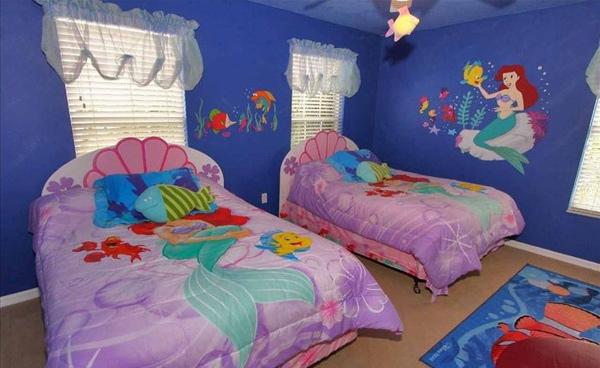 Cinderella and Tinkerbell Bedroom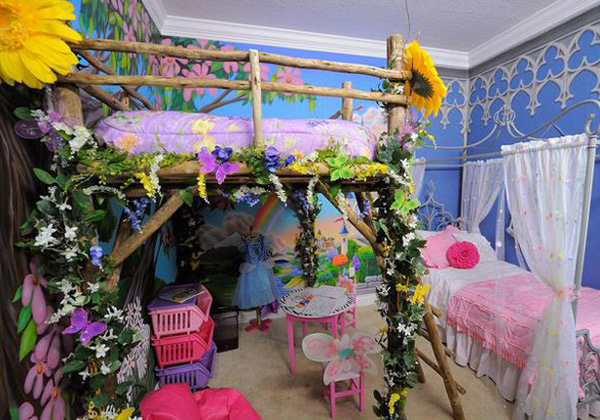 Dora The Explorer Bedroom
Lalaloopsy Themed
Minnie Mouse for Girls Room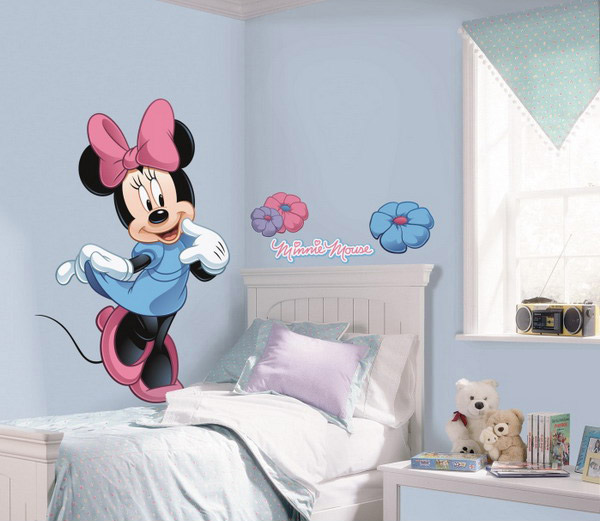 Stars Theme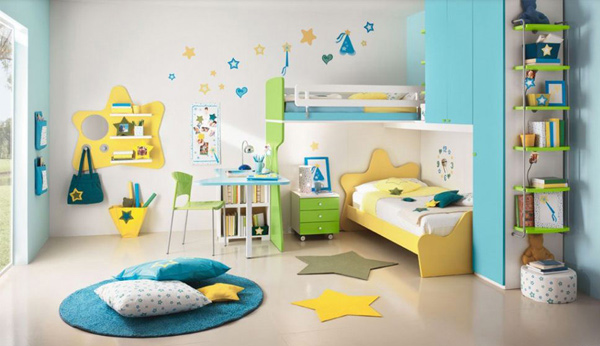 Fairytale Cottage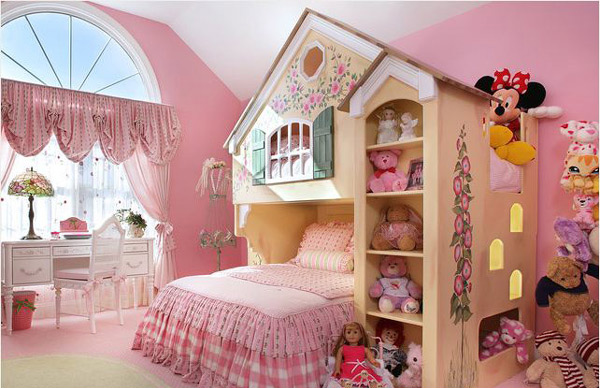 Lolita Pink Bedroom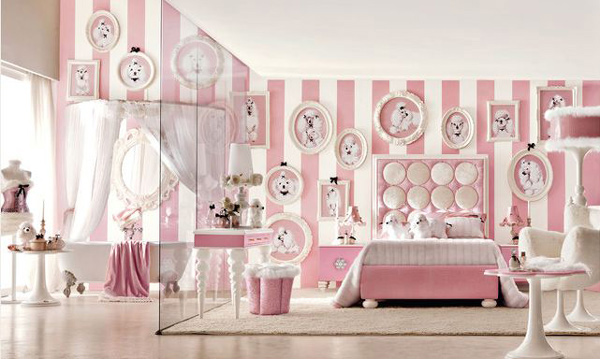 Winnie The Pooh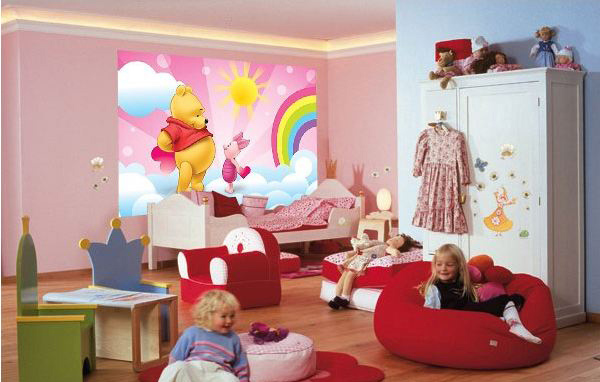 Barbie Glam Bedroom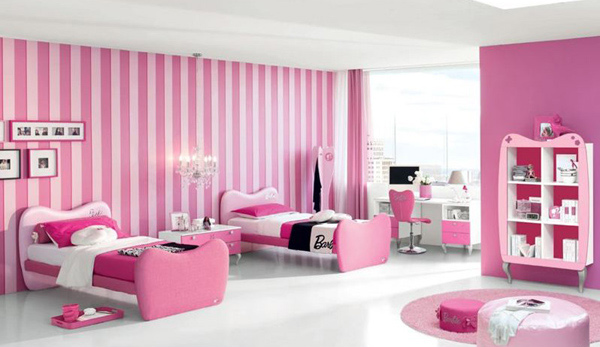 Disney Princess Bedroom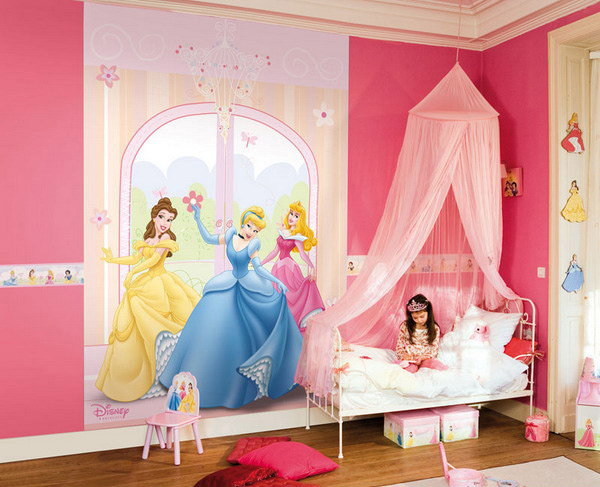 It is fun and certainly enjoyable to come up with unique and lovely themes for your daughters' bedroom. The more personalized it is the more appealing it will become to your child. Widen your imagination and be creative. Involve your child in decorating her own bedroom. Know her likes and dislikes. It is very important to put into considerations the things that she wants to see in her own bedroom. Make sure to make it as comfortable and as exciting as she wants it to be. If you are going to work with a budget we suggest you check the online shops that offer discounts and great customized bedroom decorations. You could also shop at any nearby retail stores that may have the decorations you want in your little girl's bedroom. So good luck in picking a theme and we hope we had given you a good start.