How to Design Bedroom Walls with Polka Dots and Circles
It would indeed be fun if the bedroom has other exciting elements in it. You can see a variety of ways on how a bedroom's look can be enhanced. One way could be adding polka dots and circles. It will look even more lovely and lively if these circles have beautiful happy colors. There are different ways to do that and you can see it from the bedroom interiors that we are about to show you.
Adding circles and polka dots can be done by using wall decals, wallpapers or stencils. These could be solid circles or outlines. Whatever you use, they will still come out beautiful. It will be easier to understand this if you get to see the images of bedrooms with polka dots and circles below. Take a look at them and you'll surely get ideas on what to do with your bedroom walls.
Ashton Woods Atlanta Bedrooms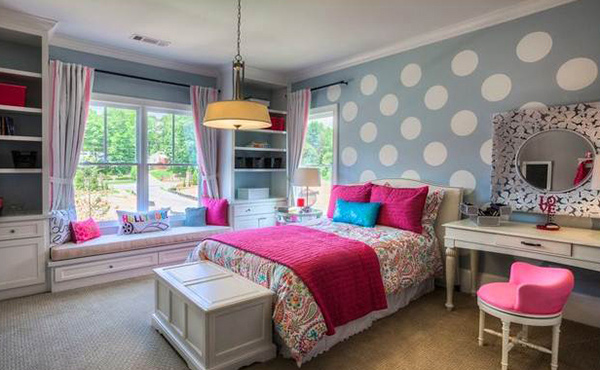 Who would not love this bedroom wall accent? It is simple but it does bring in a lot of appeal to the space moving away from boring to lively!
The Ramble 2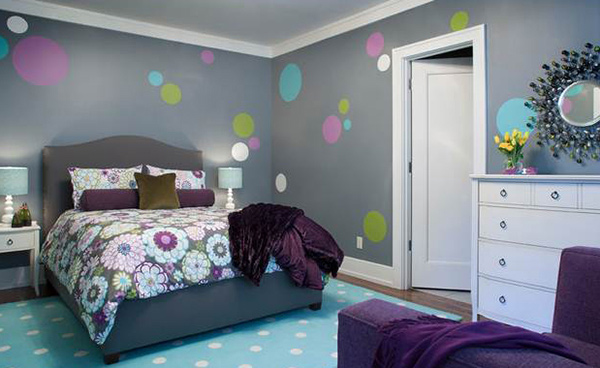 The colors on the bedroom walls create the ability to transition allowing the eyes to move around the house while getting enough doses of fun!
Italian Style in Newport Coast, California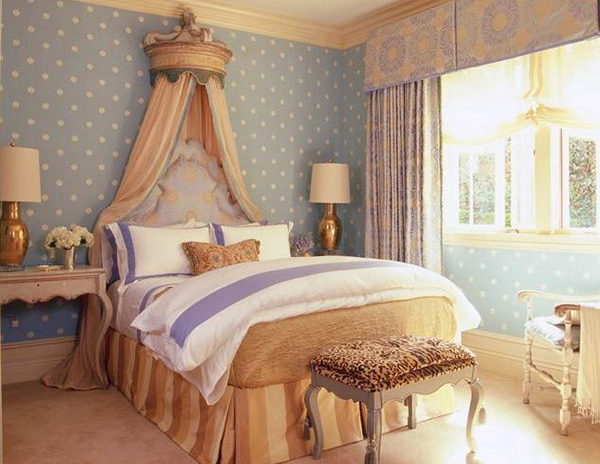 An Italian traditional bedroom with subtle luxurious touches looked even more dashing with the polkas on the wall.
Anita Roll Bedroom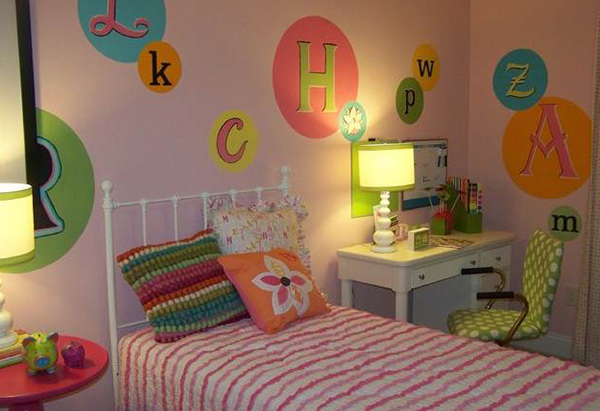 A bright and cheerful bedroom that has circles on the walls with some letters on it. That lime green chair is a perfect match to the space!
MPD London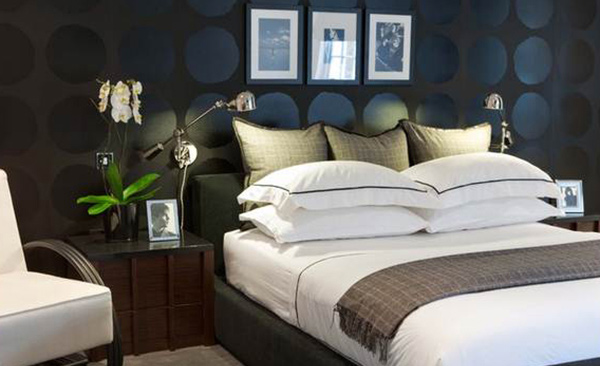 You can also opt to add circles that seems to hide in your wall by using colors that are close to each other just like what is used in this bedroom.
Go Wild Zebra Print Wall Decals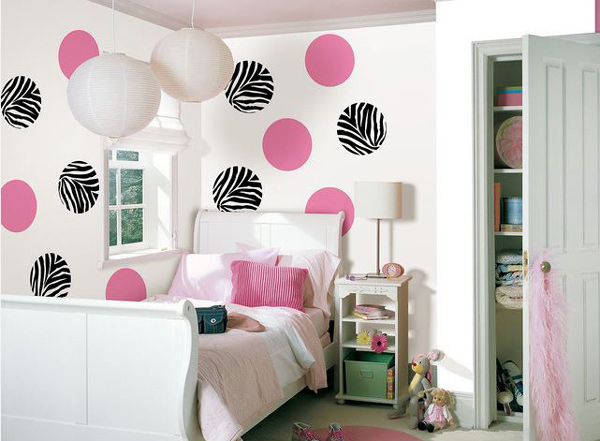 Look at what theses wall decals did to the bedroom! A sassy bedroom popped out making it perfect for a teenager!
California Family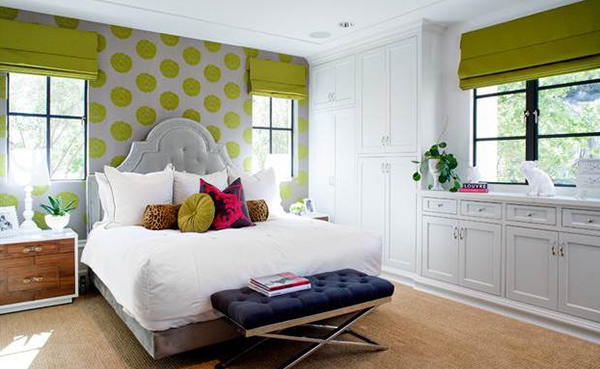 If you have a thing for green, this bedroom will make you jump with joy as it simply added polka dots on the wall to add more zest into it.
Dramatic Contemporary Bedroom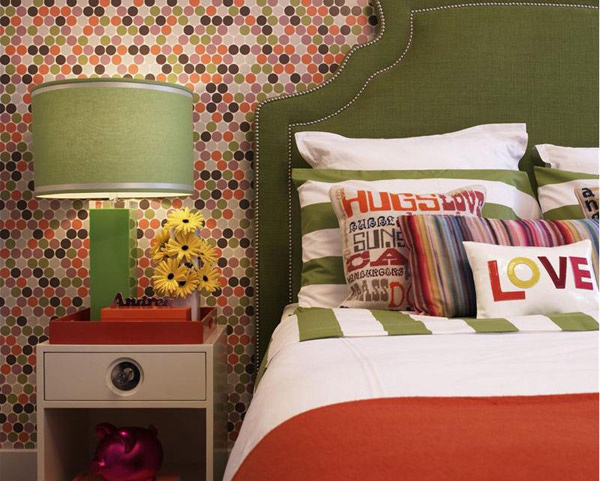 The muted colors of this bedroom bring in that retro feel especially the dots on the walls which look like static molecules!
Swedish Bedroom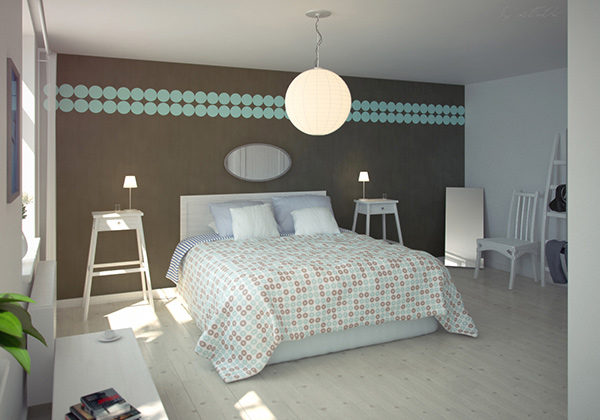 If you choose to use circles on just a small part of the wall, you can try this idea.
Condo Master Bedroom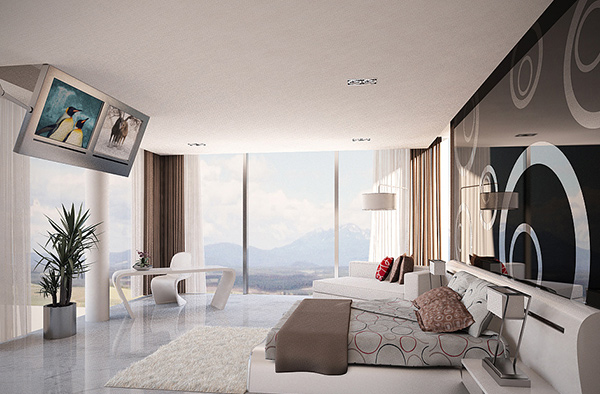 Totally modern! How about a glass etching on circles for one side of the wall? That'll do the job!
Stone Residence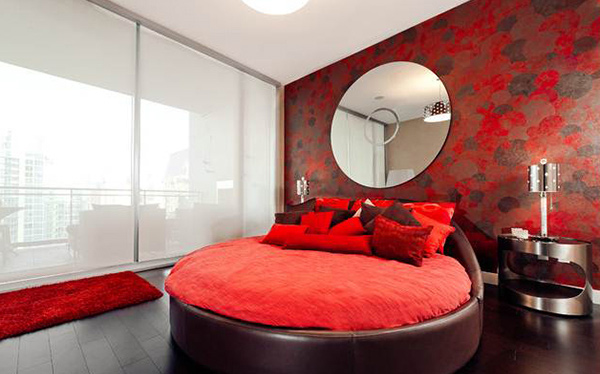 The luscious red color of the bed gives off a romantic aura especially with the background of overlapping circles.
Jane Lockhart Interior Design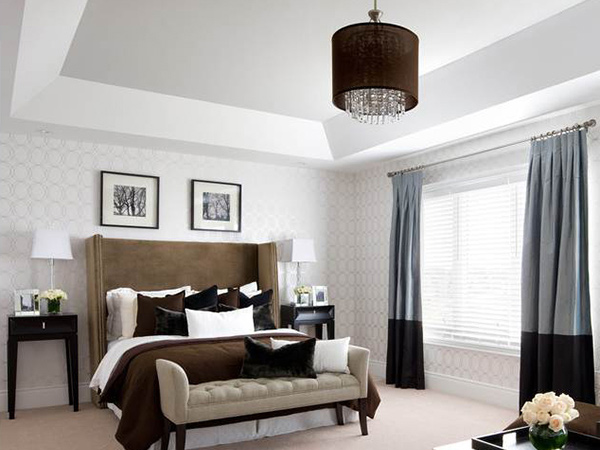 One way of adding polka dots while maintaining a simple muted aura is by doing it this way!
Time Square Pied-a-Terre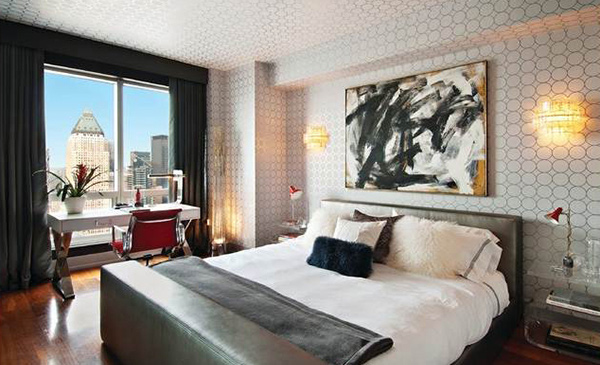 A simple yet stylish bedroom with outline circles all around the walls and ceiling.
Given Campbell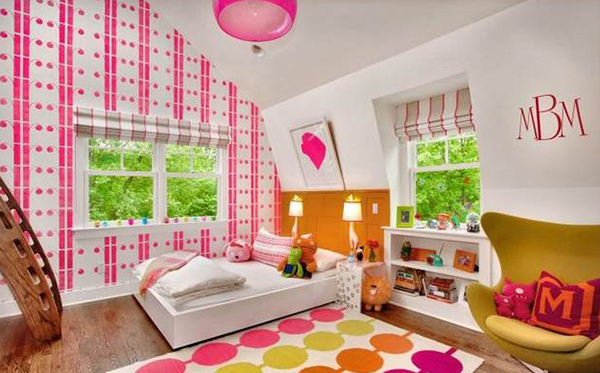 The wall is gorgeous with the pink patterns of rectangles and circles but the area rug of circles also did the job of adding more fun to it.
Alina Bedroom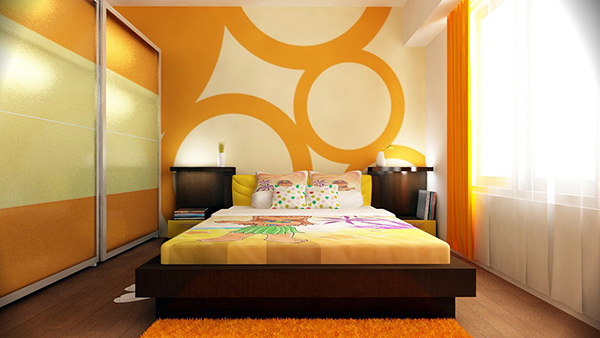 A yellow bedroom sure is lively and happy! But the circles on the headboard part adds a more joyous look to it.
We are certain that you already know what to do with your bedroom walls after seeing the list above. You can use pastel colors or even muted tones but still get a beautiful lively bedroom space. Note how circles and polka dots could change the look of the bedroom whether you add it in the entire walls or on just a part of it. You will also get a similar aura with stripes on your walls and maybe with other patterns too.