Tips to Enhance Your Swimming Pool
Not every home has their own swimming pool because the construction of a pool entails money and there should be enough space in the area for a swimming pool. Hence, homes with pools see to it that their pools are maintained, safe and clean all the time. Aside from that, it would even better to add something in the pool area in order to enhance its look and would make it more enjoyable to use.
There are many ways to enhance a swimming pool. You can start with furniture or go into the waters by adding some water features like fountains and waterfalls. You can observe that with these additional elements, your swimming pool look a lot better and is even more inviting. It can even add spice and life to your outdoor space. So today, we will be giving you some tips on how you can enhance your swimming pool.
1. Clean it regularly.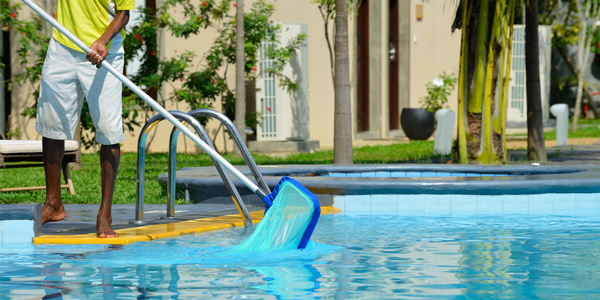 Enhancing your pool's look is not just about what you will place in the area. But it is actually more of maintaining its cleanliness. A beautiful pool is futile if there are floating leaves in the water or if the poolside is dirty. Who would like to dive in if your pool's condition is like that? Hence, make sure that you are able to maintain a clean pool by regularly cleaning it.
2. Creative lighting.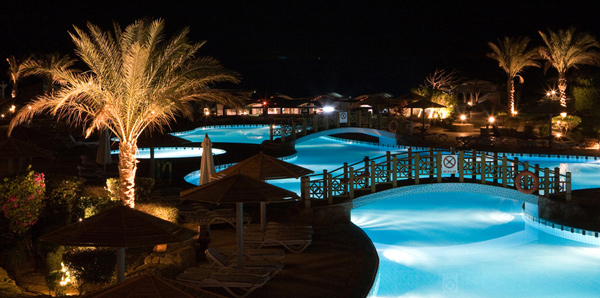 Add character to your pool using creative lighting. There are different lightings that you can use for the pool. You can try fiber optics, floaters, wall lights and others. Pools with different colors look lovely during the night. It would be scary to take a bath in a dark pool when evening strikes. So, be sure that you will add lights to your pool. Show off its beauty even at night time. This will also make night swimming a lot more enjoyable.
3. Greenery and Landscaping.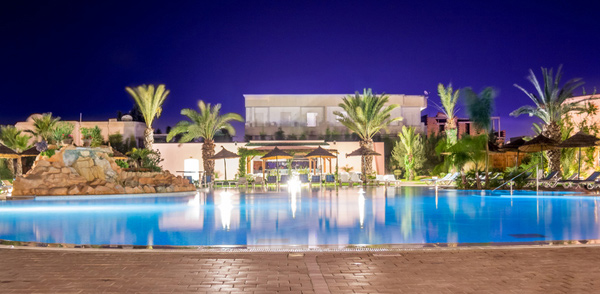 Since swimming pools are mostly located outdoors, add some greenery by surrounding it with a lawn and some plants. Also, create a better ambiance by having good landscaping. This will not only upgrade the look of your pool area but that of your entire outdoor space. Pool landscapes could be one thing that will make your home look totally inviting.
4. Outdoor furniture.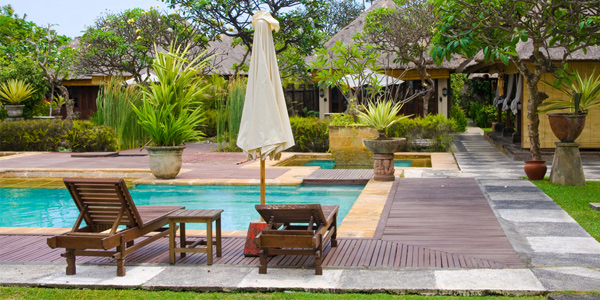 How about adding a seating area in the poolside? That would be a great idea and will also be very useful. You could place lounging chairs or daybeds. Even outdoor dining sets can be good so that you can dine out with friends. Just be sure to pick a furniture that would last long despite exposure to heat and rain.
5. Water features.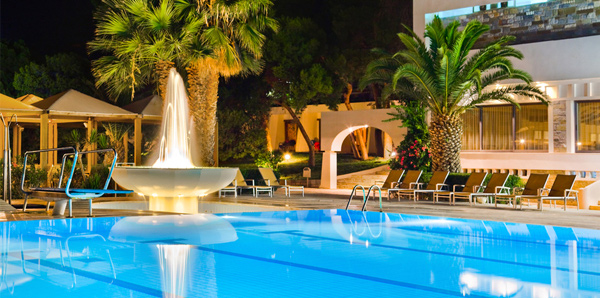 Water features are not just for landscaping. It can also be added to your pool's water like a fountain or a waterfalls. These are the most common pool features that you would see but they come in different designs. You can try adding jets and power streams to your pool too. This can add life to your pool due to the flowing water that comes from these features.
6. Bridges.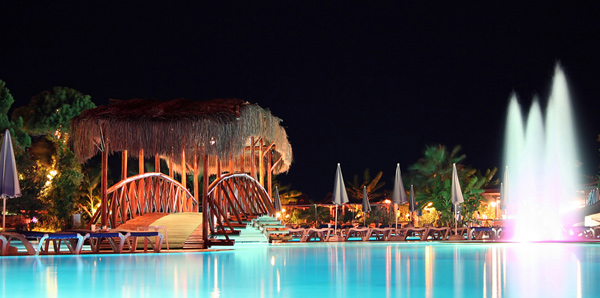 Bridges can add drama to your pool. Well, it will certainly be a good spot for picture taking but aside from that, you will be able to cross one side to the other easily. It also adds appeal to the pool. There are different bridge designs and they also come in a variety of material composition. Choose those that fit your outdoor concept and your budget.
7. Fire Pits.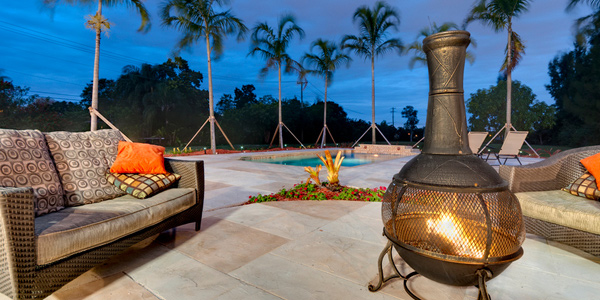 The combination of fire and water always look amazing as design elements. It is also said that it creates balance. It can also make your pool area look lovely. Aside from that, it can add warmth and light to the place which is a good thing for night swimming and parties.
8. Sculptures.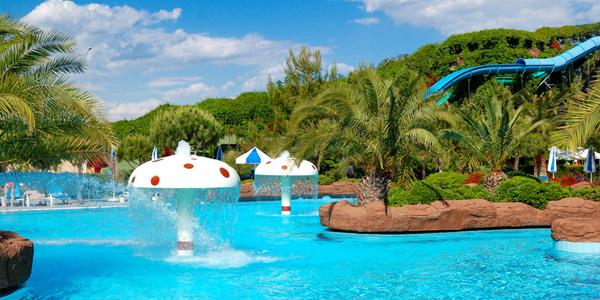 Sculptures can also enhance your pool for it seemingly adds more verve into it. Some make use of sculpture with water features which is also a good idea so that it can be one with the swimming pool. Various sculpture designs for the pool are available. You can even request for customized designs.
9. Net Hammock.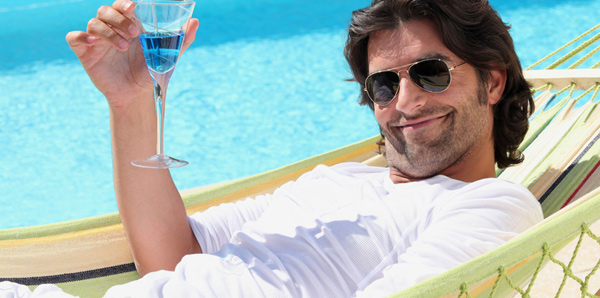 It would be relaxing to be able to swing while listening to the flow of waters from your pool's fountains or power streams. Why don't you get a net hammock? Aside from the pretty designs, it can also be a good way to rest or read a book. Net hammocks can add a resort-like touch to your home's pool.
10. Structures.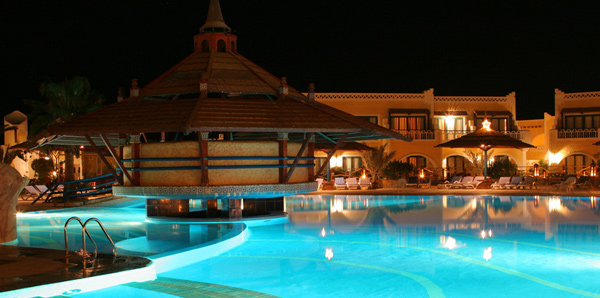 A gazebo or pergola outdoors is a good idea. How much more if you place it in the middle of the pool? It would surely look beautiful and could create a focal point for the area. You can also try floating terraces or cottages. These can be used as an outdoor bar, kitchen, living area or dining area.
Just imagine having all the aforementioned elements in your pool. You would surely love it! The pool itself is a fantastic addition to your home but enhancing it makes the pool a certain spot you'll get to love. It can be your favorite home spot for sure! Look out for some pool landscape design ideas that you can also apply to your own pool.