15 Red Themed Living Room Designs
It's Valentine's! We here in Home Design Lover is excited to show you guys this list about homes that celebrate the occasion! We already shared a list of pretty Valentine Day Mantles and for today, we will be showing you a list of living rooms in red! We all know this occasion is usually marked with red things! So we thought about red living rooms!
15 Red Themed Living Rooms are what we will be showcasing today! The rooms either have red walls, red curtains, red furniture or red aura in them! We personally love this occasion so we will be showing you the best photos we have fit for V-day! So, here we go!
Contemporary New York Living Room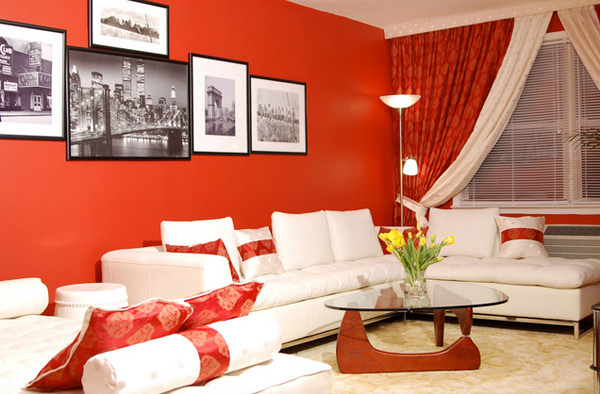 To start off, this is quite a pretty living room – very contemporary, but quite eye-catching! The red walls, pillows and drapes look great with the white sofas!
Living Room 3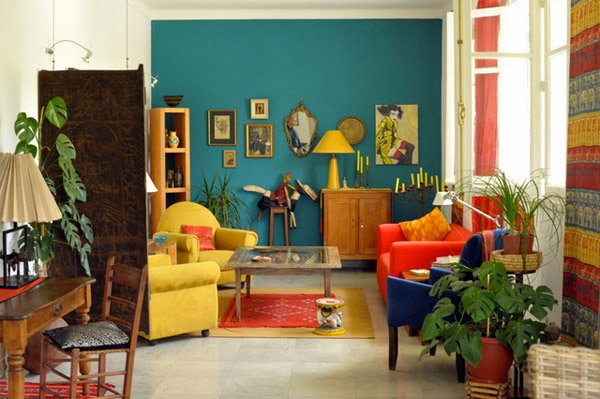 As per usual, pairing red with white is the best choice. It's clean, sleek and modernish. The use of modern furniture is always the best option too. The side chairs sure are pretty.
Lullwater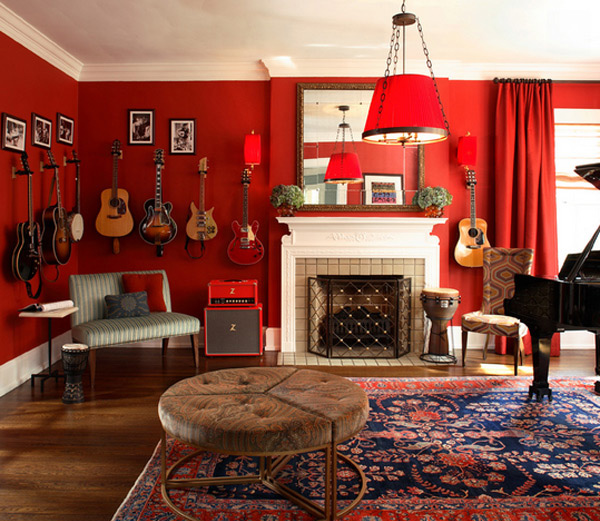 Like what one of our friends here said, we love the guitars on the walls – not only are the walls red in this living room – so is the aura, what do you think?
Redefined Living Space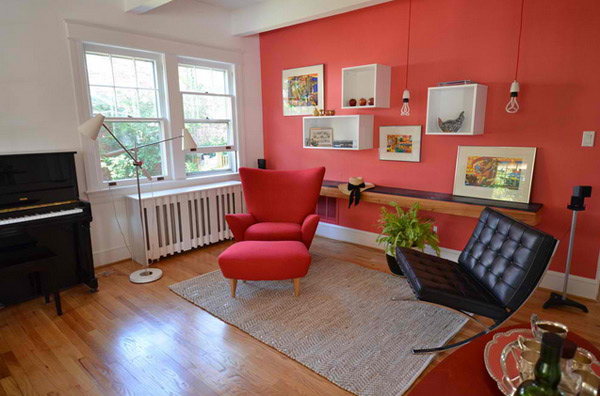 Cute space right? Red walls, red accent chair. Chic can't always look this good.
40 Park Roseland Property Morristown New Jersey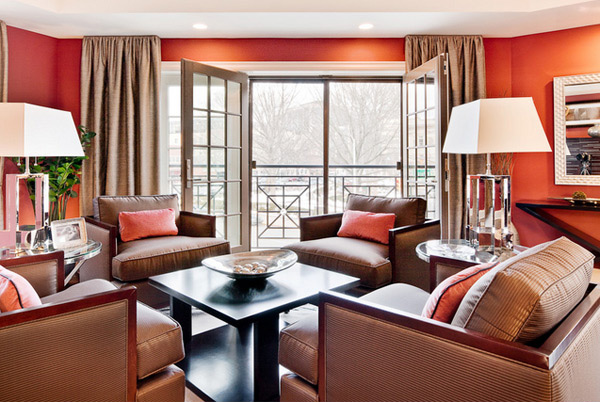 This room looks orange-y because of the lighting – but it sure makes up for the brown furniture and orange throw pillows.
Townhouse in Rosslyn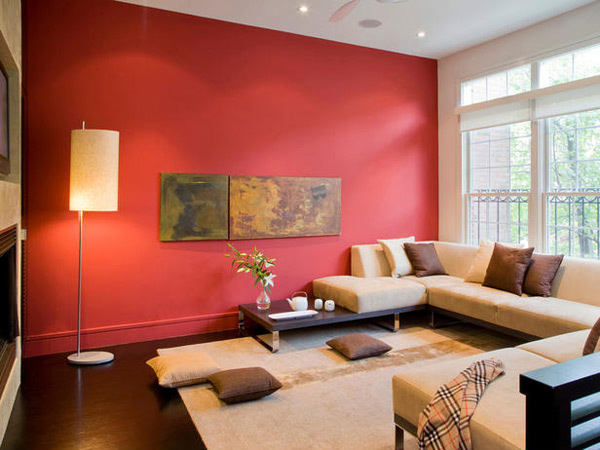 Another pretty living room from FORMA Design. Contemporary modern living room that has a red accent wall with a great painting!
Living Room Night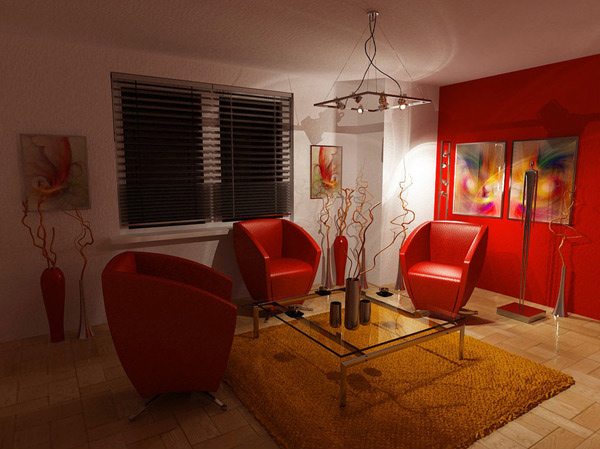 Three red comfy chairs matched with red decors and a red accent wall, this room makes us think that it is kinda inside the heart or something.
Newly Wed's Home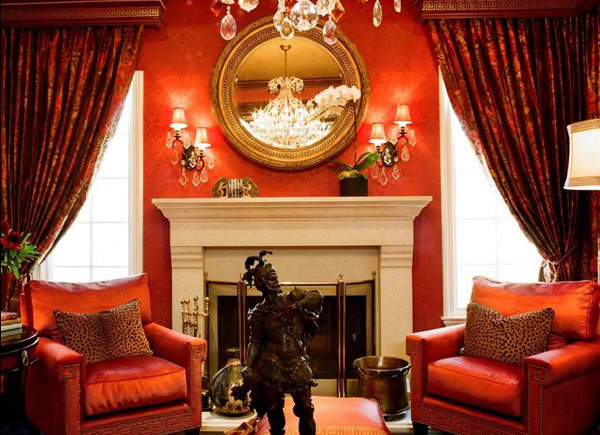 Pretty classy and sophisticated. Almost everything in the room is red except for the fireplace. We sure love the lights in this space.
Cheap Chic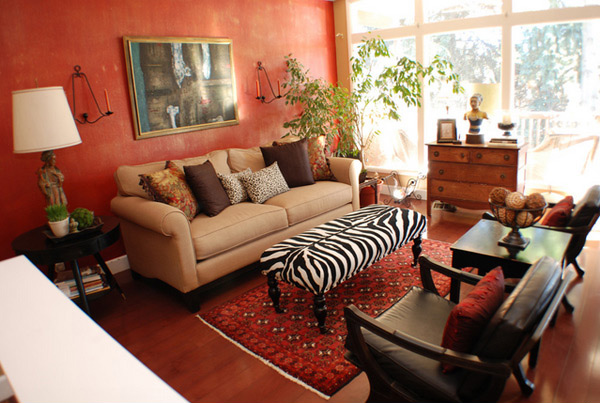 Are we supposed to love the center table/chair in this living room? Haha. But we should, the space is pretty with great stuff inside it.
Jay Jeffers Home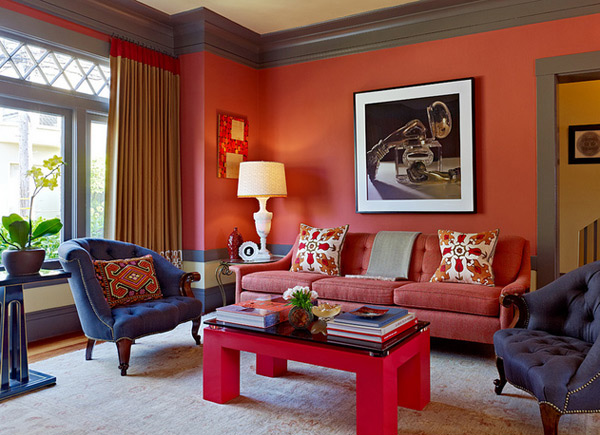 This home is clearly defined with the great furniture and decor inside it. Big and bulky but really pretty.
Mid-Century Modern on Stone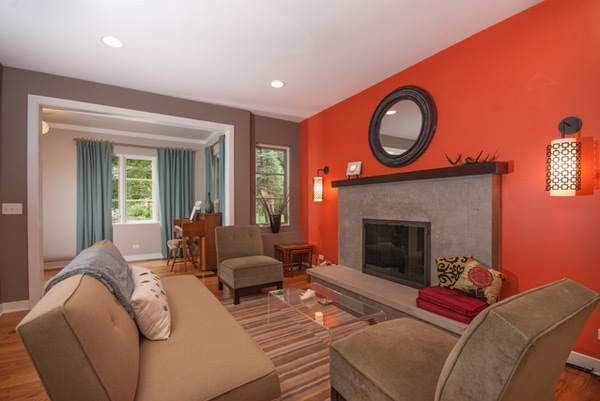 We love the fireplace with the red background for the accent wall. The neutral colored seating, area carpet matches the gray colored walls.
Eco-friendly Pied-A-Terre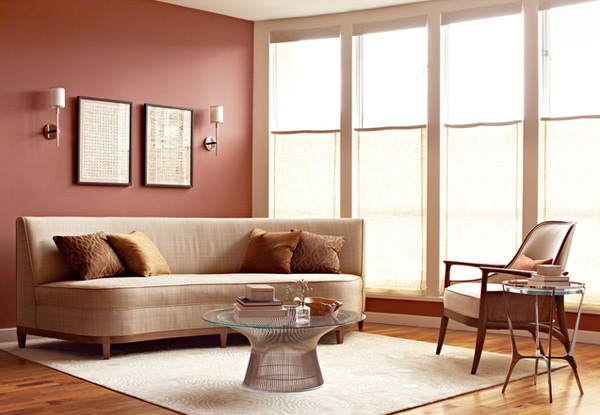 Matte red wall looks fascinating in this space. Small living room with simple, neutral colored living room.
Living Room
Sophisticated living room with red spelled all over it – walls, ceilings, carpet and pillows. Interesting, don't you think?
Open Family Living Room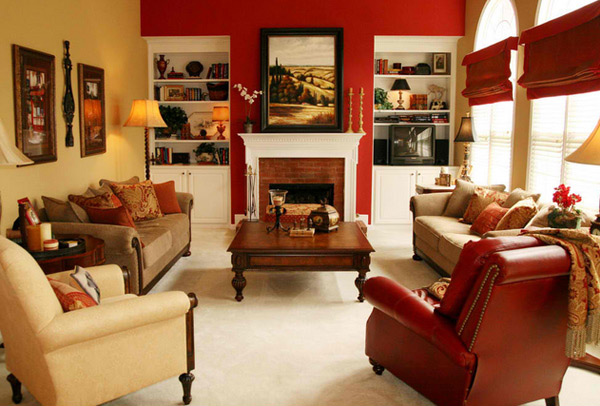 This classic living room is one that we can see in most traditional homes, maybe something we see in our granny's – really homey and comfortable.
Cape Cod Remodel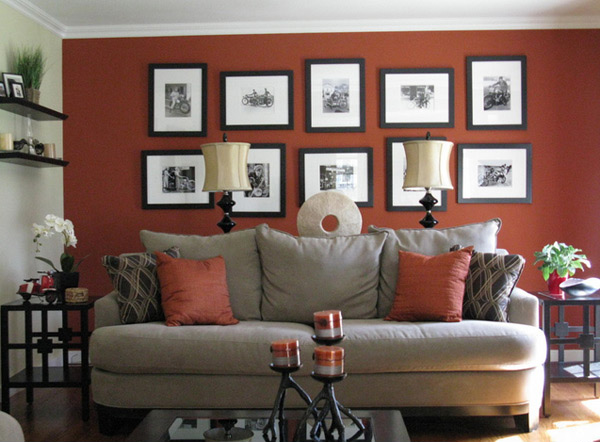 It is pretty common to use the color red as an accent wall, in this example, we see how putting frames in a red wall sure is charming.
And what did we say? We sure loved seeing those red living rooms. A little scary to the eyes, but they sure were pretty, don't you think so? They were either contemporary or modern, or even both. Red is a color that will catch anyone's attention, and like Chinese New Year, Valentine's Day is also a say that acknowledges how red is the most elaborate color to use since it is catchy, lovely and really interesting! We hope you liked this list fit for today's occasion!