15 Refreshing and Stunning Kitchen Interior Designs
It has been a while since we have been scanning some photos of homes. Needless to say, whichever we chose to check out, we end up asking, "is the interiors fab?".
Well, today we will be showing you photos of kitchen designs that showcase their interior designs. From simple to classy, from homey to elegant.
These 15 Refreshing and Stunning Kitchen Interior Designs will not only engage us in seeing more, but also encourage us into recreating things or arrangements in our own kitchens.
As we compiled these all for you, hope you guys will have fun and learn from the list. Enjoy browsing!
Boston Divine Kitchen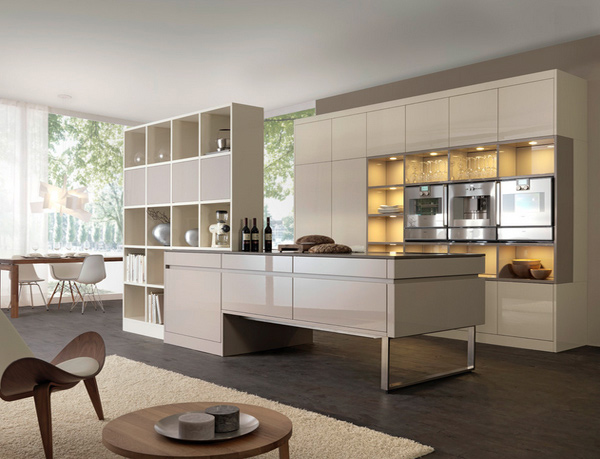 This kitchen is heavenly! Who would have thought adding a bookshelf beside the kitchen sink would be pretty as this? It's really liberating! With the glossy open shelving, fashionable lighting and fab dark floors! Anyone would love staying here!
Boulder Indoor & Outdoor Living Remodel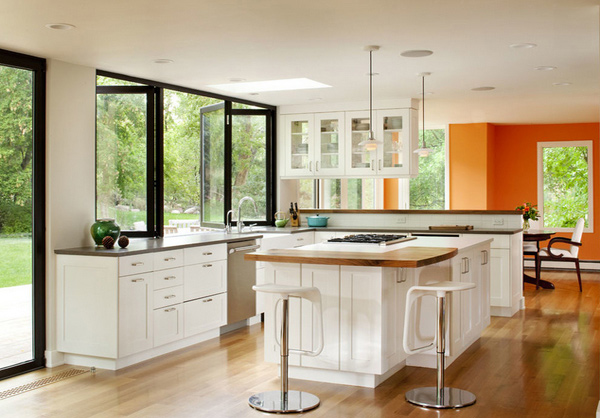 We are not sure about you guys, but don't you just love the quarter sawn oak floors? The unique bi-fold windows say a lot about this gorgeous kitchen space too!
Bulthaup Kitchen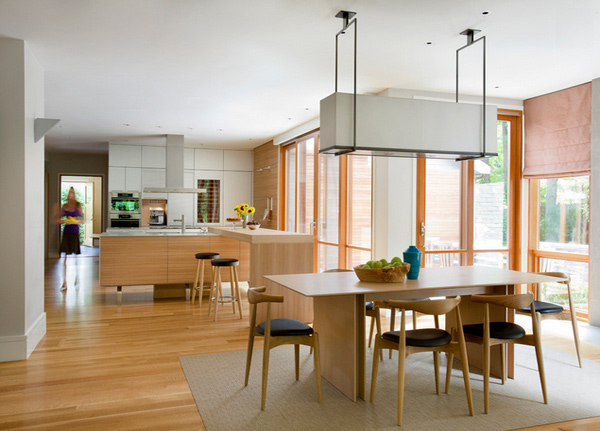 This home located in a Boston suburb needed great lighting which will actually bring out the clean lines which makes this space more warm and engaging. Different types of wood, stone and metals were used to emphasize the stunning lines.
Classic Cottage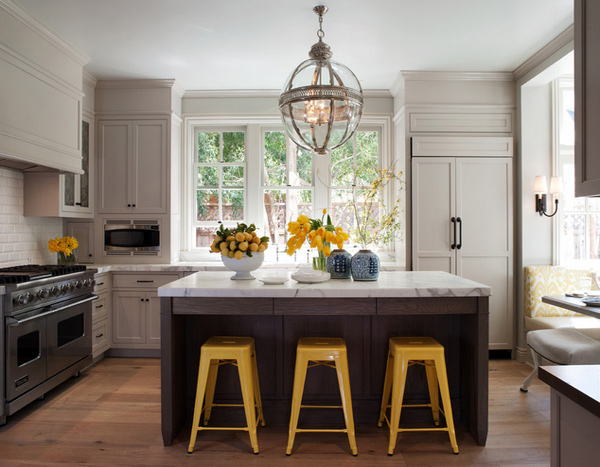 Don't you just love the breakfast nook in this kitchen? How about the ivory cabinets? Or the large pendant light in the center of the room? This space is definitely consumed of great ideas from the backsplash to the tolix bar stools and banquette looks lovely.
Clinton Hill Brownstone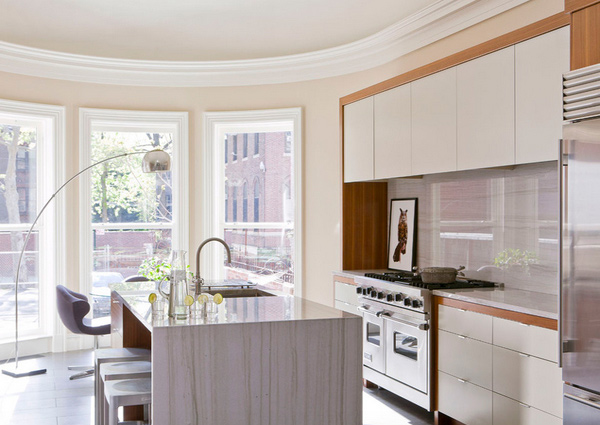 We love how the side of the kitchen, the one by the windows curves a little instead of a straight one. The arc lamp also is a significant piece for this space since it adds beauty to this already stunning kitchen.
Concord Green Home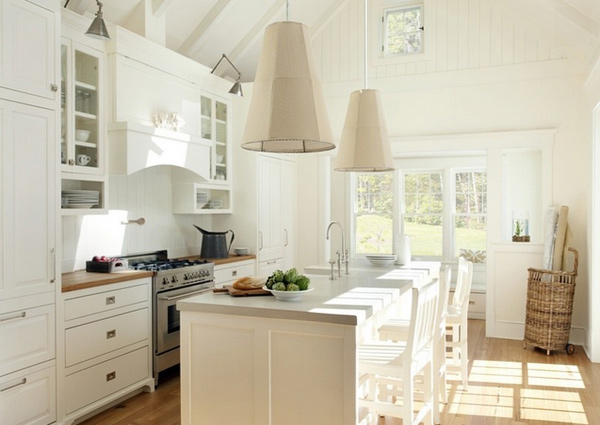 Just by looking at this kitchen space, we can see how fab it is. The color of the walls and almost everything inside it looks heavenly. But the most special thing about this space is the fresh air ventilation it has.
Cumrew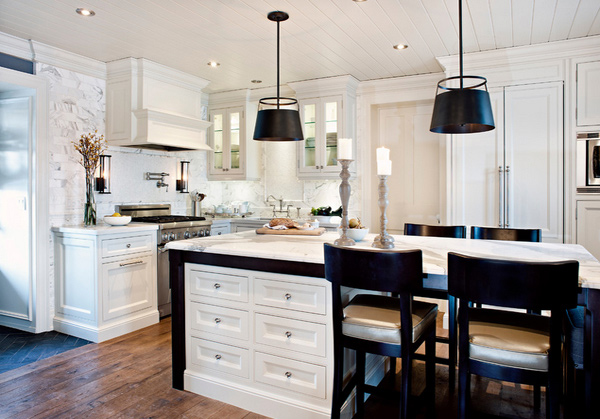 This Toronto contemporary kitchen says it all when it comes to comfortable living. From classy furniture to industrial decor – who said they won't be able to work together? Industrial class.
Elysian Residence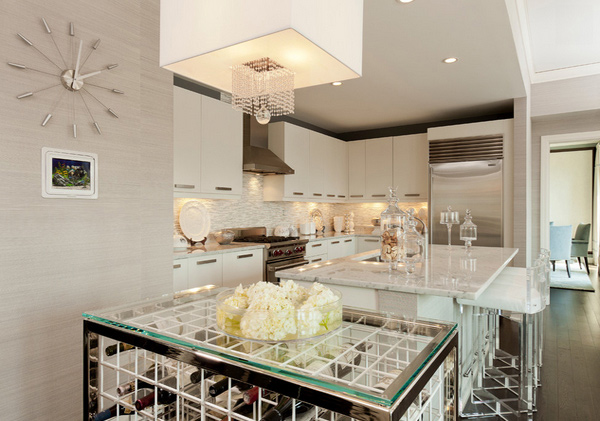 Look at how fabulous this custom-made bar stools are? They look extremely lovely matched with the unique pendant light and wall clock! All this glass definitely shows tons of class!
Lake House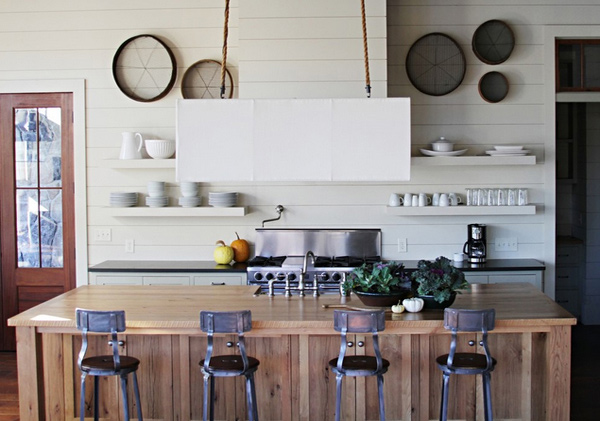 The use of open shelving is sometimes a risk – because of germs and the like. But of course, this allows great viewing for the best china that you have. Also, we like the pendant light hanging above the nook that has cool anchor bar stools.
Lake Of The Isles Kitchen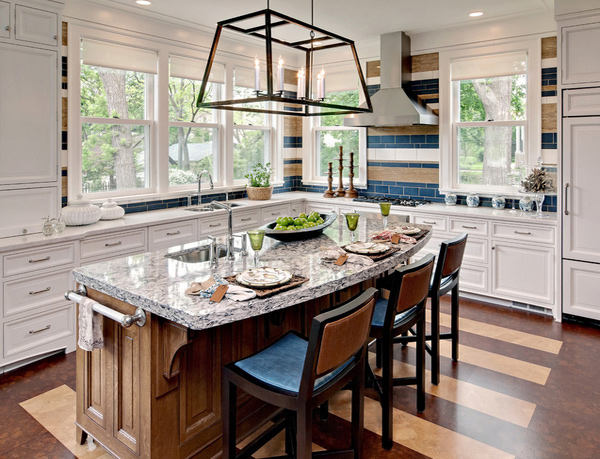 According to the designers, this kitchen is part of a major renovation to a historic home built in 1899. A classic color palette of navy blue, camel and off-white makes a bold statement but does not overwhelm the space. The large windows provide abundant natural light which is so welcome in Minnesota's long grey winters. The traditional style of the cabinets ground the kitchen into the proper personality of the home.
Modern Miami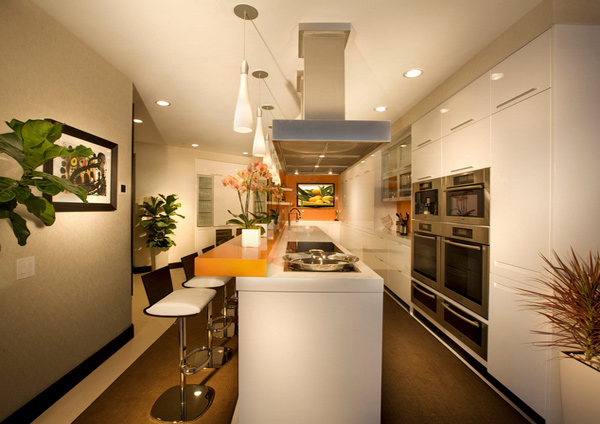 This is one luxurious Miami beach condo that shows more of its glam in the kitchen. From fab colors of the walls to the hanging pendants with exhaust above too and the outstanding modern bar stools from Roche Bobois, who wouldn't love this space?
New England Modern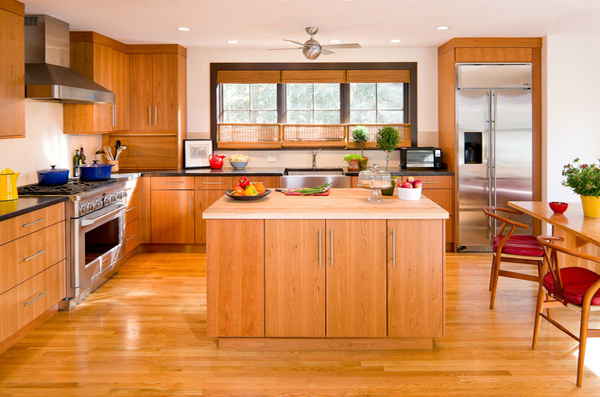 The Hunter Douglas shade in the kitchen sure is stunning! This space is really refreshing and really engaging because of the use warm wood flooring. Even the aura of this room sure is vintage, it really is inviting!
Noe Valley Residence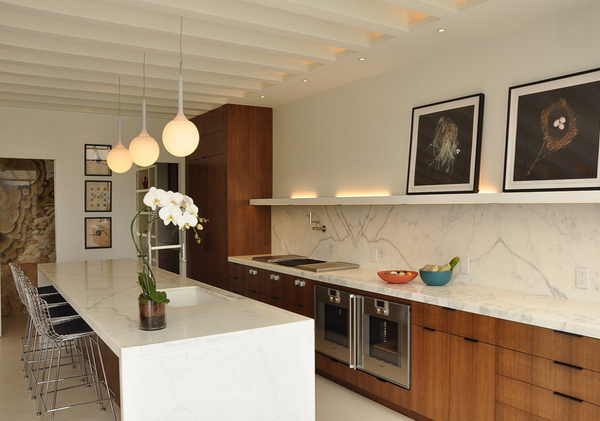 Looking at the flooring, it actually looks a bit like marble, of according to the designers, it is made of Caesarstone. If the floors are great, tell us what you think about the backsplash!
Palermo Loft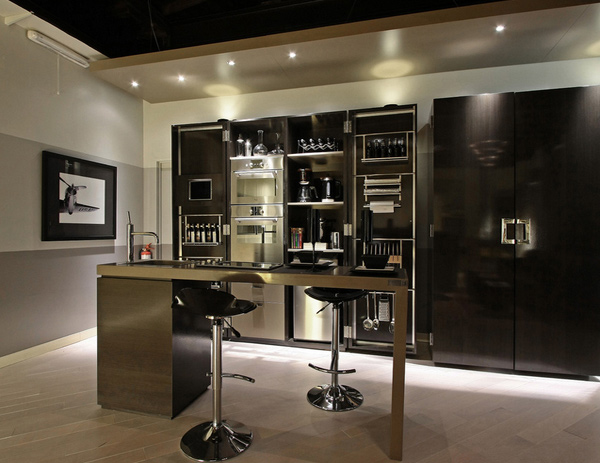 Adding this drop from the ceiling added a great touch to this space, even the ceiling lighting makes the aura more relaxed with all the black and grey all around.
Wohlner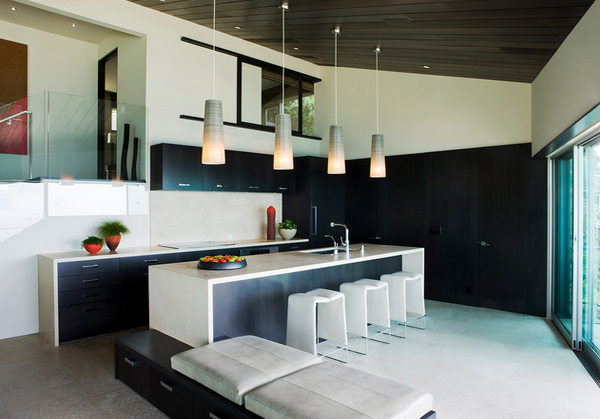 ARIA Design made this kitchen space seem wider and because of the light grey flooring which matched the black cabinets and drawers. Adding the whites here and there made the lines look clean and sleek.
That was our 15 Refreshing and Stunning Kitchen Interior Designs. Those kitchen spaces did a great job in stunning and engaging us to see more of what it has to offer. They do not only look great and pretty but definitely functional – something we want and need for a kitchen. Also check our list of 15 Beautiful Kitchen Backsplash Ideas . Have a great Thursday!