Bright and Well-Planned Two Room Modern Apartment in Sweden
Do you want to live in a dark home? Do you want to be groping in the dark as you perform some of your activities inside the house? Of course not. No one wants that. That is why we all have lighting as well as windows in our homes. Lights will aid us to make sure that what we are doing are the right thing and that we are being productive and efficient as well. And hey, cave man days are over and we don't have any reason to live in the dark because we can still acquire different sources of light even without electricity.
Speaking of light and brightness, there is an apartment in Gothemburg, Sweden that has a bright design because of the large windows, its interior colors and as well as the number of lighting units. This spacious two-room apartment offers an extensive surrounding views in a century building. The interior has impressive ceiling heights and make use of wood for the flooring. After a renovation of the space, the apartment turned out to be a modern stylish place to live in with a beautiful living space and an organized kitchen. It has a balcony too which can be a perfect place for relaxation and contemplation. Come take a look!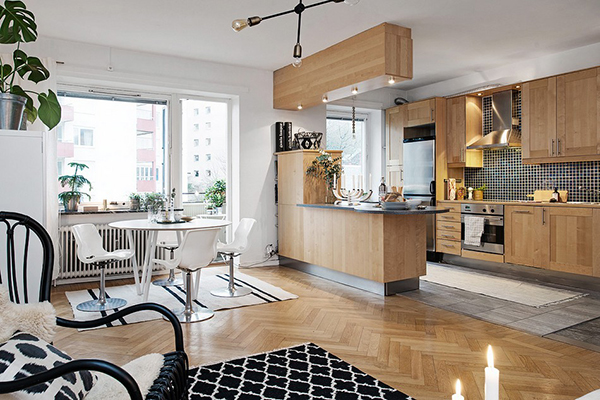 First glance at the apartment will let you see how bright and warm it really is which could be due to the wooden features.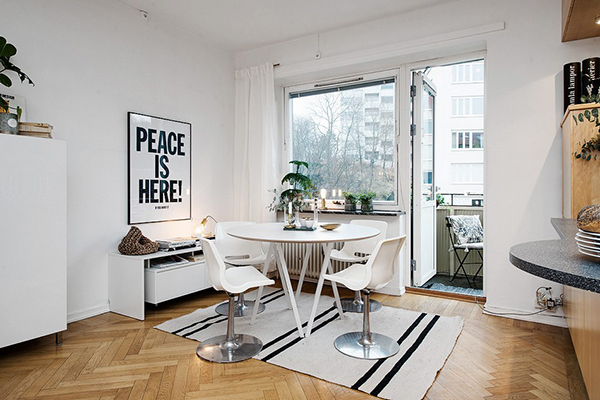 This is the dining area with white furniture and some black accents from the wall decor and area rug. It leads to a door for the balcony.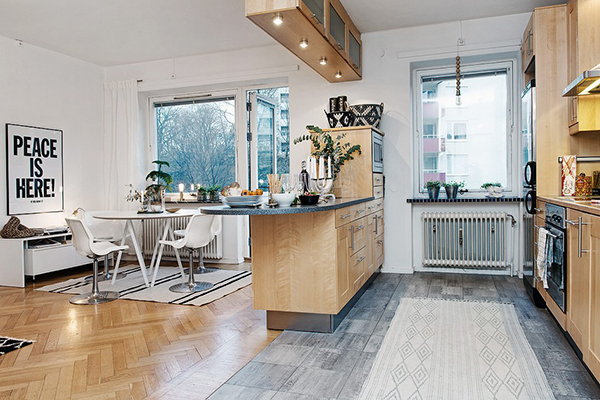 Note the different material used for the kitchen area to make sure that the flooring could retain its beauty despite moist.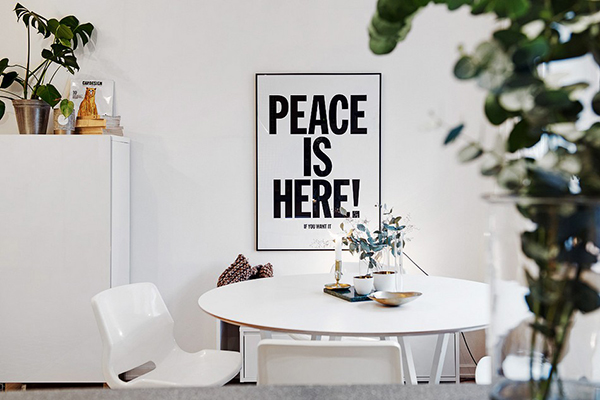 And the wall decor. It is simple but it sure speaks a lot and added appeal to the space.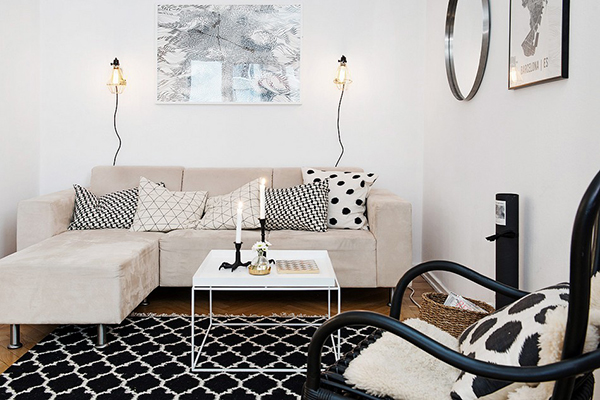 I like the mix of patterns in the living area. So modern and creative!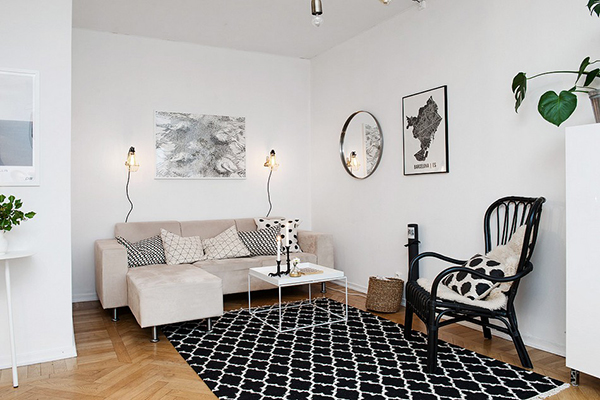 The use of black and white for the living room is one thing that made it cozy and attractive.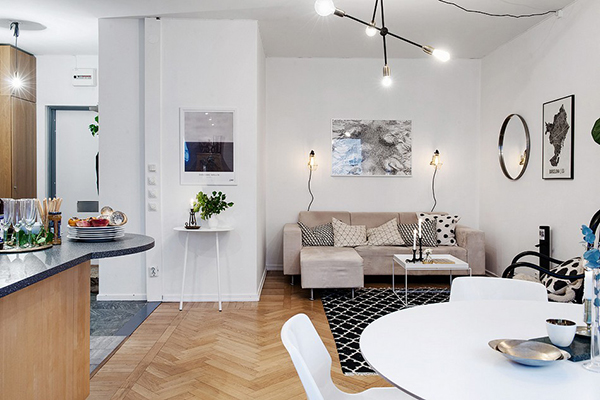 If you look at it, the space is just small but it has everything the owner needs in this apartment.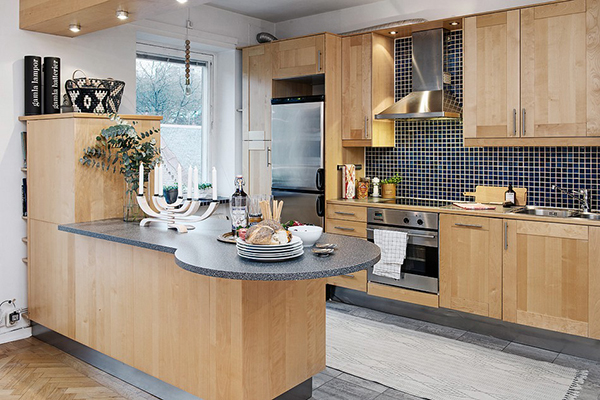 The kitchen is fully equipped and it has an unusual amount of storage and work surfaces because of the addition of the practical kitchen island.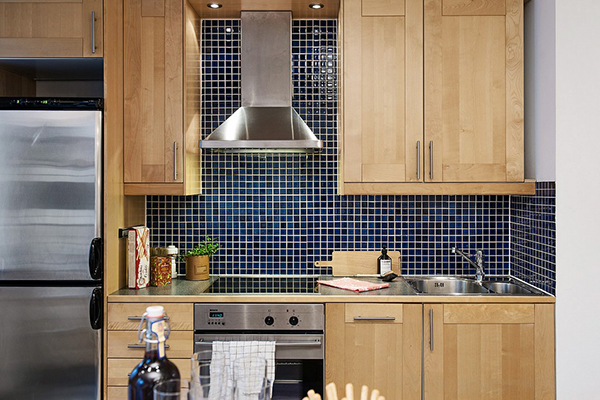 Mosaic tiles for the backsplash is a good idea as it bring more beauty to this kitchen.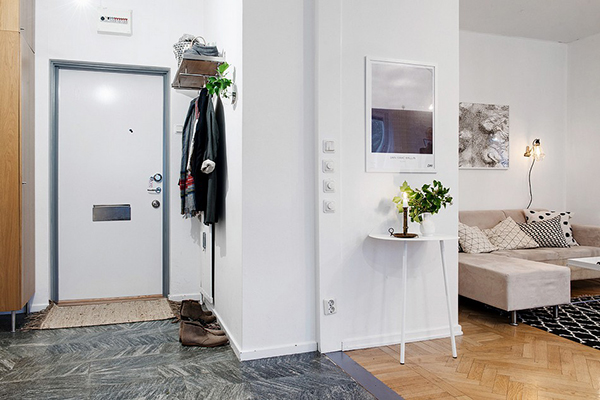 White walls are used for the living area and hallway which makes the apartment brighter.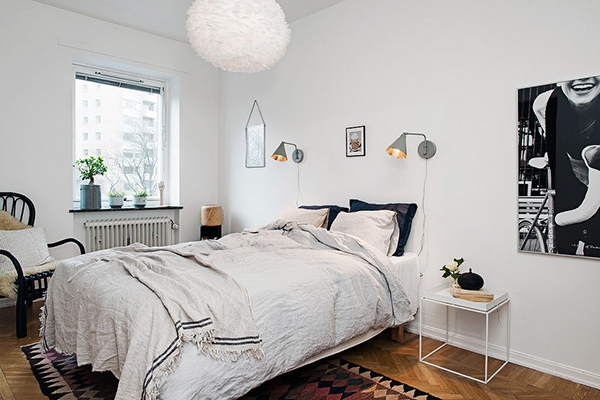 A bedroom in the apartment with a beautiful design. It may appear simple but it looks grand!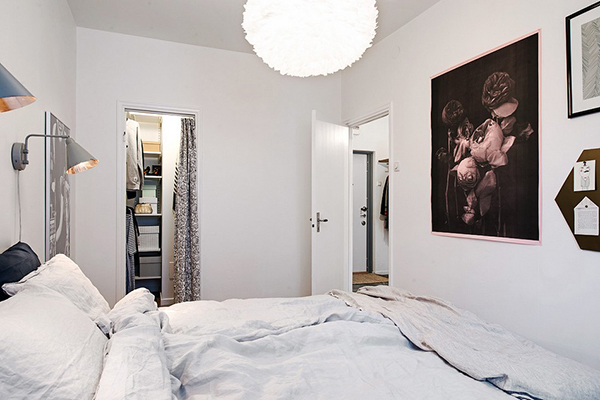 A small closet is hidden in one part of the bedroom too which is amazing for a small apartment.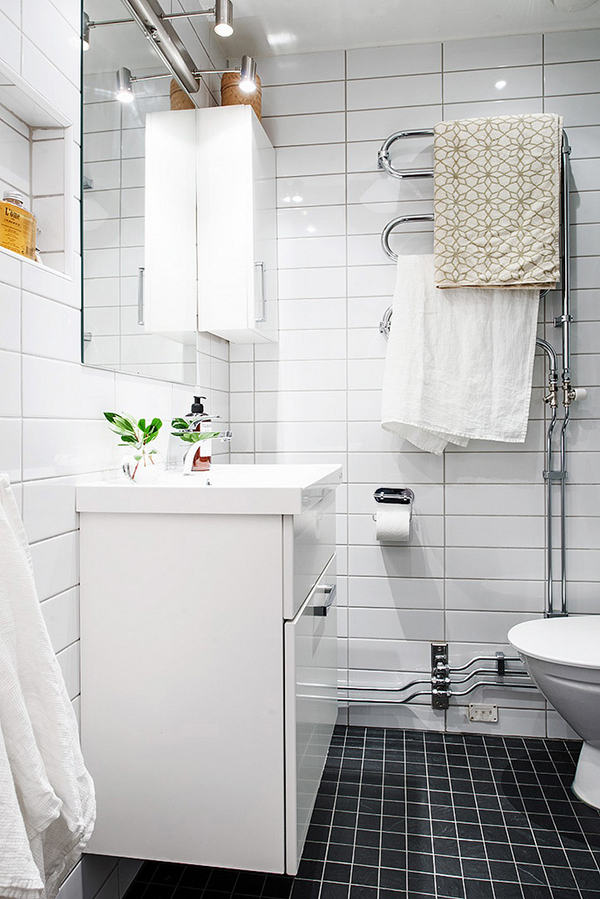 Contrasting colors are used for the bathroom making it appear even more modern and also a lot neater.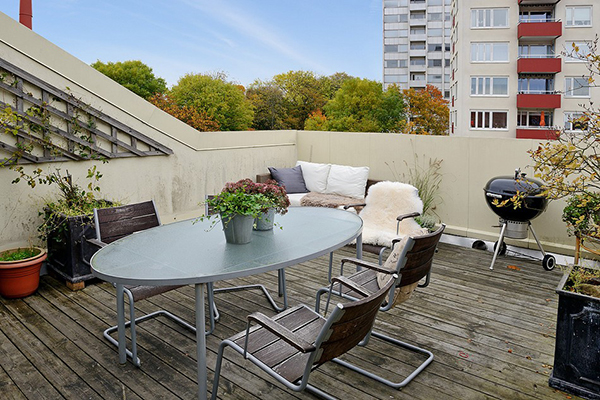 This is the balcony area where there is an outdoor dining space and some seats.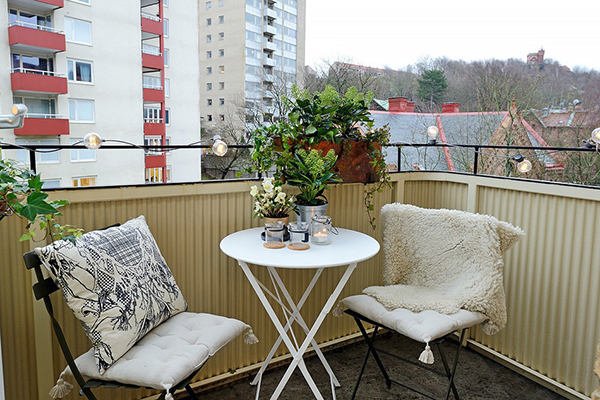 Love the simple yet dramatic centerpiece here. Adding cushions on the chairs here would make it more comfortable.
I like this apartment because of its colors and all. Even the living room is so lovely in black and white. The way it was decorated is just stunning that it makes me want to call this place my own! This apartment was found in alvhemmakleri.se – Alvhem. Inside, you can see numerous lighting units that are embedded in the design of the apartment. This is done this way in order to bring in a soothing atmosphere especially during the long Swedish winters. Well, everything is indeed done because of a an important purpose. This way, we make sure that we aren't just wasting anything that everything is functional and are there for a good reason. What can you say about this apartment?