Bright and Spacious Stockholm Apartment in Sweden with Beautiful Views
This wouldn't be the first time that we feature an apartment space from Sweden. There is something in common about Swedish homes; maybe it is the colors or the style with some Scandinavian flare on it or the views from outside. Whatever that is, you would enjoy this Stockholm Apartment with indescribably beautiful views from every room. The flat is comprised of 1,119 square feet (104 square meters) of living space, with high ceilings, light finishes and a lovely terrace overlooking the rooftops.
Upon entering the home, you will be welcomed into a social space on the first level while you can see a spacious open plan living area that is intermingled with the kitchen space. The U space kitchen is very well designed with plenty of storage and functionality. There is generous natural light in the apartment that comes from a large skylight flooding over the kitchen. The dining room is located near the kitchen with French doors that can be closed off from the kitchen when in use. When one wants a view of the city and the harbor, the terrace is a good spot to stay.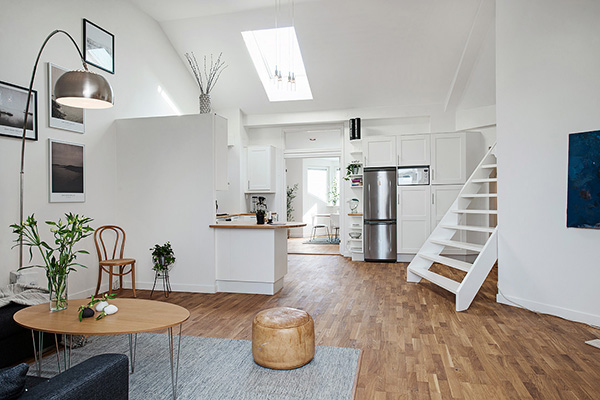 White is all over this apartment where we can observe a good amount of natural light.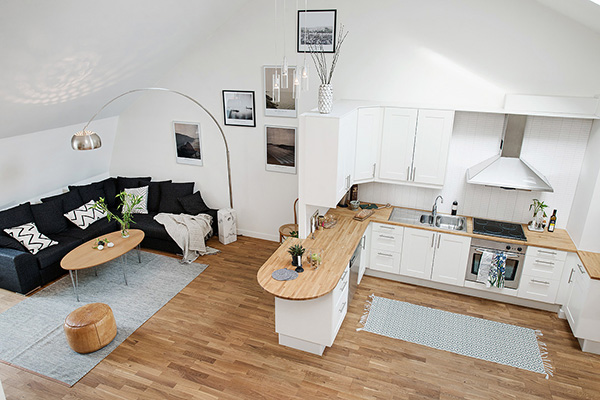 The layout is well done too maximizing the space.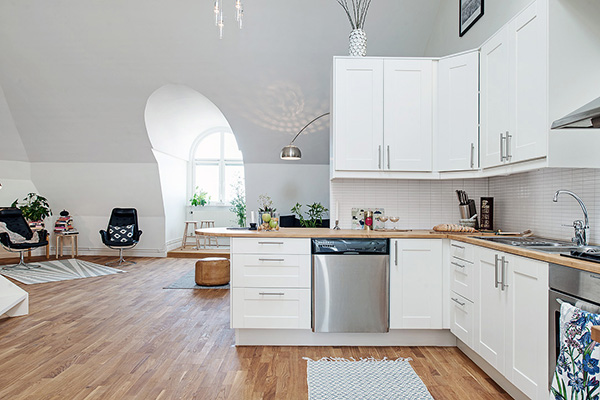 The kitchen has white backsplash that looks nice with its white cabinets.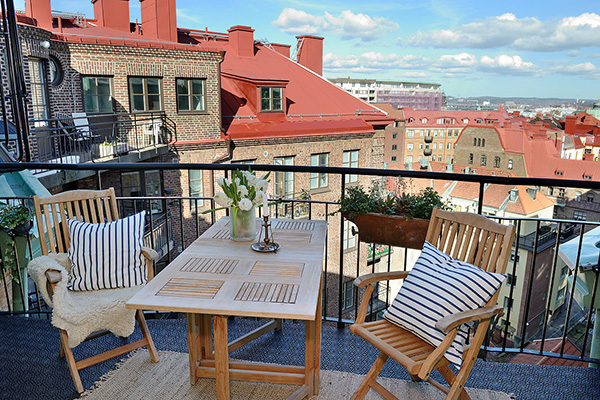 From the terrace, one can see the city. I can notice that their roof is of similar colors.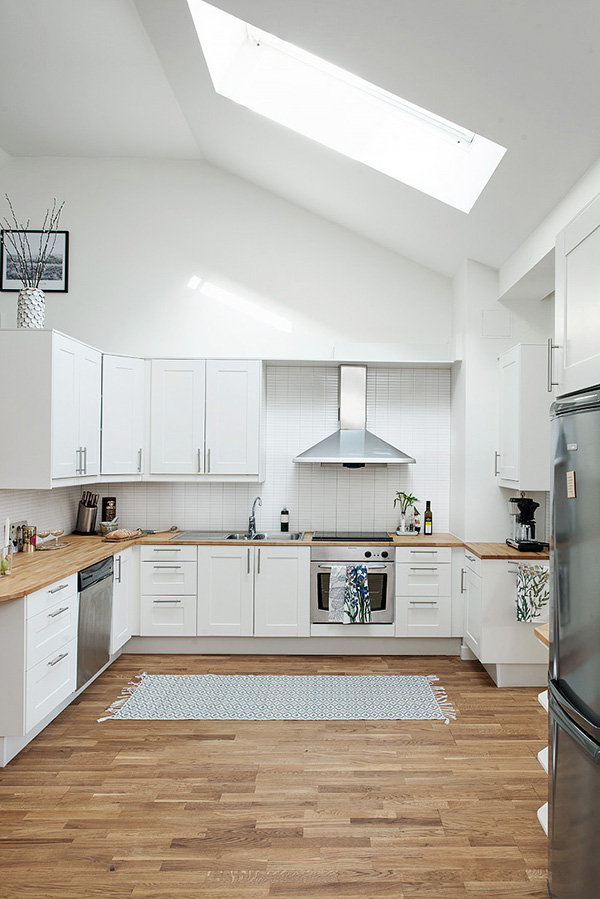 The kitchen is functional and would be a nice place to work on even for chefs!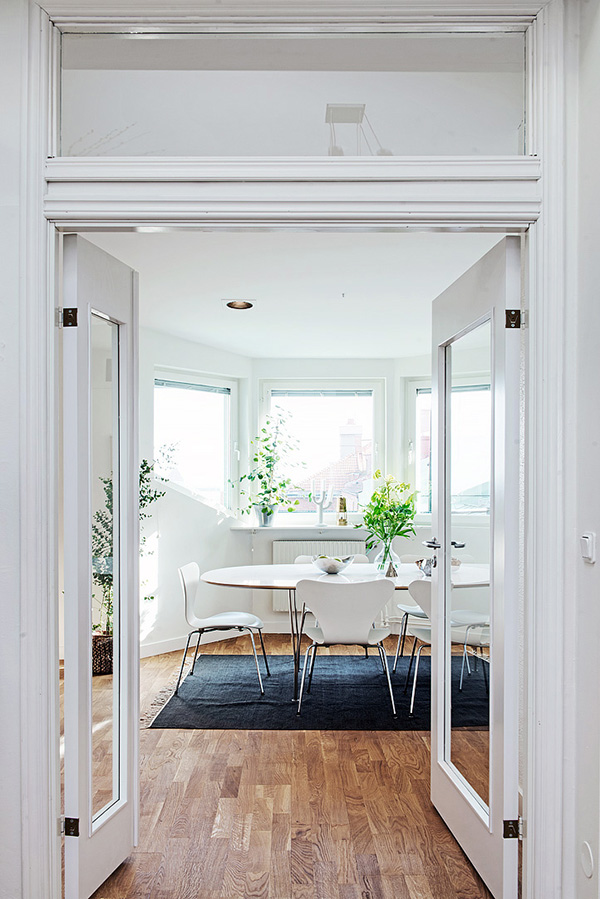 A French door can be closed when one needs privacy during dining time.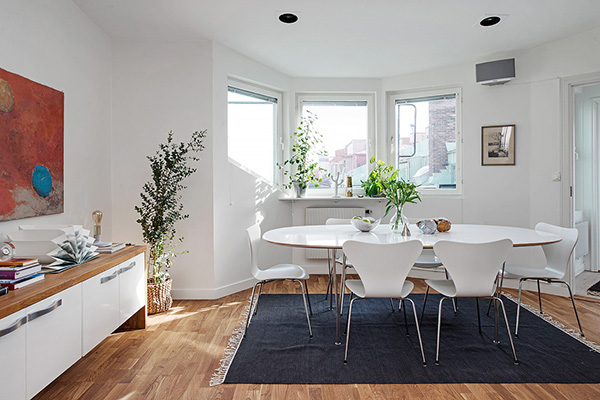 Three windows can be seen in the dining area with white dining set.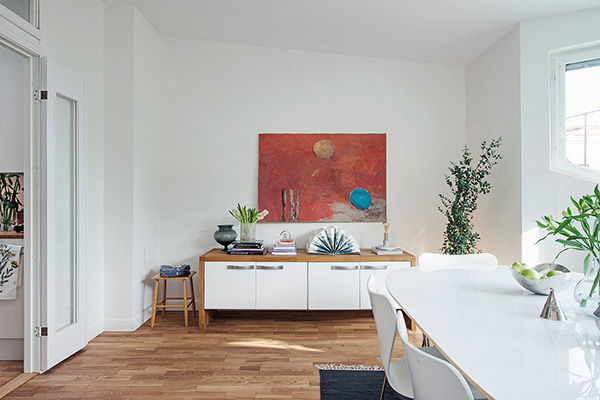 It is really nice to add some plants in the interior just like this space.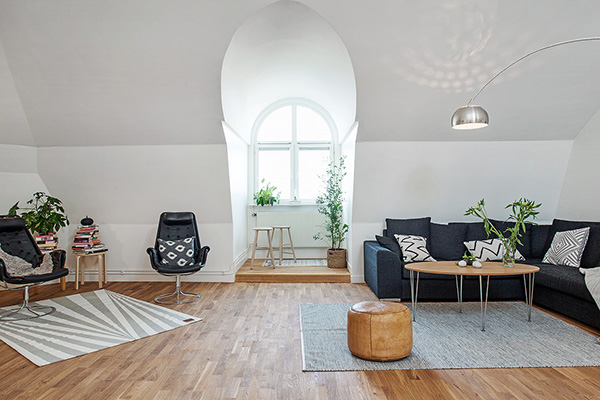 The living area has geometric lines and patterns in it adding a graphical touch to the interior.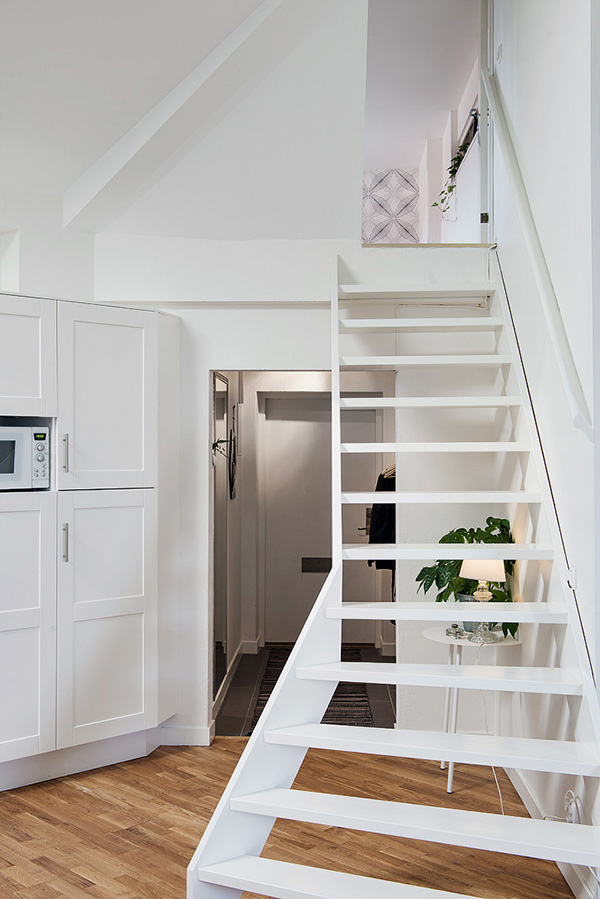 Leading up is this staircase without railings.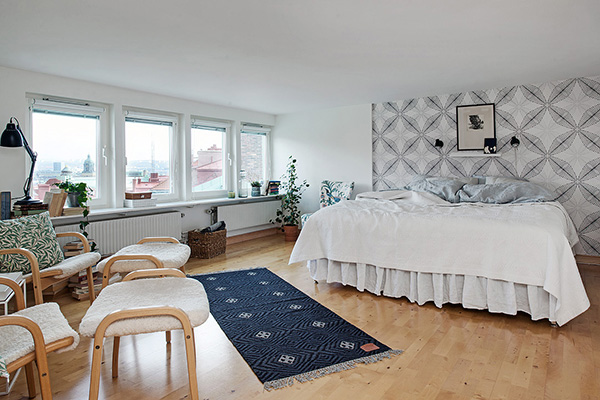 The bedroom has an attractive wall design near the bed.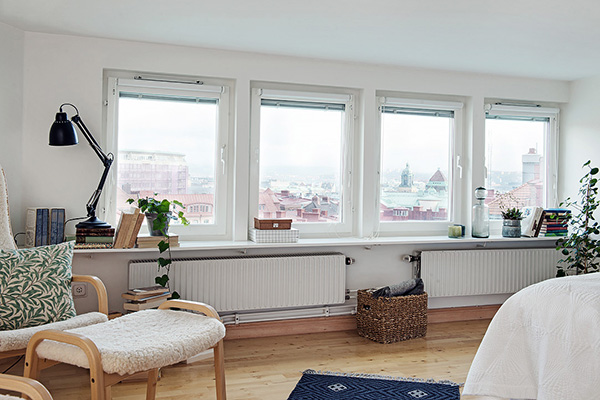 And it is flooded with natural light too from the windows where one can see the views outside. Beautiful indeed!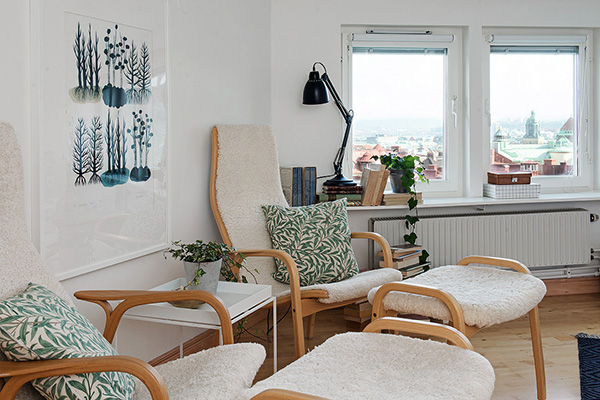 There is some sense of creativity wherever you look in the house.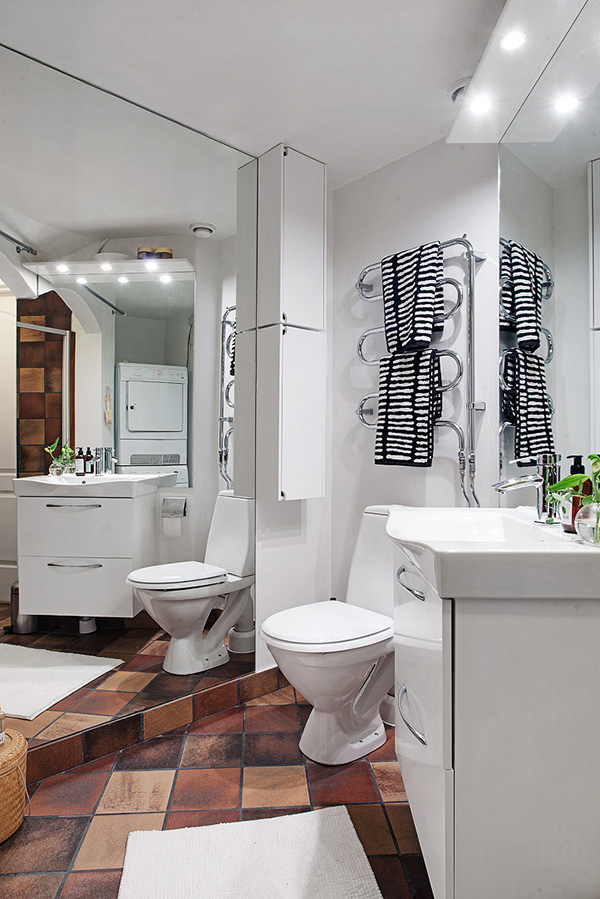 A mirror on side of the wall could give this small bathroom a larger look.
The living room in this apartment has generous surfaces offering plenty of seating space. You can see that throughout the apartment light flows and that its high ceiling helps to add volume to the interiors. It has white washed walls and oak parquet flooring with light reflected off the finishes. From the space, the fascinating views of the city can be seen. This Swedish home is found in Alvhem, lovely isn't it?