Multicolored Interior of an Old Fangled Loft in Germany
In choosing a space to live, sometimes we are moved by the fact that it possesses an antique sense. What do I mean by antique sense? It may describe a place that is not newly constructed or was built long time ago but is treasured and appreciated because of its good condition, attractive design and good locality. So with these criteria, for us to maintain or preserve and even to improve further the beauty of this place, we focus on decorating the interior into a livelier and invigorating environment.
This is the secret behind this vintage loft (loft is defined as an upper storey or attic of a building) in Berlin, Germany. This space was used previously as a language school that serves currently as a residential space for a family. As you go through the pictures, it can be perceptibly seen that the interior boasts an array of radiant and evocative shades of furniture and decor. The space may look wide or spacious but the design is very minimalistic. And also, the space is adorned with the use of contemporary furniture and appliance that serves as the main purpose of living.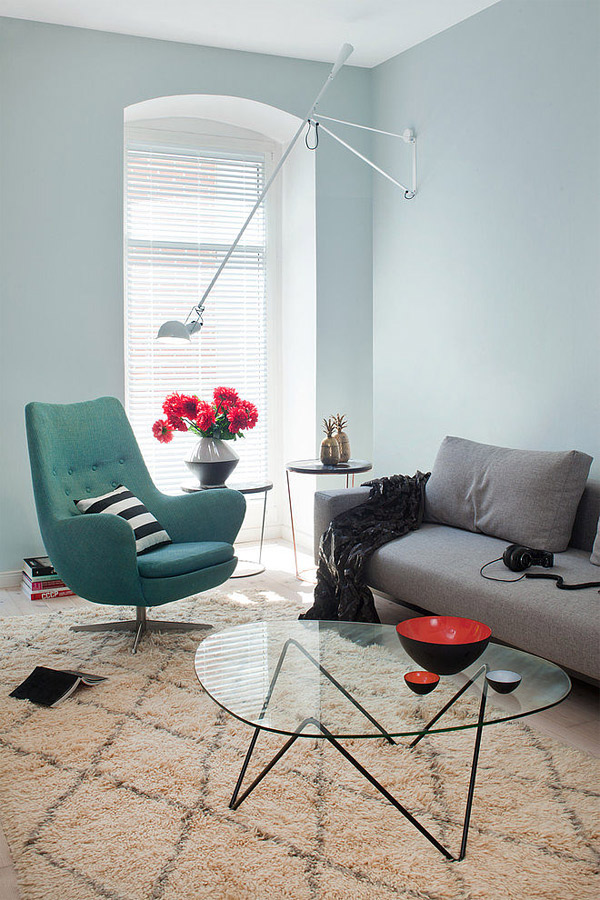 This lounge chair set on this corner may serve as a reading spot, furnished with a lamp that gives light every time you read.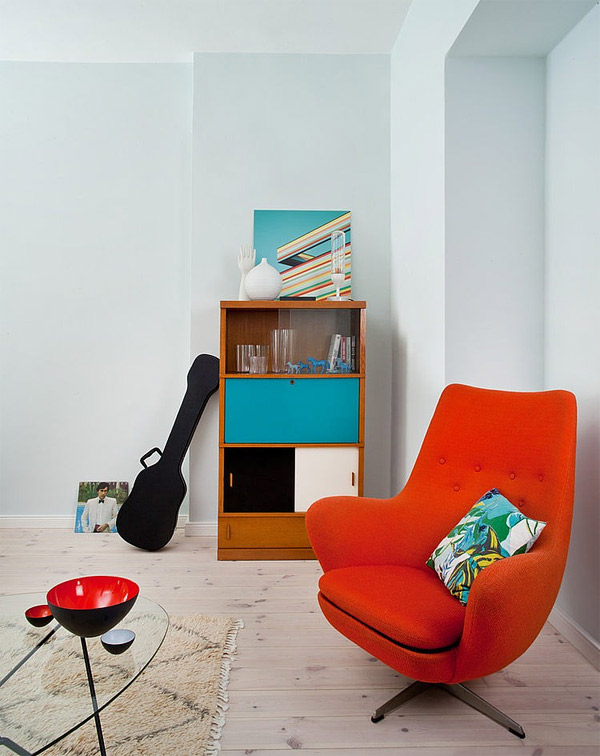 At the other side is also a cozy lounge chair which got a radiant color that gives you an inviting and comfortable look.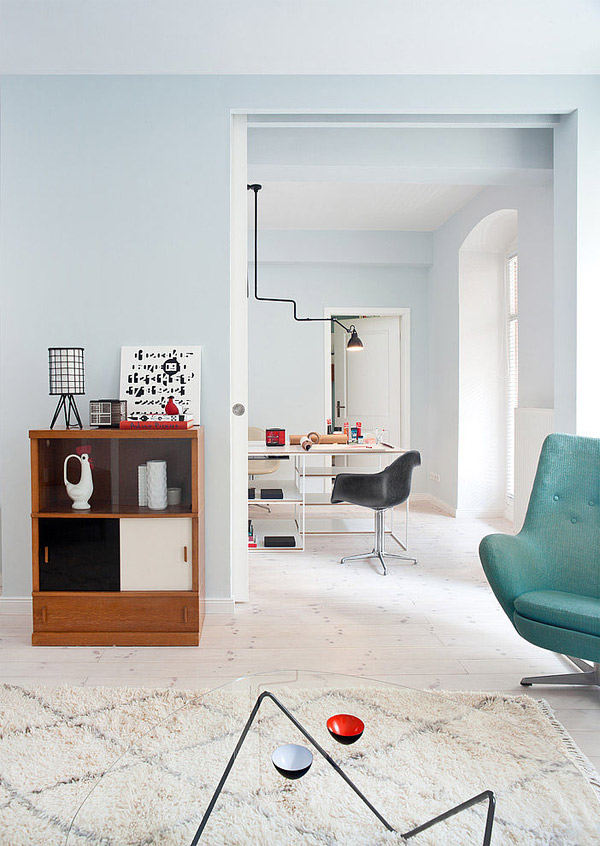 The modern coffee table adds style to the living room which is then accented with a rug that polishes the look of the area.
The color combination matches accordingly that gives a wider look to the living room.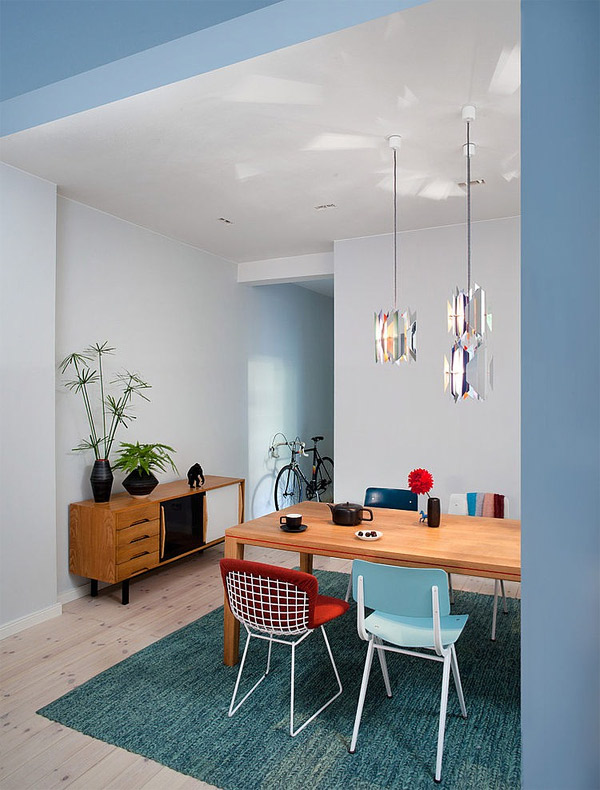 This dining room may look small or have a limited space only but its design is still very stylish.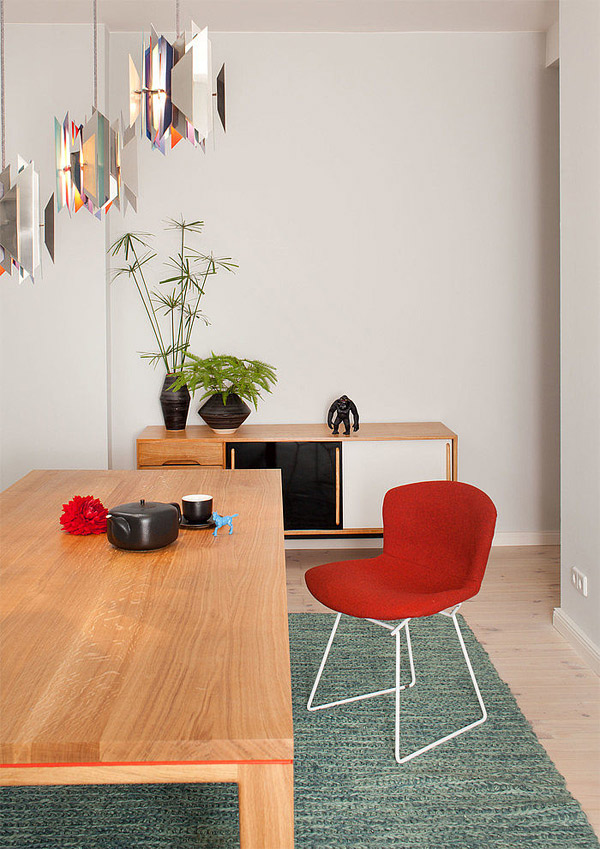 What really make up this dining room is this wooden table and a unique design that those pendant lights have.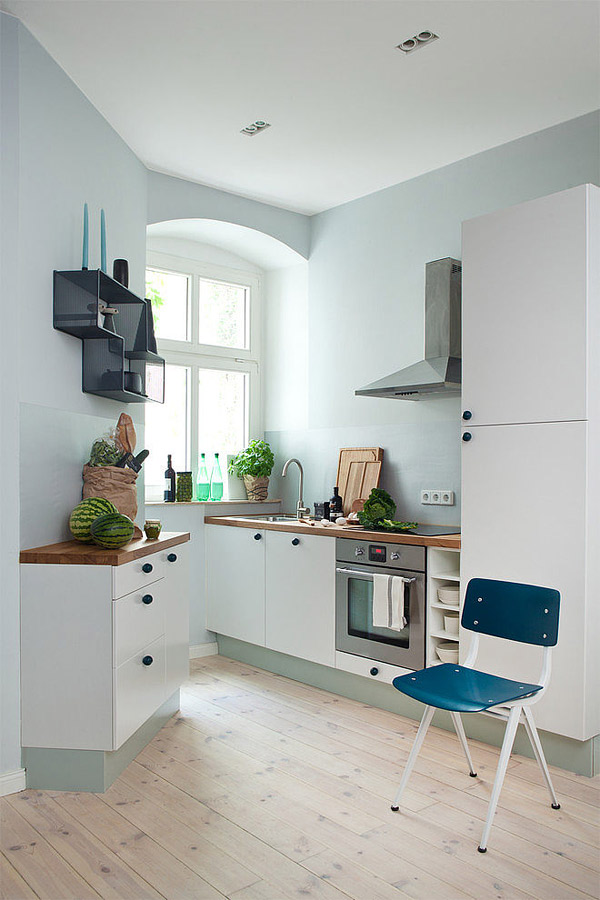 Everything that a kitchen must have is provided by this design; the space has been maximized that gives a functional purpose.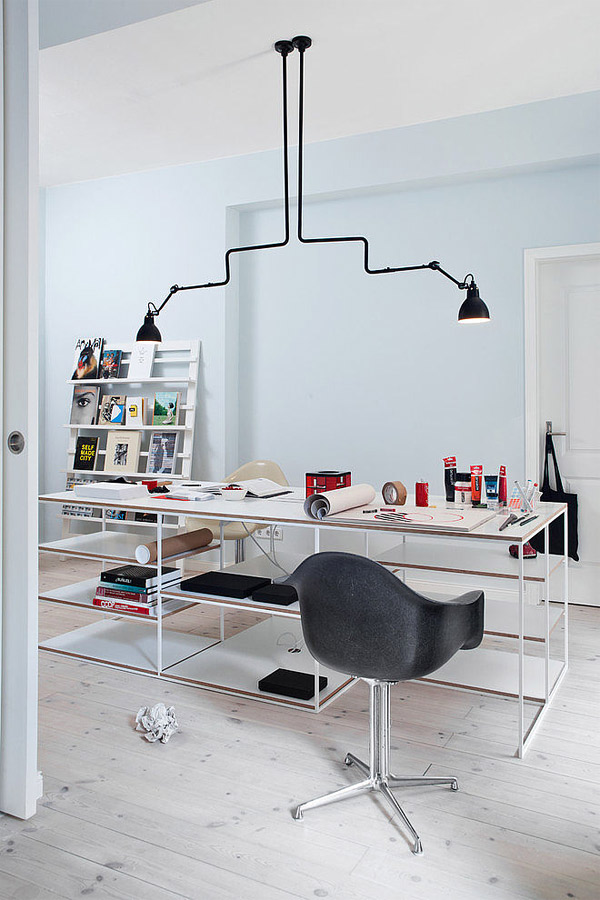 This craft room is designed completely for its main purpose, to do artwork in a private space.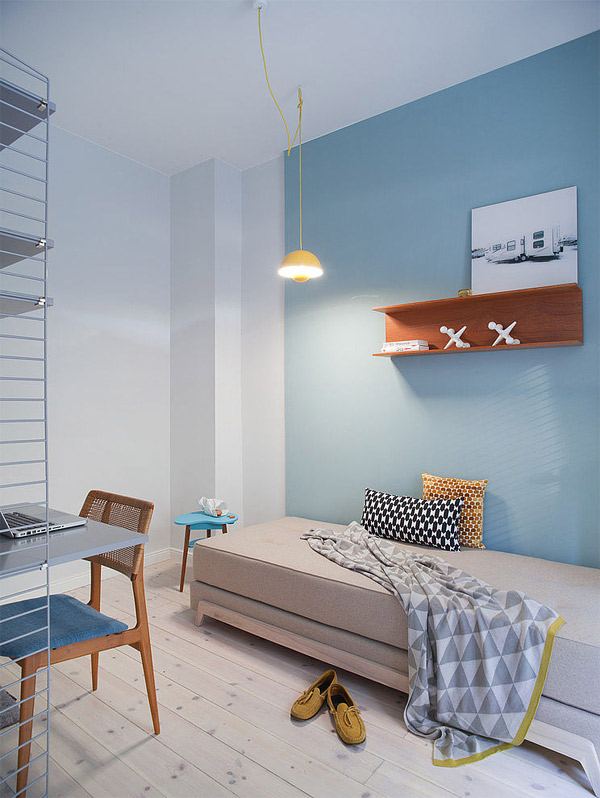 The home office is furnished with modern furniture. The daybed offers a comfortable rest after tiring works.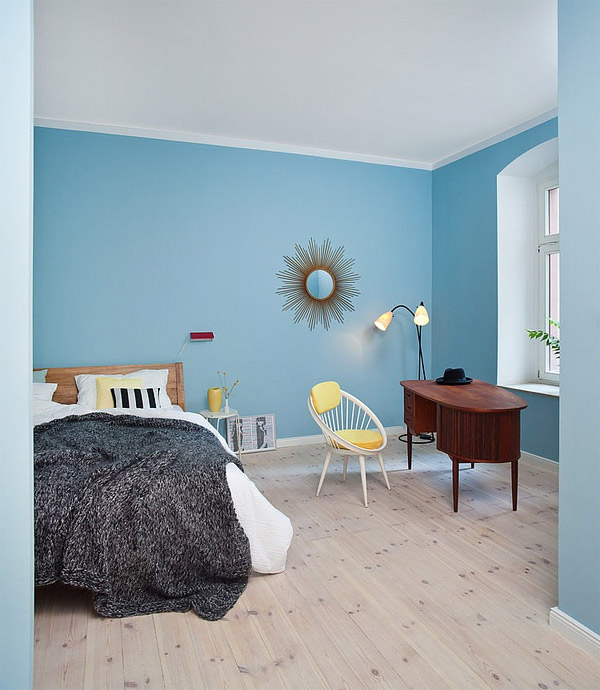 I love the color of this bedroom. It gives a fresh ambiance.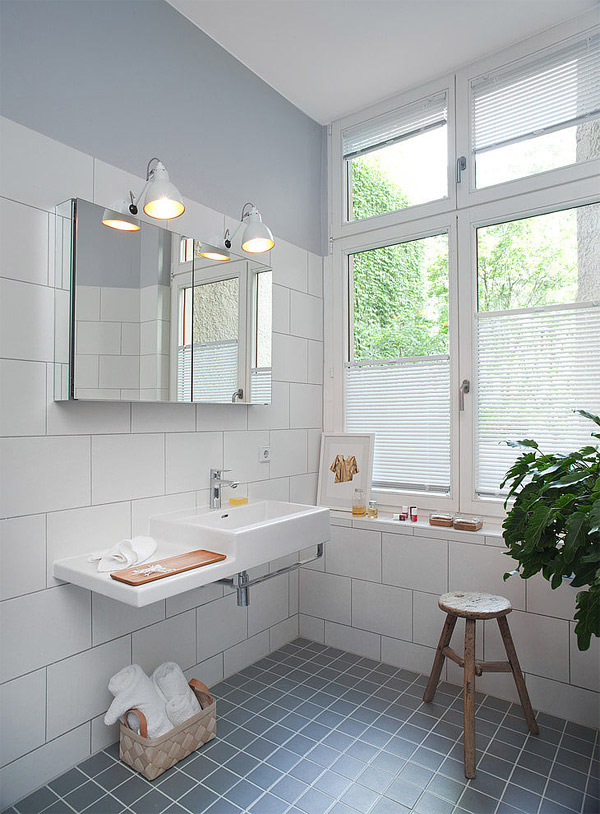 It always look clean and refreshing when you got a white color scheme for bathroom.
The main consideration in having a space to dwell in is that you must always feel comfortable and secured with the environment around you. This transformation done by Berliner Dependence was remarkable. As you have seen, there is no trace where we can say that this was a school before for it is possessed with glowing depths.