High Loft in NYC Utilize City Views as Living Decor
The view from our homes is a great consideration when building a house. Yes, that would be location, location, location! And if you are blessed with a good view, then make sure that your house design is taking advantage of those views because not all homes can get a wonderful view! Today, we are going to show you a loft apartment that considered the views of New York City as a living decor.
This High Loft family apartment could provide a play of urban light and views located in New York City, New York. The designers said, "Our clients were interested in a space they could re-shape to meet the needs of their family of four. Several aspects of the building were appealing to them – the building's history, its distinctive cast iron structure, and the volume of space afforded by the apartment's 13-foot high ceilings. The design prioritizes views of the city, light and connectedness between spaces over private, compartmentalized rooms". The loft is contained in a historic building. You won't expect that once you are inside the house, you can get a lovely modern residence! Come take a look!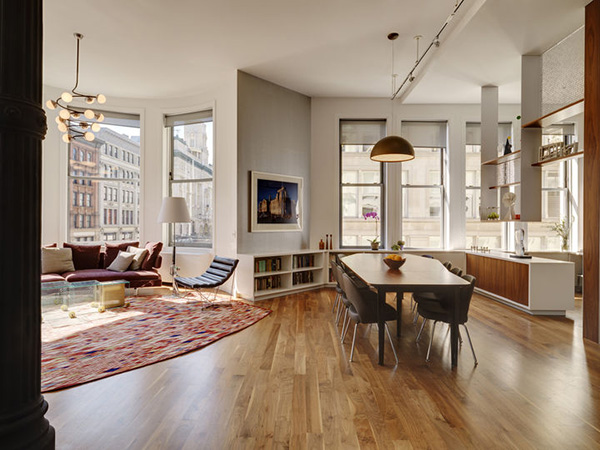 The living room occupies the corner of the building where they can get an oblique views of the city.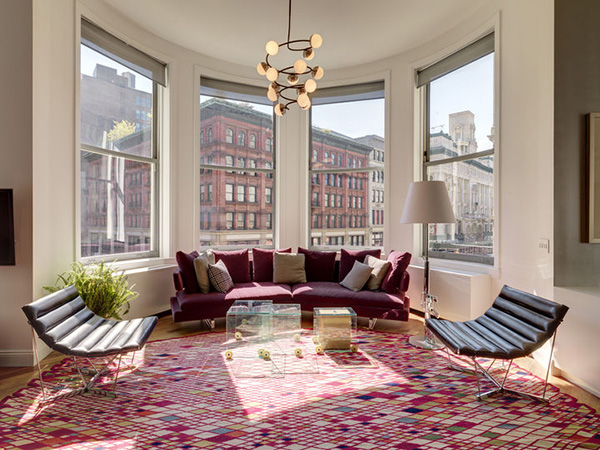 The furnishings in the living room reinforce the geometry of the area through a curved-back sofa, a spiraling pendant light, and carpet with octagonal design.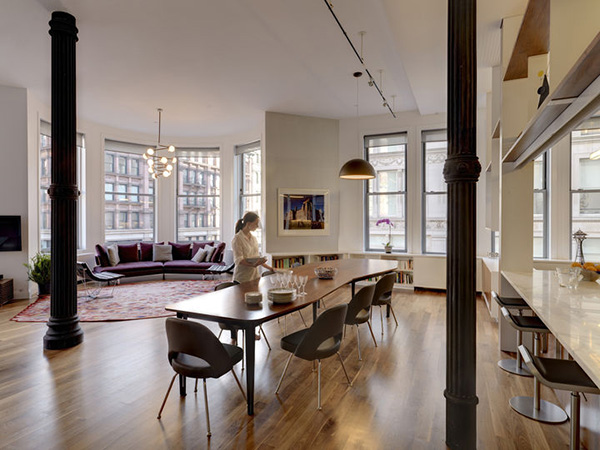 There are still hints of the historic architecture in the interior just like the columns here.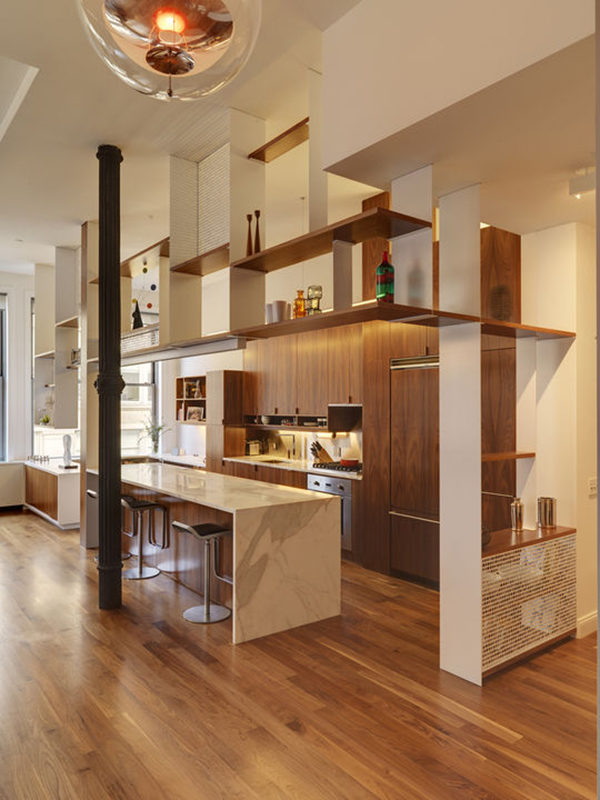 The horizontal shelves are made from walnut to relate to the palette of flooring and custom cabinetry.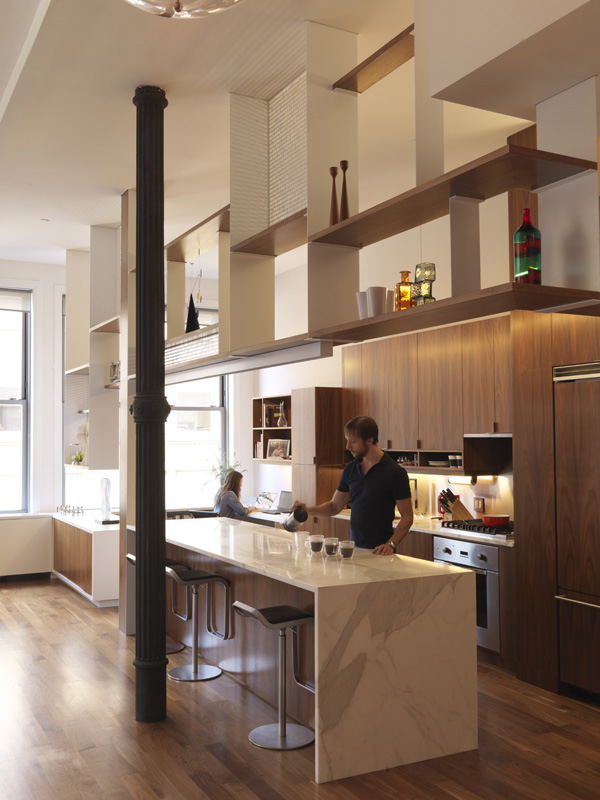 Shelves had a custom pattern that echo decorative motifs on the cast iron columns.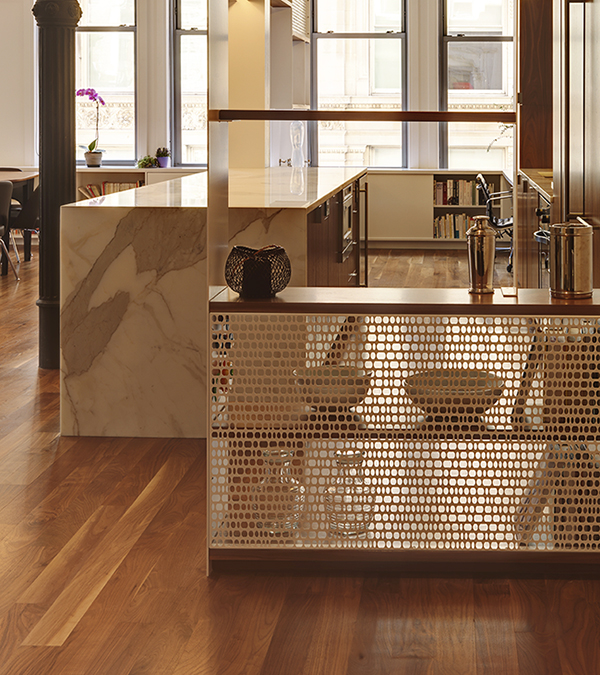 Don't you like this screen at the back of this shelves?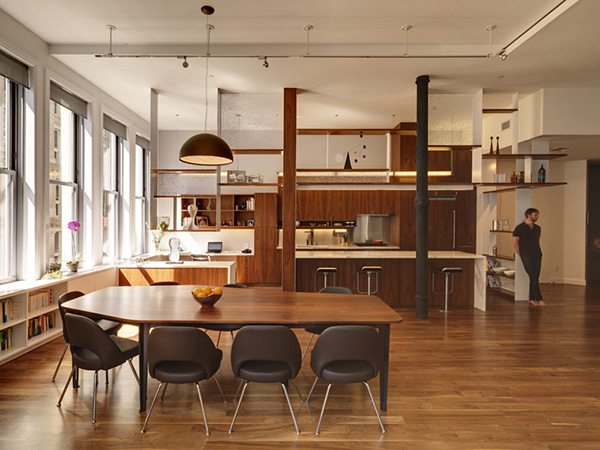 The dining table has a unique shape and style that fits to the look of the interior.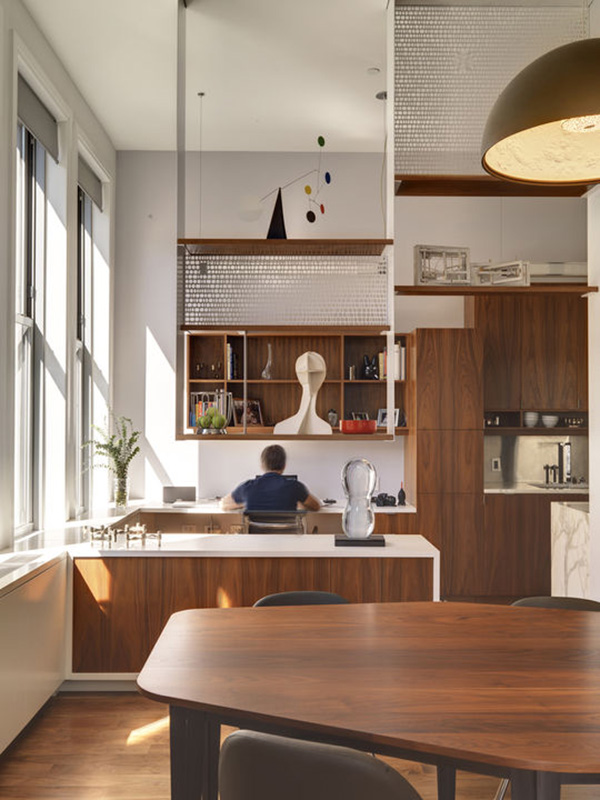 A working area can be see just near the kitchen and dining space.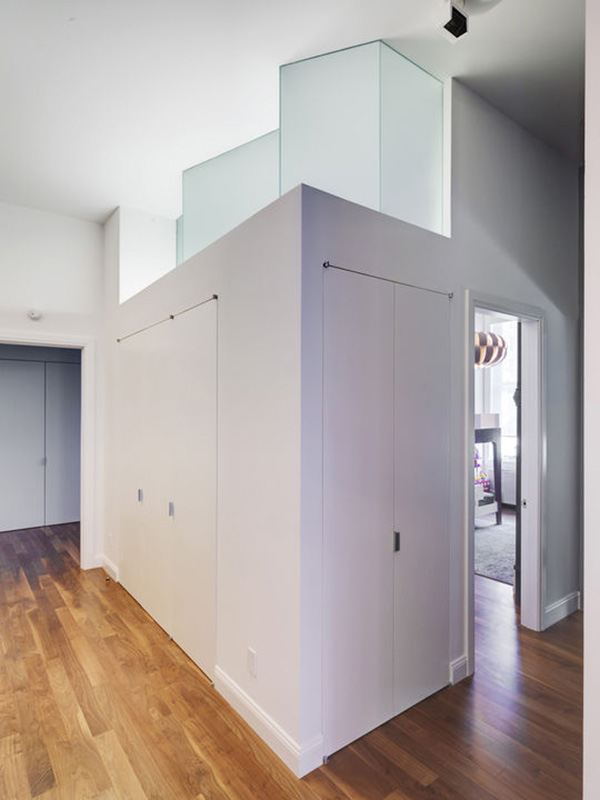 White built-in wardrobes are seen in the hallway that leads to the bedroom.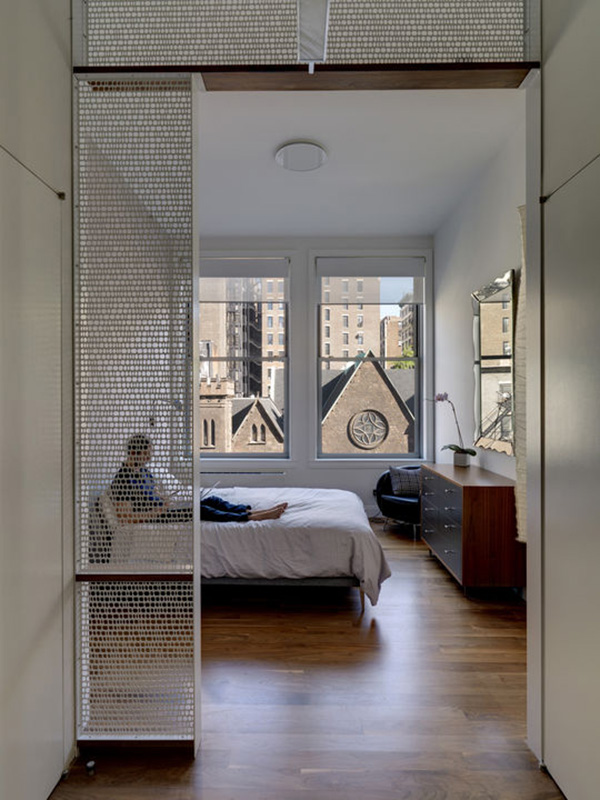 The screens you saw in the shelves are also used in this bedroom too. It produce a sense of a secondary exposure in the bedrooms.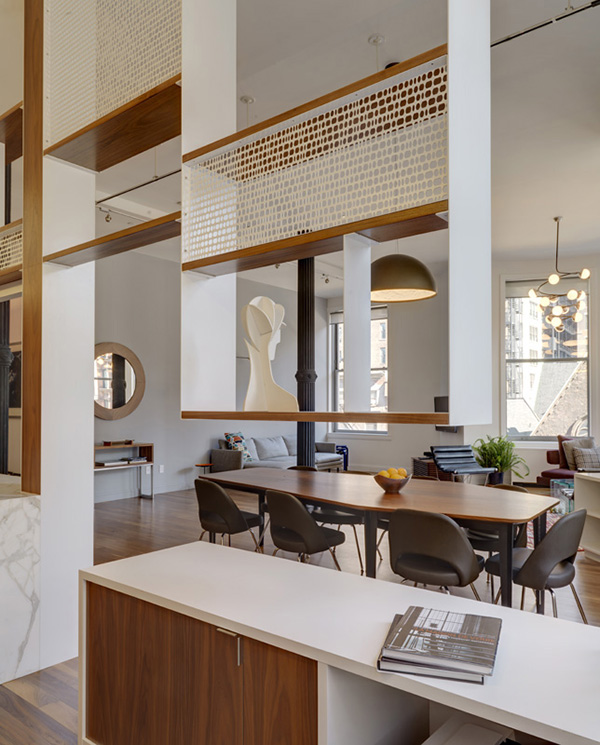 The screens allow changing natural light everywhere in the house.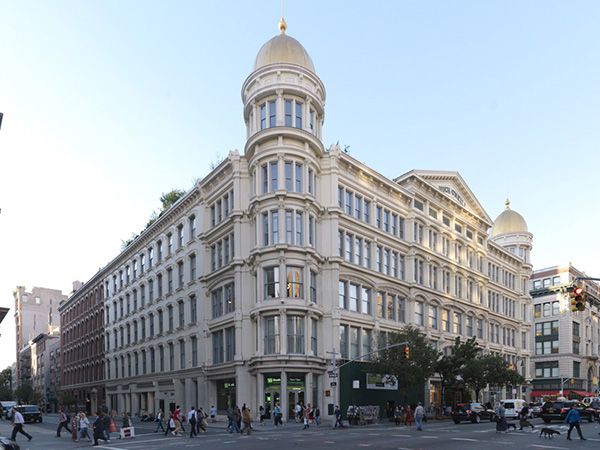 And this is how the building looks like in the exterior. Historic indeed!
I know that if you are standing outside this building, you wouldn't expect to see a modern interior like this home in NYC. It is designed by Bade Stageberg Cox and they did a great job to this design. Indeed, it was able to utilize the city's view in every corner of the apartment. What is your opinion about this dwelling?