Predominant Wooden Elements in Bellevue Hill House's Interior
A beautiful contemporary apartment designed by Rolf Ockert Design is situated in Bellevue Hill, a suburb of Sydney, Australia. This house has an interior that would stun anyone with admiration. It uses modern design while paying attention to function. Warm earth tones are seen around the house but instead of being boring, it looks stylish and gorgeous. The use of such material also made the interior appear more relaxing bringing in calmness all around the home's ambiance. Once you get a glimpse of the photos of Bellevue Hill, you will see that it used wood as a predominant element giving it the luxury of warmth and beauty of nature.
Aside from the use of wood, the designer didn't shy away from adding a burst of color in every corner of the house. You can see that in paintings and other decors. One great factor that is needed to achieve a beautiful interior like the one from this house is being clean and organized. You could observe how storage spaces were smartly distributed around the house from the living room to the bedroom. Check out the images of the Bellevue Hill House below:
Isn't this interior relaxing? The white wall made this look brighter plus the wide glass windows.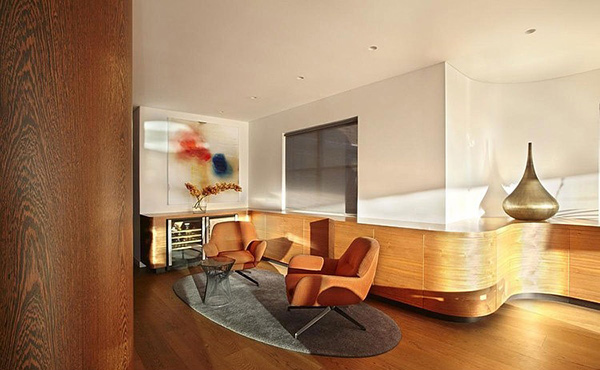 Curvy counters are indeed lovely especially that it is made from wood.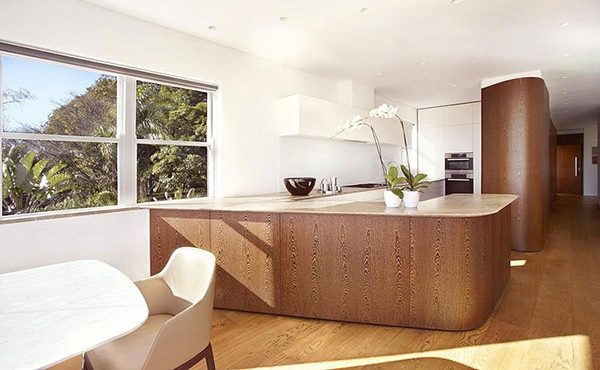 The kitchen island has white countertop which seems to create continuity from the walls.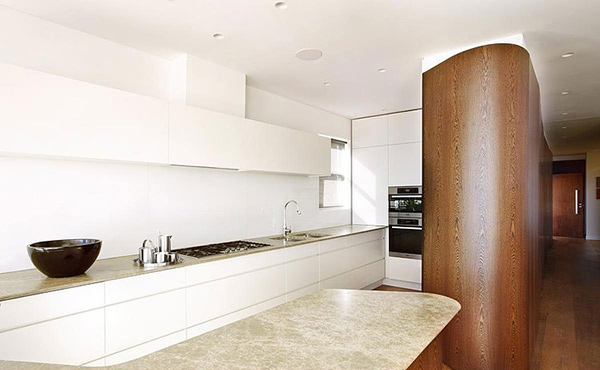 This kitchen is every woman's dream for aside from its clean white color, it also has every modern kitchen equipment for food preparation.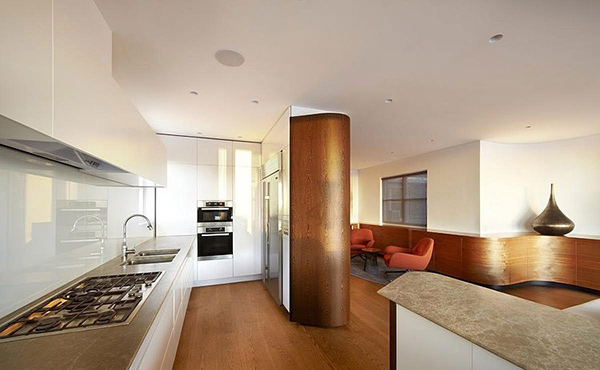 Just take a look at how wood stand out in the interior with whites all around.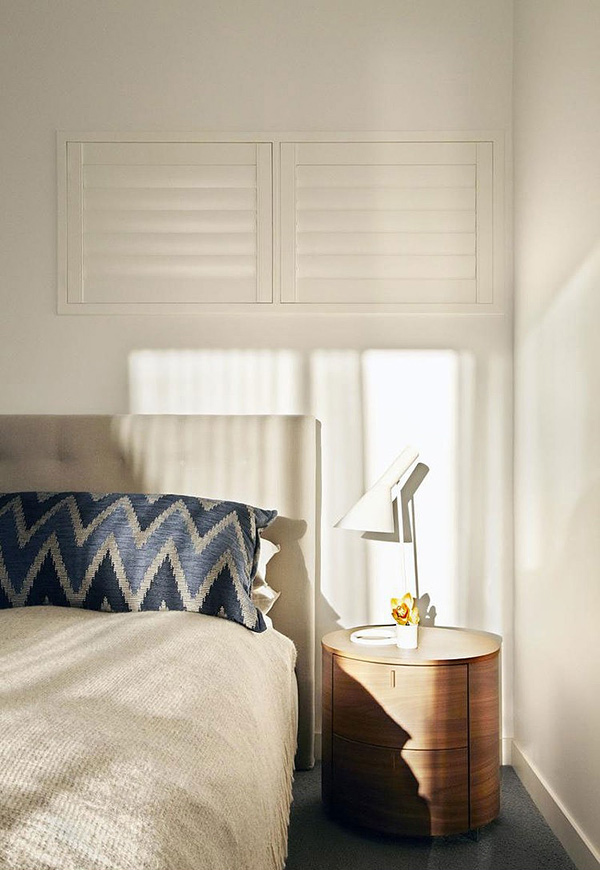 Even the bedroom is in white and yes, you also see a round wooden corner table with drawers.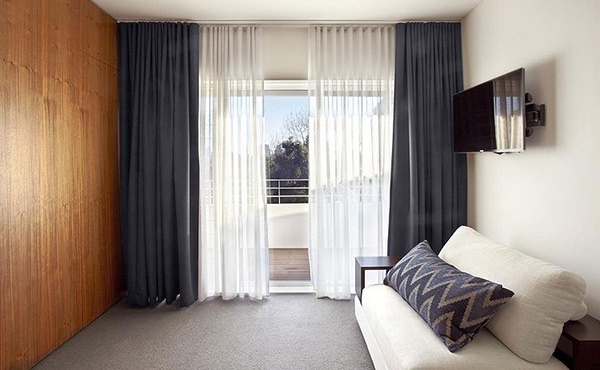 Like the pillow on the bed, this bedroom lounge area also has that blue chevron pillow cover that matched well with the curtains.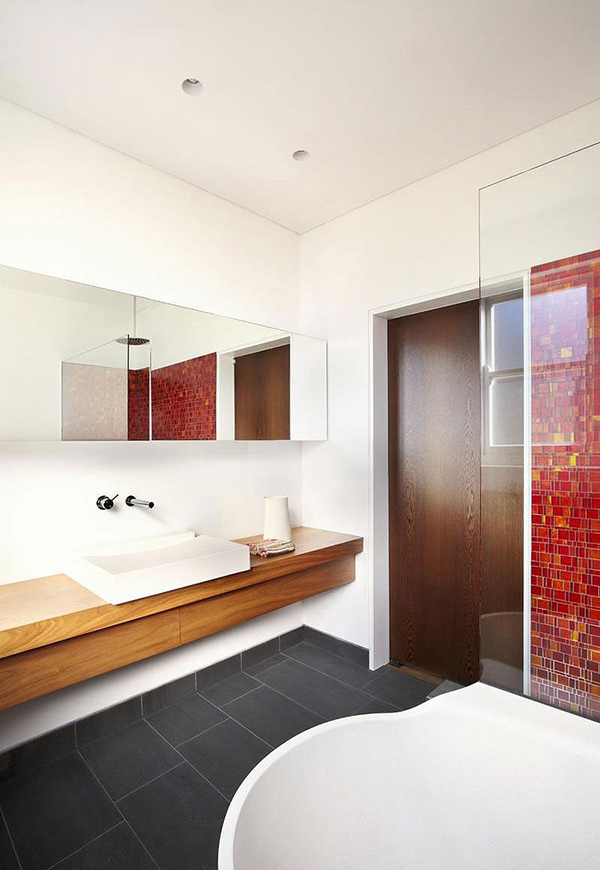 Wooden vanity, white walls and a lot more beautiful elements are seen in this bathroom.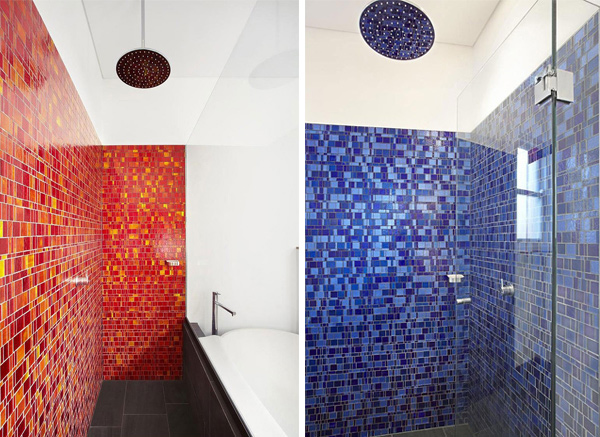 The bathrooms uses mosaic wall tiles in shades of red and blue. This breaks the monotony of white and wood.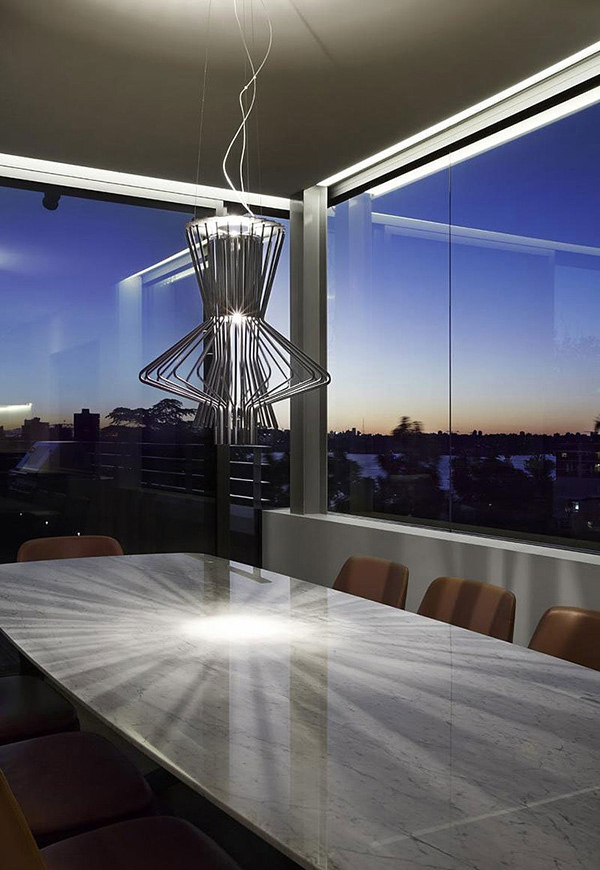 This modern pendant light is a stunner! It added drama to this dining area.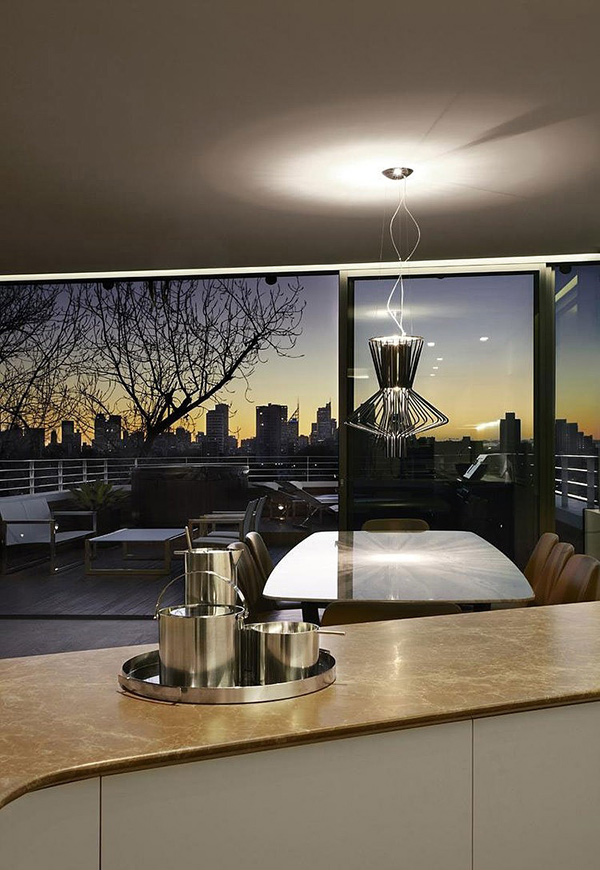 Glass walls and doors are used around the house allowing natural light to get into the space.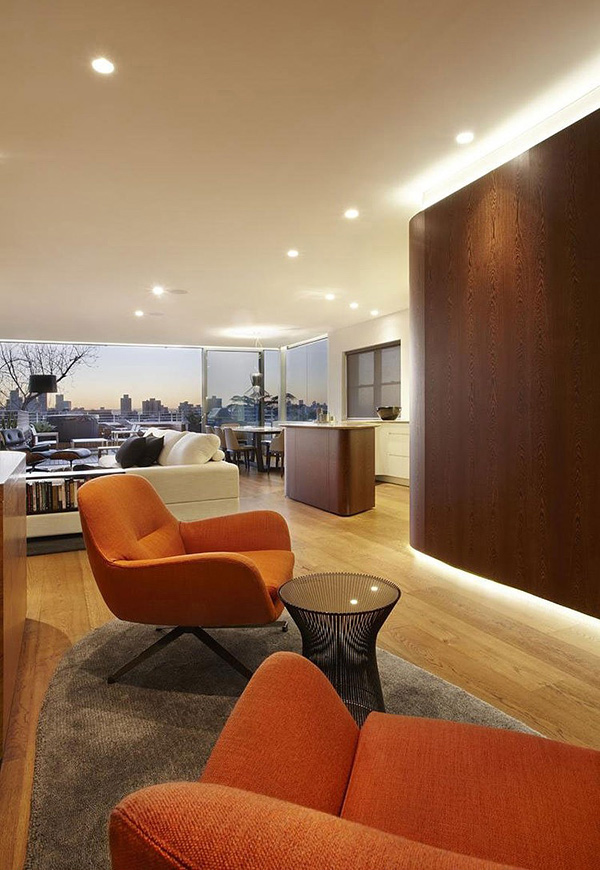 Orange furniture looks perfect in an interior with wood and white paint.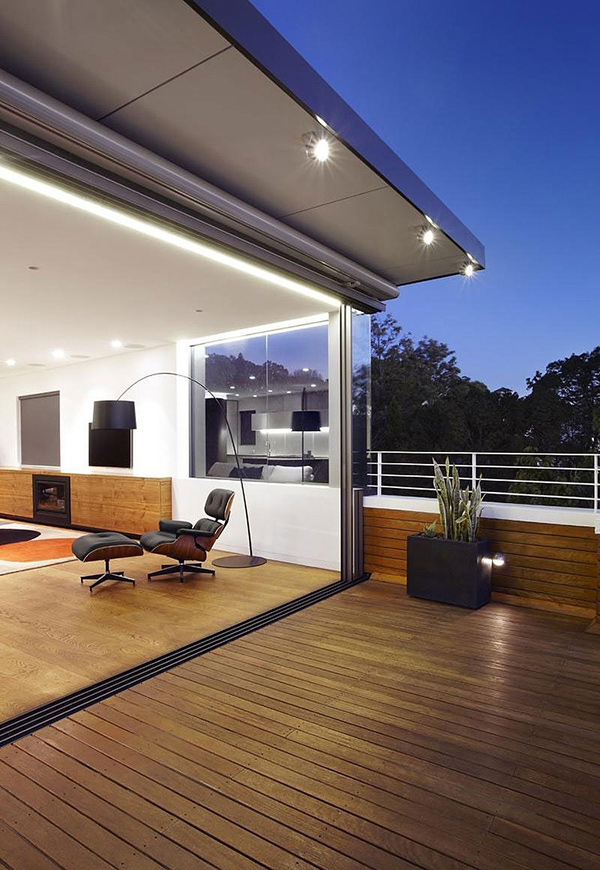 The terrace has wooden flooring just like what is used in the interior of the house. It extends the design from the inside.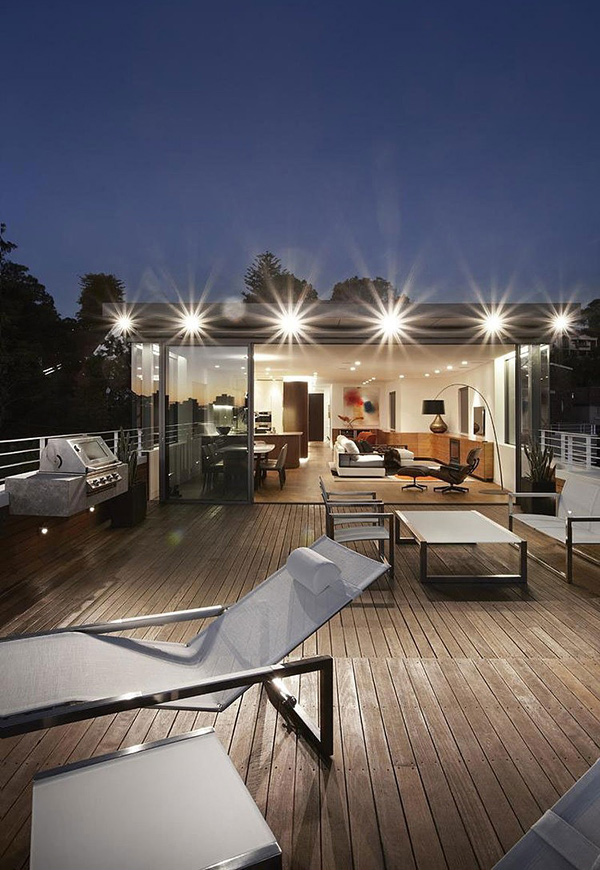 This is a very inviting view of the terrace. You can see that it is complete with every single thing one wants for an outdoor space.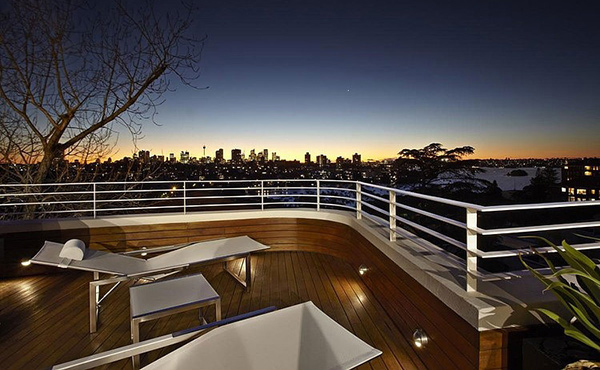 Aside from the beauty of this area, a panoramic view of the city is also seen from here.
Rolf Ockert Design did a good job in this project and we are sure you will agree with us because you can clearly see that from the images above. An interior with wood as a primary element would come up nice because wood can be combined with other materials. It will also look great even when some colors are added to the space. Wood is a versatile element which enhances the look of one's home. That is why, most homes have wooden items inside the house like a wall decor or even a centerpiece.