Award Winning Apartment for Two Booklovers in Barcelona
A wooden interior always gives a warm aura and it would never fail wherever it is used. From furniture, decors, ceiling, floors and walls, wood would always look good. One apartment in Barcelona uses wooden lacquered sheet crossing the rooms and wraps them like a warm and protective skin. This wood crosses the apartment vertically and horizontally which creates an emotional and warm passageway. The apartment is designed for two booklovers who no doubt loved the interior of the apartment too.
The central area of the house is traversed by bookshelves because the owners consider reading as part of their daily routine. Dining room ceilings are made of wood. Wood is also seen on the furniture that holds the TV and the fireplace. Let us take a look at the images of the house below: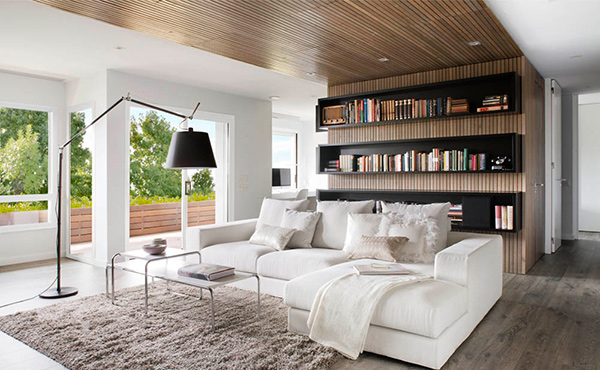 White sofa in the living room on shaggy area rug gives a soft feel to it.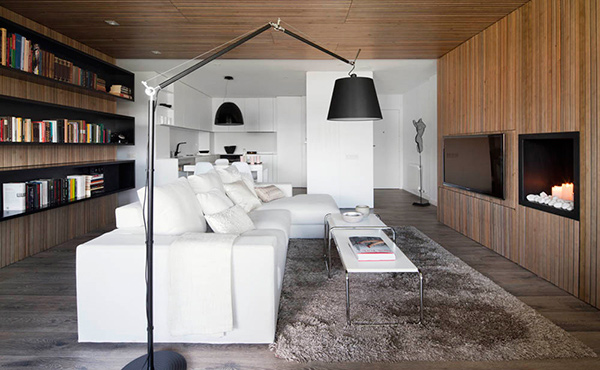 Note the wood that runs from the ceiling to the walls. The fireplace sure adds warmth to the space.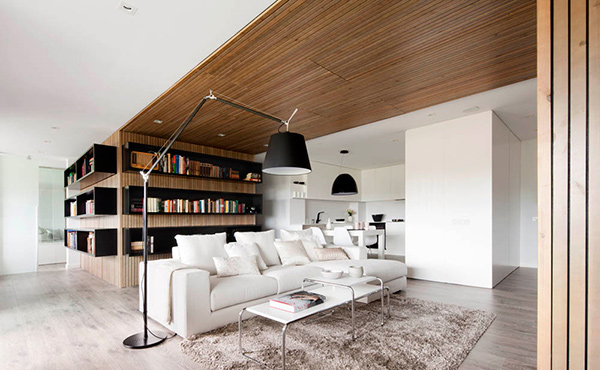 White with contrasts of black from the bookshelves to the lighting lends a lovely aura in the interior.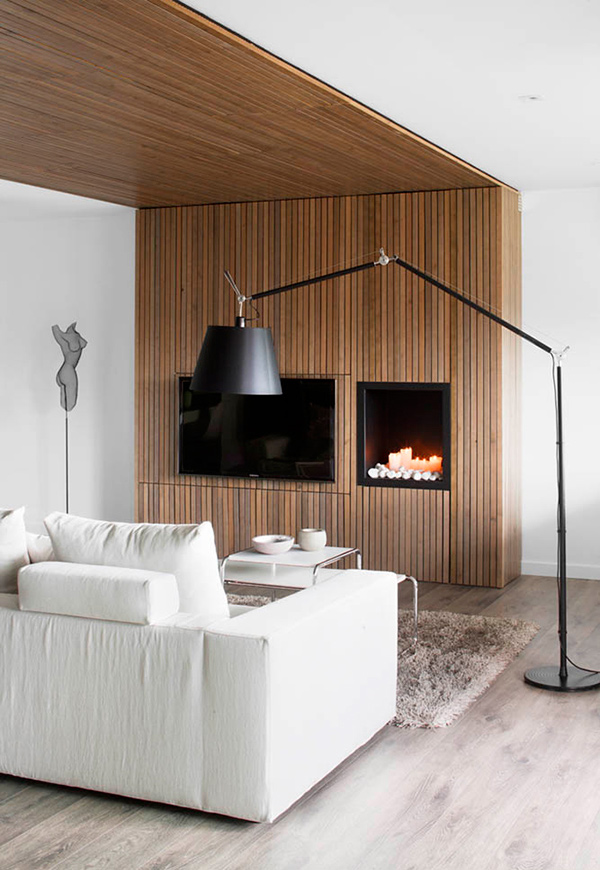 Wood work is indeed perfect in the interior as we can closely see it in this shot. Look at that unique decor with a silhouette of the female.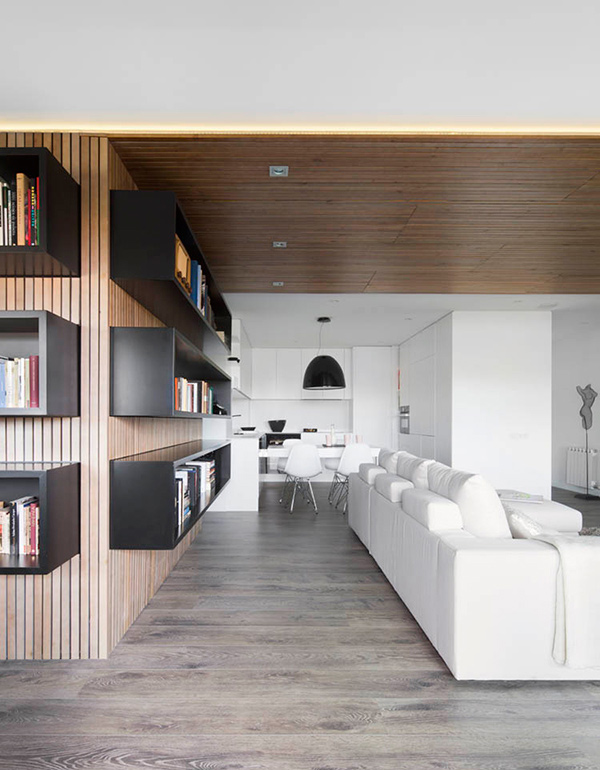 Black bookshelves with wooden background are sure stunner and break the monotony of white.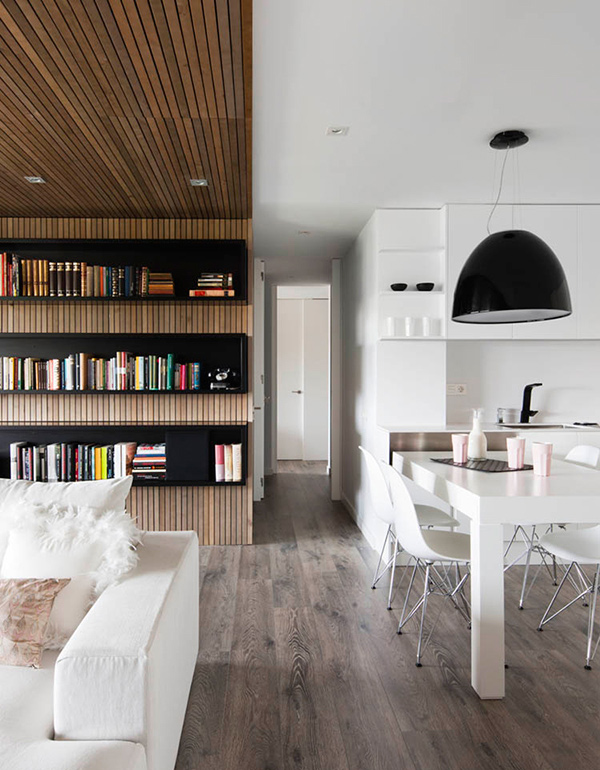 You could observe that most of the lighting is in black just like this pendant light in the dining room.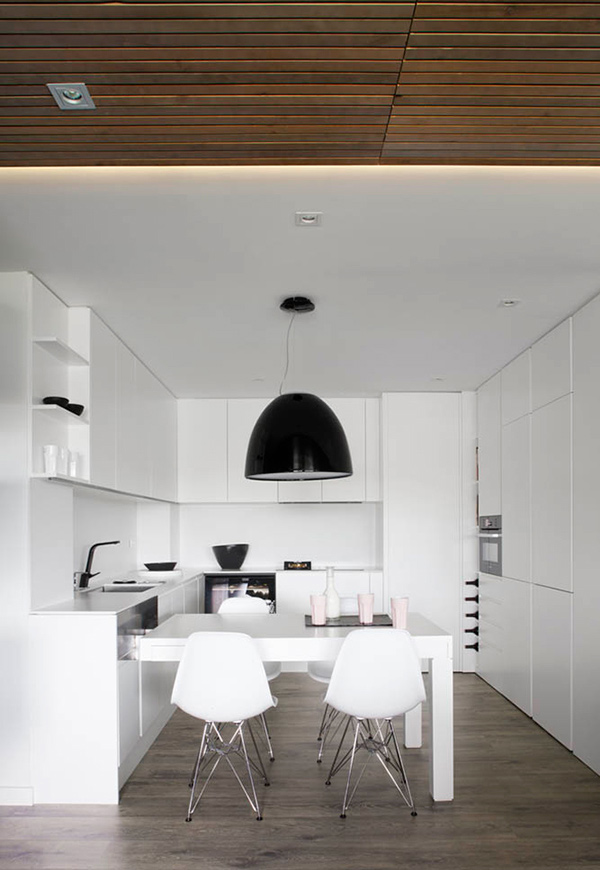 The dining area is flooded in white but spot the black pops in it.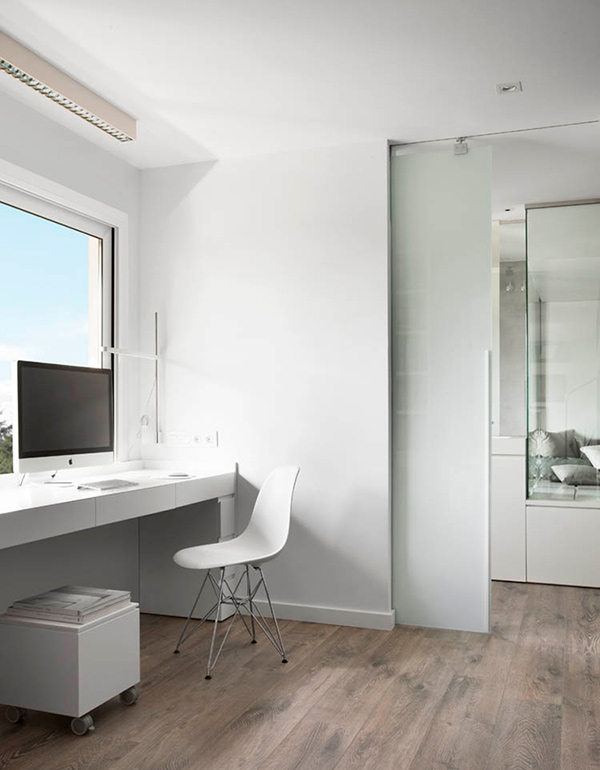 A space saving working area in white is strategically located near the window.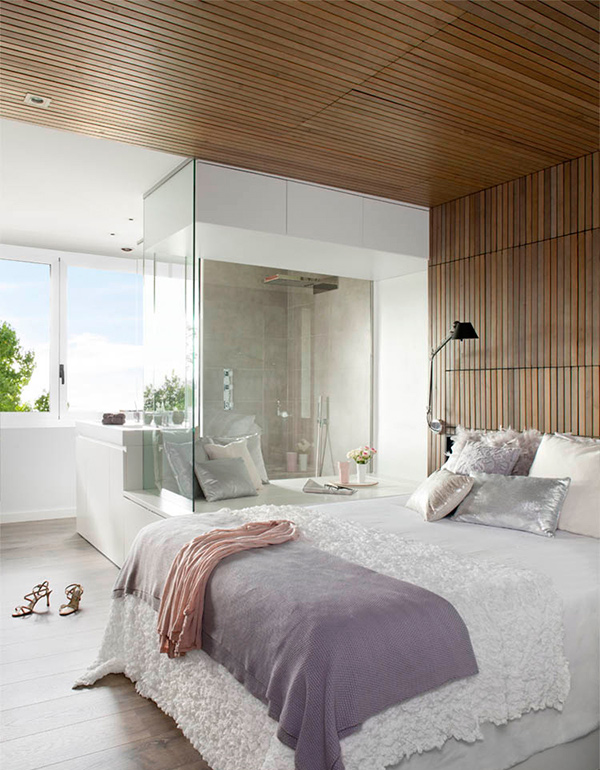 A lovely bedroom where you can see different textures from hard wood to soft fabrics.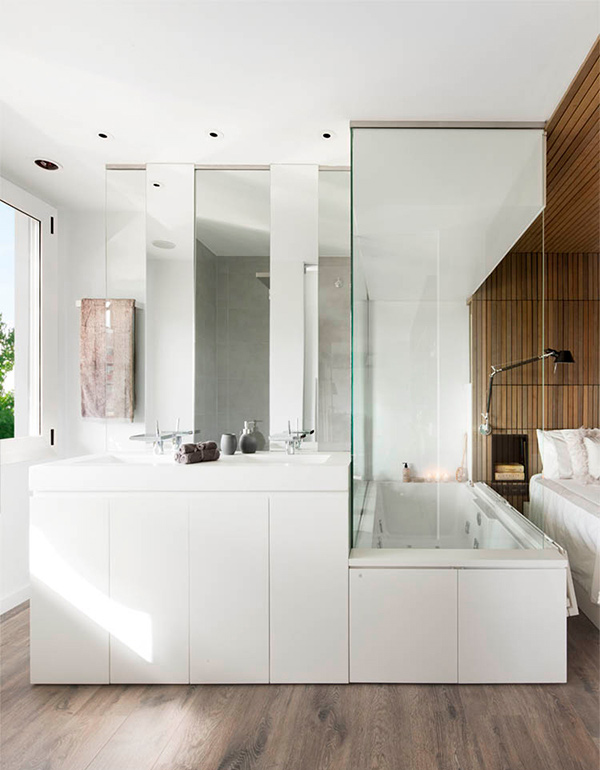 The bathroom is also in white with glass enclosure for the tub.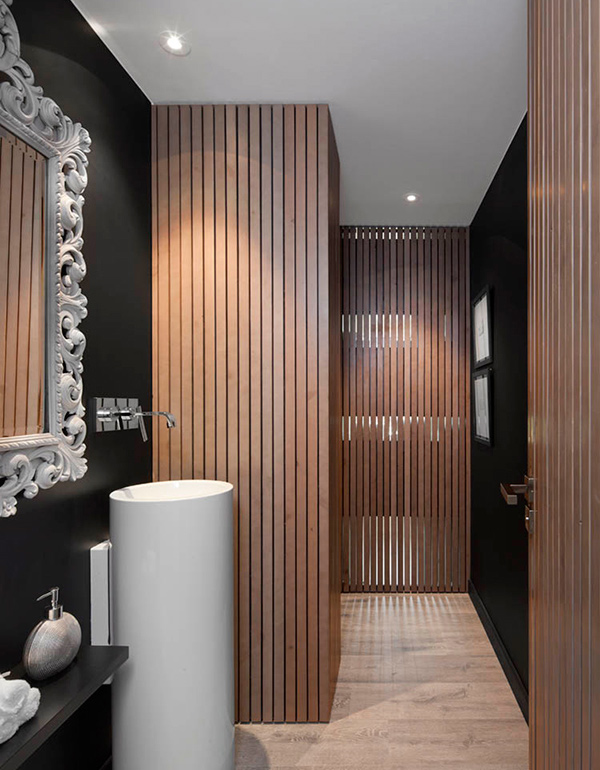 And yes, the bathroom has wooden elements too which extends the look of the other spaces of the house. The mirror has an intricate frame that adds some vintage touch to this space.
The house has a studio that is fully integrated into the living room creating a corner with flooded light facing the terrace. The space is projected in white with black touches seen in shelves and decorative lamps. There is also a water area in the suite to evoke a relaxed feeling. Spanish designer Susanna Cots did a great job for this design which sure deserved the award as Best Apartment at the Idea Tops Awards in China.