Regency-style Avocado Street House in Australia
A home interior vary in design depending on what the homeowner wants. For some, they prefer to have a modern interior while others prefer traditional and classic ones. Still others want an interior with contemporary, eclectic, Mediterranean and others. But what we are going to show you today is a home interior with a Regency-style in it.
When we talk about Regency style, it would usually have an elegant yet light feel. You can see an elaboration of ornament with rich contrast of exotic wood veneers, metals and paintings instead of carvings or other complicated designs. The Avocado Street House is a Regency-style residence in Melbourne, Australia. It is comprised of a three year restoration and expansion. The color palette is mainly white with Dulux's Timeless grey. You can also see an emphasis in structural detailing, furniture, wall finishes and soft upholstery in the house. Come join a virtual tour of the home's interior.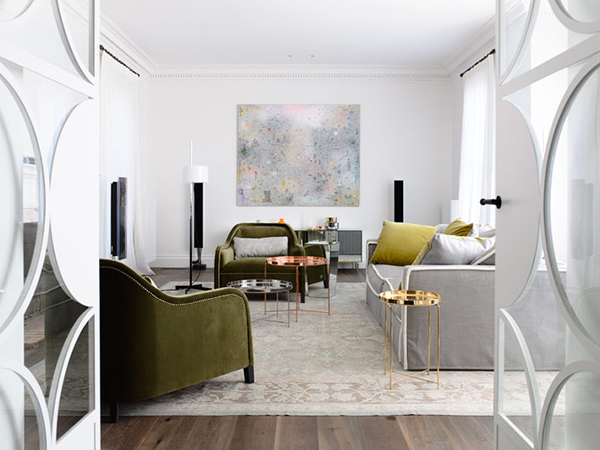 You would open up to a beautiful foyer with pops of green from the sofa. The door's design is beautiful too.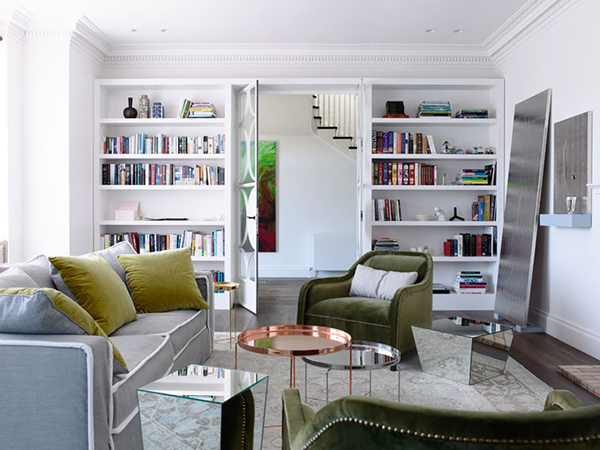 One smart way to make use of the wall is to add shelving like this one.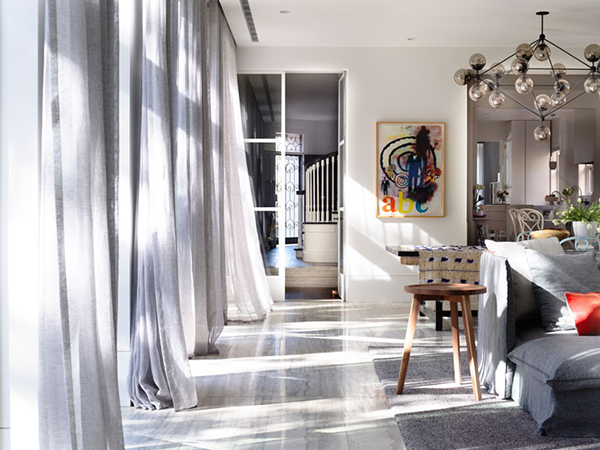 There are many artworks placed against the white walls of the interior.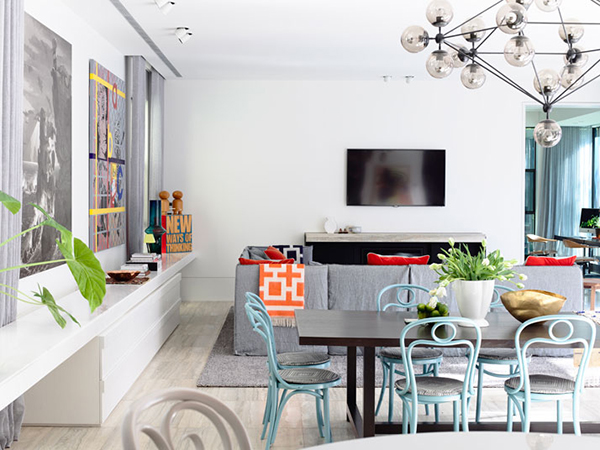 The living area and dining areas are on the same spot surrounded by artworks and a beautiful mix of colors without overdoing it.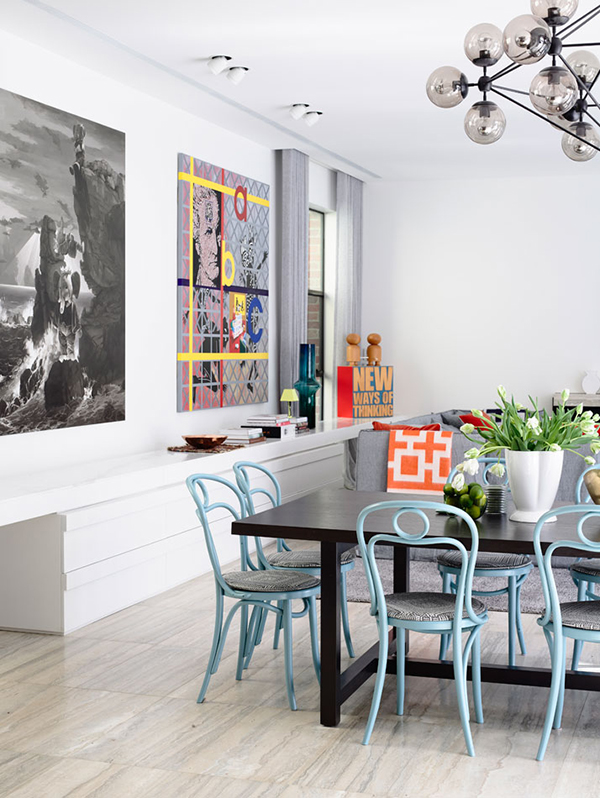 The slim design of the dining chairs are pretty and adds that sleek appeal to the space.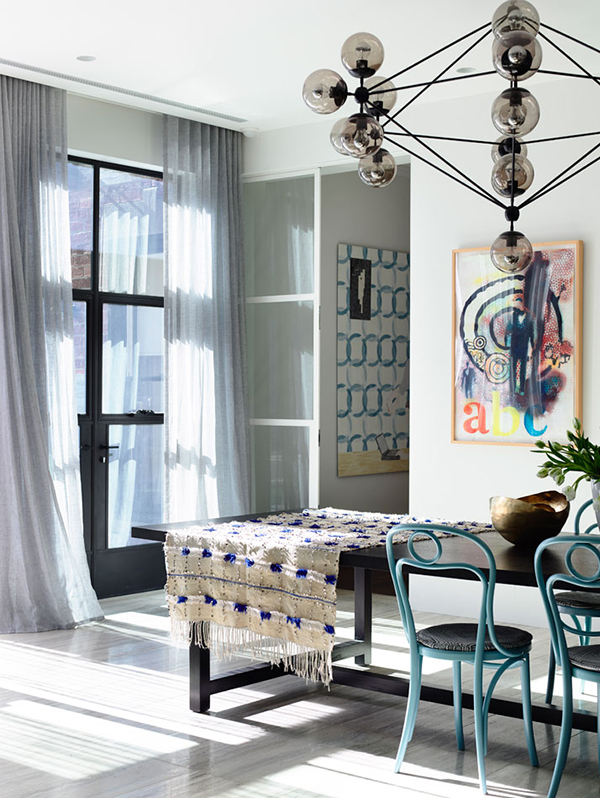 The decorations are of various styles too but they add elegance to the area.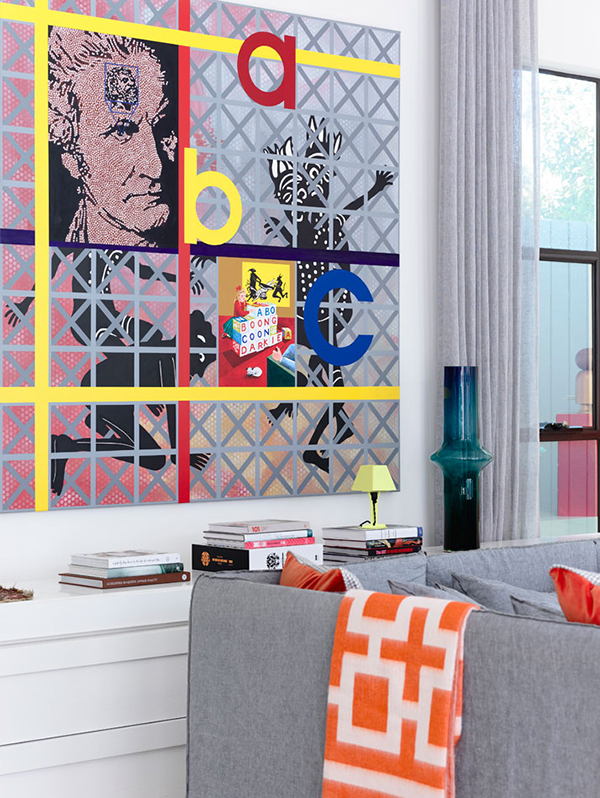 One artwork in the house with an interesting message and attractive design.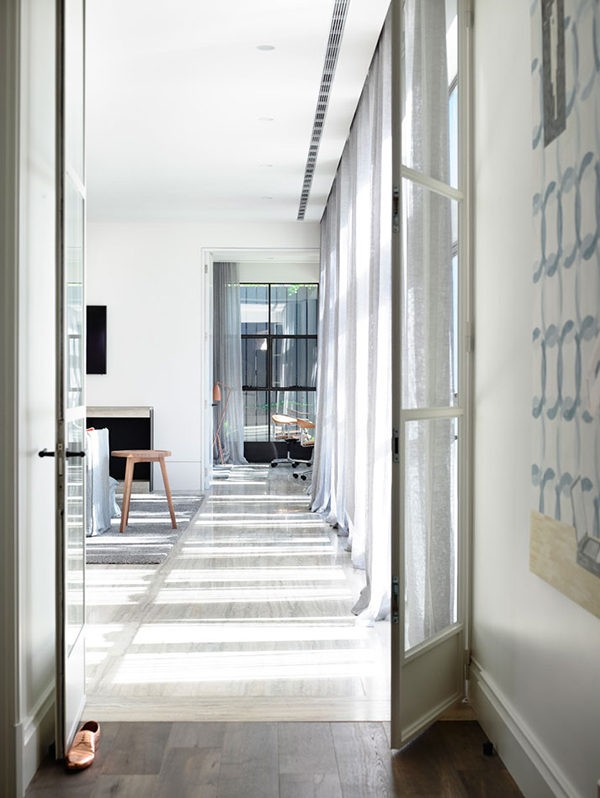 I'm not sure where this area leads but I can notice the white sheer curtains on the large windows that allow natural light to get in.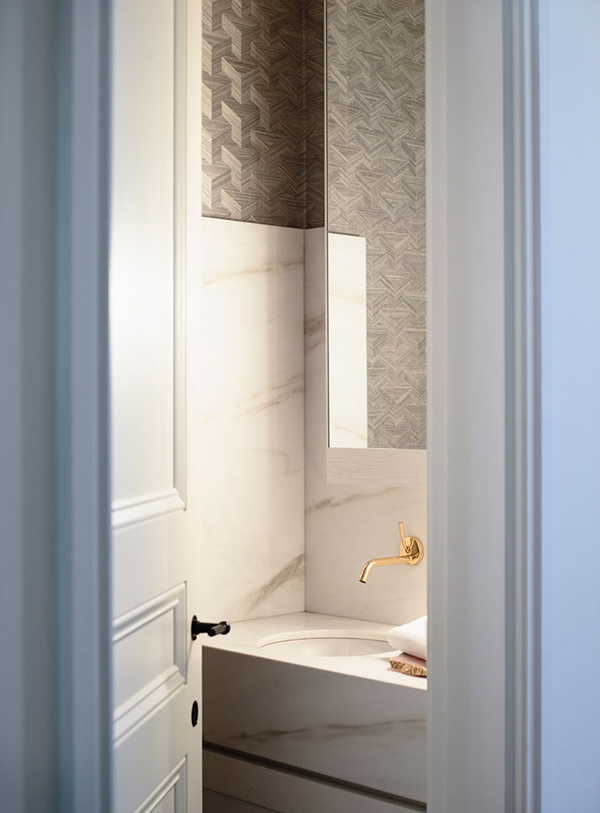 This could be the powder room or bathroom with white shades too.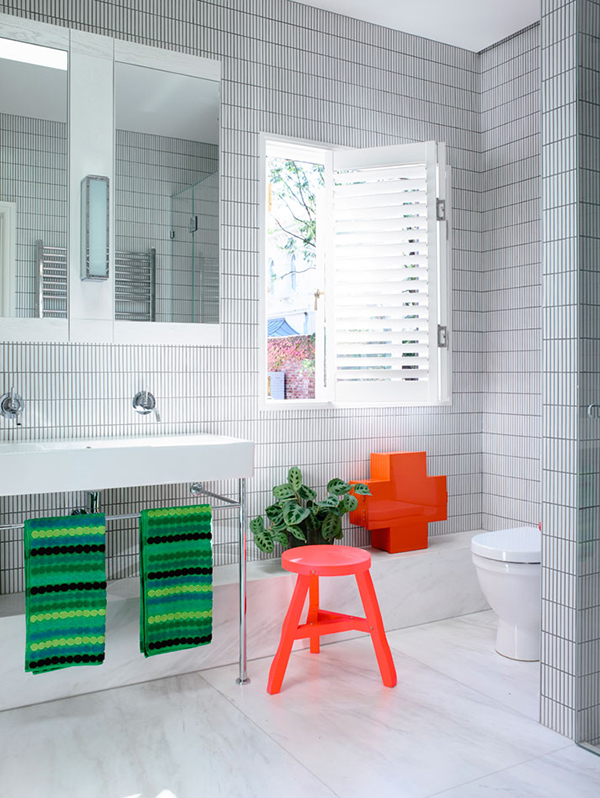 This bathroom has a modern design while maintaining that elegant look.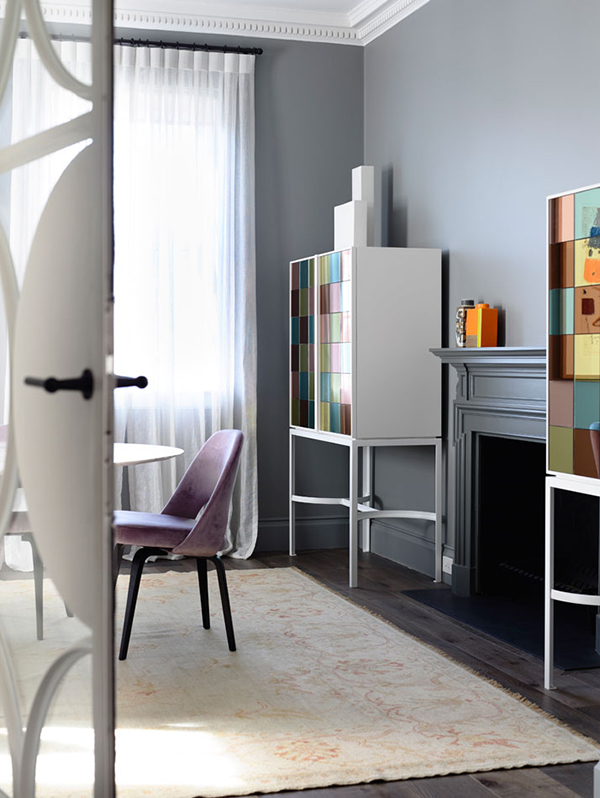 I love the doors of these cabinets placed on both sides of the fireplace.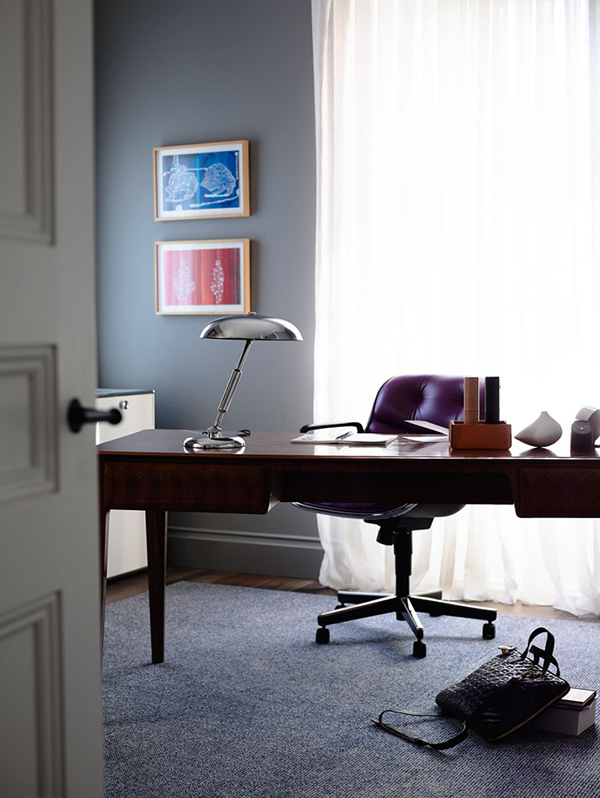 The home office looks beautiful too with artworks on the wall and a gray area rug.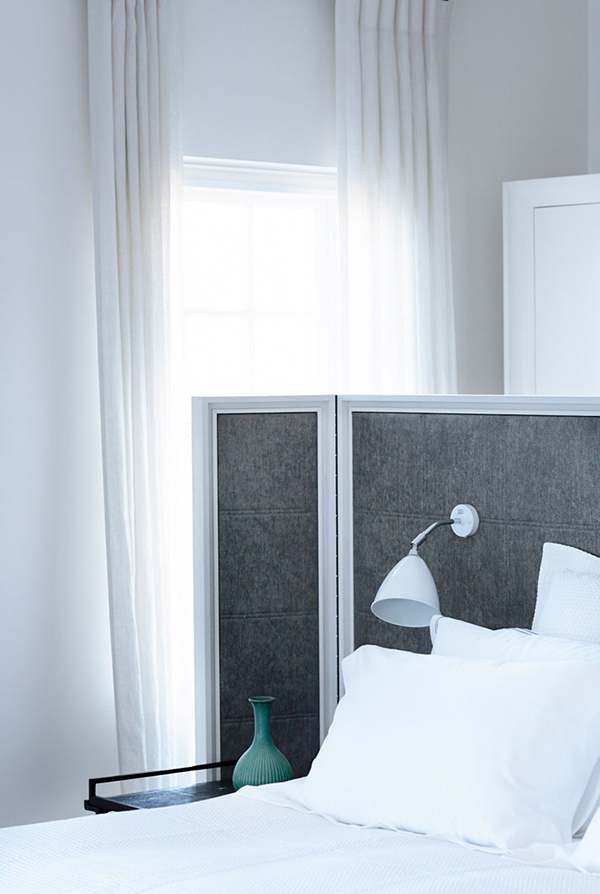 The headboard of the bed has a light that would allow one to read even in bed.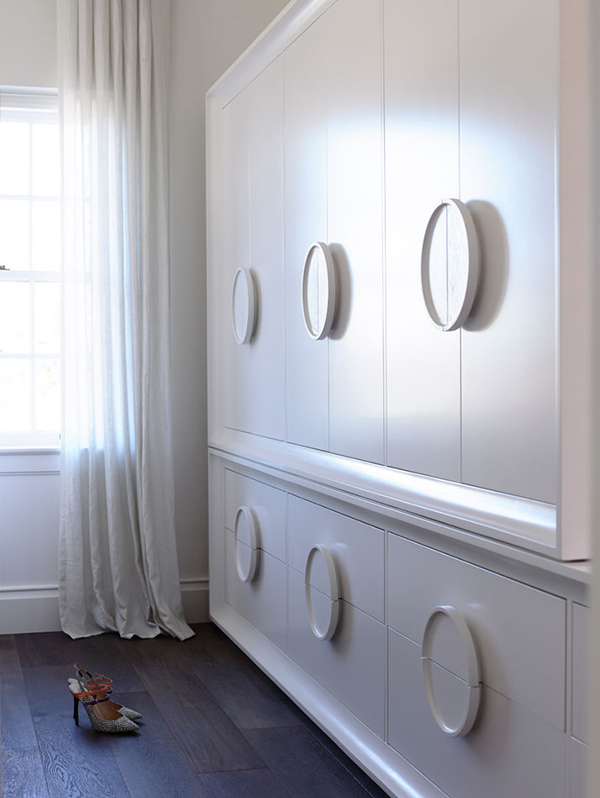 The closet a lovely design with circles as the handle. Interesting, right?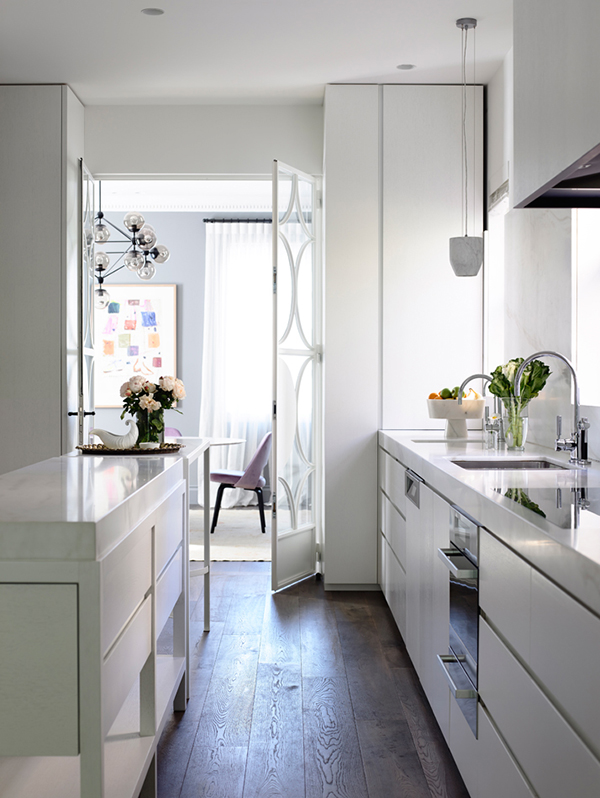 And this is the kitchen with a long and narrow space. It does look neat and elegant with white and stainless.
Beautiful. It is indeed beautiful. I just realized how gorgeous a Regency-style interior is! The interior design is done by Kerry Phelan who have worked on many other amazing interiors too. What she did in this house was very impressive as she used colors with a perfect & uncontrolled balance. What are your favorite details in this house?