15 Design Ideas for Home Music Rooms and Studios
If you love to play music instruments as a hobby or your career is in line with music, then you'd certainly want to have your own music room or a music studio. You can always convert a space into one if you want to. Just bring in that musical stuff you need and your good to go but in truth, it isn't merely about putting stuffs together. You also have to think of aesthetics.
As always, it is better to have a well-designed environment than merely a plain or dull one. That is why, we have collated some interiors of music rooms and music studios to give you ideas on how you can design yours. The spaces vary in style. There are traditional ones, eclectic, contemporary and modern. But one thing is common in these spaces, it reflects fun, talent and even professionalism! Now, take a look at what we have for you.
Studio – La Canada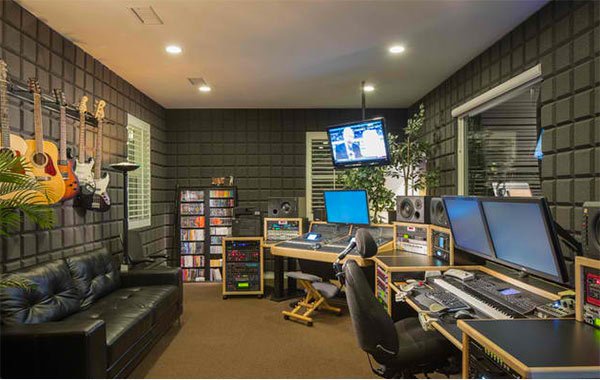 We are not sure how the walls were done but it looks lovely in this gray music studio. You'd never expect that a house can have a studio as cool as this!
The Thorns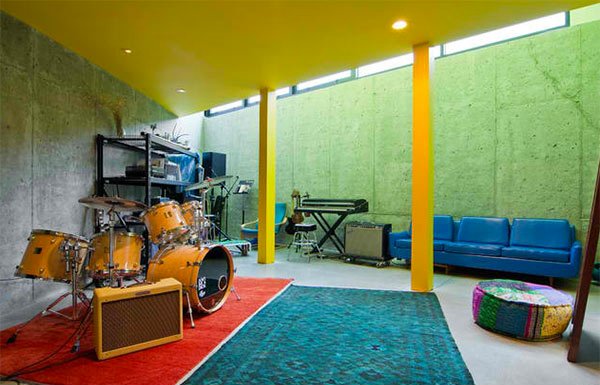 To balance the use of yellow for the ceiling of this basement, gray wall was used instead of it. This subdued the space. And yes, it added more life to the music room especially that the rugs are of different colors too.
Cottage Refurb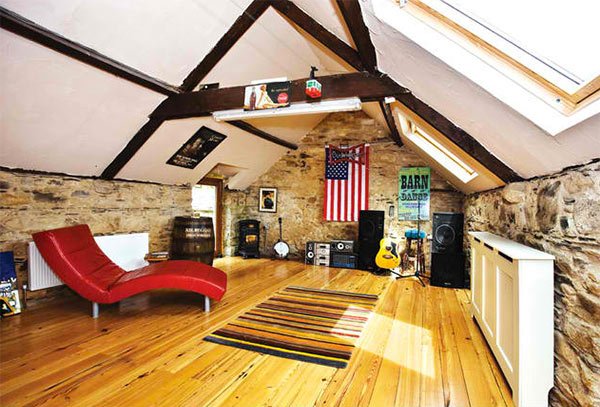 If the previous space was a basement, this one is an attic. You can see the combination of textures in the space.
Robertson Close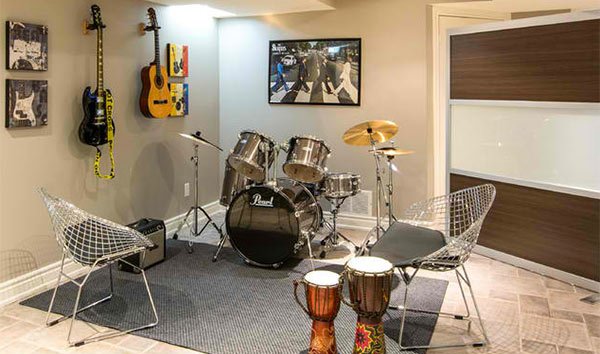 This music lounge is a great space for gathering and jamming. Custom partition divides the room while providing a sound barrier in this multi-purpose basement.
The Vail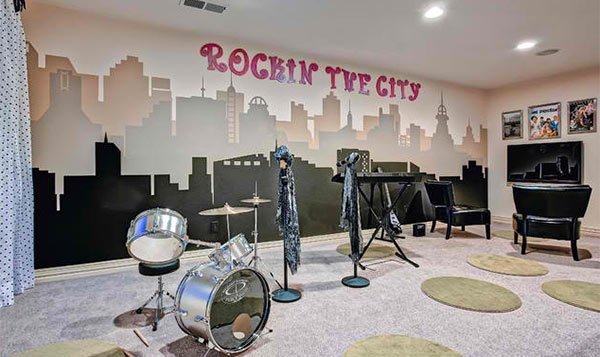 This city-themed space painted with wall skyscraper adds a unique dimension to the room making you feel like rockin' all night!
When the Musics Over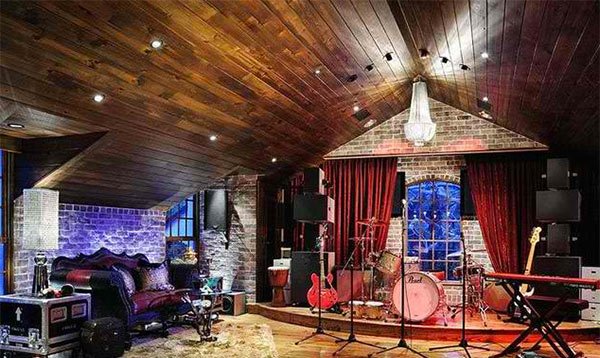 A high cathedral ceiling with wooden panels adorned with a lovely chandelier fits the space especially that it has a small stage to practice and perform.
Multi Media Office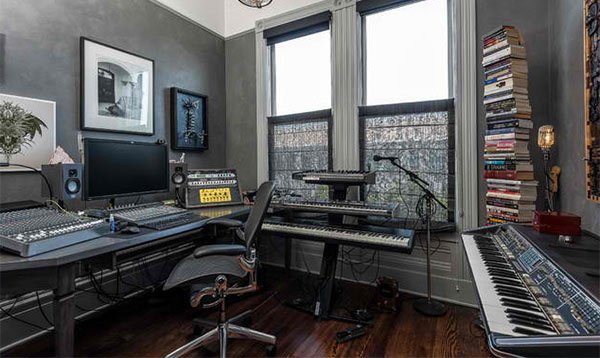 This space may be small but you can see that everything was fitted inside. Using white and gray on the walls is a good thing paired with the wooden flooring.
Home Music Studio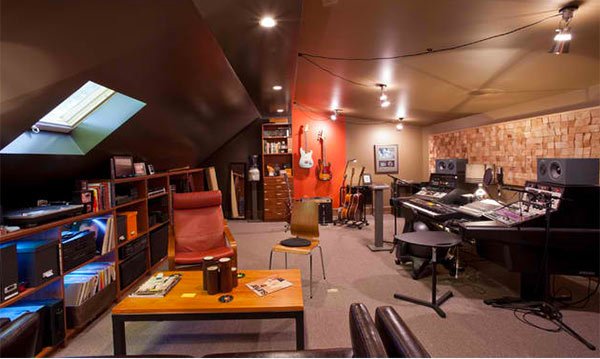 We'd guess this one is in the attic because of the vaulted ceiling/ We like the sheen of the ceiling as well as the wooden decorative wall. If you'll take a closer look into it, you'll be blown away!
Music Studio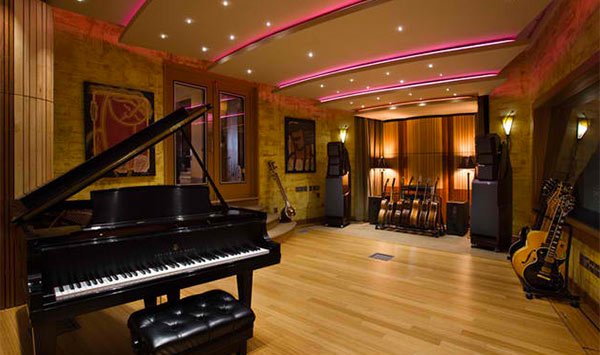 Instead of a plain ceiling, different levels were added to it with dramatic lighting. Lovely paintings surround the wall for more artistic feel.
El Cerrito Private Residence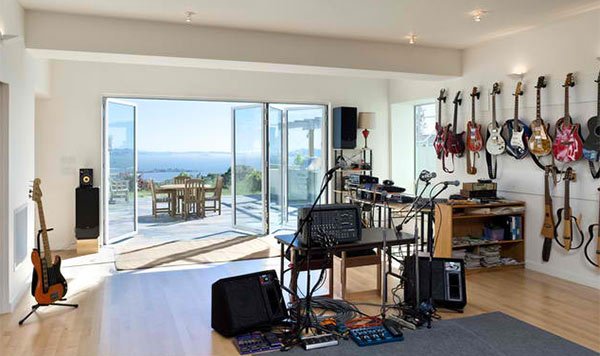 You could breathe fresh air while playing music in this modern space. It sure looks simple but the views you can get from the folding doors will mesmerize you!
Comfortable Cottage Style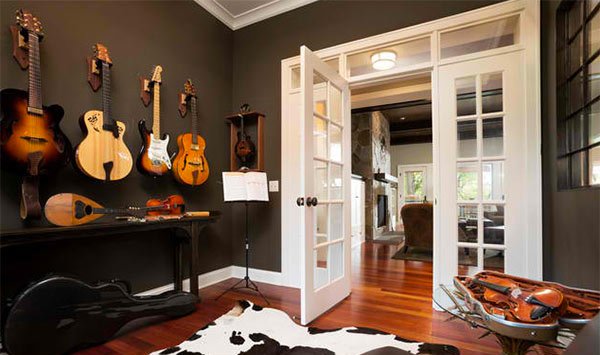 The cow hide area rug adds a twist in style for this music room. Now that is a lot of stringed instruments you can choose from!
Country Estate II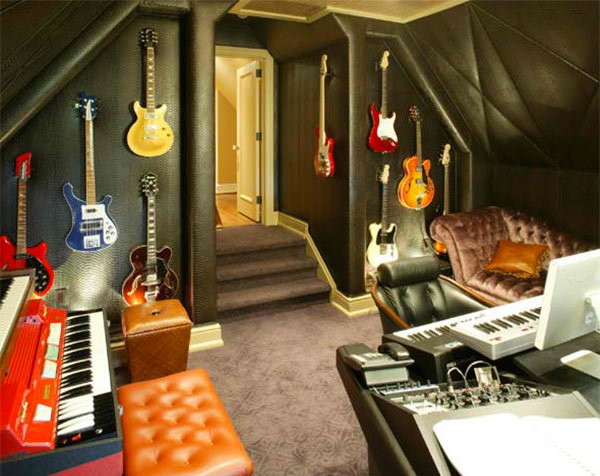 The wall is upholstered vinyl fabric that looks like crocodile while the flooring is carpeted. Doing this will make the air sound proof.
Eclectic Studio / Retreat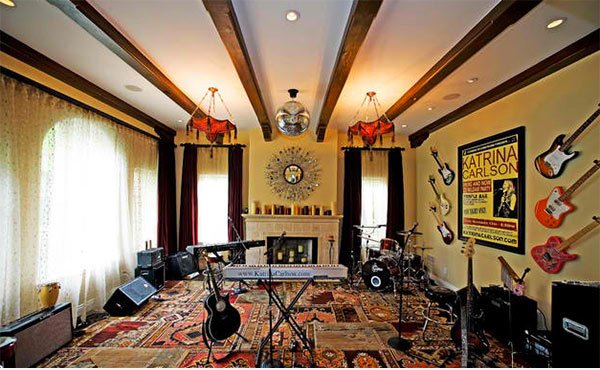 An interesting eclectic music room with rugs that are fine knotted Persian patchwork in high quality.
Music Studio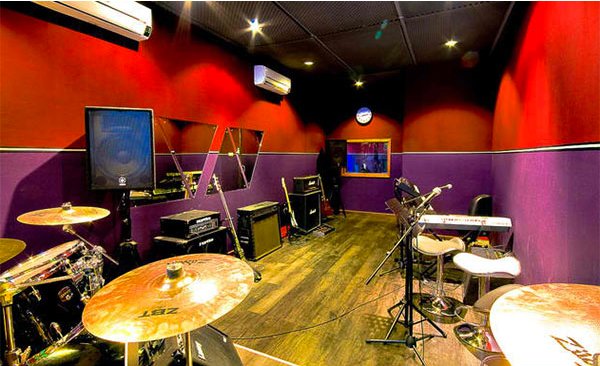 If you want to add more life to a small music room, bring in the colors for the walls just like what they did to this one!
Garage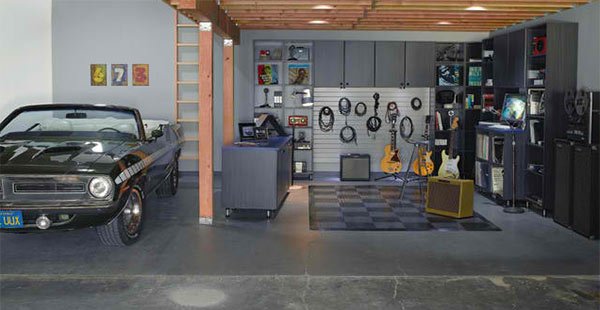 You have seen a basement and an attic turned into music rooms. But what about a garage? It works well too!
For sure, music lovers out there were happy to see this post because you were given ideas on what you can do with your own music room or music studio. Actually, even a simple space can be transformed into a world of music of fun but of course, let us not forget to add some decorations in it and to bring in more style into it. Making music in a beautiful room could affect the kind of music you will be able to create. You can also express the music lover in you by having a music themed bedroom. Rock and roll with style!