Amazing Renovation of the Narrow House in London, England
Most of the time, we see homes that are very spacious and would spread on the floor area. We have seen homes like this that we have already featured. But there are also home designs that have small floor area and are towering in heights. These homes are tall and narrow but contains everything that the family needs.
One concrete example is this Narrow House located in London, England. It is a six story house that was immaculately refurbished into a contemporary home. It towers on Betterton Street featuring its late 19th century building. The home has a narrow and deep footprint which wasn't suitable to the new tenants especially that they also use it as office space. After being granted permission by the local building office, the structure was transformed into a luxurious four bedroom townhouse. Come take a look!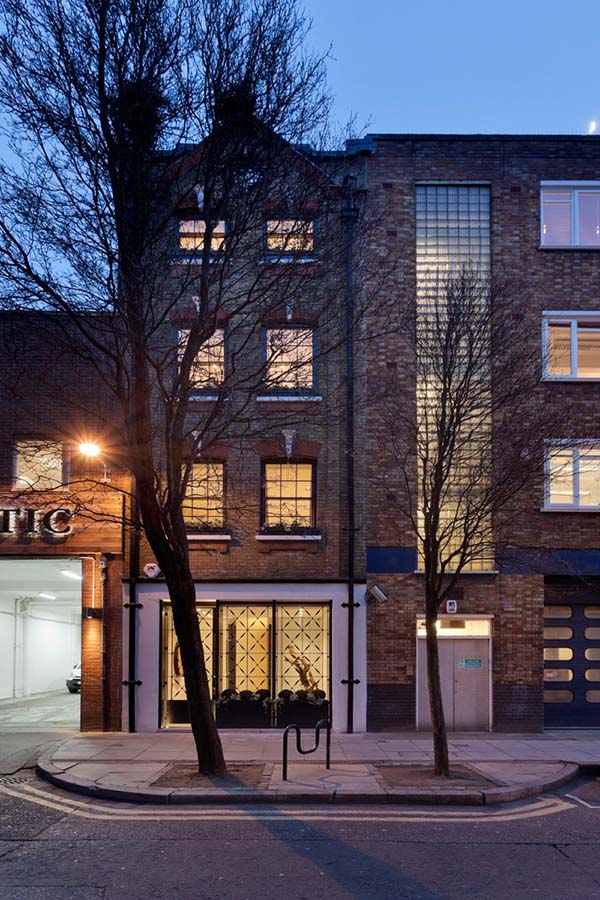 Indeed, the exterior of the house looks classic but inside it is a beautiful contemporary interior.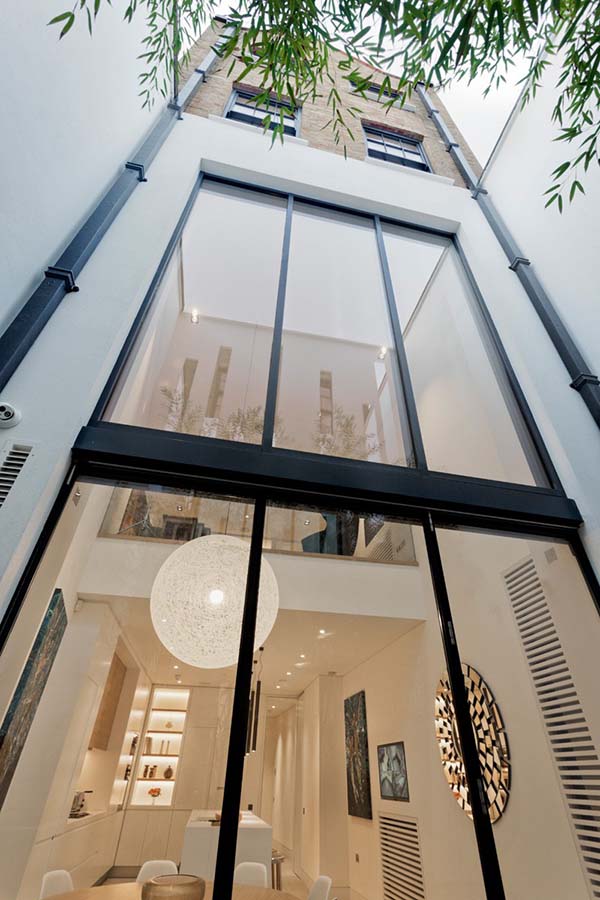 It rises up to 6 levels containing every important space of the home.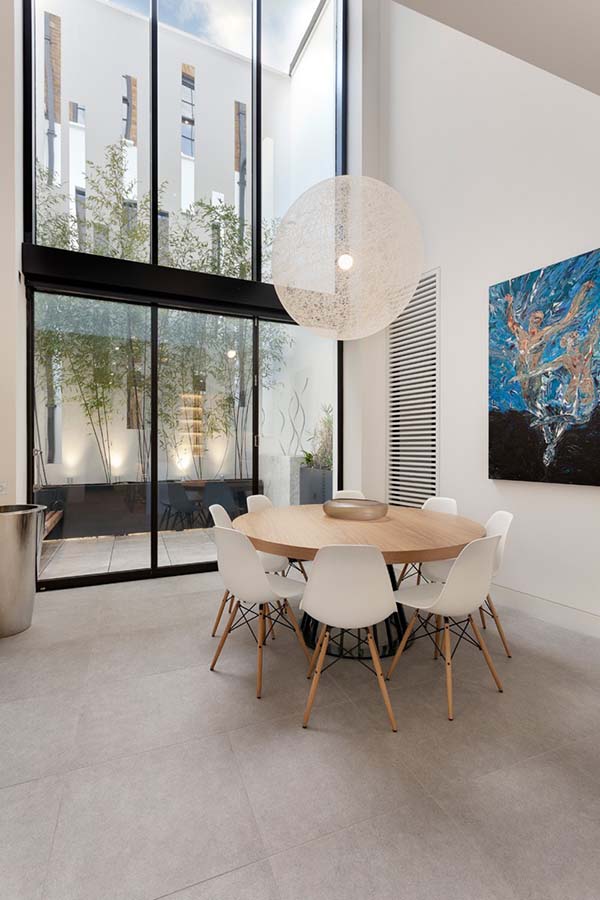 A side of the house has glass windows from the first level going up.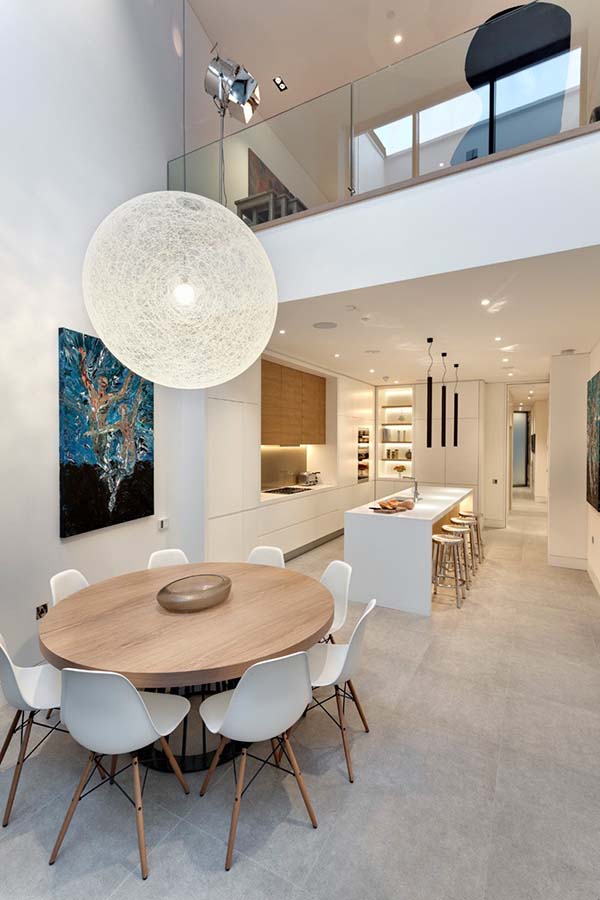 A soaring six meters double-height kitchen and dining space opens onto a small new ground floor courtyard.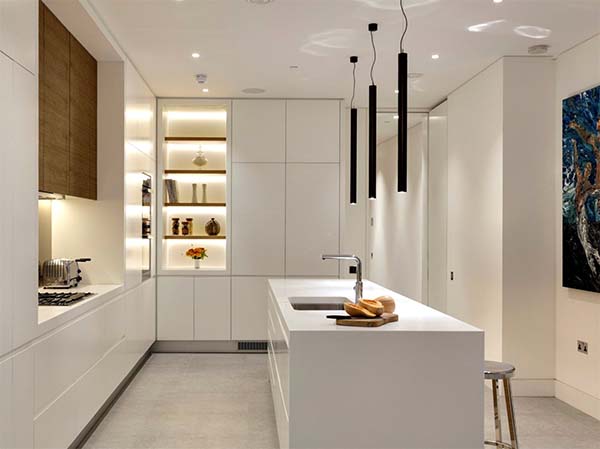 White is widely used in the house as seen in this kitchen area that features black lighting fixtures.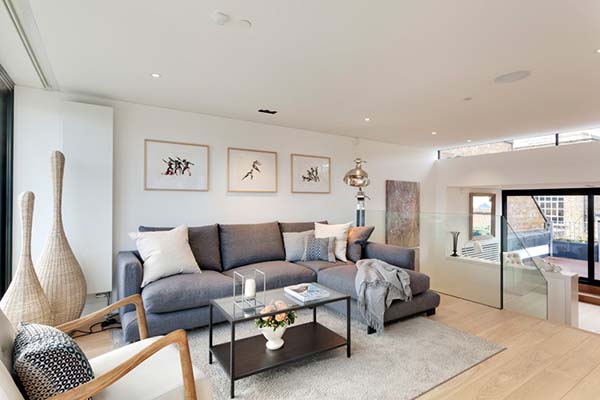 You can find this living area in the upper level with giant jar decors.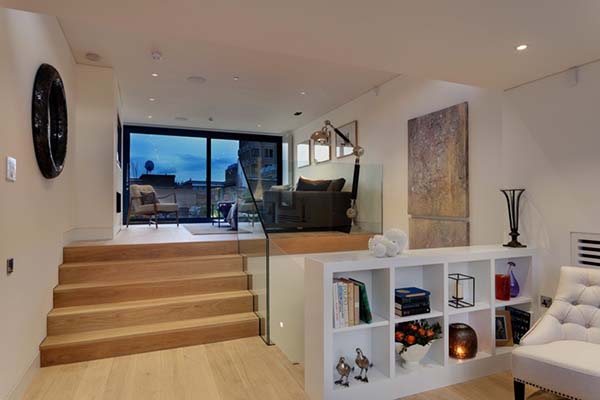 The space features above can be accessed through wooden stairs with glass railings.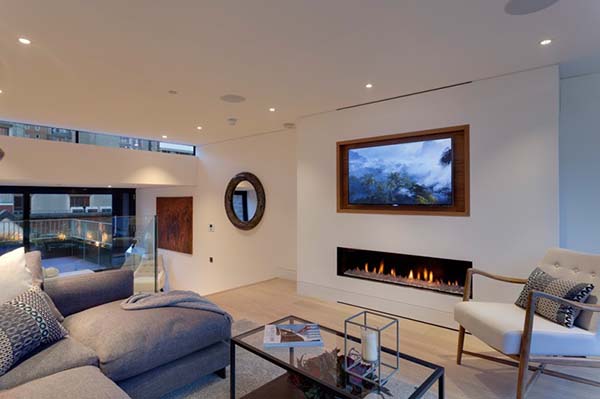 A modern fireplace and a wall mounted television made this area more relaxing and entertaining at the same time.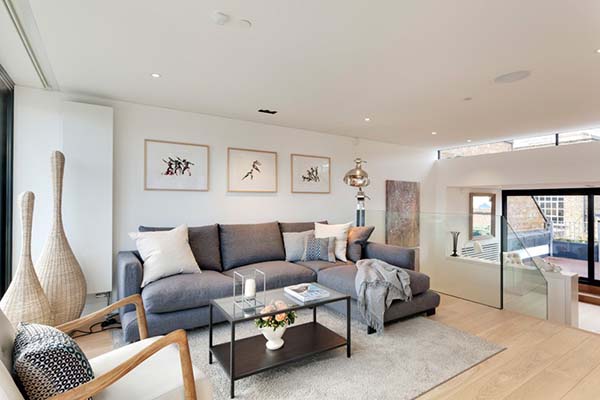 A good view of the surrounding can is possible through the glass windows.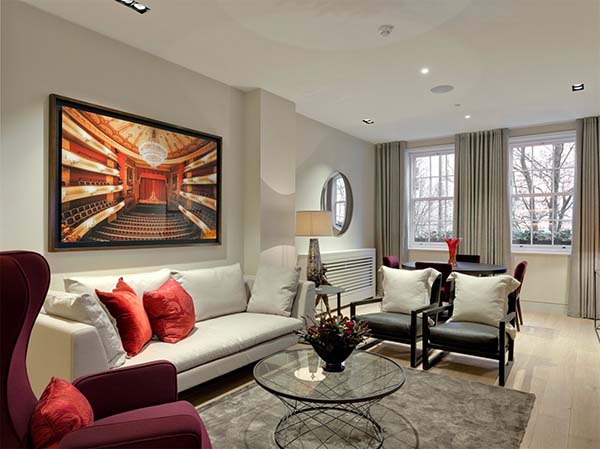 I love the pops of red in this family room with a contemporary look.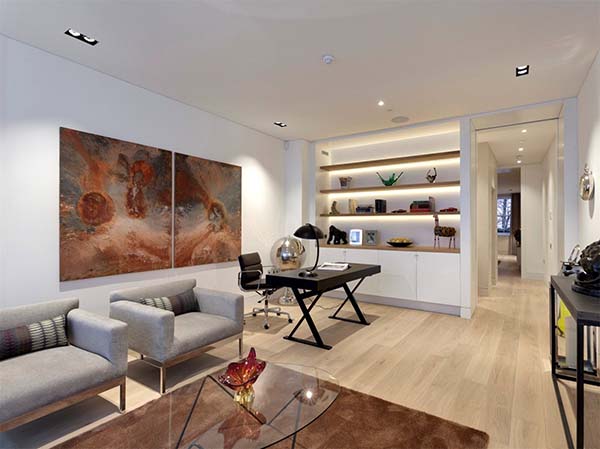 From that space, you can see a working area with a black desk and office chair.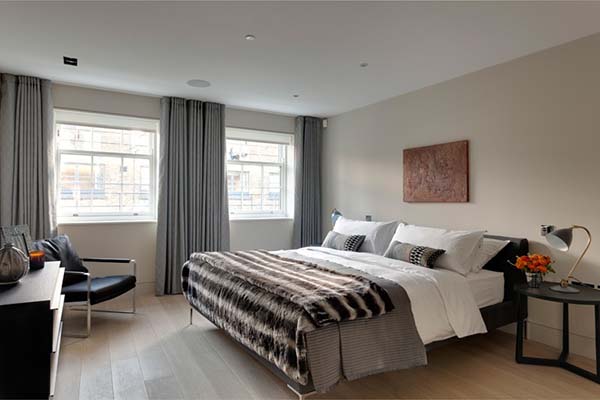 This bedroom has a simple design with gray tones.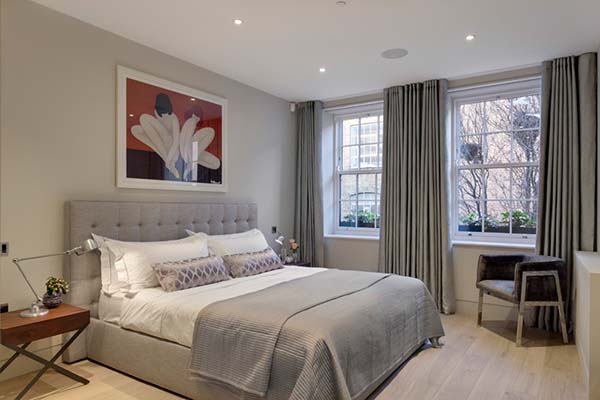 The same gray tones were used in this bedroom but the headboard looked lovely here.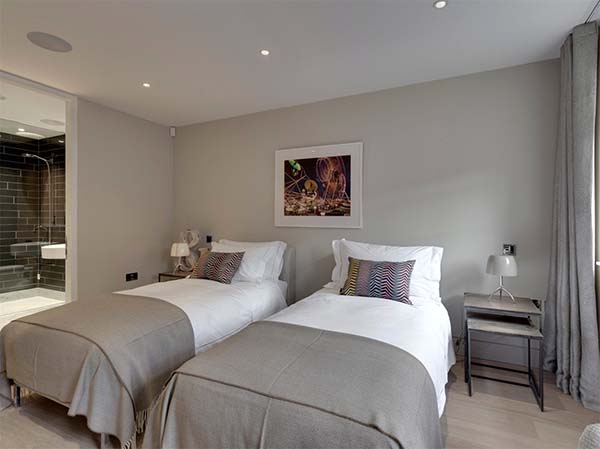 Obviously intended for the kids, this bedroom doesn't just have two twin beds but its own bathroom as well.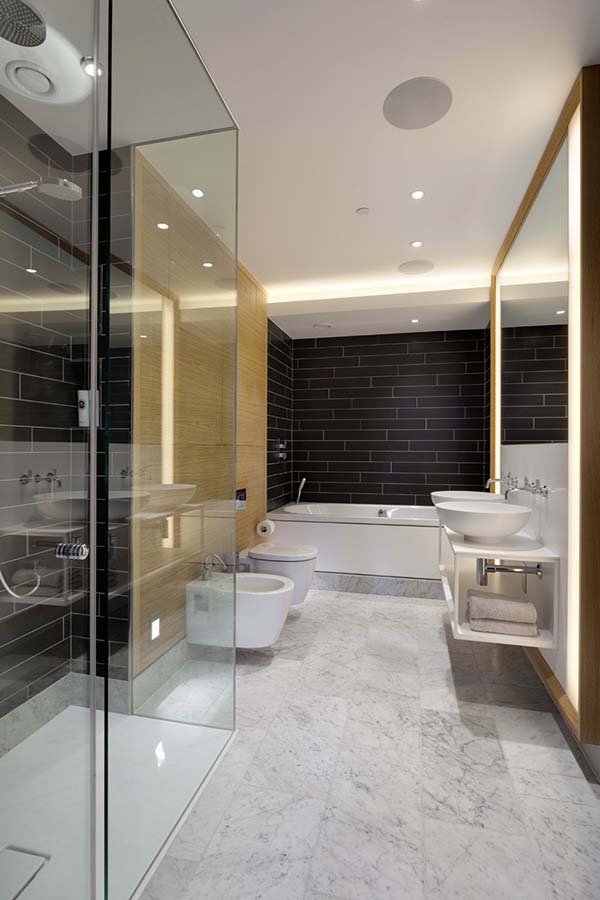 The bathroom has a shower area enclosed in glass and a bath tub too. Love that black wall tiles on the wall!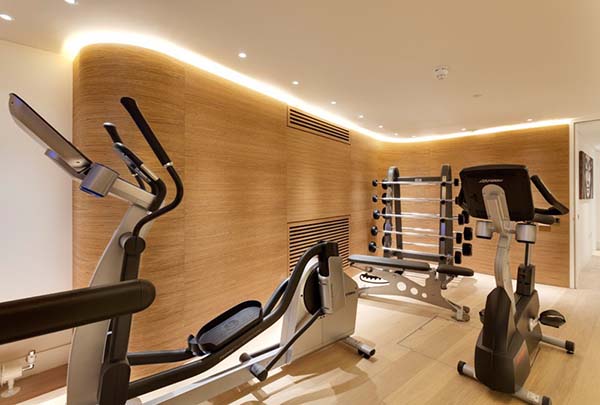 The house has its own gym. Note the lights along the ceiling line!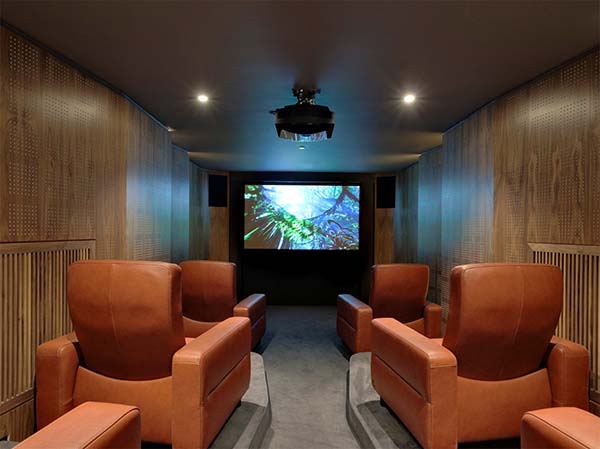 The owners wouldn't need to go far for entertainment because it has its own home theater.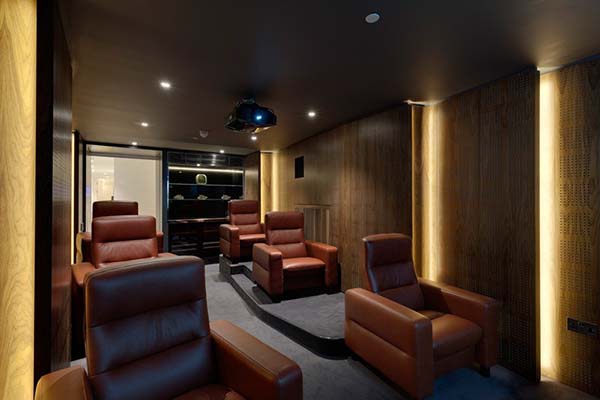 Imagine how amazing it would be to have a space like this of your own!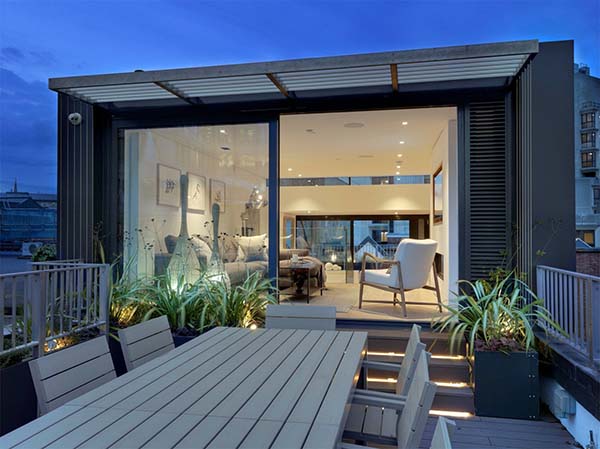 This is the terrace of the house with a dining set. From here, one can get a good view of the neighborhood.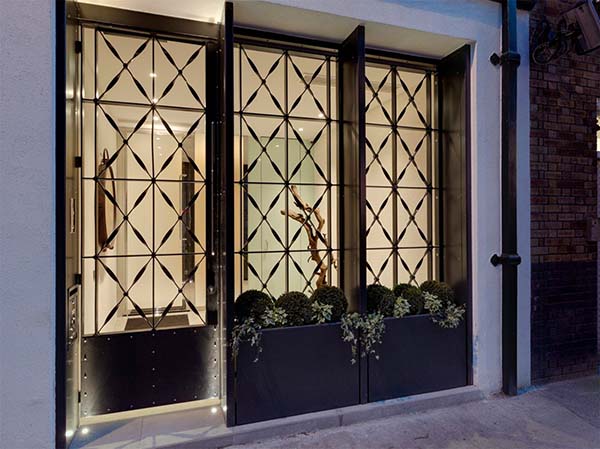 This is how the main door of the house looks like.
I like it that the house contains a home theater and a gym. Obviously, it was able to comply with what the new tenants need and it was even able to offer additional useful spaces too. This design by Form Design Architecture is indeed stunning! They did an exceptionally amazing renovation that no one will ever think that the house looked totally different before.