15 Contemporary Hallways With Art Work Decors
One of the most boring part of the house is the hallway. Especially if it is narrow and long! But it doesn't have to be that way. It can always be brightened up and become fun and lively. To do that, you can add some artworks into the space. You can choose from various choices such as paintings, digitally printed photos beautifully frames, sculptures and many more. Even shelves will do if done right!
So, we collated some contemporary hallways that were decorated with some lovely artworks. Aside from the artworks, don't forget to check out how the hallway is lighted and how it is locate in the house too. If you have a similar hallway, then you can do a similar manner of decorating. Now, take a look at what we have in store for you today!
Contemporary with Phenomenal Art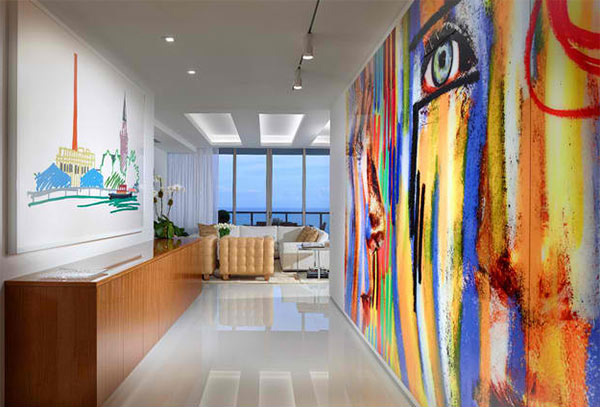 A wall mural for the hallway is one of the best way to bring fun to this area.
Icon Residence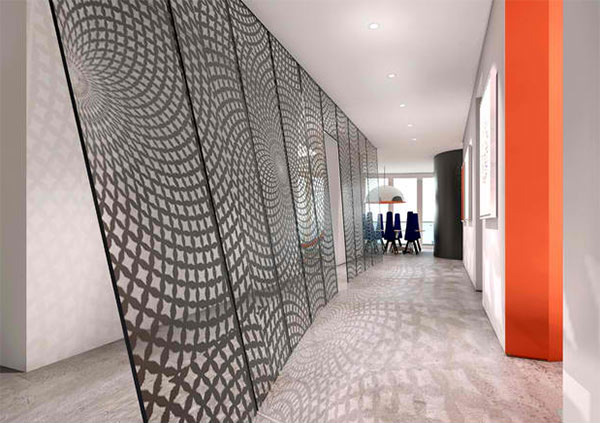 This sure is unique! Metal screens were added to one side and they were inclined.
Laurel Way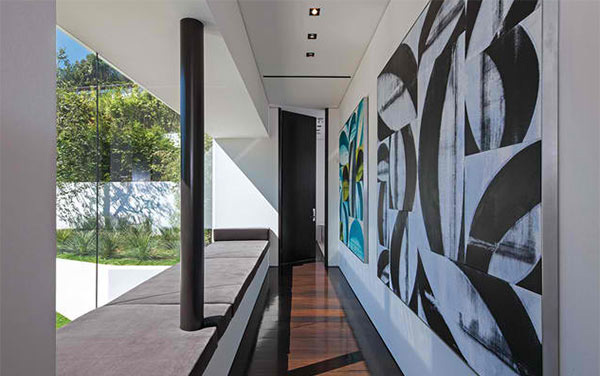 Abstract art is lovely for a small hallway like this.
Coral Gables 4G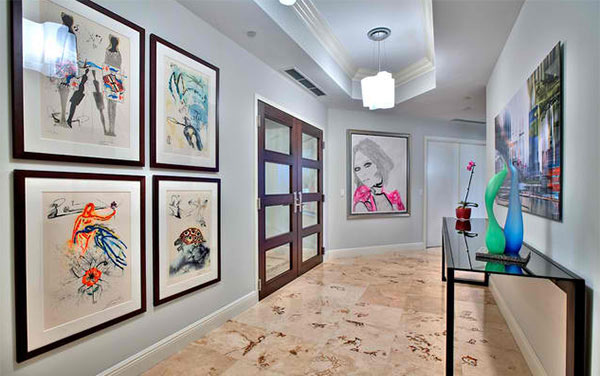 But if your hallway is spacious, you can add more wall arts as well as a table.
Entry Hall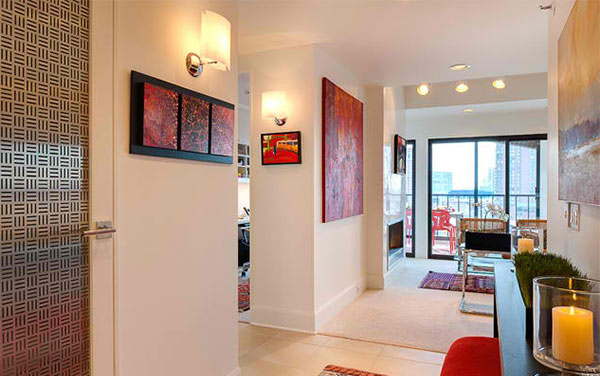 Even wall sconces can lighten up hallway. Pair that with some paintings too!
Pebble Beach Residence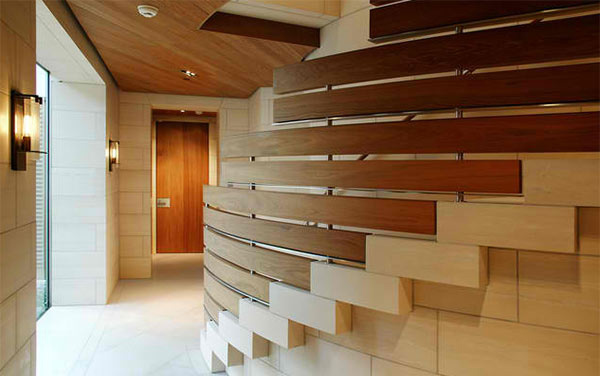 If you want to do away with wall arts, then, let the wall be the art like this one!
Cliff Line Road – Golden CO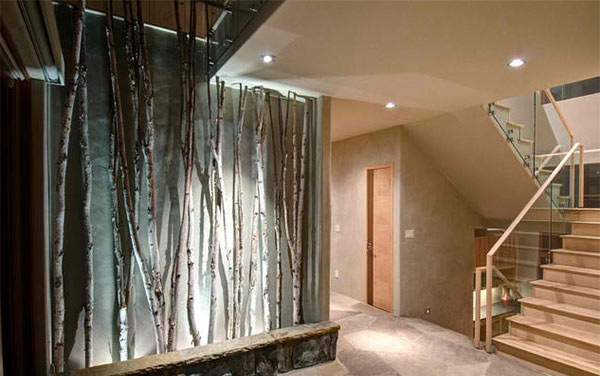 Bring nature in with this kind of design. Branches were added to one part of the wall!
High End Residence turns Boutique Hotel Design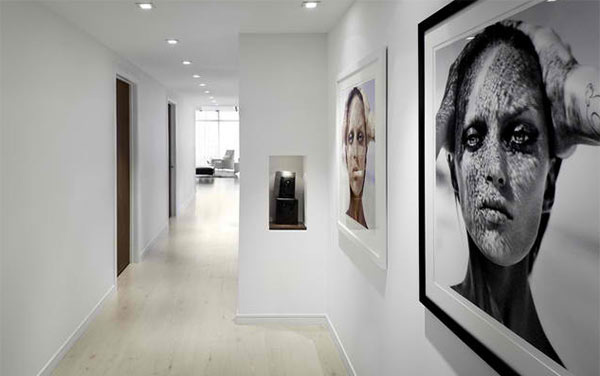 A white hallway decorated by paintings. Even surreal or weird ones will still look good.
West Chelsea Residence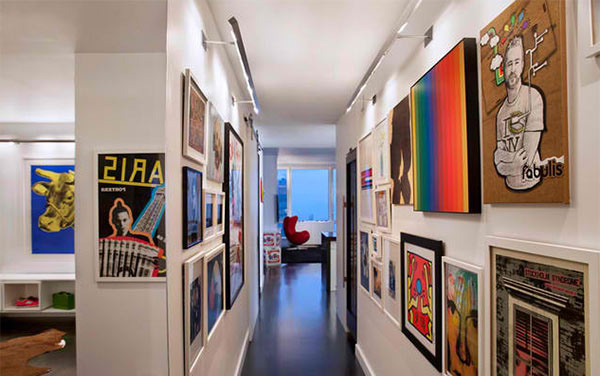 Or you can really fill it with so many framed pictures and paintings too!
Hall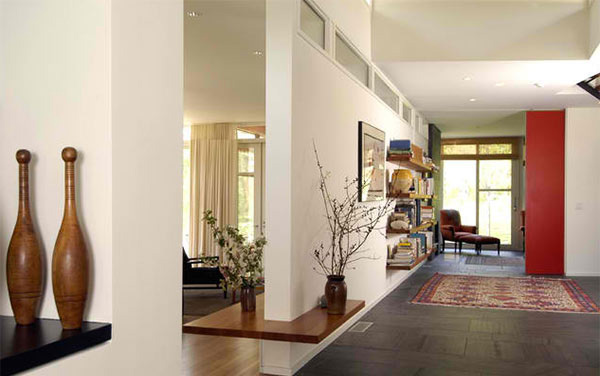 Shelves can also be a good way to add life to a hallway.
Copper Falls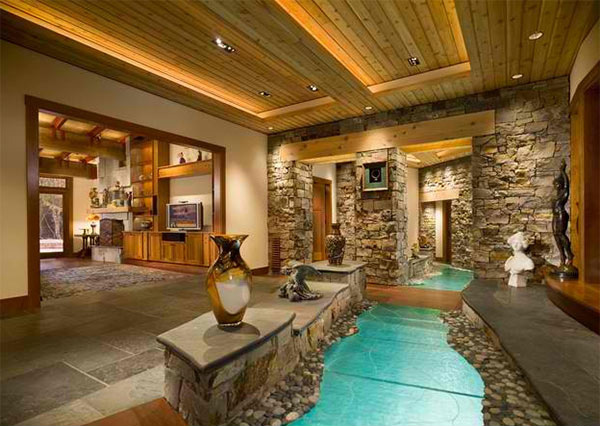 The river effect of this hallway was achieved with back-lite pale blue tempered glass panels. You will feel like walking in the river when you are in here!
Donna Drive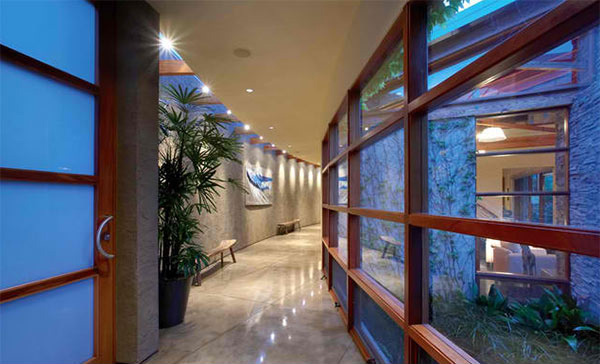 Adding a glass on one side for a hallway opens it to nature.
Russian Hill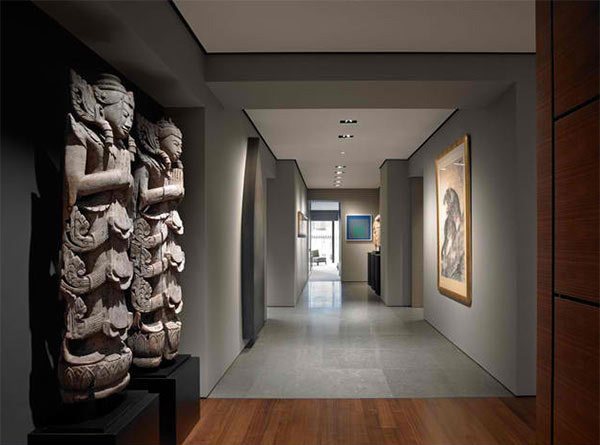 Sculptures on side and painting on the other plus some pin lights on the ceiling complete the look of this hallway.
MJ Lanphier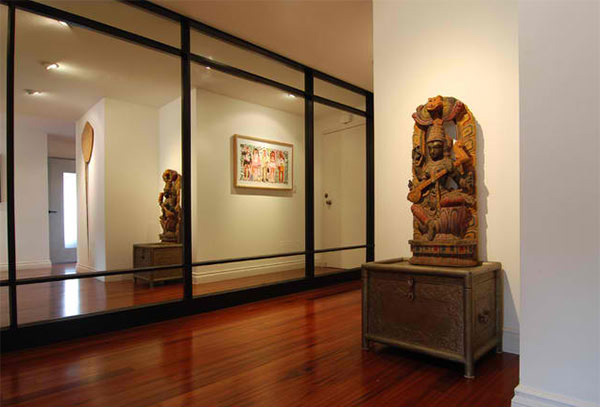 Aside from the sculpture and the chest that are totally Asian, adding mirrors is another good way to bring more light to a hallway. Brazilian Cherry is used for the flooring.
Residence in Trakai, Lithuania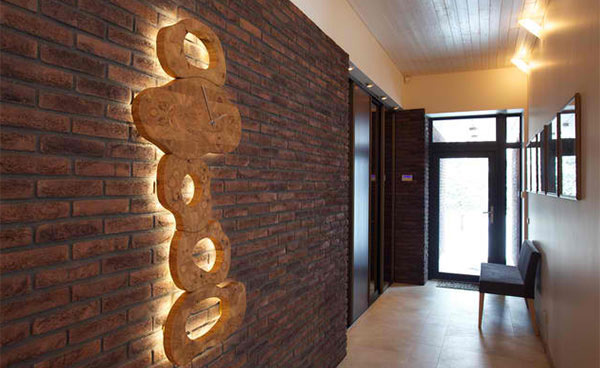 Only this side of the wall has some stones and it looked even more gorgeous with that clock sculpture that glistens from the back!
Adding some artworks on the hallway can indeed update a boring path. Your guest will feel like passing these areas and might even take pictures while they are there. Paintings, sculptures and other artworks when added to a hallway can be good backdrops for selfies! We know you will agree with us. You can go back to a previous post done by our colleague about different hallway designs so you can get more ideas on what you could do with your own hallway.