The Interior TR Apartment Boasts Space-Saving Designs and DIY Ideas
For some, decorating and designing a small apartment is a challenge. Yes, it does look a bit hard on how you can fill up the small space in a way that it won't look crowded. In truth, it is easier to do that because there is a limited space and you don't have to bring much stuffs inside. Today, we are going to show you a small apartment that look very nice and beautiful.
The Interior TR project located in Moscow, Russia consists of a cozy studio apartment maximizing living spaces. This 430 square feet (40 square meters) apartment is designed for a young couple who would live in the space for a few years until they can save money to move to a larger home. This space shows us that even if we live in a home temporarily, you have to give it a look that would reflect you personality. The main principle in this apartment is to create a comfortable atmosphere wherein the main functional areas were isolated that includes the bedroom and a working area, living room, dining room, kitchen and even a bar on the balcony. You will find a walk-in closet in the hallway, a bathroom and even a small laundry space. All of these were fitted inside this small apartment!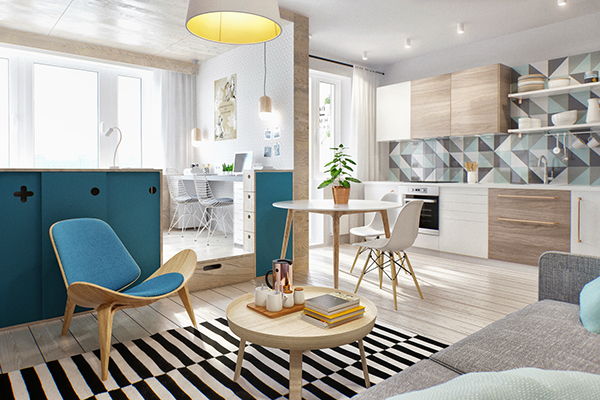 Despite being small, the interiors have a spacious and cozy feel because of its design.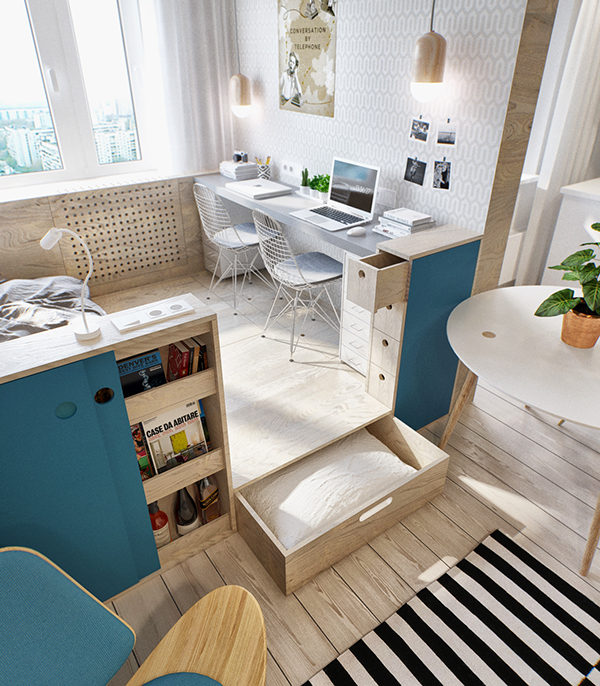 You can see that it has smart storage system like how they elevated this working area and bedroom then added drawers to the floor.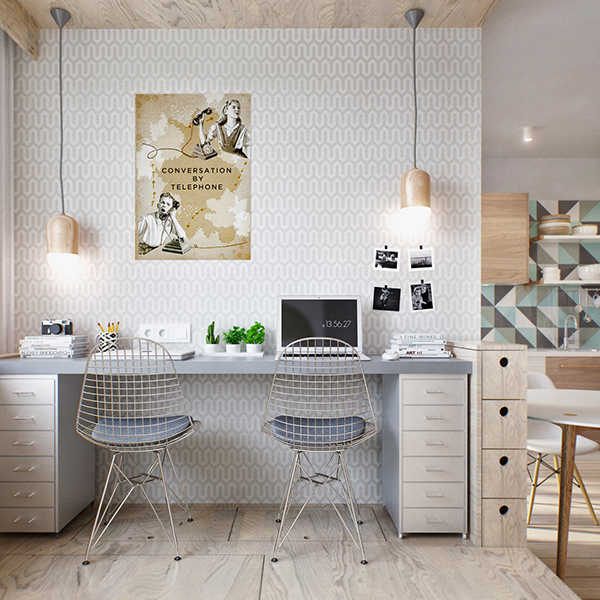 A great deal of artistic elements are in the apartment like the wallpaper adding a graphic appeal.
The headboard of the bed is also a storage area as well as a division to add privacy to the bedroom. Love it!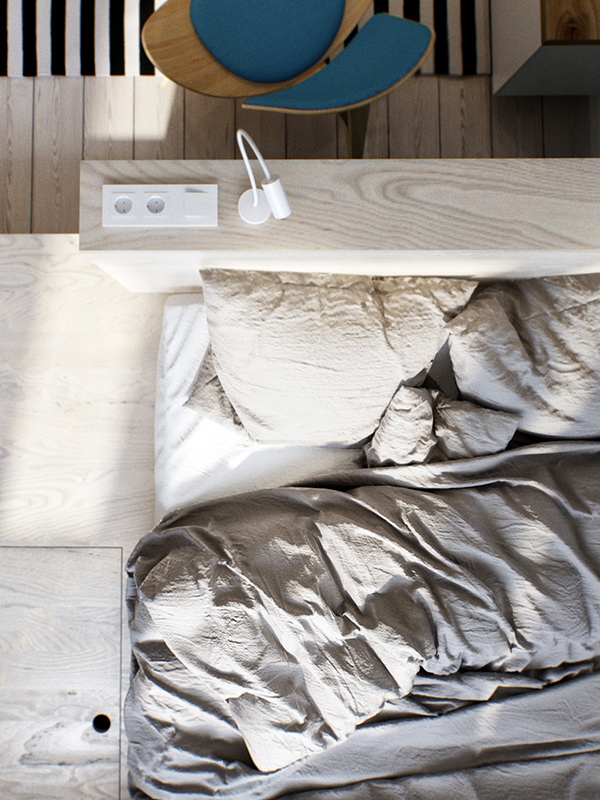 And aside from all those, it has a convenience outlet too.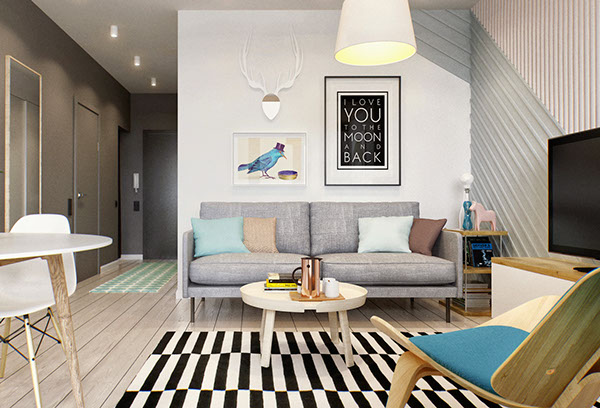 This is the living area with lovely graphical elements. Even the wall decors and patterns are so beautiful.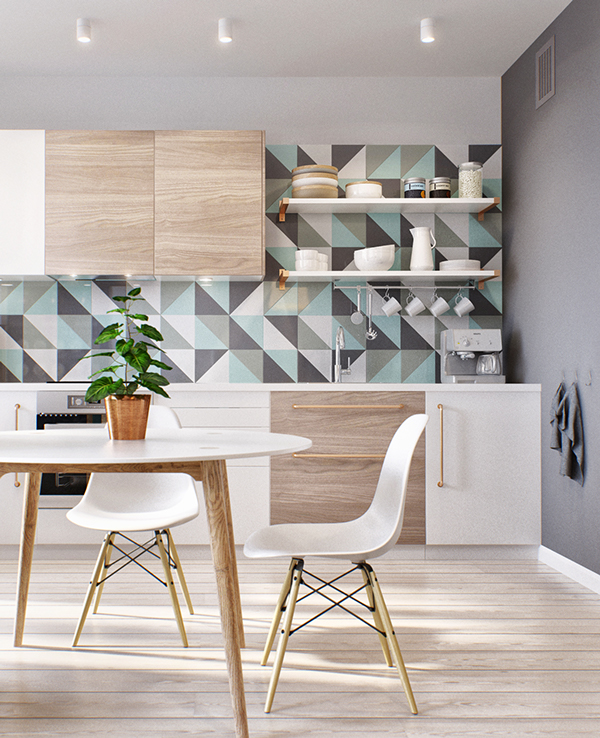 Such a lovely play of colors and patterns are used for the backsplash of this kitchen with floating shelves.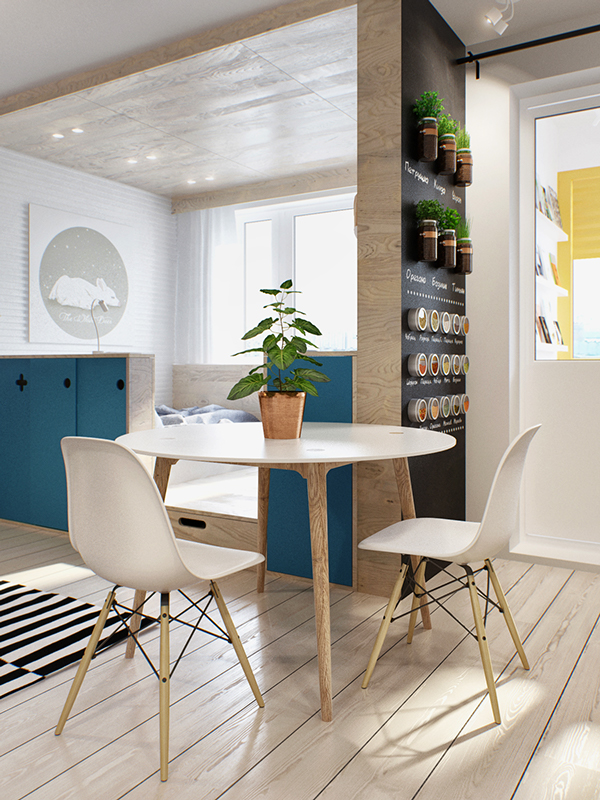 A small round dining table with white chairs are perfect for this space.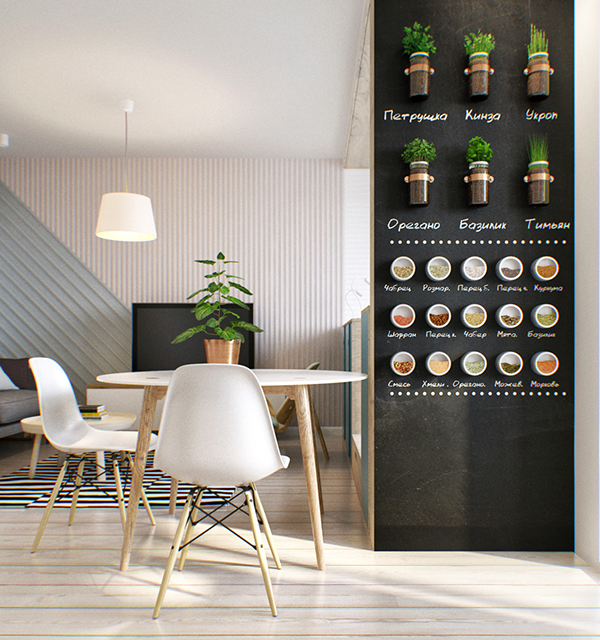 Another great idea for a DIY are the spice storage and herbs on the wall.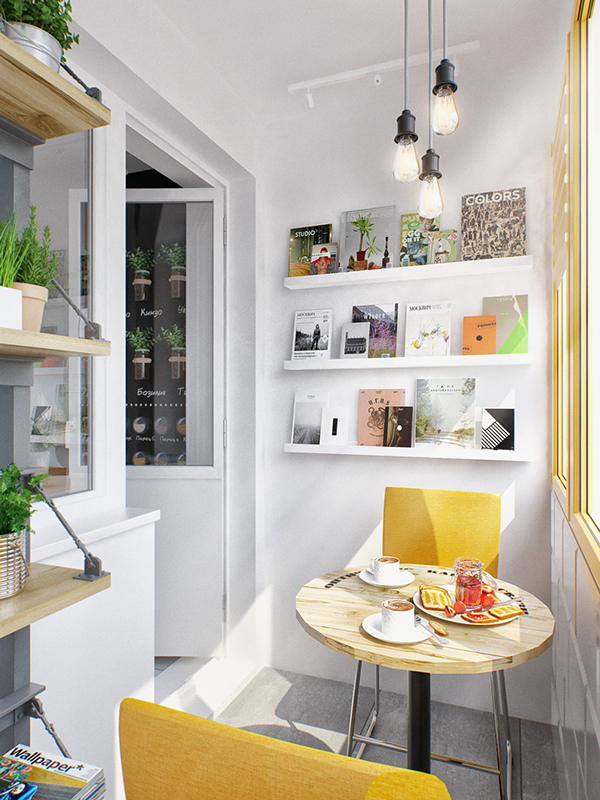 Despite the small area, they still managed to add a breakfast nook just off the dining area with some floating shelves on the wall.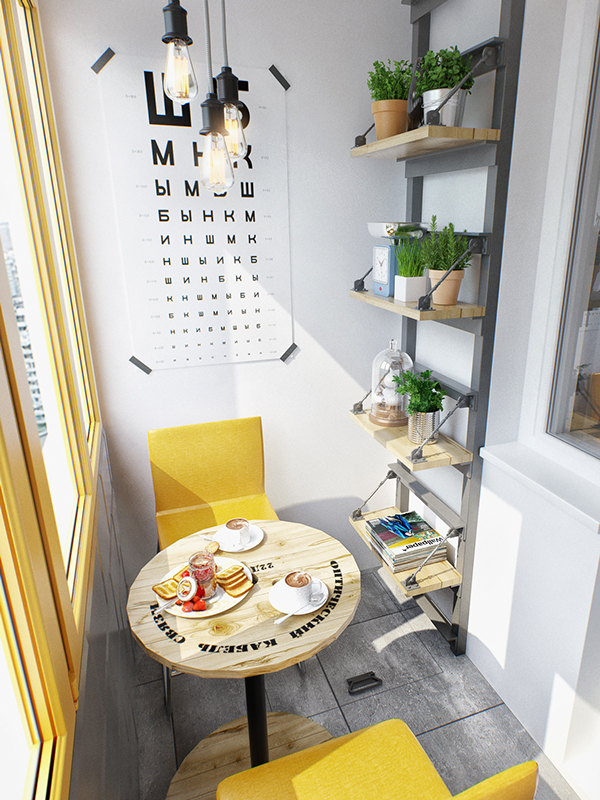 Those shelves are something you can DIY! Even the table and that wall decor too!
They were also able to add a laundry area that looks neat and totally organized.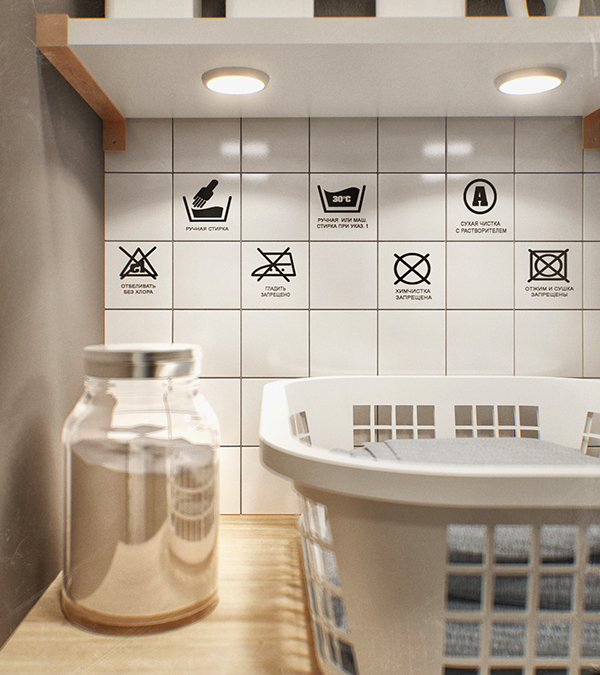 A closer look at some laundry reminders that are printed on the tiles. Isn't this nice?
So, if you are wondering how the apartment's layout looks like, here is the floor plan.
What they did to this apartment is really amazing! Imagine being able to fit in all those spaces in a small area! But it didn't look crowded. This is a design done by INT2 architecture who managed to give the young couple what they needed to live comfortably. Also, it is a nice thing that we can get plenty of DIY ideas from the apartment! Do you love this too?