20 Unique Western Dining Rooms
Western decor is an interesting topic because of the cool items you can actually see in the room – like the awesome chandeliers or pendant lights hanging above the dining table, animal heads stuck on the walls, fascinating dining tables and chairs made from unique materials like cowhide and leather; and also wonderful paintings.
Below is a list of unique and wonderful dining rooms with awesome decors you can rarely see in your neighbors' homes unless of course you live in the West or know someone who does. I think lists like these are awesome ways of exposing archetypes that are not always the norm for most people. Let us go ahead and check out the pictures below.
1. 4 Lazy J Ranch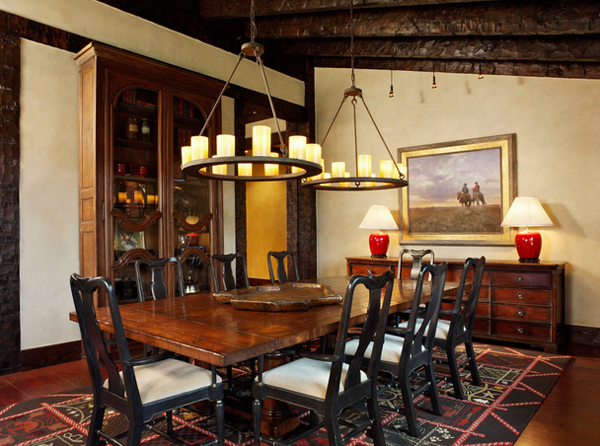 Just look at this stunning table and rustic candelabras hanging on the ceiling! I just love them!
2. Bridger Canyon Residence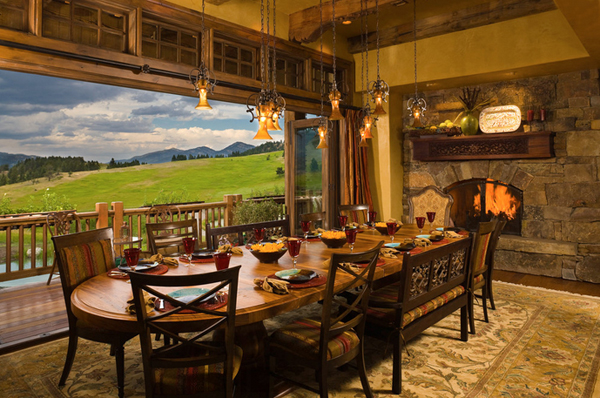 The thought of using different sets of chairs that match the cute pendants on the ceiling and then open doors to the beautiful view – just awesome!
3. Chimney Rock Residence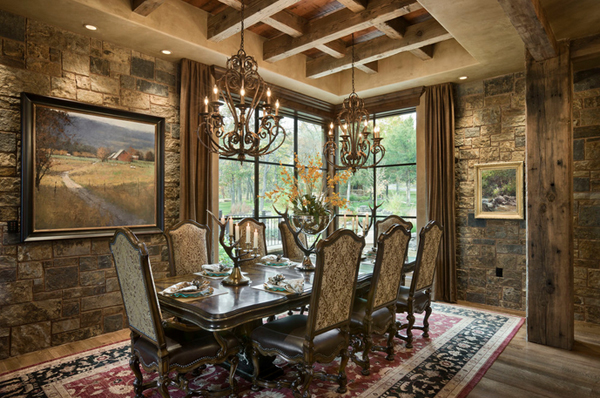 One lovely thing about rustic dining rooms have wonderful chandeliers or pendant lights above the table.
4. Tucker Ranch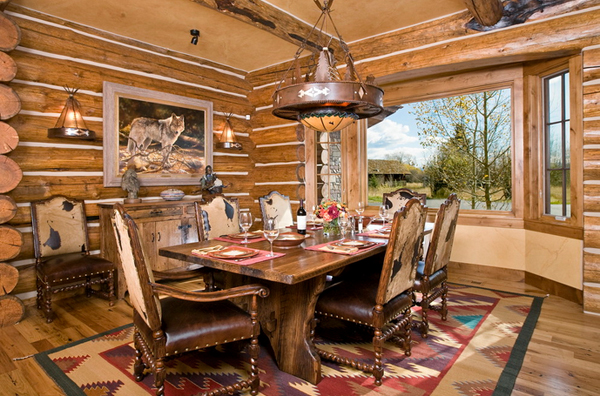 Unique pendant lighting paired with awesome set of dining chairs.
5. Custom House in Arkansas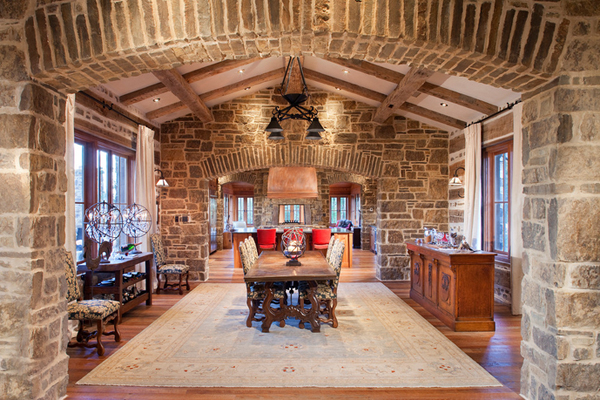 Fascinating arch opening to the dining hall.
6. Custom Residence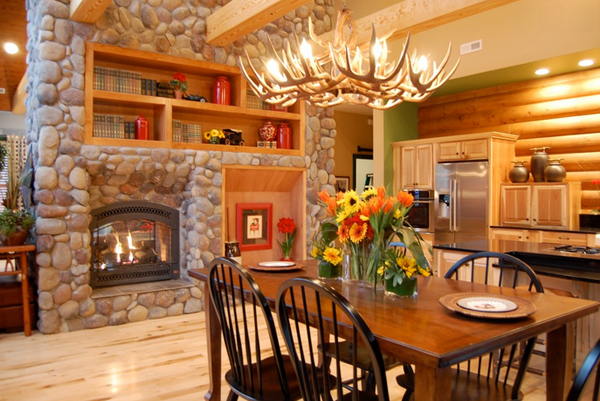 Look at the charming chandelier atop the simple table.
7. Cutting Horse Ranch in Parker County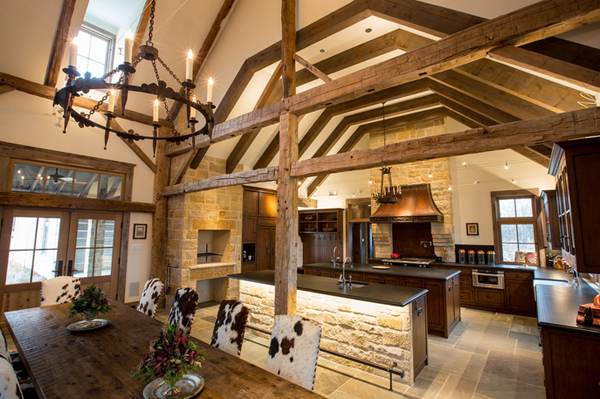 Exposed beams and posts add beauty and charm to this ranch; cowhide backrest for the dining chairs.
8. Fair Oaks Ranch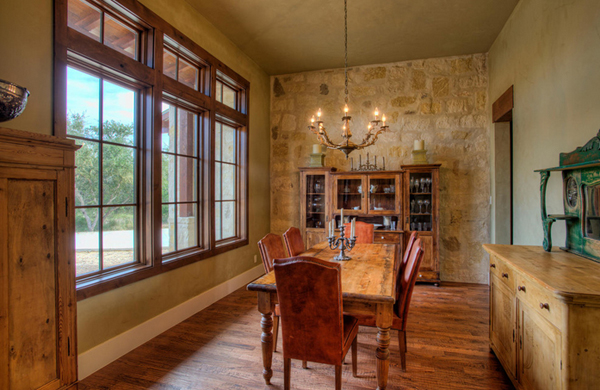 Here is a simple dining room in a simple home with awesome wall treatment and large windows.
9. Hat Trick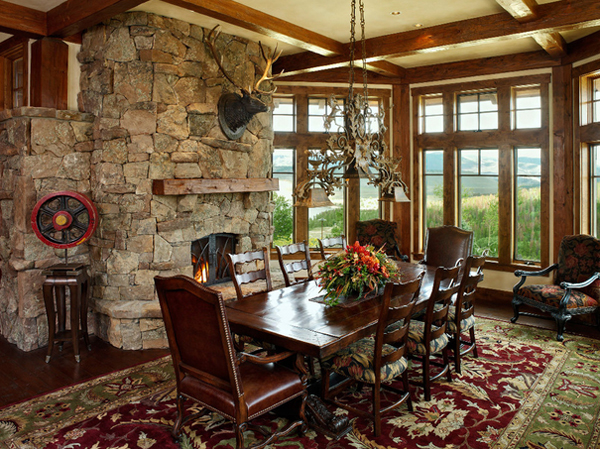 Wood beams and wood wrapped windows – how do you like them?
10. Hillside Retreat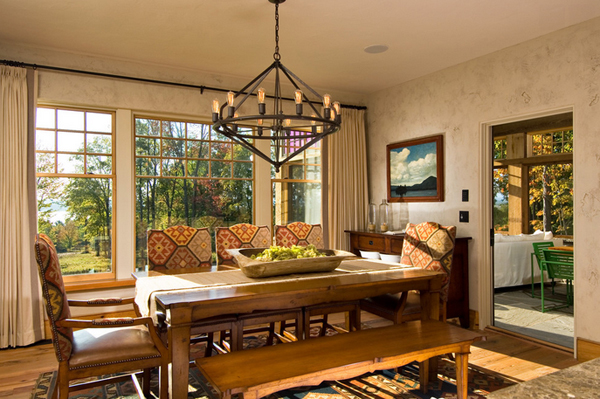 A European-California influenced Custom Home sits on a hill side with an incredible sunset view of Saratoga Lake. This exterior is finished with reclaimed cypress, stucco and stone.
11. Houston Ranch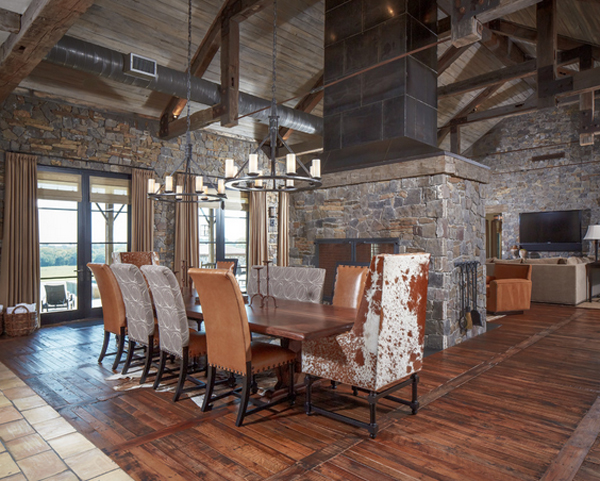 We see an interesting floor pattern. Do you like them?
12. Indian Lakes, Mountain Lodge Style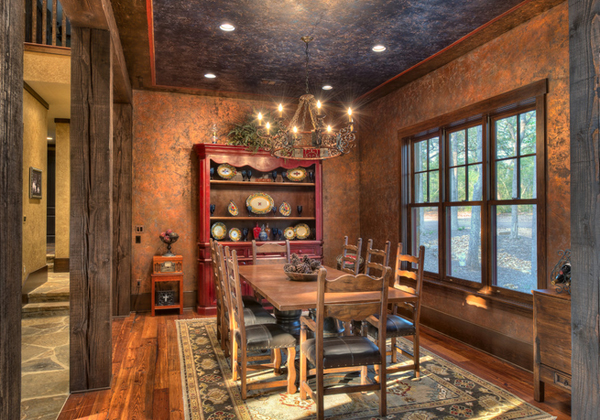 Rough-hewn and copper, wow! Just, wow!
13. Llano Ranch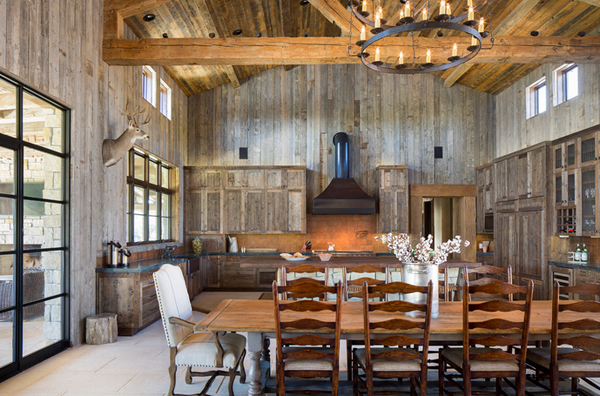 Look at the design of the chandelier and chair at the end of the table.
14. Old River Farm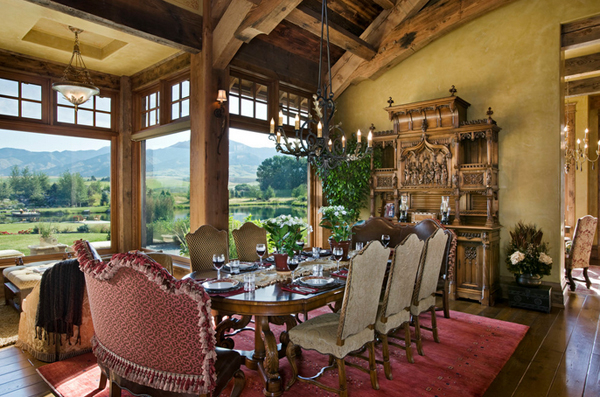 Table contrasts with the island; love the lights above the table and notice the exposed ceiling that complement well with the color of the ceiling.
16. Ranch House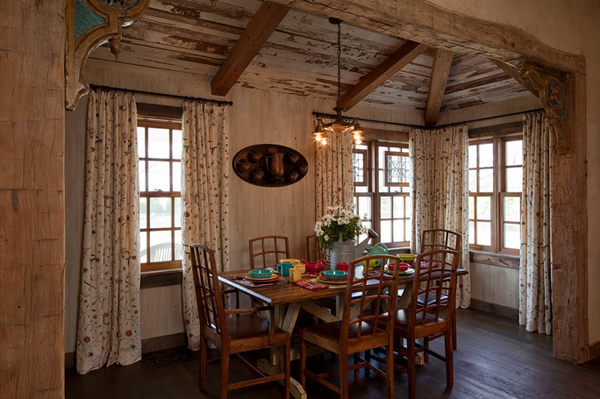 The battered look of the ceiling adds charm to this Austin dining area.
17. Watkins Historical Ranch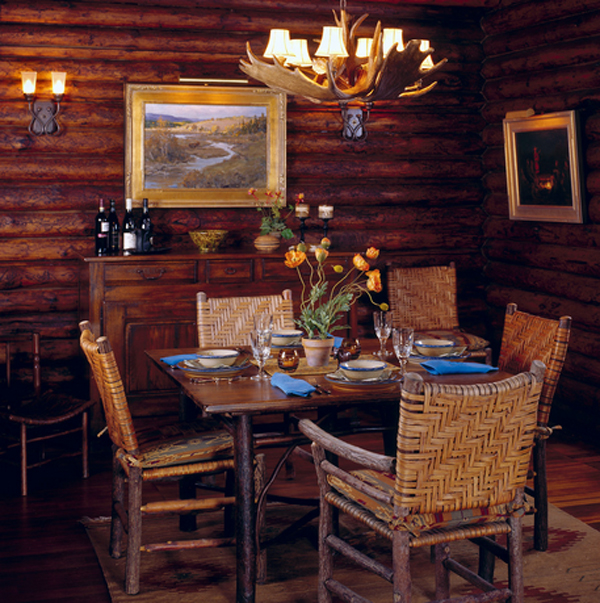 This is one pretty and interesting dining area to see – the materials used are unique and almost Asian.
18. Trinity Ranch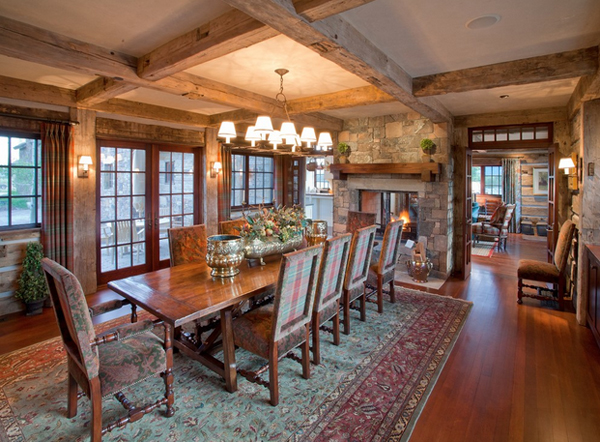 This is one stunning dining room set! Exposing the beams in your home is a good way to create a rustic feel to it.
19. Vail Home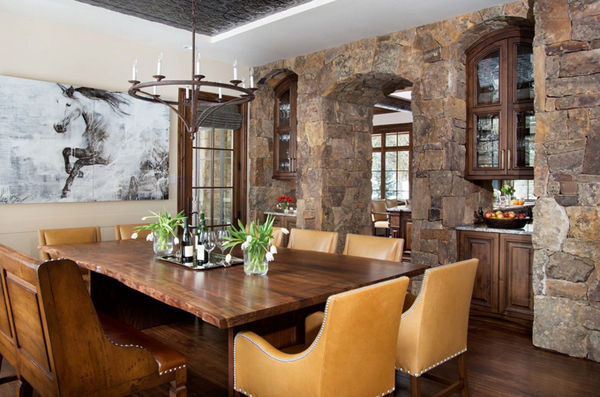 I totally dig the horse painting on the back wall and the almost-square dining table made from drift wood.
20. Wolf Creek Ranch
This table could actually pass for a butcher's table – we love it!
So what do you think about the pictures we have shared above guys? These Western dining rooms indeed have this rustic charm to them that makes them totally eye-catching and really interesting. Decors like the ones we saw above are totally unique and can be seen in flea markets which is always fun – just like treasure hunting. See the 16 Awesome Western Living Room Decors too and tell us what you think about them guys!