Here Are 20 Ideas to Add Gold in Your Bathroom
Gold is a color that gives a luxurious feel to any area of the where it is being added. I don't know about you but I love how gold could enhance the look of a space whatever and wherever it is. Merely putting a small detail with gold seems to alleviate the look of the interior. Guess you have seen that in the living rooms and dining rooms with gold accents that we have featured before.
Today, we are going to show you bathrooms with gold colors in them. Gold can be added through hardware, fixtures, decors, walls, flooring, ceiling, tiling and others. If you want to add gold to your bathroom but isn't sure how to, this list will give you some ideas on how you can use this luxurious color.
1. Luxury ensuite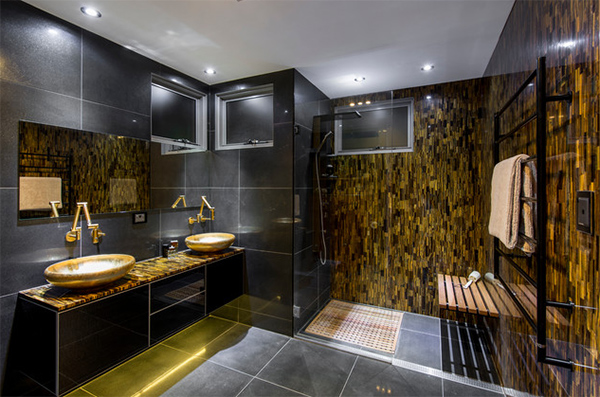 A floating vanity unit looked very gorgeous especially with the lighting, sink and faucet design. Note the gold colors in the wall tiles too.
2. Selkirk Ledge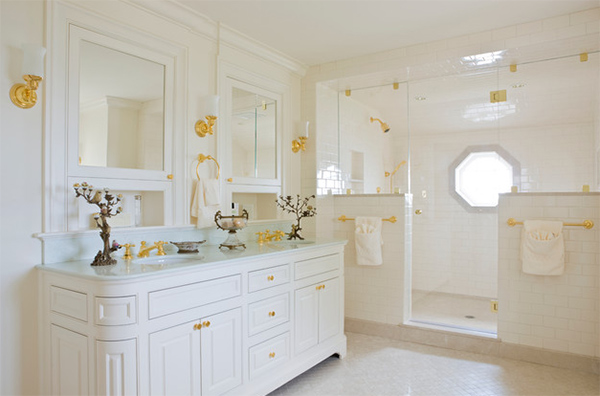 This home has different antique features. But for the bathroom, it added some shine into it by using gold hardware and fixtures.
3. Precious London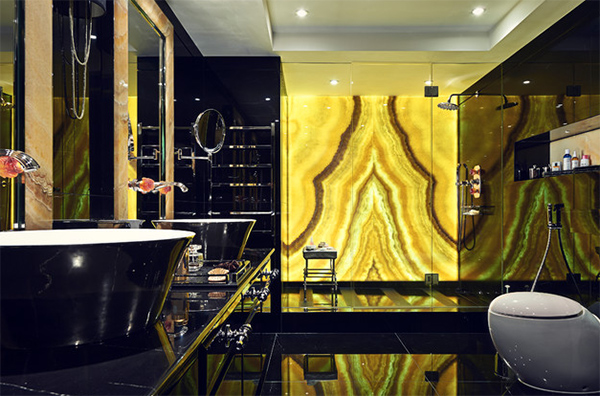 Such a stunning wall accent in gold! It looked even better with the black furniture and flooring.
4. Carolyn Miller Interiors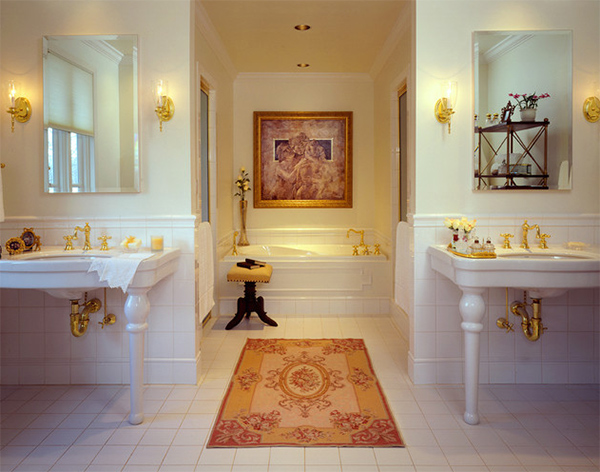 Symmetry is the key in this white bathroom with gold accents everywhere! I am pretty sure you can spot the golds here.
5. Villeroy & Boch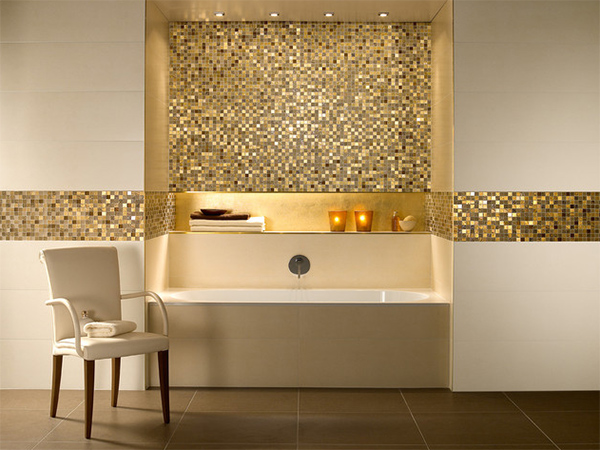 Another good way to add gold to a bathroom is by using mosaic tiles for the walls.
6. Modwalls ModDotz Installations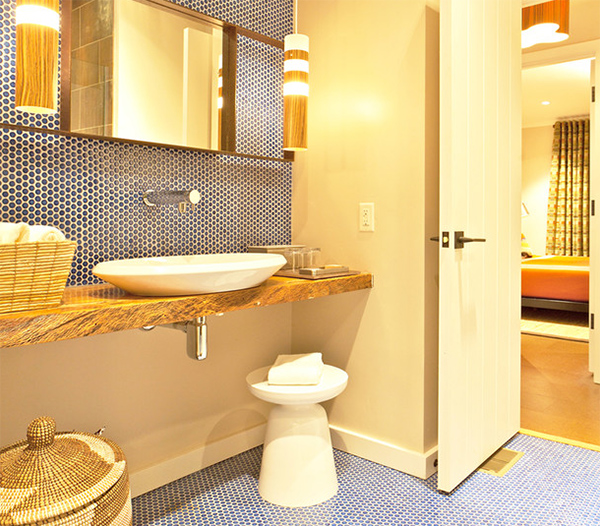 How about using light gold for the wall, wood and golden lights? It would look amazing!
7. Bathrooms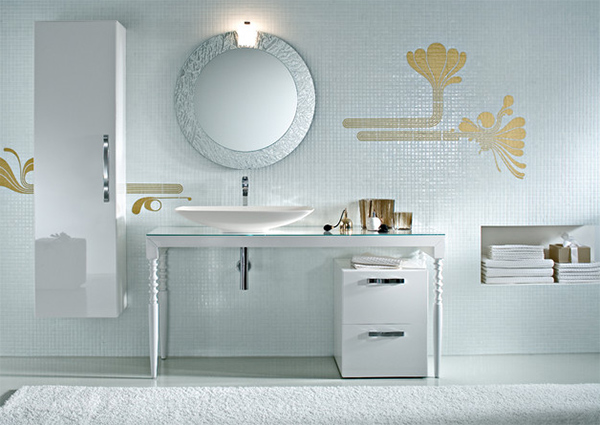 Yes, it is a simple yet sophisticated bathroom with gold bathroom accessories and wall decal.
8. Our Mom's house
A heavenly bathroom design with intricate details everywhere! I can tell that Mom is so blessed to have a space like this in her house!
9. Yacht Interior
If you really love gold, then you will no doubt love this bathroom! Just look at all the gold colors here!
10. Limestone Bath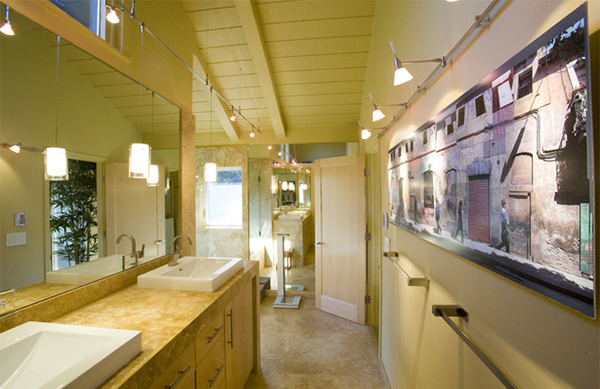 A subtle way to add gold is by using limestone of this color for the countertop.
11. Bathroom by Artistic Designs for Living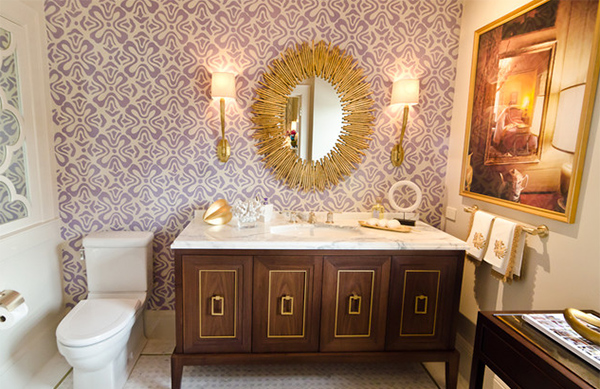 A small bathroom has gold accents everywhere from the mirror, lighting fixture and even to the cabinet.
12. Metallic Stone Spa Shower Barham Near Canterbury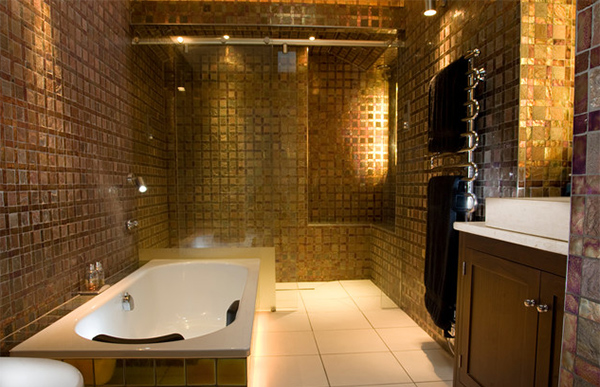 A bathroom with golden tiles would seem to shine especially with a dramatic lighting.
13. London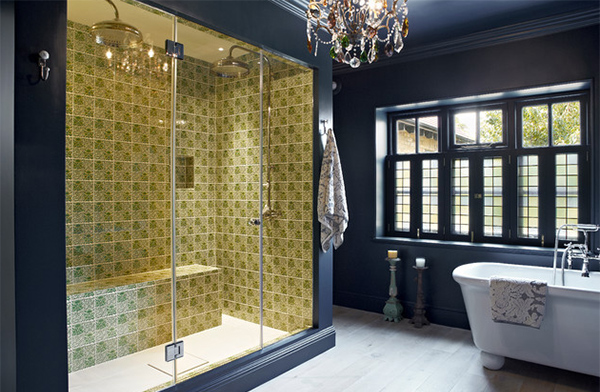 Navy blue walls and golden tiles for the shower area is a perfect pairing!
14. Bathroom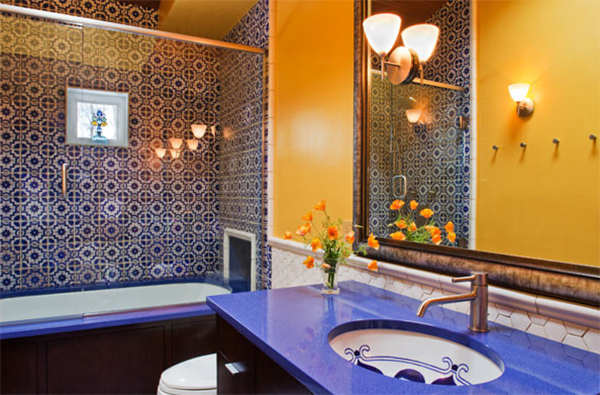 This Bohemian bathroom has blue and gold combination too.
15. Lea Bassani Design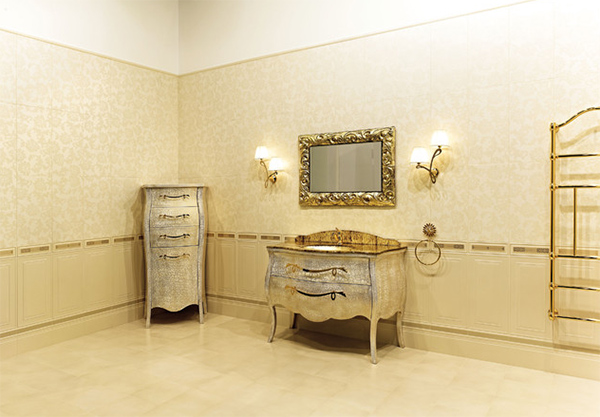 I can say this sure is a spacious bathroom area with golden furniture that made it look very sophisticated.
16. Brentwood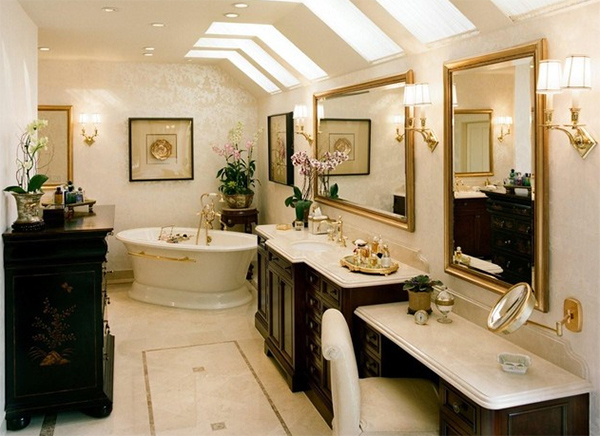 A traditional bathroom with gold details everywhere. Don't you love it?
17. Opera Penthouse Netanya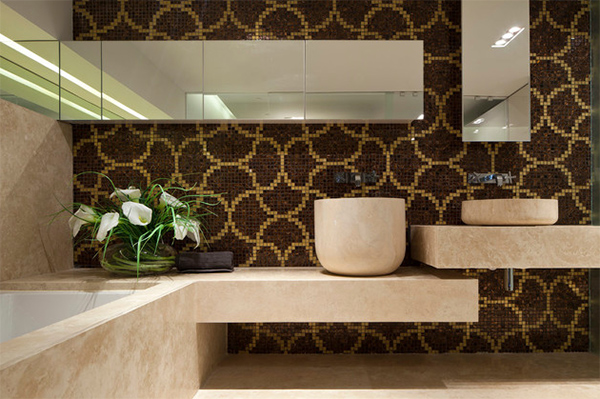 A modern minimalist bathroom with gold details on the walls. Such a creative way of using mosaic tiles!
18. Bathroom Suite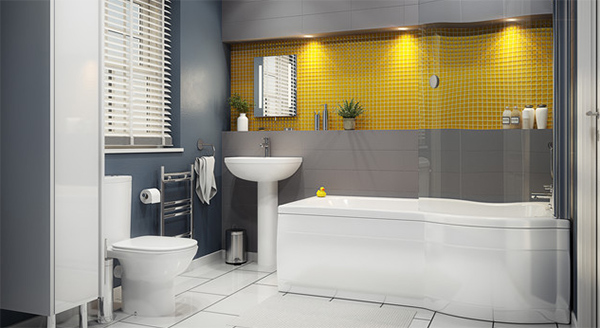 A luxury bathroom suite with stylish furniture collections, showers and bathroom accessories.
19. Baroque Inspired Modern Bathroom in Gold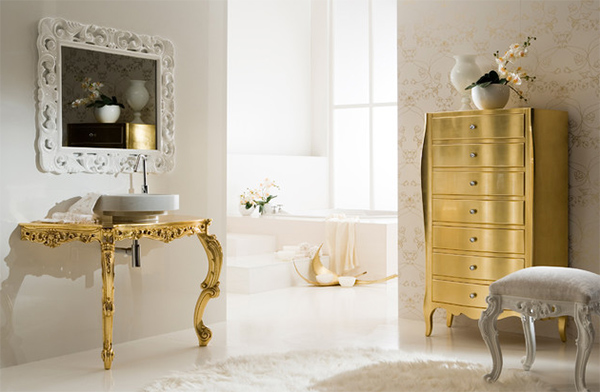 Baroque inspired modern bathroom in gold sits against the wallpapered wall in white with gold leaf.
20. Gatsby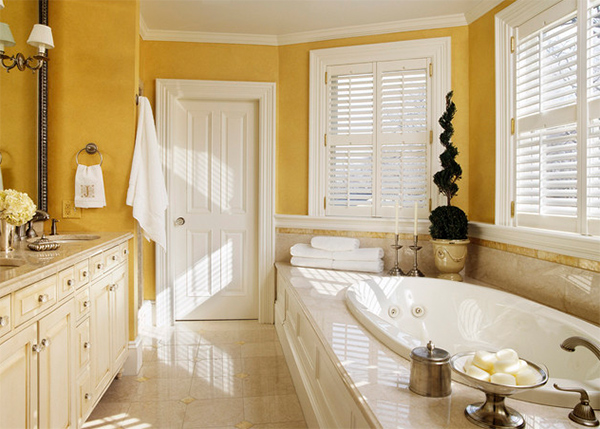 An old house was renovated including this bathroom that looked beautiful with gold walls.
Gold can indeed change the appeal of any space you add it. And yes, it is true even in the bathroom just like the ones you have seen above. You can observe the different manners how gold was used in bathrooms and they all look very glorious! I love gold wherever it is being added! Which of the bathrooms featured above do you love most?