Villa Kinara: A Luxury Home in Bali Perfect for Summer
It is summer time again and we would enjoy spending time at the beach or in the pool. Anywhere refreshing would be a perfect place to bond with friends and family. Some would even visit nearby resorts while others travel to other places just to unwind. But what about if you have a home as relaxing and serene as the Villa Kinara?
Located in Seminyak, Bali, Indonesia, Villa Kinara is a thatched roof luxury home surrounded by lush vegetation and cozy outdoor living spaces. It has plenty of indoor/outdoor living spaces with six bedrooms and six bathrooms, all en-suite. You could get a glimpse of the gorgeous beach and landscaping. The spacious open-sided living area offers plenty of room for entertaining, to relax and watch a movie, enjoy a glass of wine or play a game of pool. It used modern furnishings and decors with a neutral color palette and pops of color.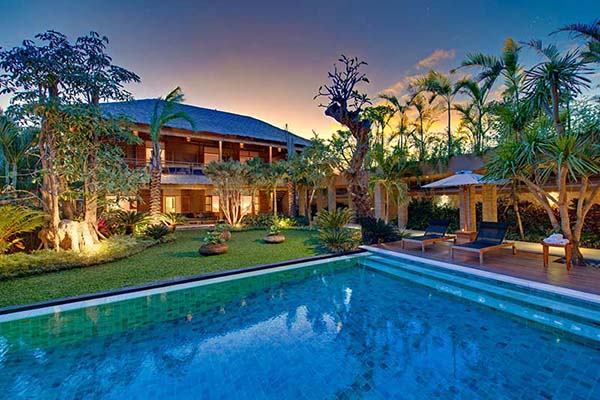 With a view like this, you could tell that the house could be a perfect place to unwind.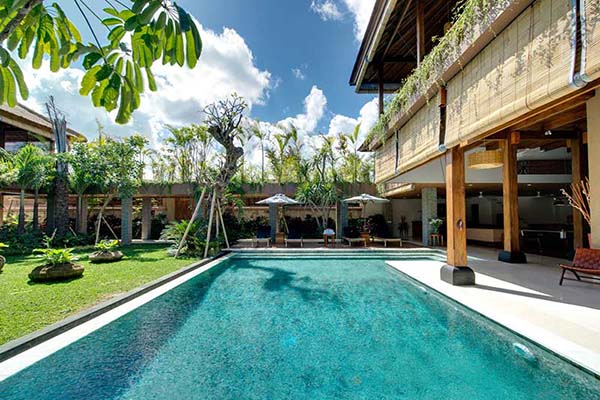 The pool area is one part of the villa that you will surely love.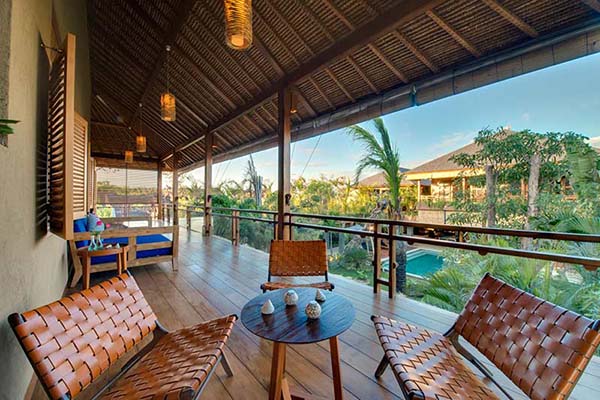 Even this balcony will make you feel relaxed with its nature-inspired furniture.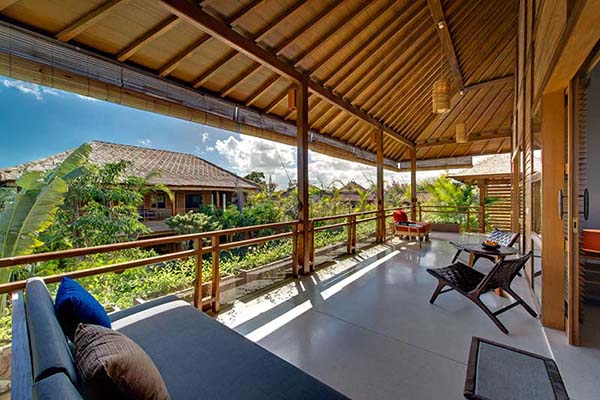 You can see the beauty of nature everywhere in the area.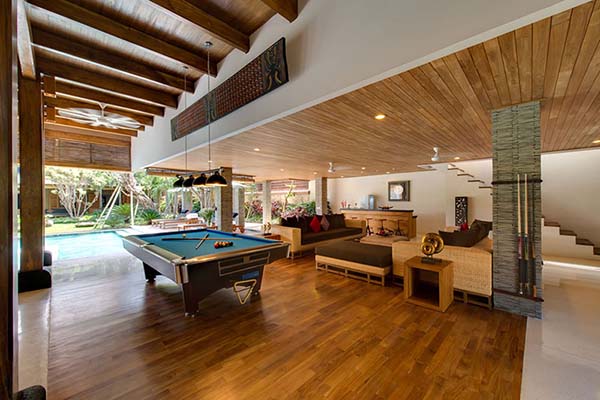 Inside, it has a billiard table for leisure and relaxing living spaces too.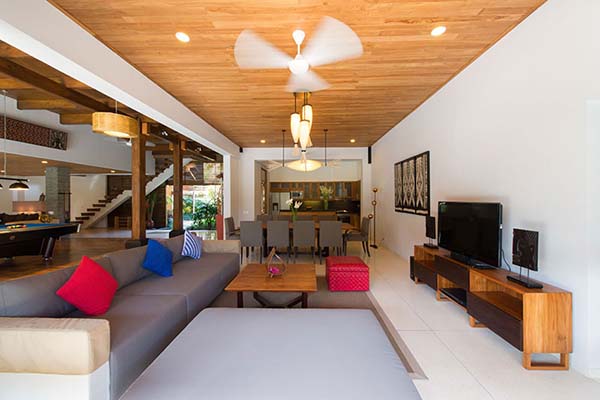 This is the living area with pops of blue and red from the throws.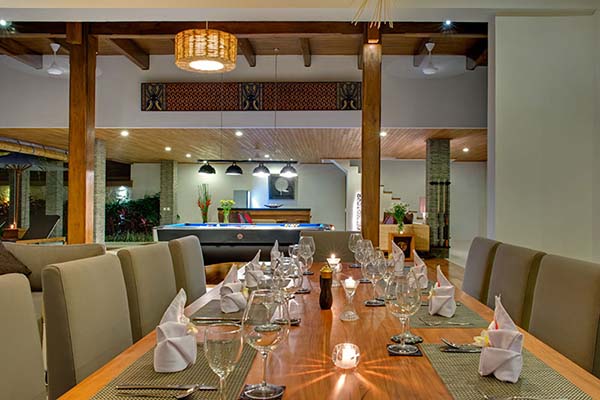 The dining is simple yet luxurious with added drama from the candles.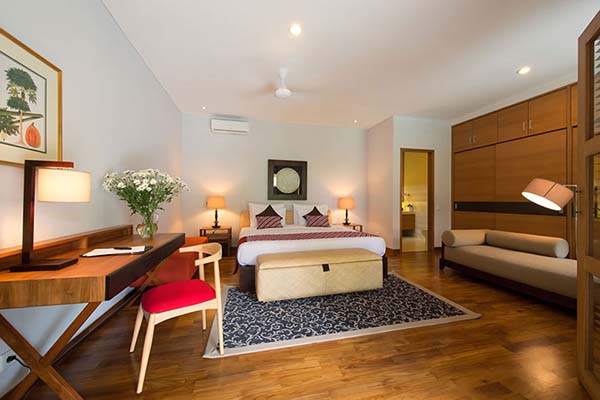 The bedroom is spacious with reds in it as well as some mix of patterns.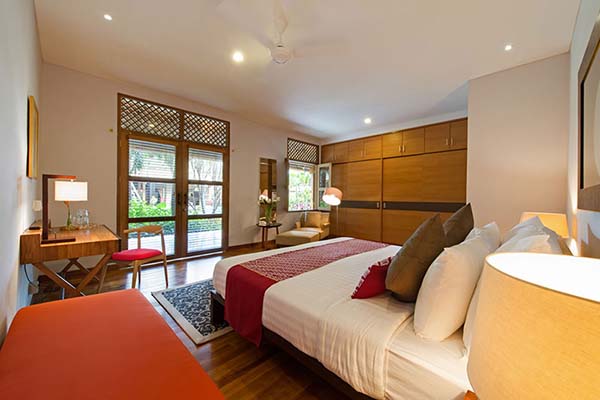 Glass doors and windows allow the owners to take a glimpse of the outdoor area.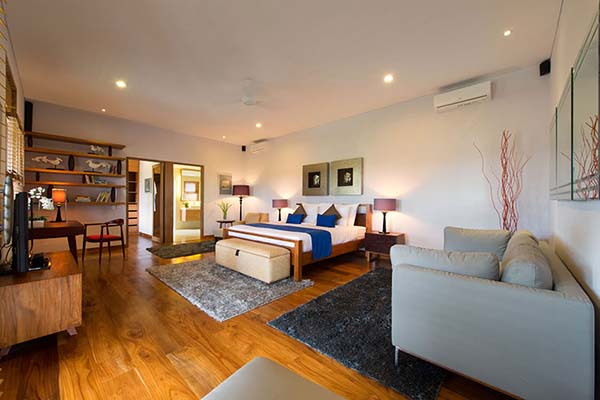 This bedroom has blue colors in it while the rest of the space used Earth tones.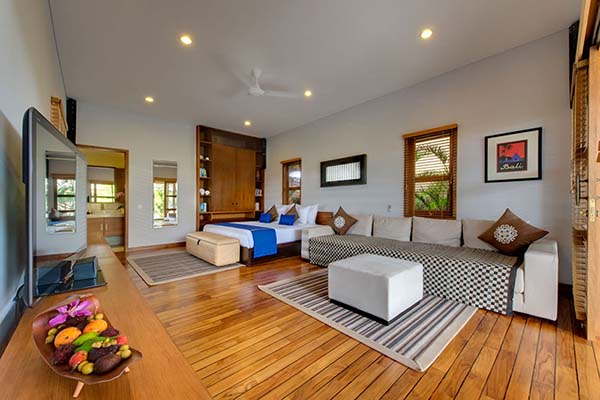 A long bench sits beside the bed which can even be an additional space for resting.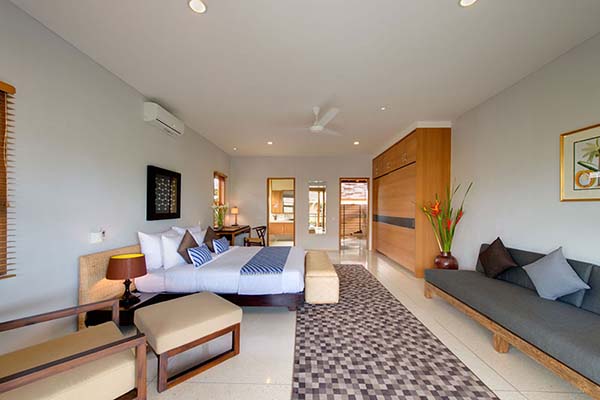 Another bedroom that used different patterns for an earth-colored space.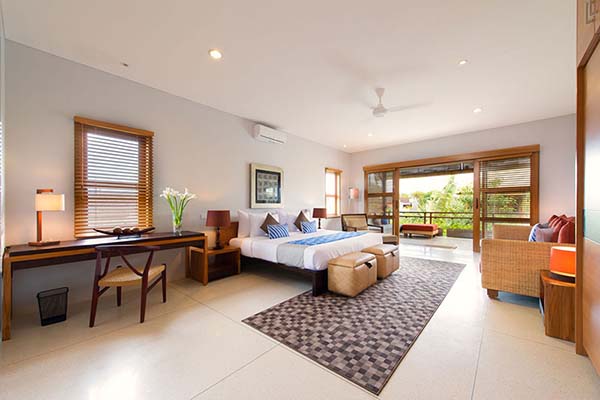 It opens to a balcony where they can relax and enjoy the view of nature.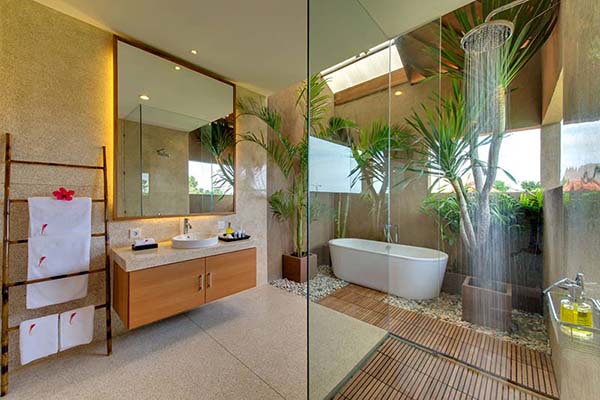 The bathroom has a Zen feel as it brought in plants inside.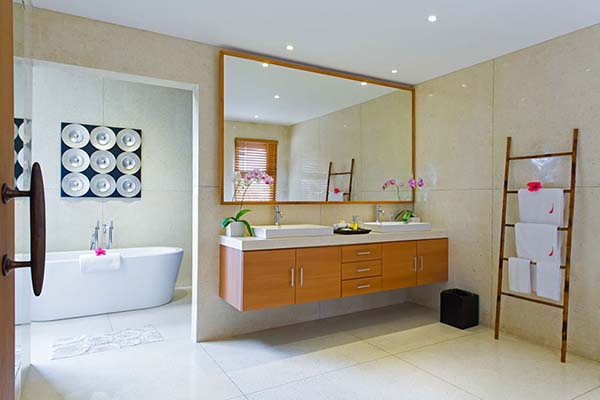 Another bathroom in the house with a wooden vanity and a bathroom on the other side.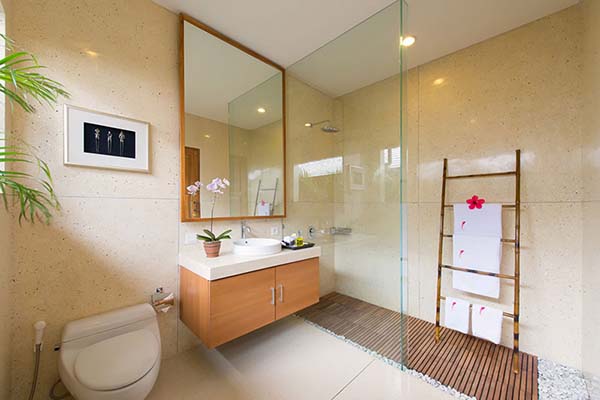 A smaller bathroom that still used glass, bamboo and wood.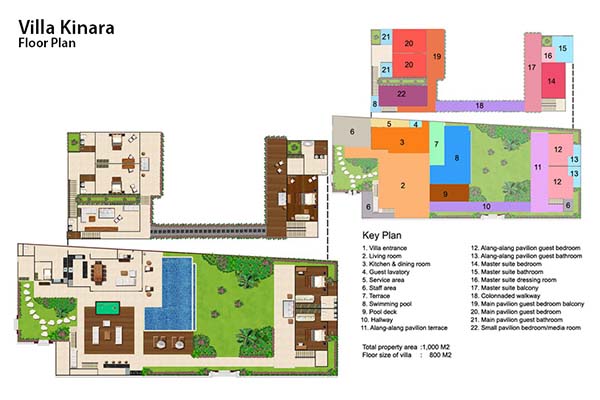 This is the floor plan of Villa Kinara.
Isn't this a lovely place to stay in? It has a back terrace that offers multiple sun loungers and a sumptuous swimming pool to enjoy a refreshing dip and the surrounding tropical environment. Aside from that, there are also terraces that offer shade with stylish outdoor furnishings in Villa Kinara There are even more amenities that will make you feel like you have the best summer ever!