Waterfall House in Austin Conveys a Seamless Layout Design
Modern and contemporary home design nowadays would always have a particular focal area that would boost the overall beauty of the design. Mostly, homeowners would love to have a home that is positioned in a skyline to achieve panoramic views. Just like these featured home for the day, you might wonder why it was called Waterfall House? The secret lies on the area where this house is situated.
This modern solitary residential house is located in a wealthy suburb of Austin, Texas which is positioned away in undulating hills of West Lake. The house highlights an astonishing background of the sky which offers an infinite part to the design of the house. Glass was the major material, which lengthened from floor to ceiling, which allows a vague impression between interior and exterior spaces. And also, the flawless alteration of the area is attained by the connection of the material, just like the floor tiles that runs from inside to out that connects the main living area to the infinity pool.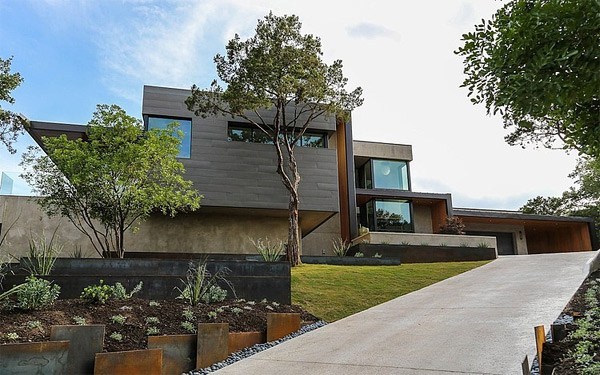 This house has a raised foundation which boasts as a beautiful structure.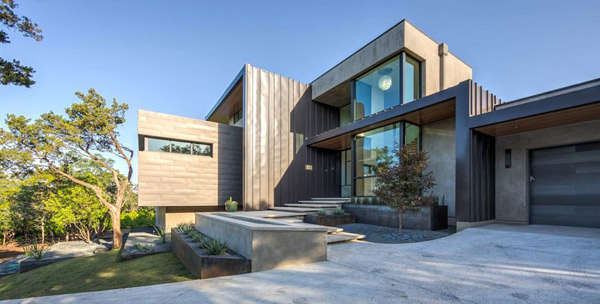 The facade of the house is designed with a clean and organized landscape.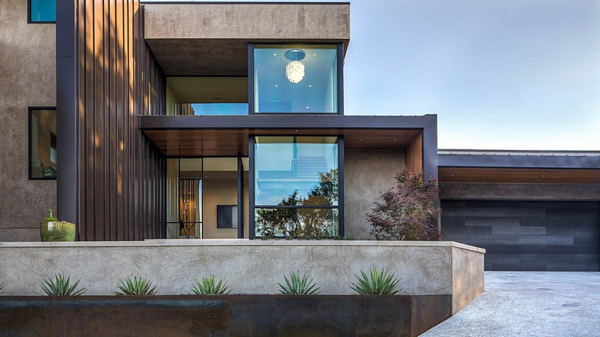 To have a brighter interior, glass walls was mostly installed around the area of the house.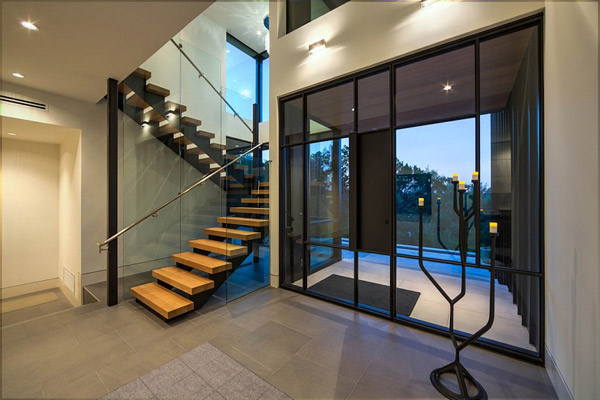 As you pass to this entrance the softness of the textures is felt undoubtedly through the incorporation of glasses.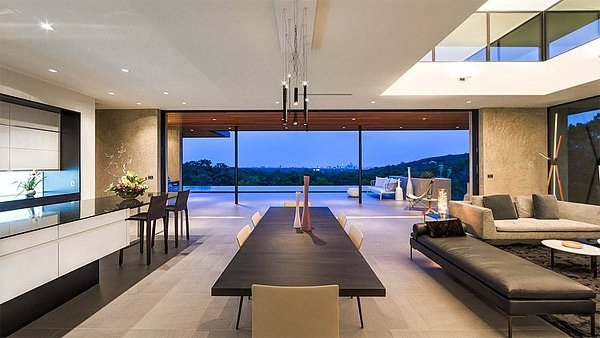 The living room, kitchen and dining room share spaces while taking advantage of the beautiful views beyond.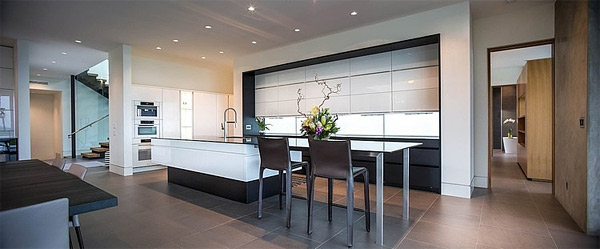 The design of the island table is very functional with a breakfast table at the side.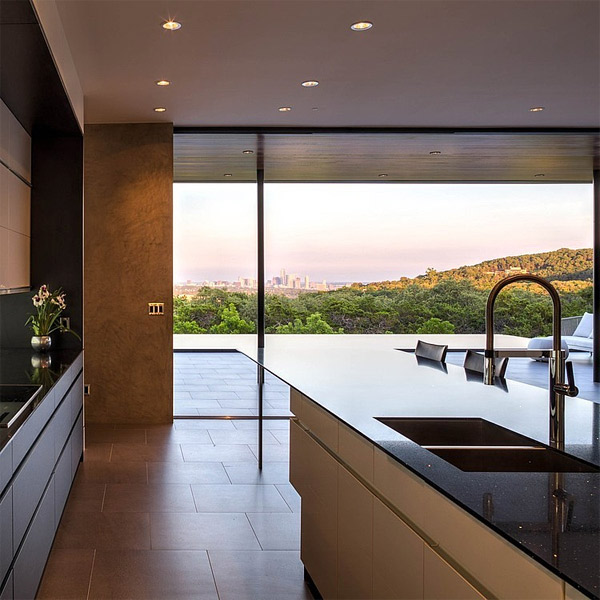 The countertop of the island is made from granite, which appear to have a sleek design.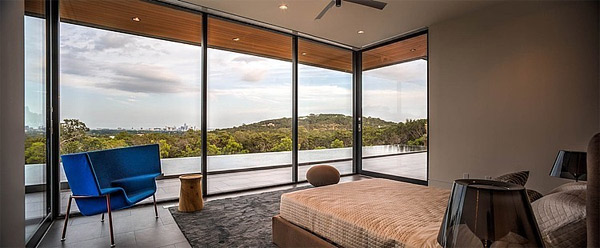 The master bedroom has a very fascinating design by setting up a floor to ceiling glass wall.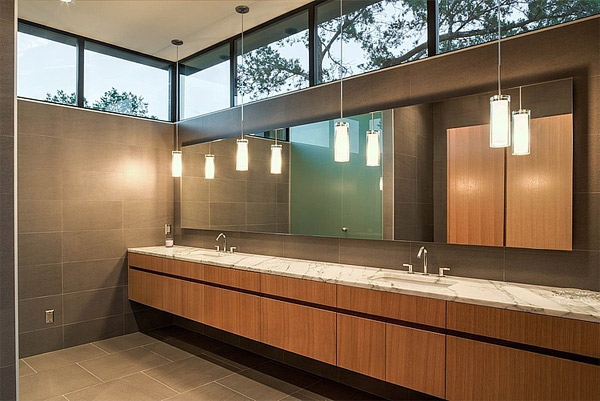 This bathroom vanity is very extensive and the mirrors are illuminated with those pendant lights that give a perfect design.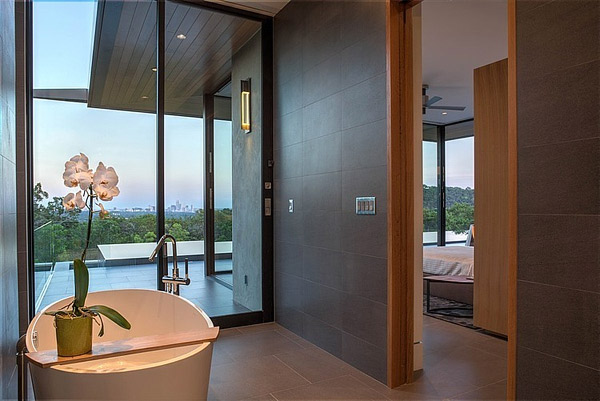 The bathtub is very stylish. Imagine the feeling while you are soaking yourself inside that tub and enjoying as well the views outside.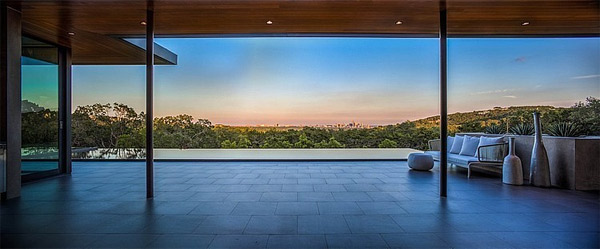 This open space serves as the patio where you can relax timelessly.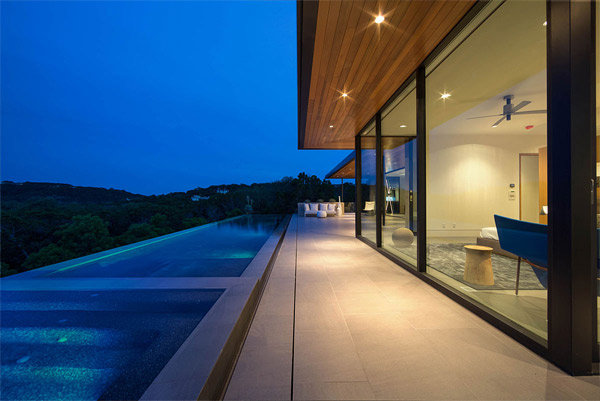 The infinity pool is very gorgeous! Its length is like has no end.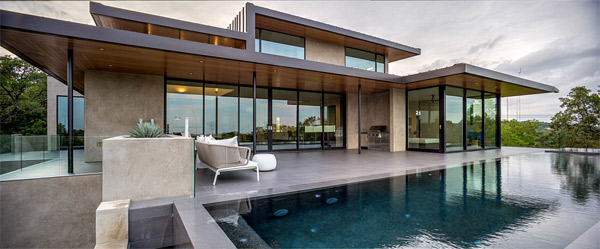 The rear facade shows a beautiful structure that enjoys panoramic views.
This beautiful, high-end dwelling space was architecturally detailed by Dick Clark Associates and also with the participation of the homeowners their selves. It is unmistakably seen that every lines and dimensional transmission of the house got an elusive decision and making.