The Charming Interiors and Exteriors of Villa in Bilthoven, Utrecht
Today we will feature a contemporary home named Villa in Bilthoven in Utrecht, the Netherlands. This has 1,700 square meter building estate which is located in a pretty inclined street in Bilthoven in the Dutch province of Utrecht. This has firm building plan requirements which determined the idle alignment of the rooms. Well, let us take a look at the amazing and unique features of this villa that the designers applied and implemented in order to come up with a new masterpiece.
It was said that the house looks moderately closed off southwards towards the 12-meter long forecourt. It is in contrast to the north side in which includes the garden which the living quarters open up. The rooms are well lighted which in suitable weather provide the option of extending the living space onto the terrace. Well, let's explore more of the different areas of this Charming Villa in Bilthoven through the images below.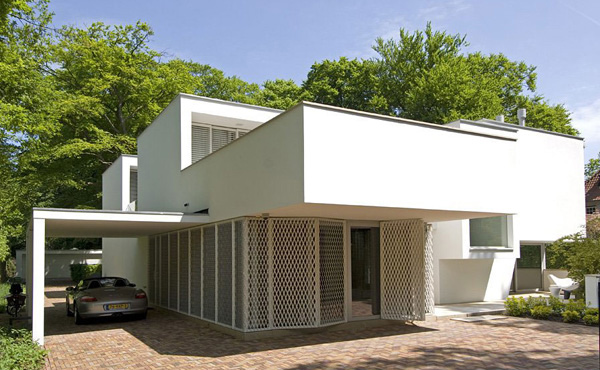 The white palette used in the exterior creates a spotless and modest style.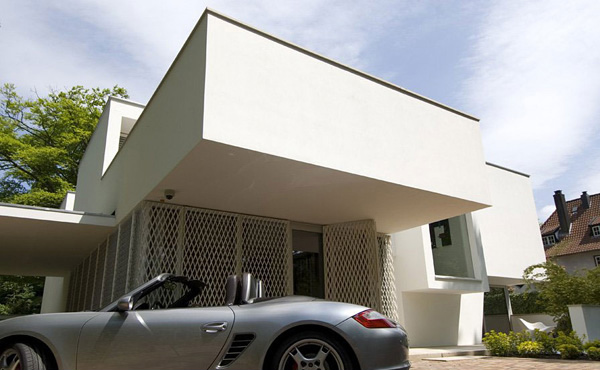 Take a look at the volume and dimensions revealed in this building.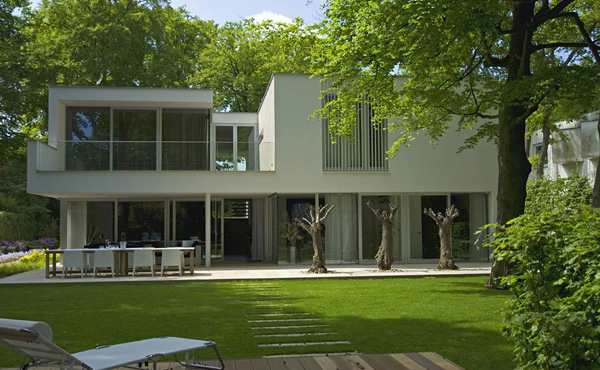 Exquisite furniture together with the green trees perfectly complements with the clean landscape in the garden.
With the use of glassed materials in the walls, doors and windows, the accessories and furniture set in the interior are always visible.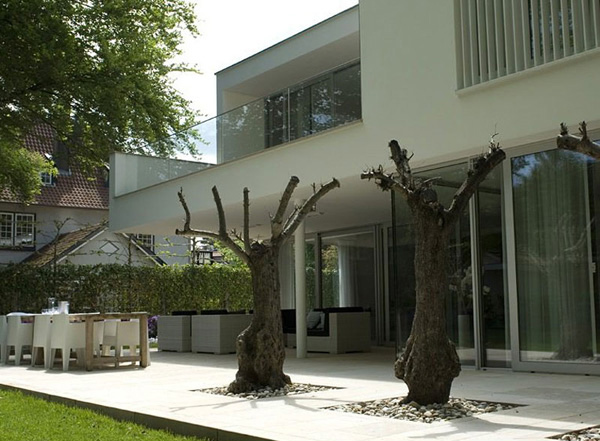 The array of trees enhances the natural beauty in the exterior which connects the house to nature.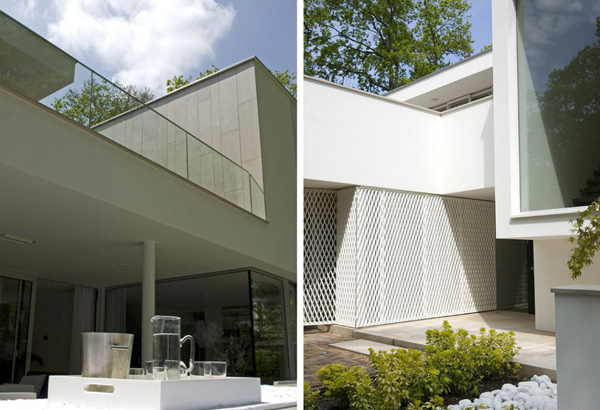 The smooth edges and lines of this building are well displayed here.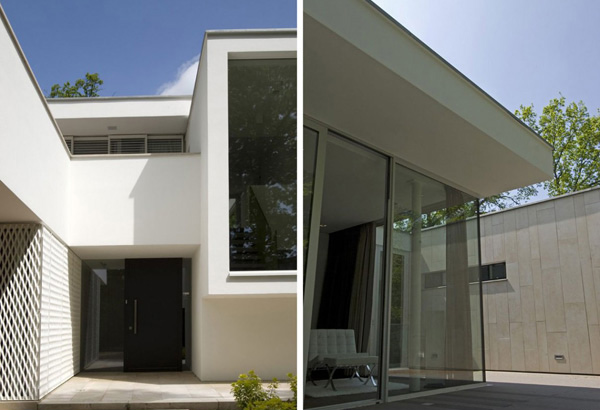 Exceptional design and style of the entrance are also reflected here.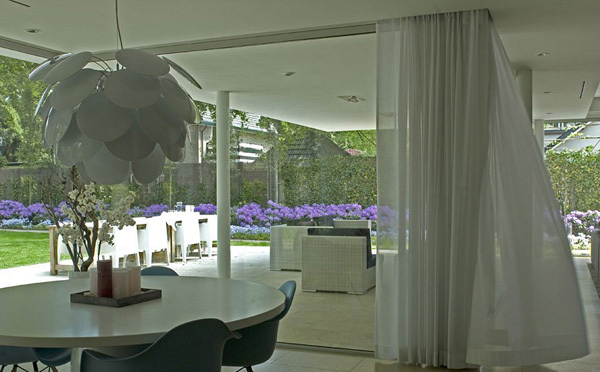 This chandelier fashions a great connection between the interior and the lovely garden outside.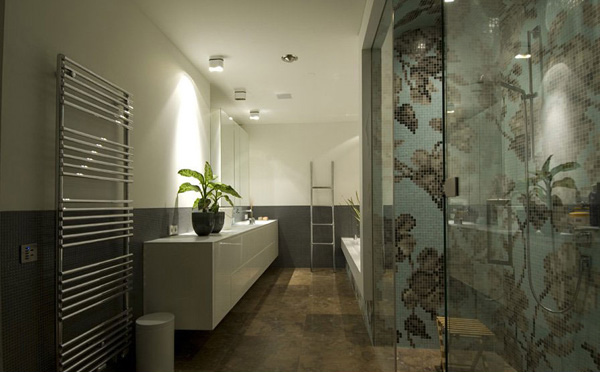 Even in the bathroom, the installed LEDs to accentuate the floral tiles in the wall.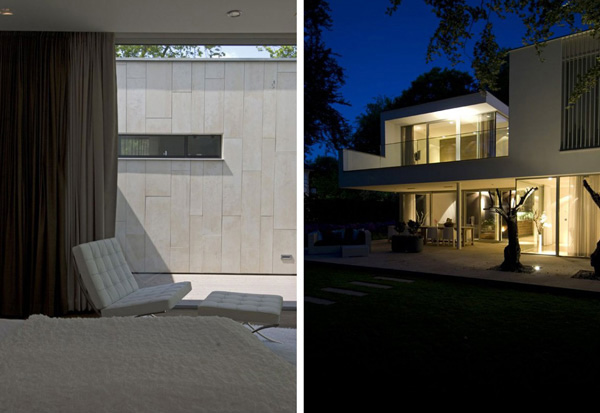 In the morning, the owners may enjoy the sparkling view of the exterior.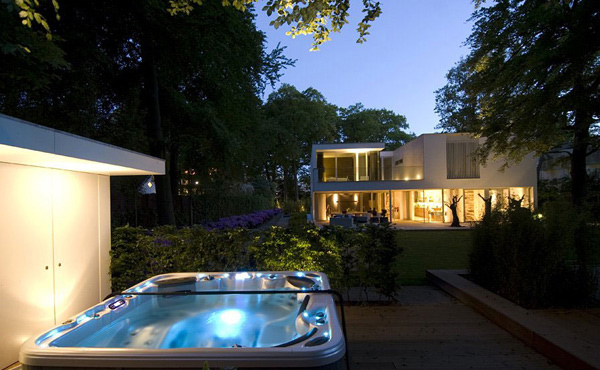 The owners wanted to have at least enough space for the Jacuzzi that they may utilize even at night.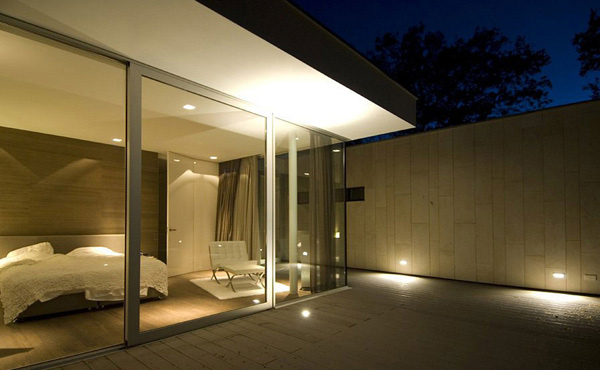 The LED installed inside and outside the bedroom is very useful that underlines the chic and classy look.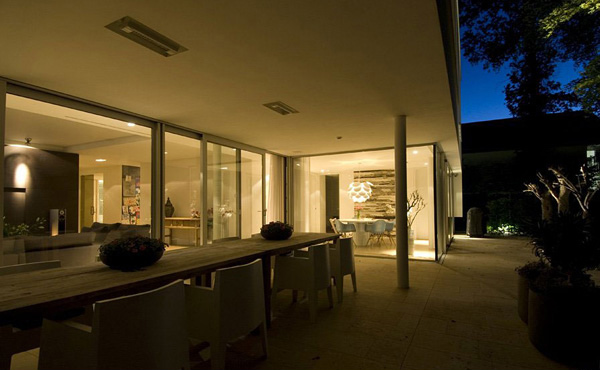 The dining table are well set here that the homeowners can take the full advantage of the fresh air in the garden.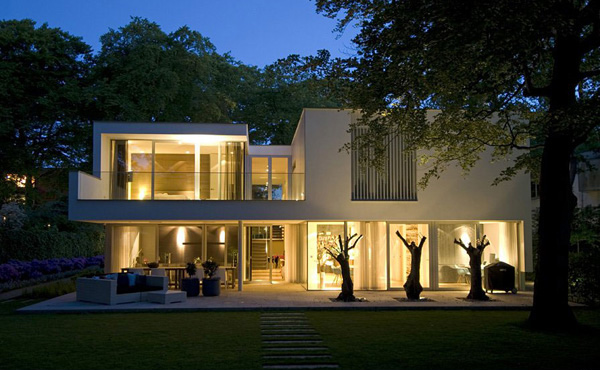 Even at night the enthralling charm of this villa stands out.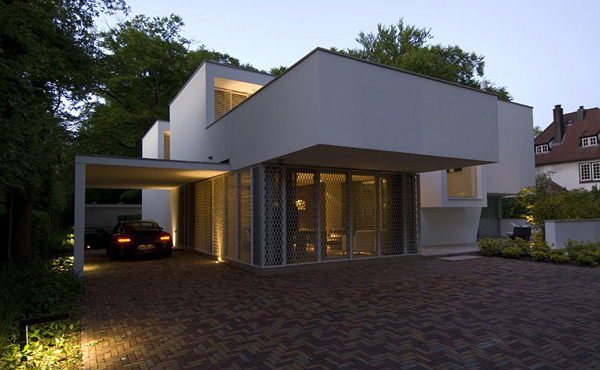 The white palette is consistently used in this exterior of the house including that of the garage.
As you can see above, the focal point on the ground floor is the open kitchen where the dining and living areas are grouped. The upper floor is separated into areas which are intended for the children and the parents. This house design is flawlessly created by the Clijsters Architecture Studio. We hope that once again we have given you another set of inspirational ideas and style of a contemporary house that you may use for your dream house in the future.