Vetra M2k: Family Home with an Appealing Color Contrast
It would always be a dream come true for any family if they got to own a house which would be enjoyed by themselves. I think that it would be the most fulfilling feeling that a family would ever wanted to experience. Houses are considered to be a perfect sanctuary for families, that's why every home must always be presentable but not necessarily expensively made. And also when you plan to have a house it is always important to seek advices, opinions, and suggestions from different professionals and other sources. If you are on the state of looking or gathering ideas and design for your future dream house maybe this featured house for today would be a help.
This beautiful home in Melbourne, Australia is known as Vetra MK2. It shows a modern structural design which has a very accommodating ambiance because of the warm and neutral colors that its interior possesses. It can be seen through its clean lines and shapes that this construction is regimented and will definitely be a home for a family. This house provides a very fresh atmosphere because of the numerous amount of natural ventilation. And moreover this house makes available of the spaces that a family needs and will definitely enjoy with.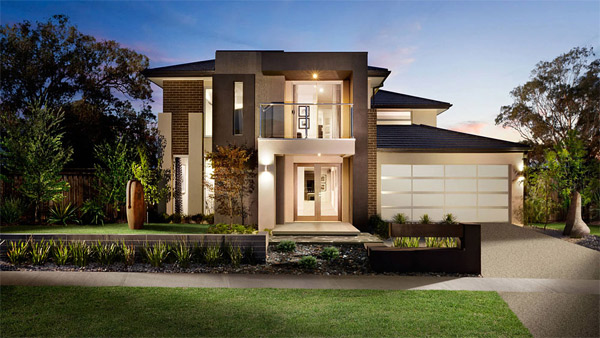 Looking unto this house makes you wonder what the feeling is if you're inside it. The exterior displays serenity and cleanliness.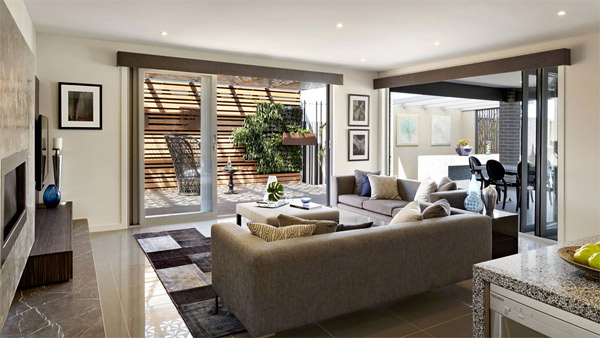 The living room is very attractive especially it has open space connected with a mini patio at the side to allow fresh air to enter.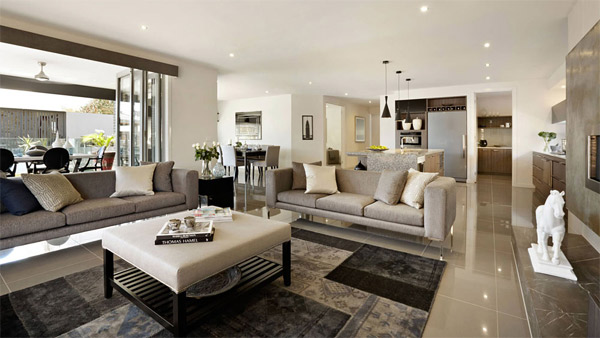 The sofa set and the coffee table has a very elegant style. The color of the rug fits to the color of the chairs.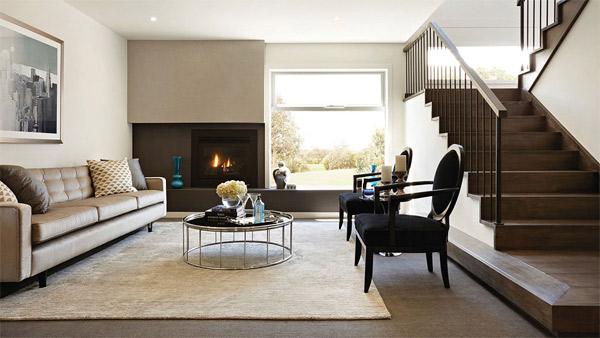 This living room got a very modern look with that coffee table while the fireplace put a dramatic feeling to the area.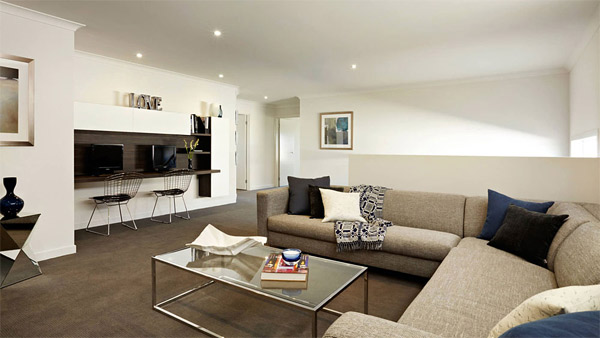 Entertain your guests privately in some different area of your house; they can even enjoy surfing the net.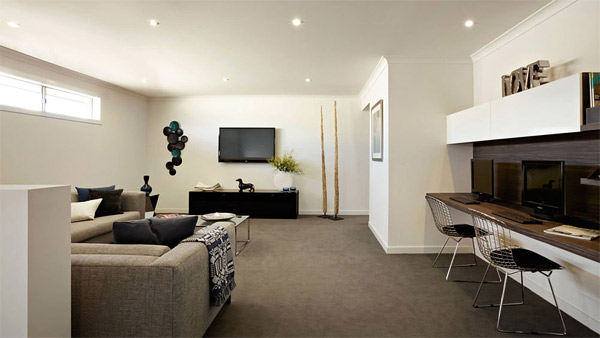 You may gather your family in here and watch the family's favorite movie.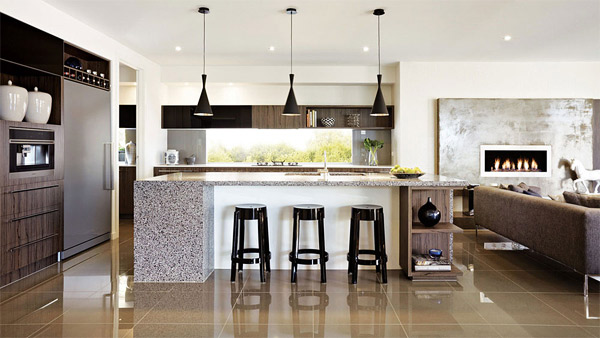 The island table is made from granite countertop and wooden oak for the cabinetry.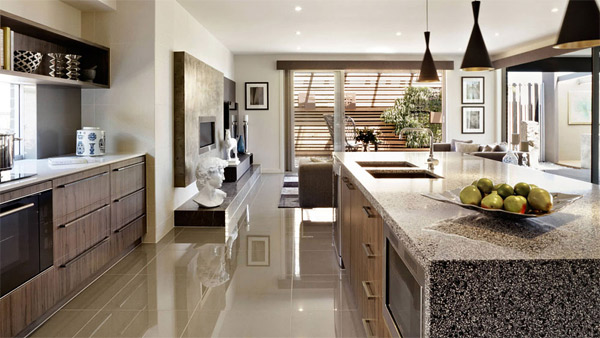 To be able to achieve a very spacious space for your kitchen installing cabinets and shelves are a big consideration.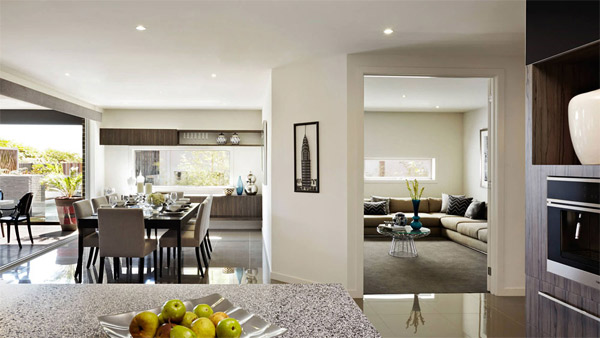 The dining table forms a rectangular shape made from woods and is surrounded with foamed chairs.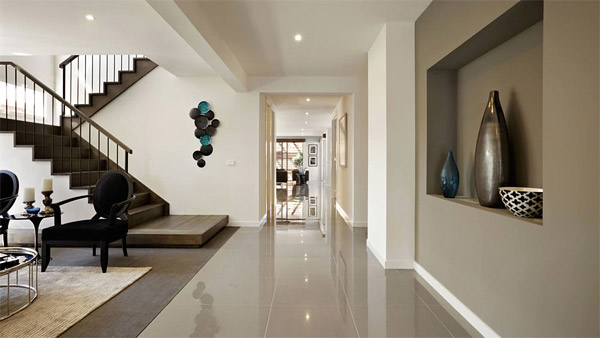 The tiles appear to be very sleek and create a wide illusion to the hallway. The staircase is made from wood and has elevated platform.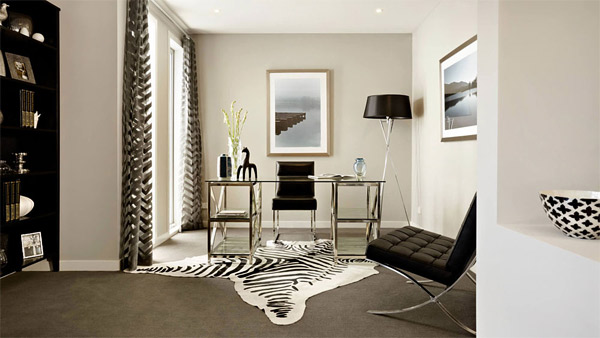 The home office exhibits a perfect place to work, decorated with modern furniture. The zebra stripes rug is very fashionable.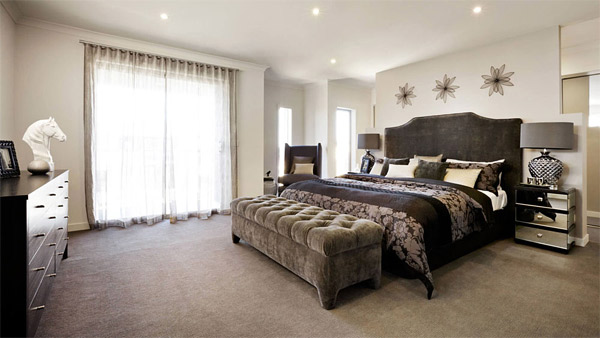 The master bedroom is like a room of a five star hotel. The lounge chair is very chic and most of all what really caught my attention is the fabric drapes, it brings a cool and fresh sense.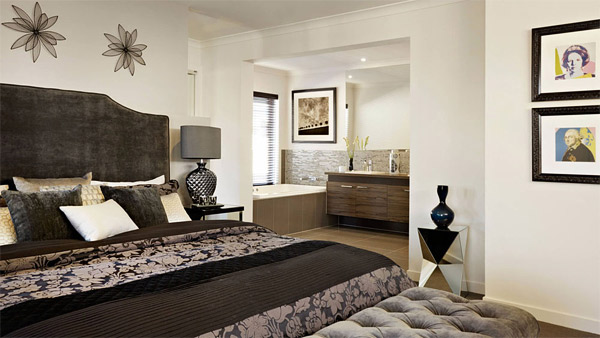 The headboards are very stunning! It matches with the beddings and the lounge chair.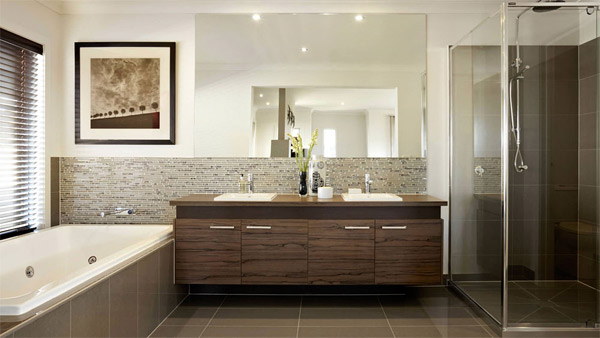 What I love in this area is the shower area, the glass that is formed as box is very cool.
Was the house details and design inspiring? This house is for sale on the market amounting $270,000. But if you feel that there are still some designs and details that you wanted to achieve you can try to get more of this from the creator of this charming house, this are from Carlisle Homes. I hope that you would also come up with a beautiful sanctuary for your family.