Breathtaking Tropical Bali Villa for Modern Living in the Tropics
Most of us would love to spend a day or two in a tropical island where we can unwind and de-stress. Yes, being surrounded by nature would always be a great feeling. There is indeed a special connection between us and the environment that makes us feel at ease around it. Hence, it would be very nice to be able to live in a place with this atmosphere.
We are going to show you today a vey breathtaking villa that offers modern tropical living. This villa is just a few steps from the beach in the prestigious area of Batu Belig area, North Seminyak, Bali. Comprising of 5,920 square feet (550 square meters) of living space, there is a special connection between the indoor and outdoor areas. It is comprised of four bedrooms and four en-suite bathrooms. The exotic atmosphere and distinctive Balinese charm is preserved in the area while one can live comfortably in its modern amenities. On the 940 square meters lot, the luxury villa showcases a main living and dining pavilion, a bedroom pavilion, an entertainment room with a business center, and a relaxation and dining pavilion in a spacious garden with a 16 meters swimming pool and outdoor Jacuzzi.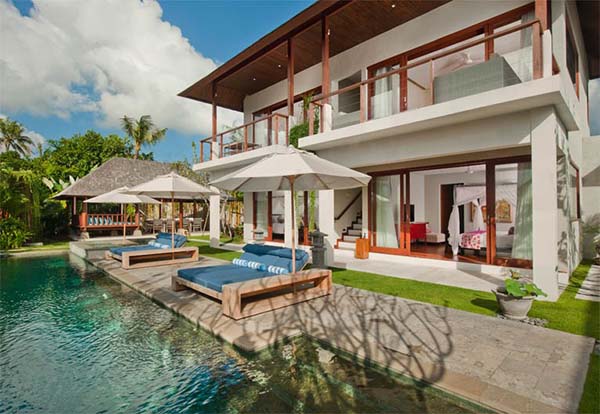 The design of the villa is a mix of modern and tropical style. It has a swimming pool right outside the house.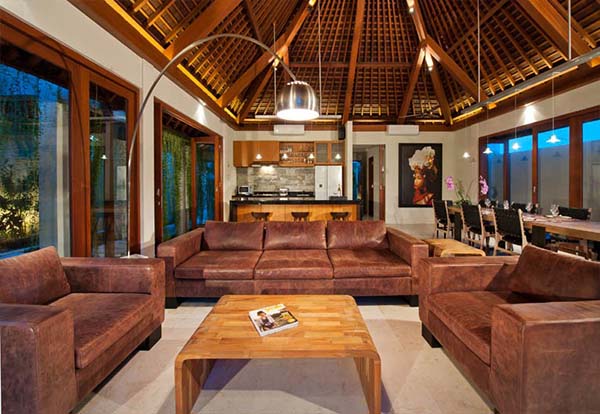 Inside, you can get a grasp of a beautiful tropical ceiling design that makes you feel like you are under nature's care.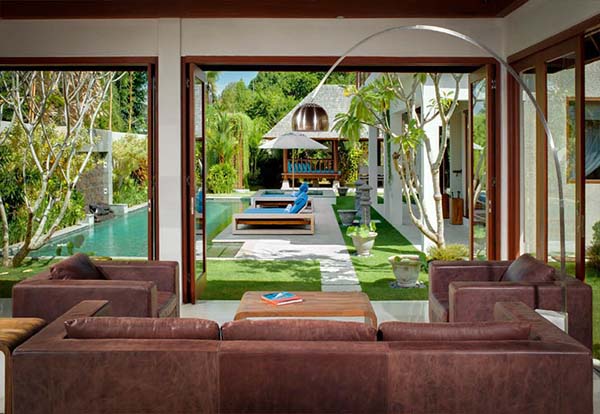 The indoor and outdoor areas are connected through large glass doors and windows.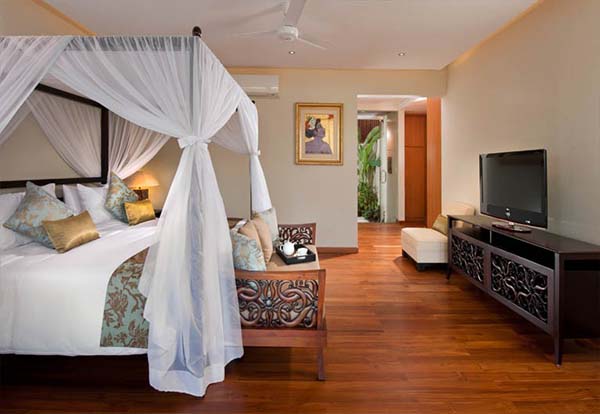 This bedroom has a subtle romantic feel and aura. Very lovely indeed!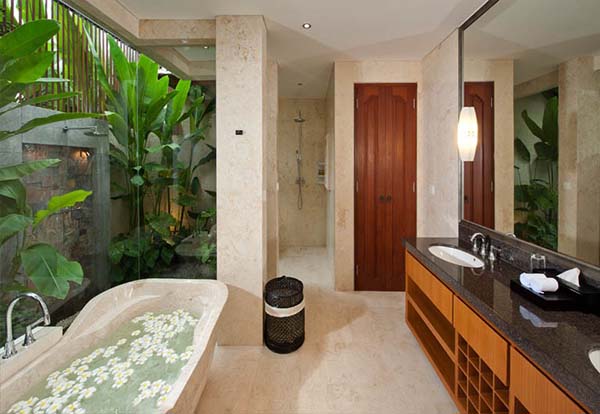 The bathroom has the same feel from other areas of the villa with some plants just right inside the area.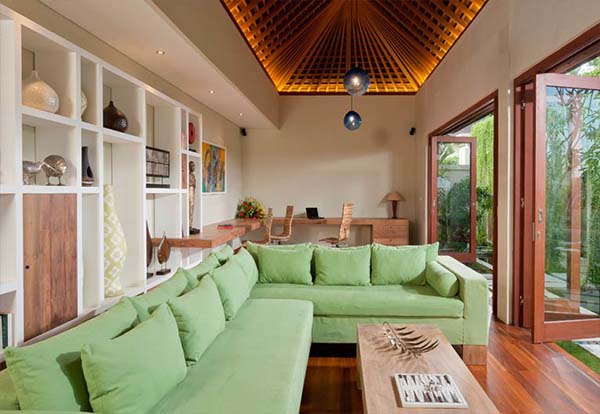 The living area sits under a beautiful ceiling with open shelving at is back and an L-shaped wall mounted door for a work area.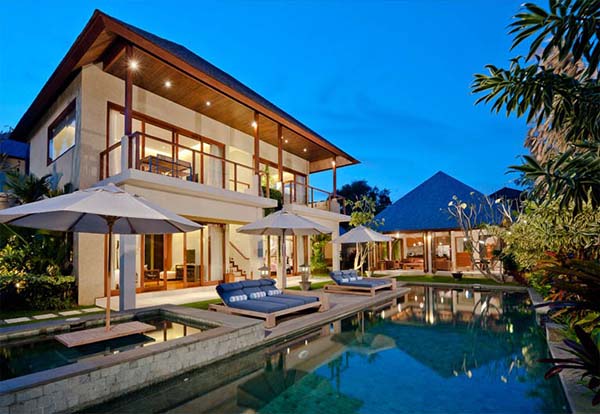 With the looks of it, you would really fall in love with this home! Both the indoor and outdoor spaces are very gorgeous!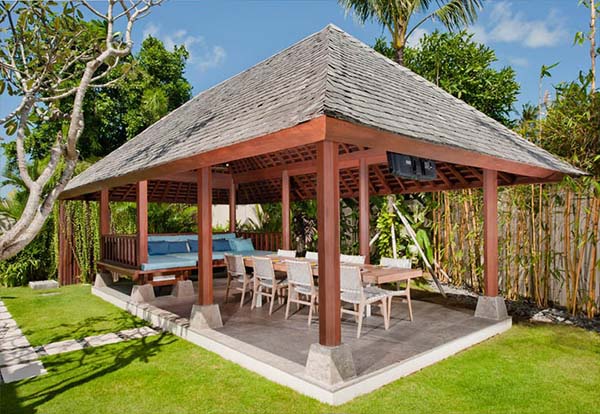 It has a pavilion where you can dine and relax with the entire family.
With the looks of it, this balipropertysales.com – Tropical Bali Villa is really something that any beach lover would love to have. With a home like this, it would feel like every day is a holiday! Would you love to have a home with this design and surroundings?