Breathtaking Views and Sophisticated Design of the Tanager Residence
We have featured many homes that has lovely views which could either be a body of water, the mountains, towering trees or even a cityscape. It is indeed important to have a good location for a home because it has a huge impact to the look of your entire space and it may also affect those who live in it. Today, we will feature another house that has stunning views around it. This is the private residence called Tanager located in California, USA, and designed by McClean Design.
McClean Design has done two other houses in this exclusive street in West Hollywood. From there, one can see some of the best in the city like the Beverly Hills with Santa Monica and the ocean beyond. The house is really designed so it can get a panoramic view of the downtown LA especially from the office situated above the garage entrance. There is a gated courtyard that has water elements which reflects the kitchen at night. The pool and its outdoor terrace is has sliding glass walls that provide a seamless flow in the house. You will see in the images below that the pool is the highlight of the Tanager.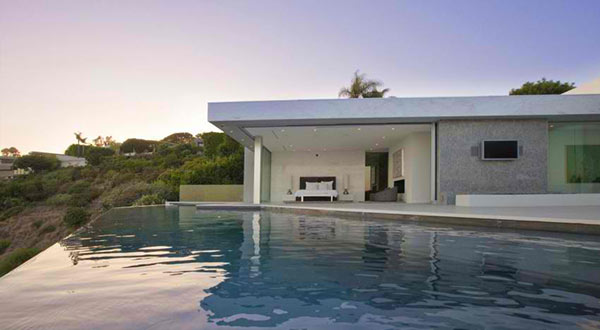 From this image, we can see that the house has a beautiful pool which we mentioned is the highlight of the dwelling.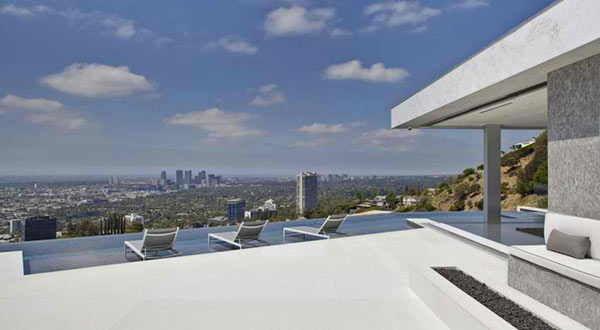 Indeed, the view of the city is very beautiful and would make your pool time even more exciting.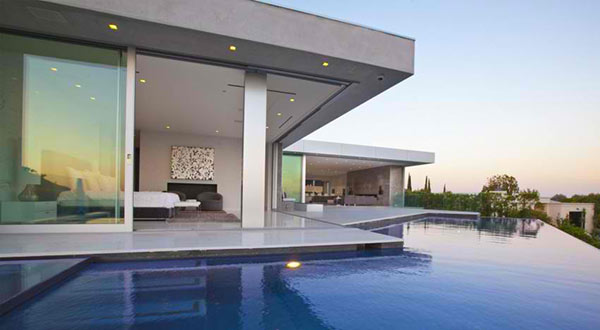 A pool surrounds the master bedroom on two sides with a Jacuzzi while a Baja pool separates the master bedroom from the entertaining areas.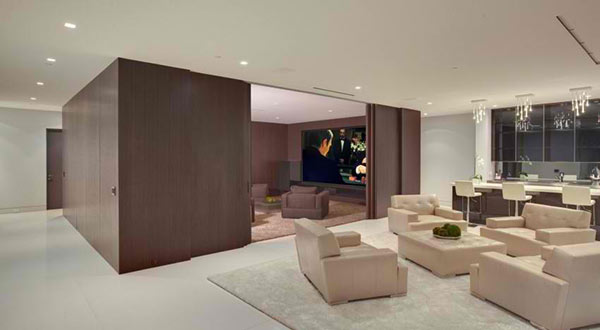 The interior of the house has a sophisticated design which we can see in every detail from the furniture to the lighting.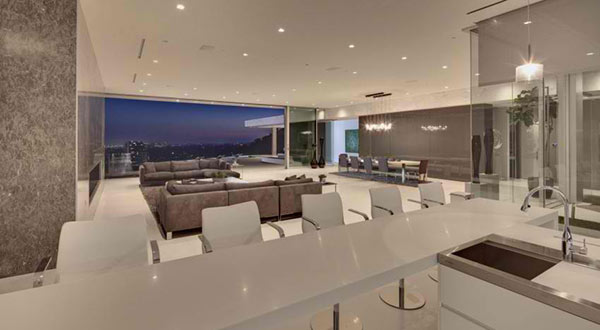 The house has open spaces and subdued color palette which appears elegant.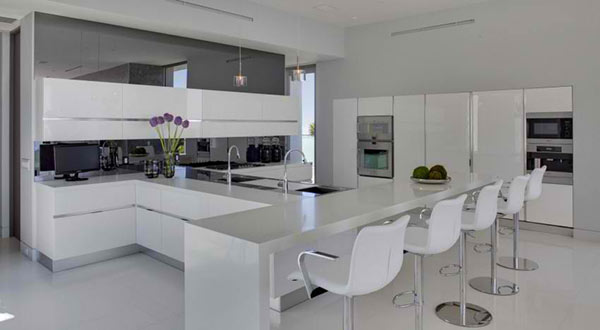 The kitchen is in all white with lovely silver accents from its stainless and glass elements.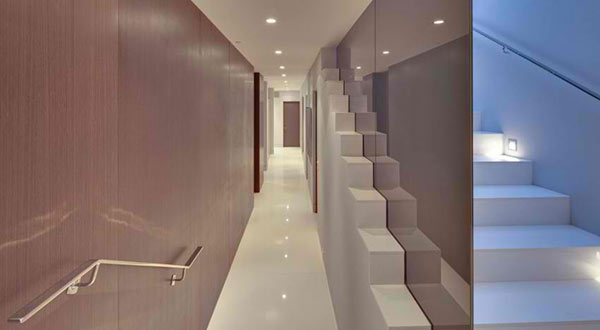 The hallway also looks elegant especially with the tall glass railing on the staircase. Look at how it was positioned on top of the treads.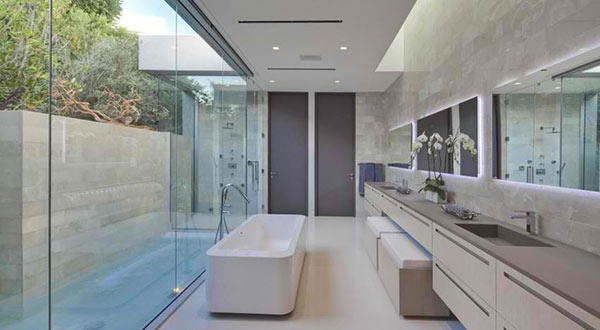 The master bathroom contains its own water filled courtyard with a waterfall which is perfect for this private space.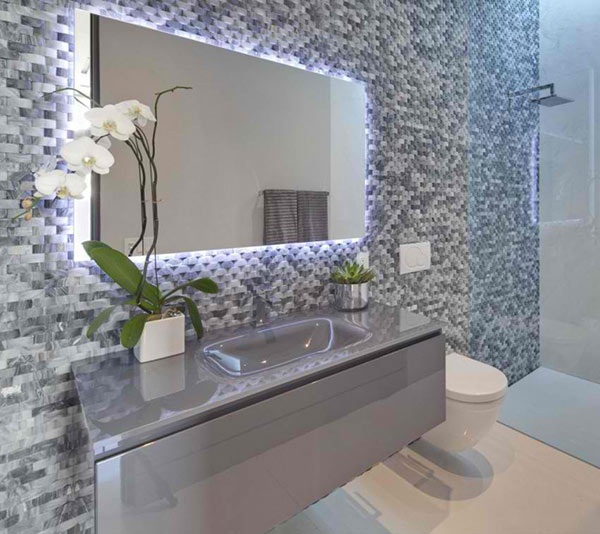 The bathroom has a lovely mosaic wall in shades of gray.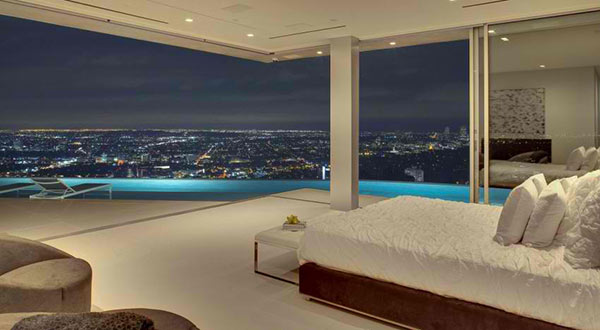 Look at that view! Very beautiful indeed! The lights from the pool even make it look more gorgeous! Anyone would love to stay in a bedroom like this.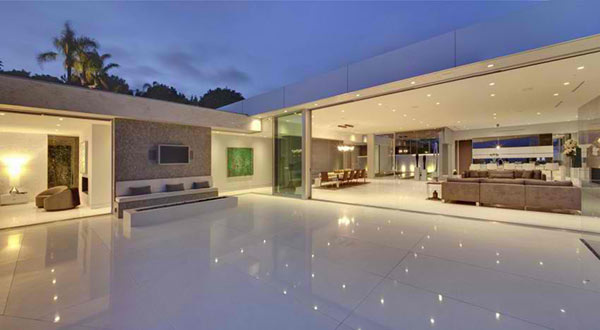 This is the part of the central courtyard where you can even sit and gaze at the stars.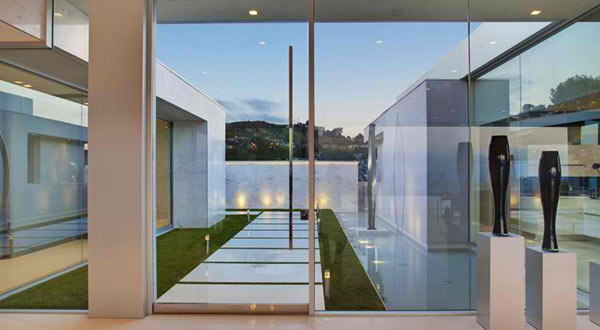 With glass around the house, it appears transparent to the outdoor area.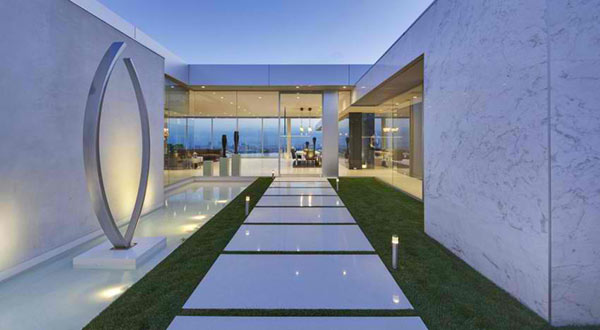 This part of the outdoors really is stunning and like the interior, it is white too. The lawn around the white pathway is neat and fits the style of the house.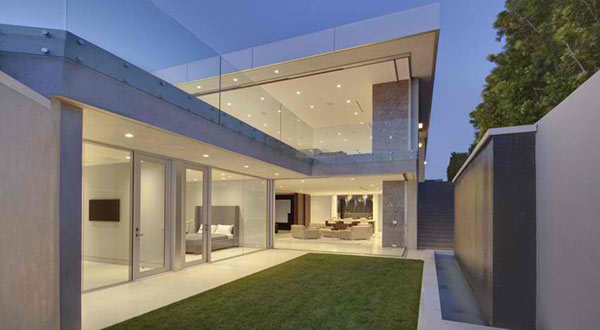 Despite being gated, one will still feel complete as it has green ground covers and surrounding trees too.
McClean Design allocated the main level for the living, dining, kitchen, master bedroom with his and her closets, two additional bedrooms and an office. The lower level has additional two bedrooms, a family room with bar and a media room. We have noticed "the white on white palette of this house reflects the owners desire to create the quintessential Hollywood entertaining house."